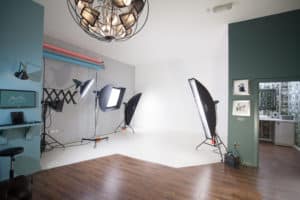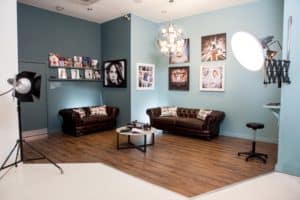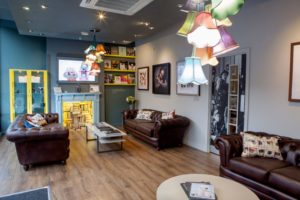 Bartley Studios are an exciting premium family photography studio in Warrington, Cheshire. Our established team has well over 50 years of combined industry experience. We are now looking to grow our business and are recruiting for an ambitious and talented photographer to join our existing team of creatives.
The Role
We don't photograph 'ordinary' production line photography of families. Our aim is to create something unique and personal to every client whilst creating a photographic experience like nothing they've seen before.
Your role is to photograph families with children of all ages and provide a first rate enjoyable, entertaining experience with fantastic photography that they will treasure and adore on their walls for years to come.
You will ensure that we deliver and exceed on all expectations from initial welcome to the final design and print. In addition to the photography you'll be expected to contribute as one of an ambitious commercial team, playing your full part in all the training, administration, sales and maintenance activity that goes into studio life.
This is a very diverse and challenging role covering a wide variety of skill sets.
Who are we looking for?
Essential Criteria
Outstanding people skills with excellent verbal communication
Fun personality, strong/confident/naturally enthusiastic.
Well presented and very personable – you will need to be extremely good with people of all ages, but especially children.
Hold a professional qualification i.e. National Diploma, HND or Degree in Photography.
Possess a natural desire to provide a first class service experience to all customers, at all times.
Value honesty and Integrity as well as being empathetic and patient.
Computer skills / relevant software experience (Microsoft/Capture One packages)
Excellent working knowledge of Adobe Photoshop
Strong creative and technical photographic skills: excellent attention to detail with a strong eye for composition.
Must be target driven with demonstrable sales ability
Hard working and conscientious in any given task
Good organisational and time management skills Live locally (less than 30 mins drive).
HOW TO APPLY – PLEASE READ
Please send a covering letter and CV providing evidence of how you meet our essential criteria along with low resolution portfolio images (10mb max please) or a link to a professional online portfolio to the attention of John Perry to :

recruitment@bartleystudios.co.uk
We regret we are unable to respond to incomplete applications or unsuccessful candidates