What were you looking to achieve from your shoot with us?
I received the photoshoot as a gift from my partner and step dad just before Christmas, as I was heavily pregnant we were offered a bump photoshoot and a newborn shoot after the baby had been born. So after Christmas and New Year I made the call to book in for our bump shoot.
We wanted the photos to tell a story. Life as a couple then our little bundle of joy arrives and the two become a trio!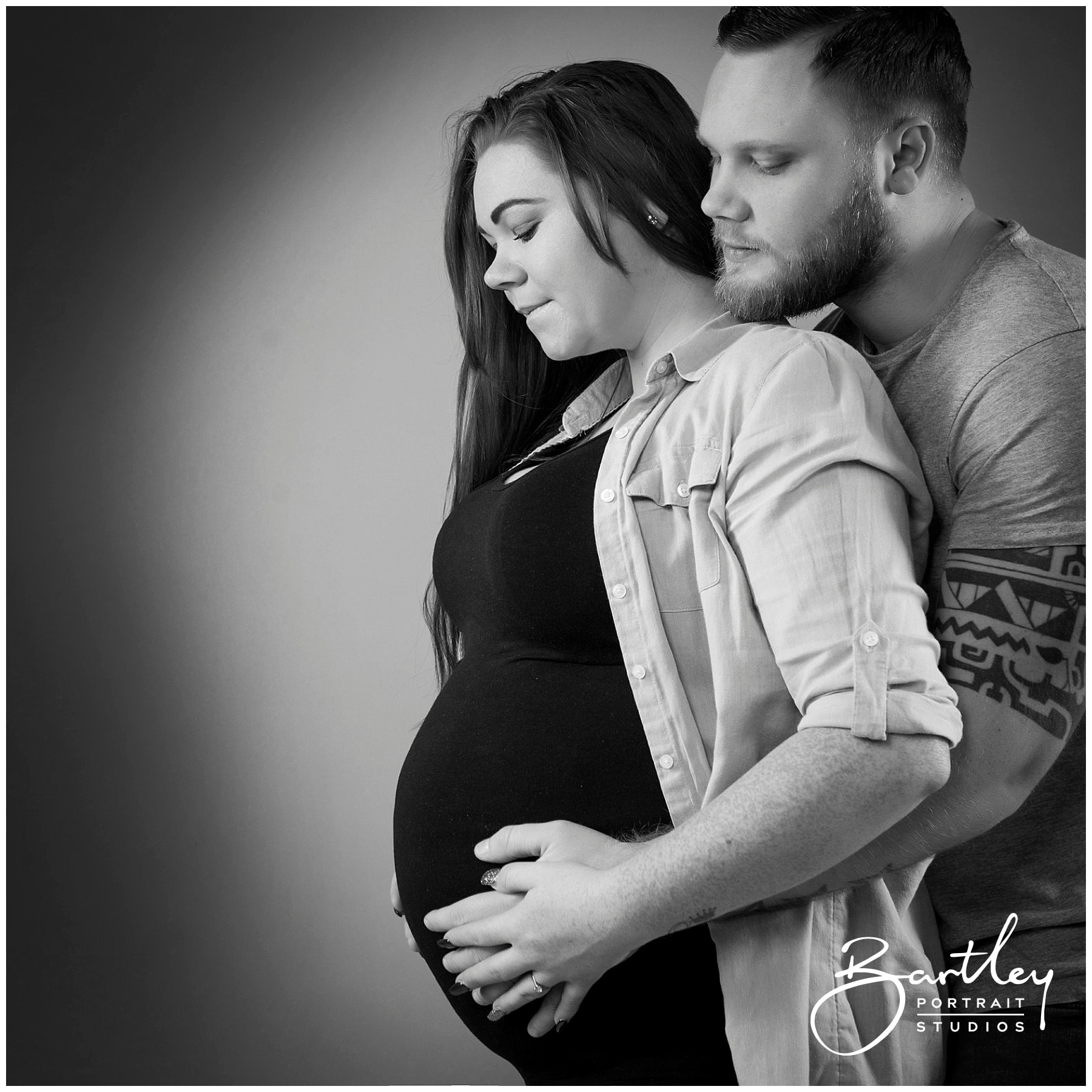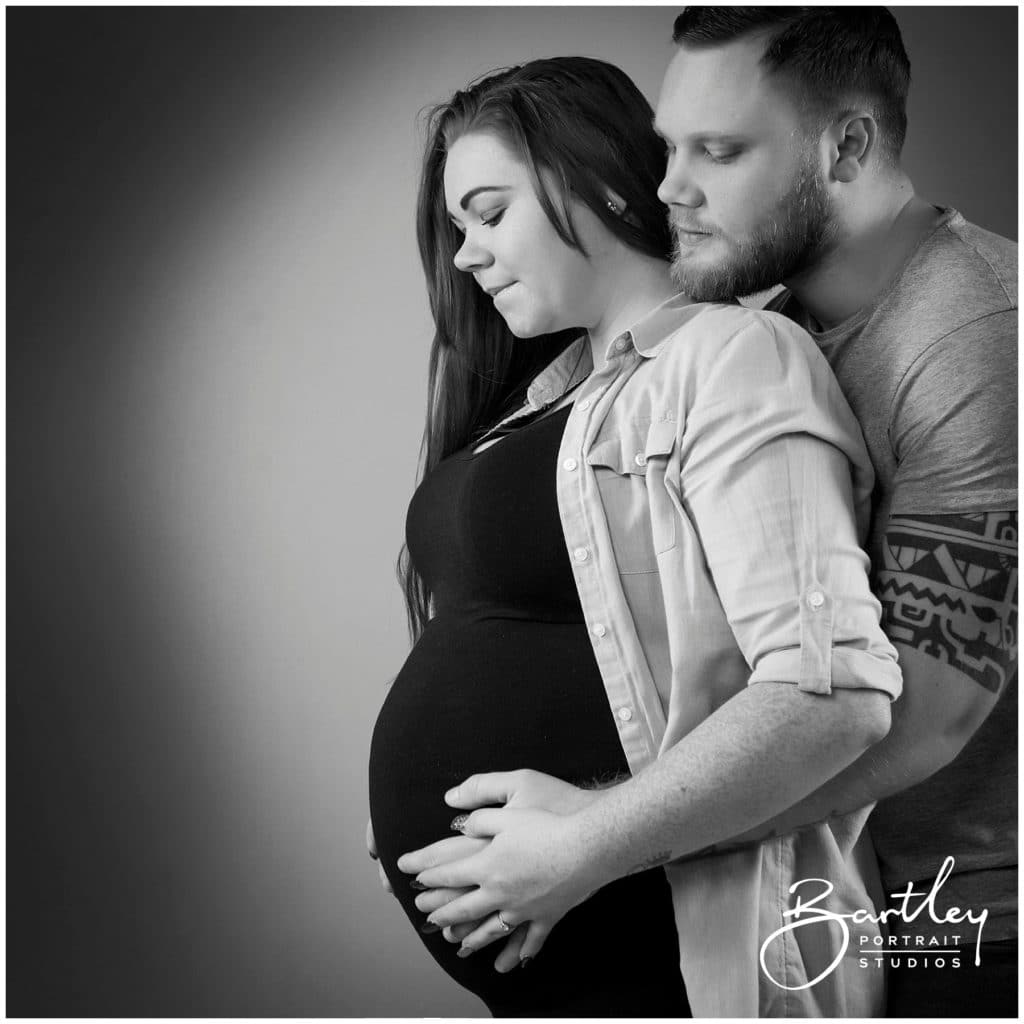 Tell us about your family
I'm an only child and there has been no other babies in either side of our families for a long long time. We planned and hoped to have a little one before getting married this year in August and after 7 months of trying, the last month before we agreed to stop until after the wedding we got caught… It was just meant to be!! Me and Matt have been together for 10 years this year and it just seemed like the right time in our lives to bring a little one into the world.


Had you ever done anything like this before?
NEVER … I was so nervous as I'm really picky about photos other people take of me! Do I have a double chin? Do I look fat? Can you see my spots? Would it be awkward posing? In front of a stranger? It takes me ages to get a photo I am happy with so I was apprehensive and all of these questions were running through my head.
Matt on the other hand has been apart of a photoshoot before alongside his dad,  brother and sister. So this helped Matt to feel a little more comfortable than what I was. Matt felt nervous but excited about the experience.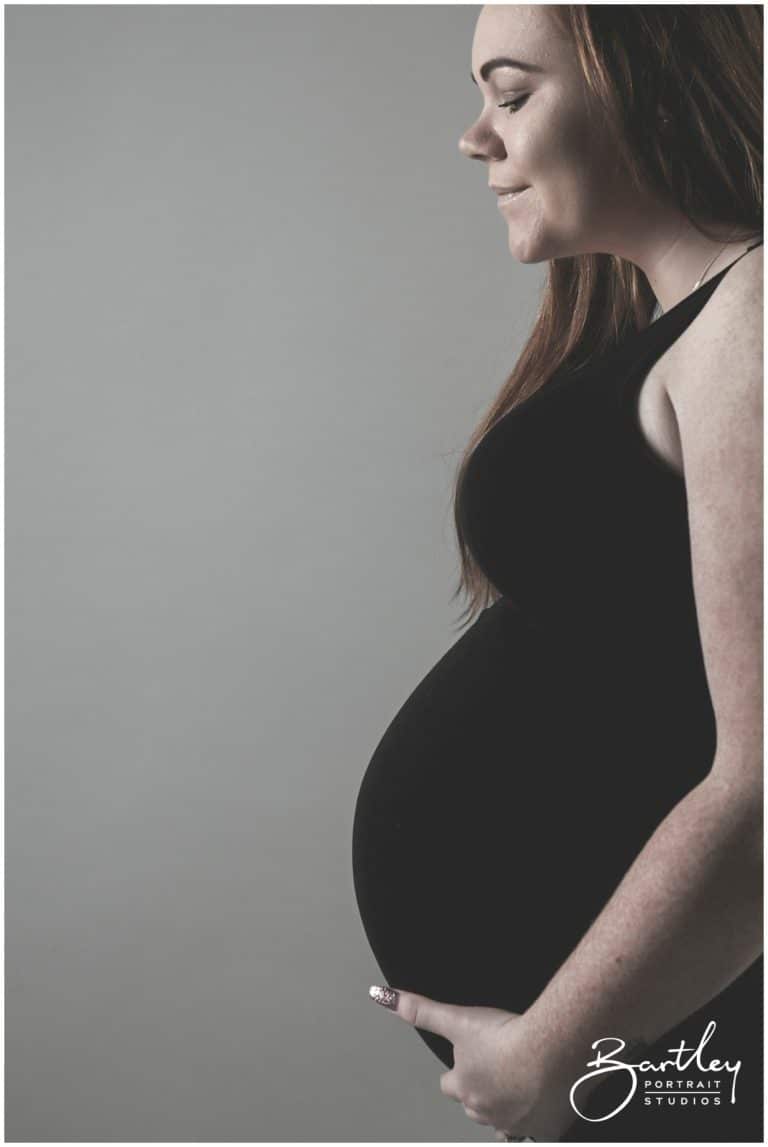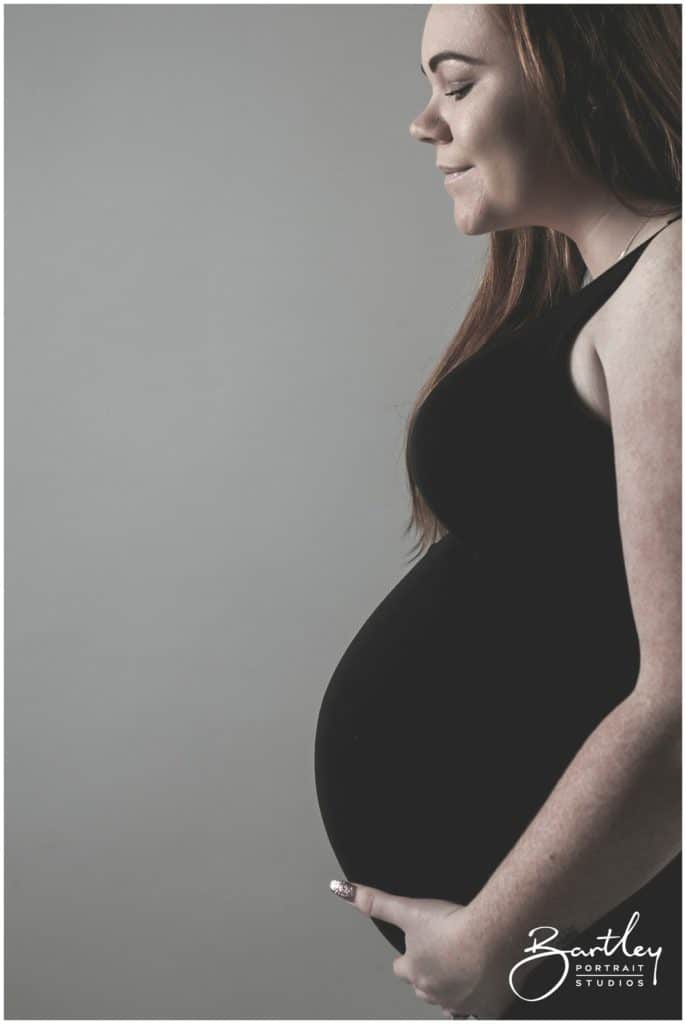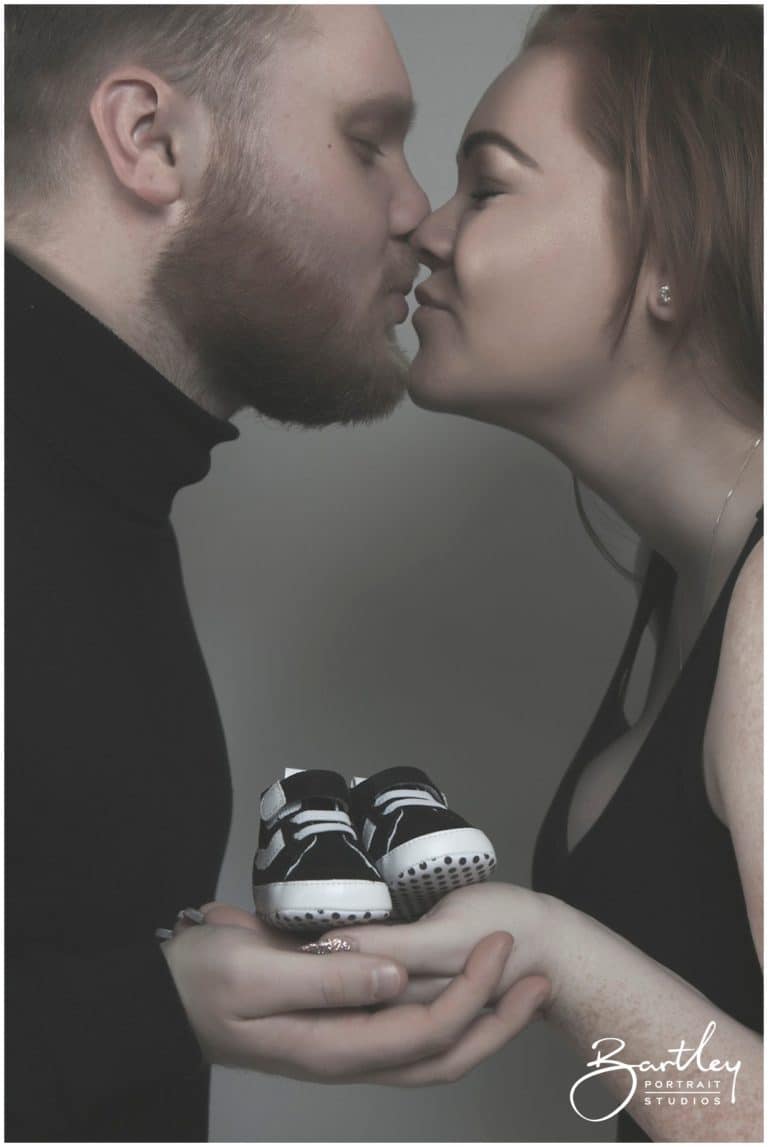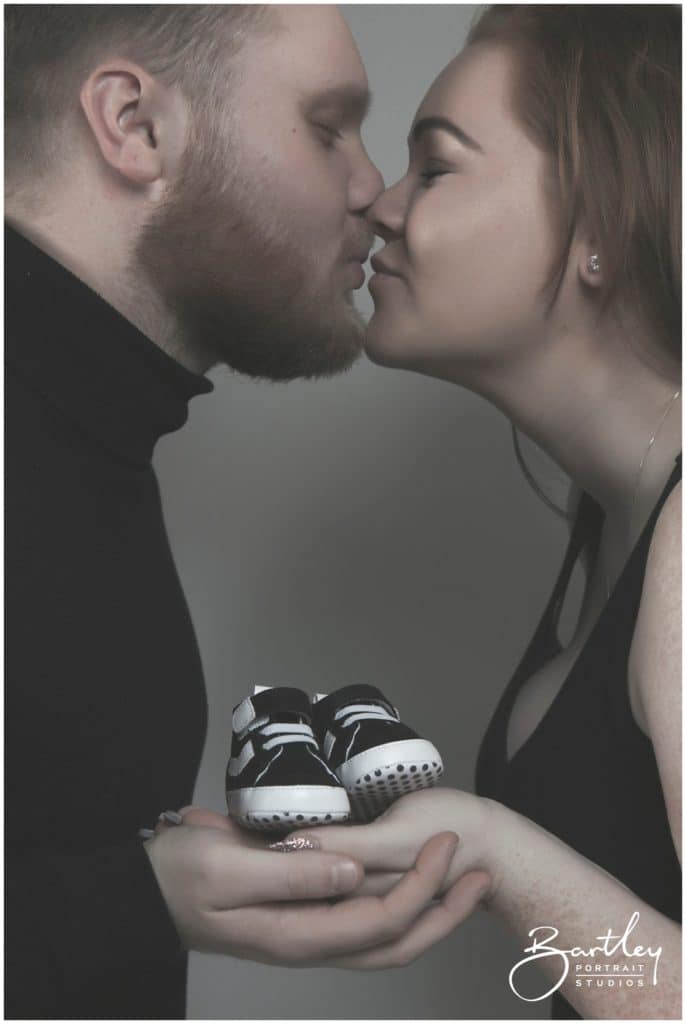 What props and personal items did you bring and why?
We took a wide range of props and personalised items for both sessions of the photoshoot.
For the bump shoot I took a range of items from my surprise baby shower our favorites included a silver foil 'baby' balloon and baby vans to match mine and Matts as I had envisioned a photo of all shoes together making our trio!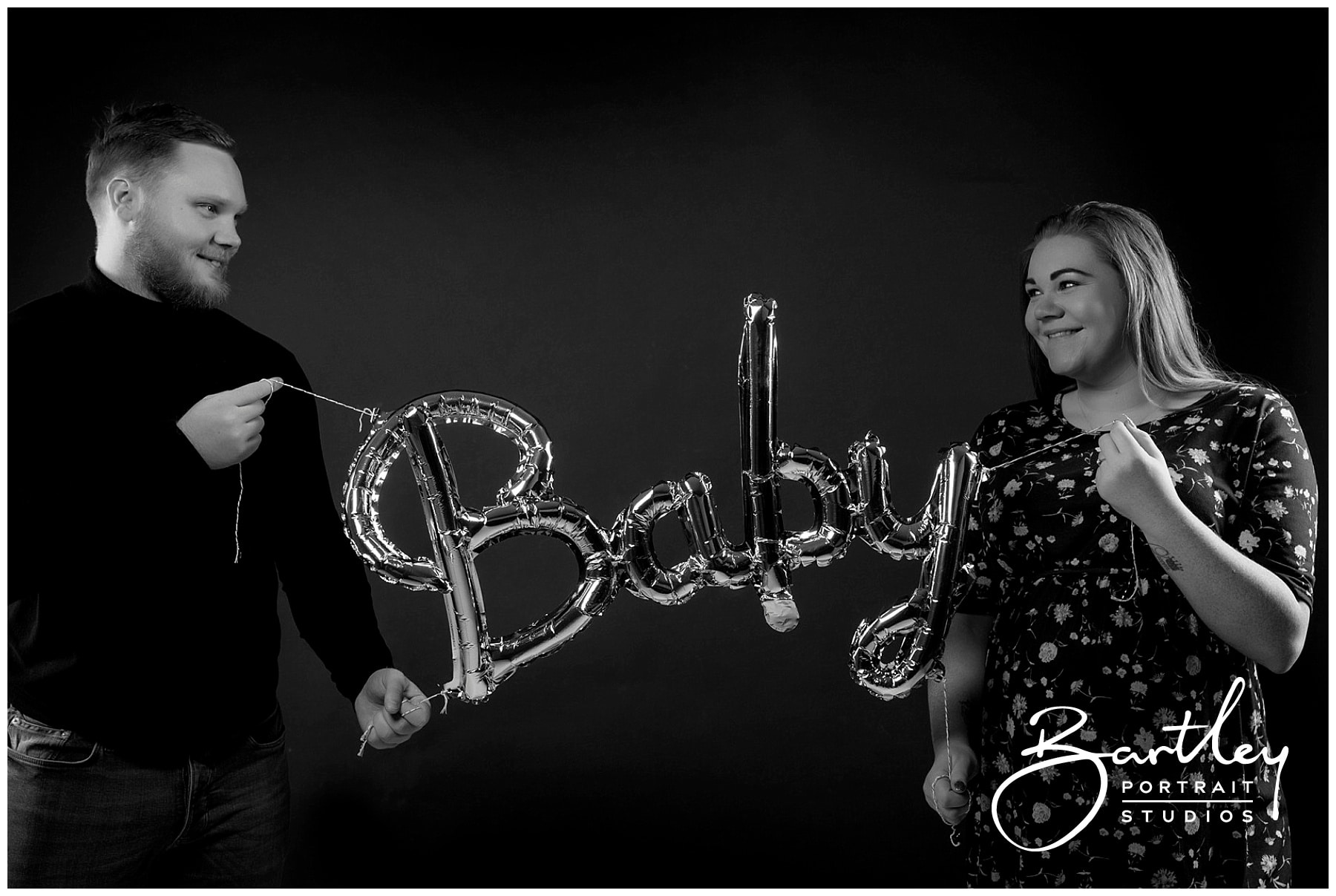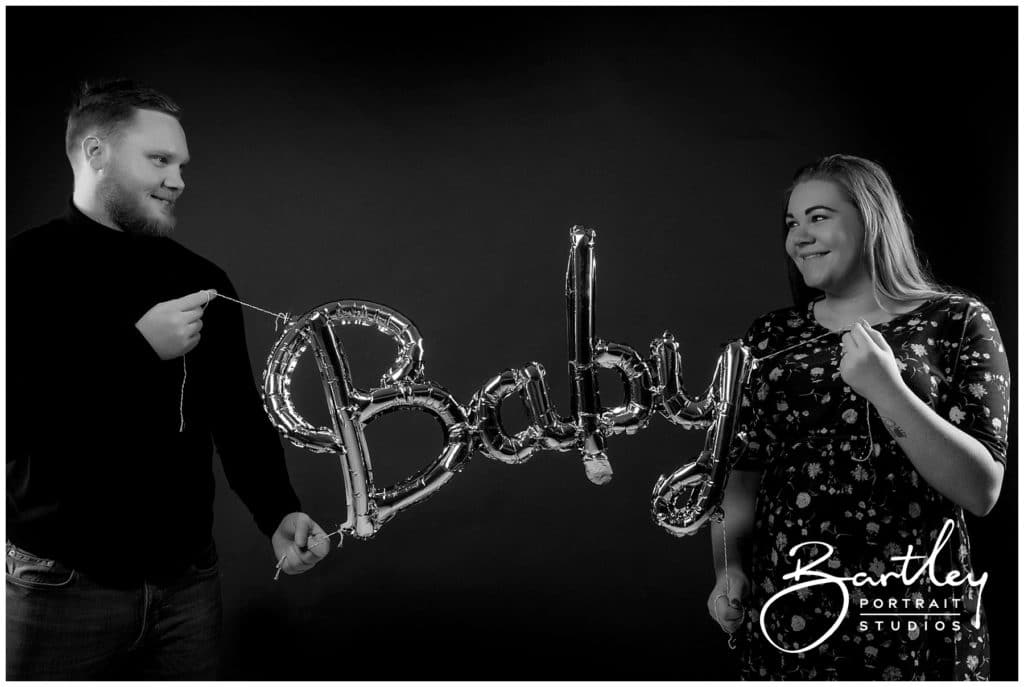 For the newborn shoot we took more personalised items such as a small football and Man Utd hat as Matt is a keen Utd fan!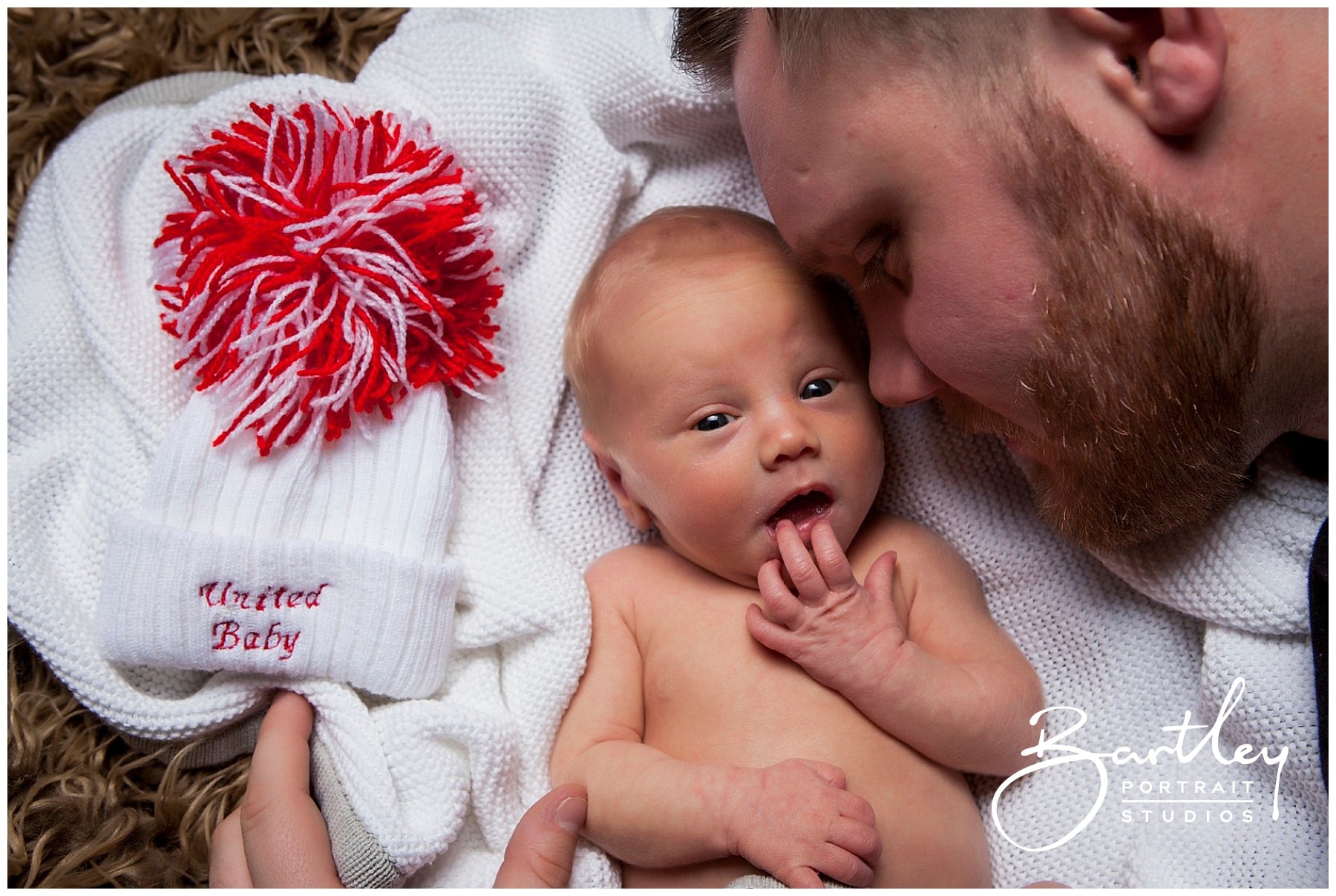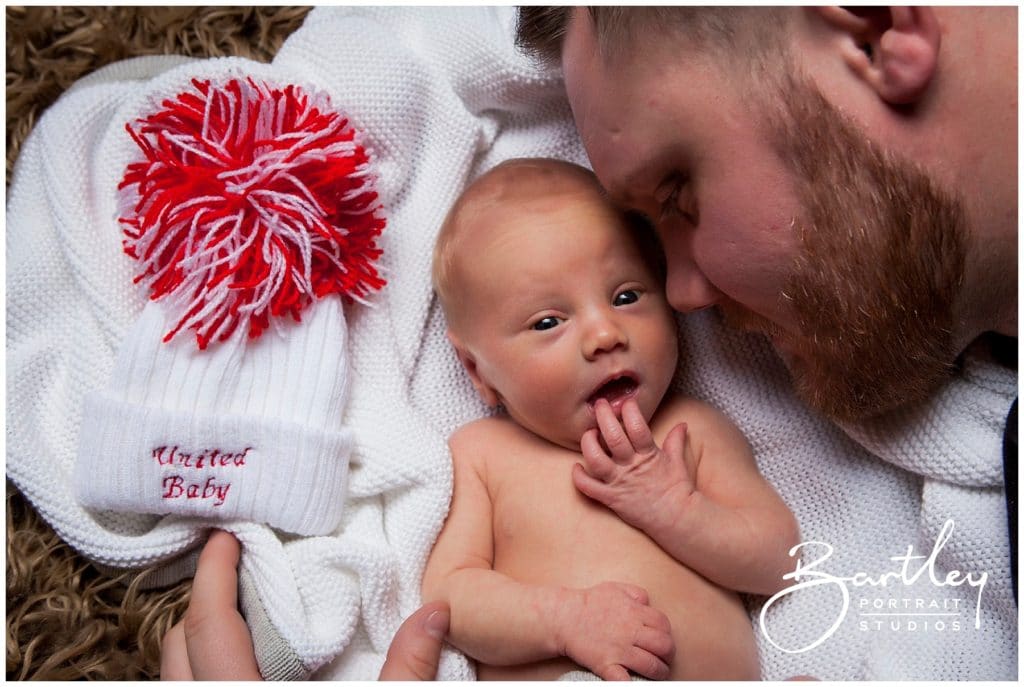 As well as my favourite my late grandads cardigan and pin which all the men in the family wore on their ties at his funeral as he loved LFC! My grandad is very much missed and unfortunately never got to meet his great grandson but was saying for years we needed a baby in the family so it only felt right to include him onto the photoshoot somehow and the photos we have had taken with Albie on my grandads cardigan have such meaning to us!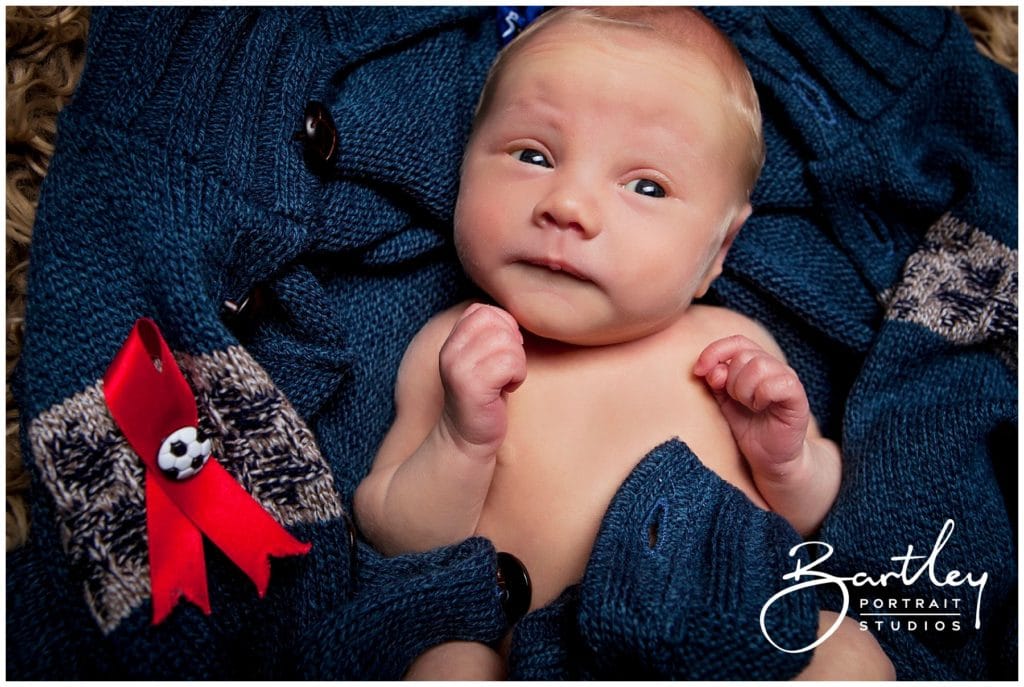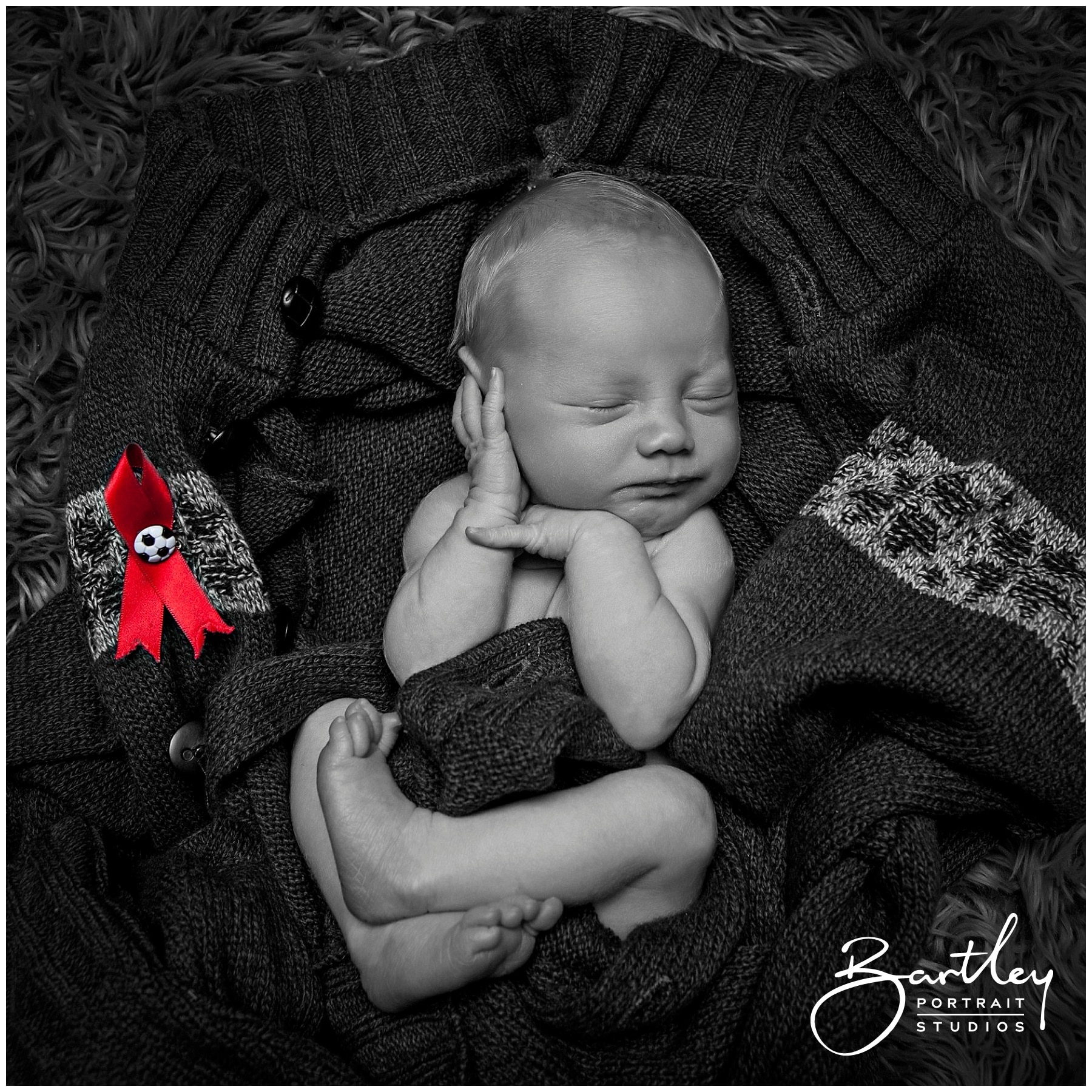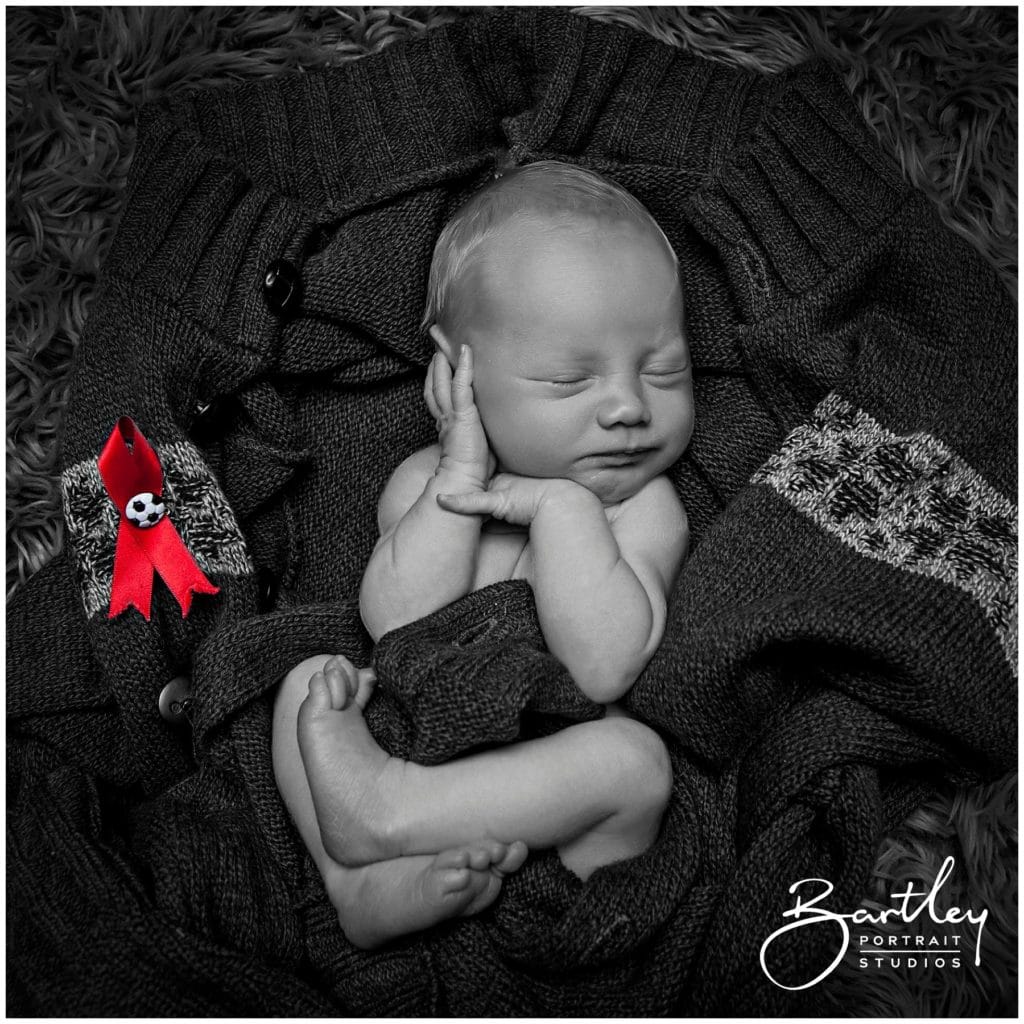 How did your photographer use your items to suit a style?
Chris is a fantastic photographer who is very talented.
We wanted the photos to make a story and Chris captured moments perfectly at each session!
Chris worked hard to ensure that our wishes were met and listened to the ideas we wanted; taking fantastic photographs of the family vans shoes, daddy and son skin to skin and Albie wrapped in my grandads cardigan!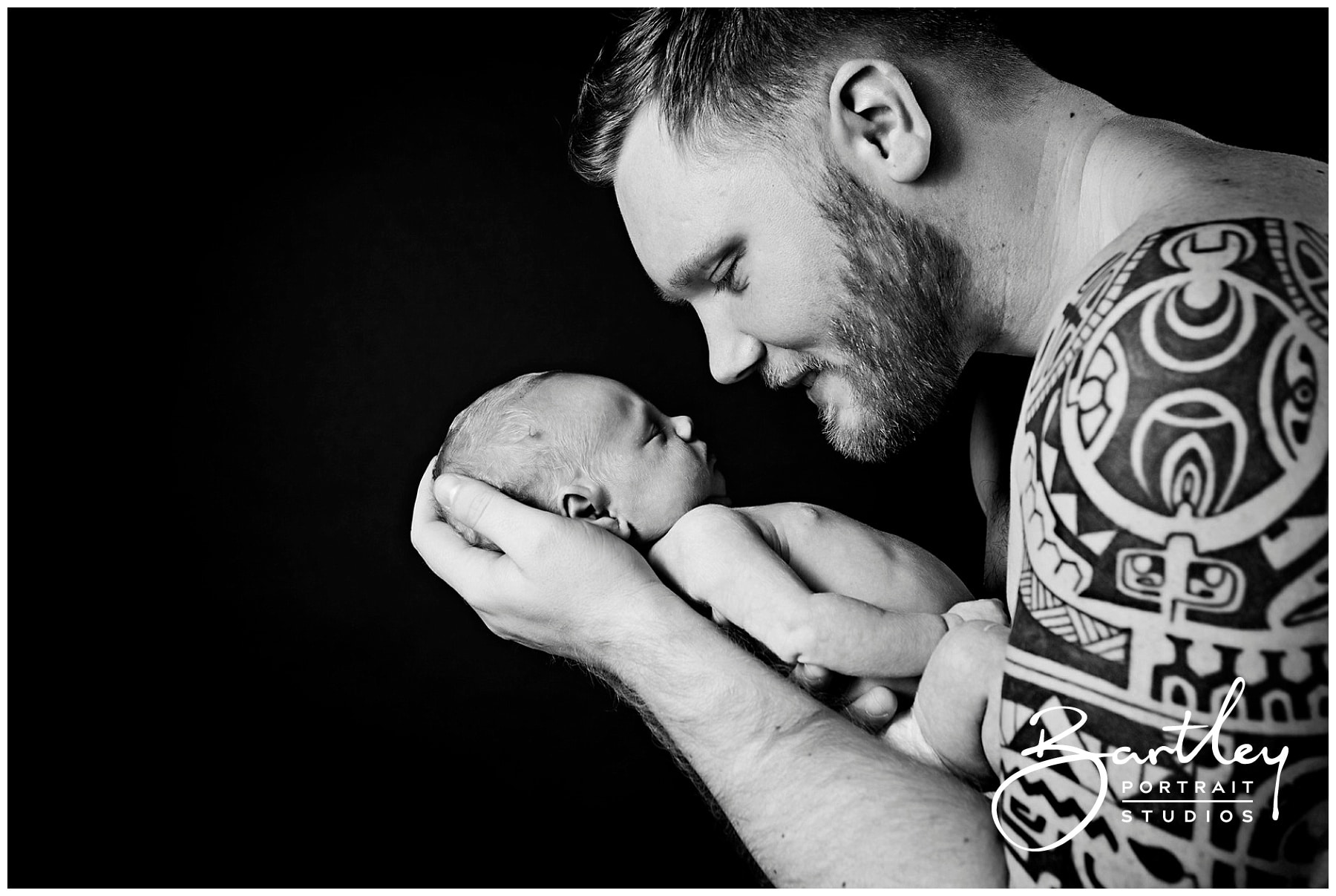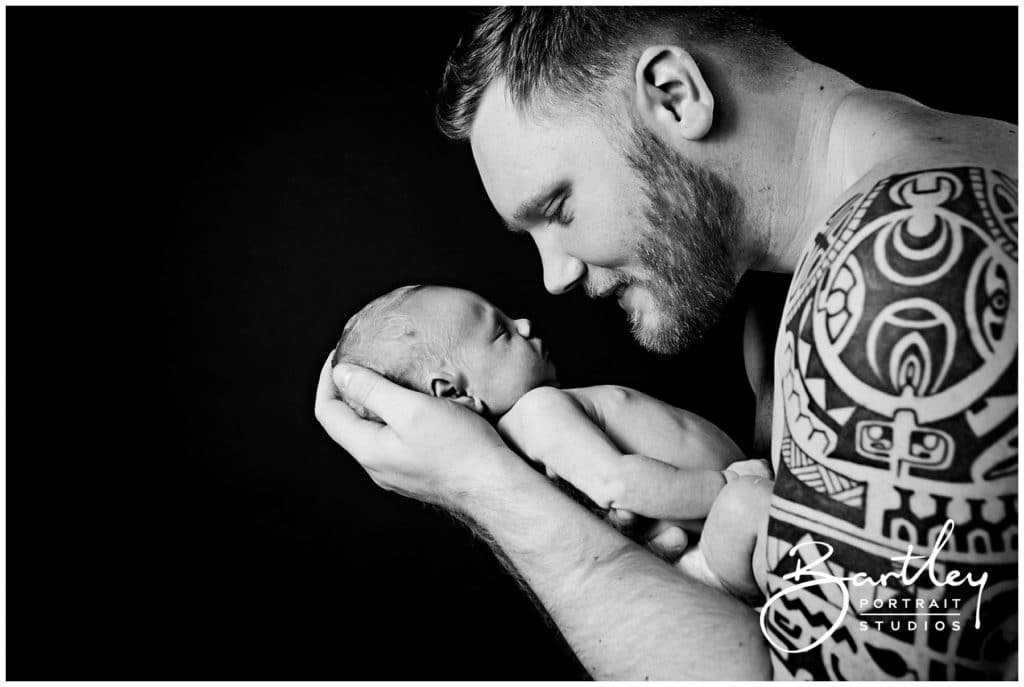 Were you worried about any parts of the session beforehand and if so what?
As I mentioned above I had never experienced anything like this before so was worried whether or not the session was going to be awkward being told where to stand what position to hold. What the photos would look like.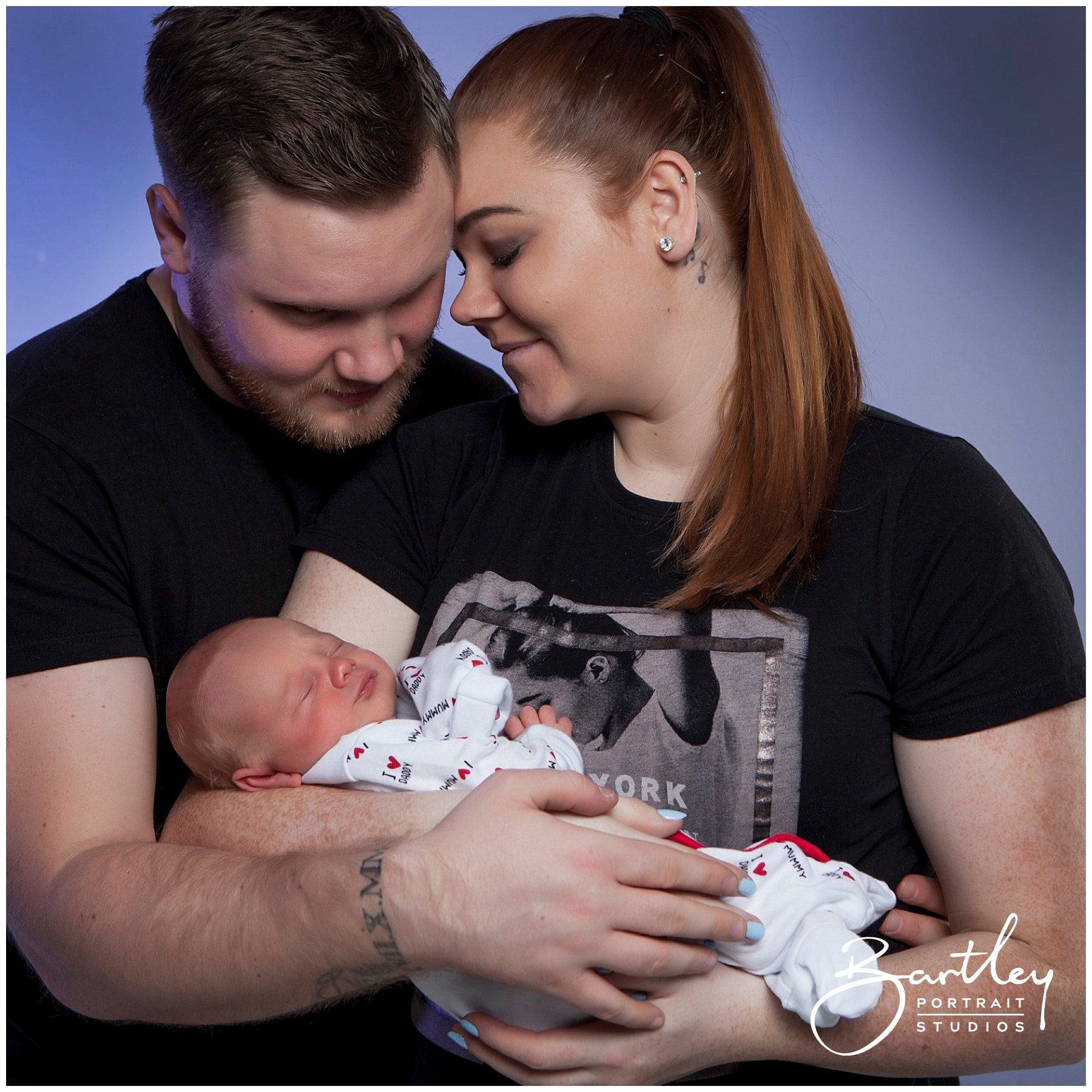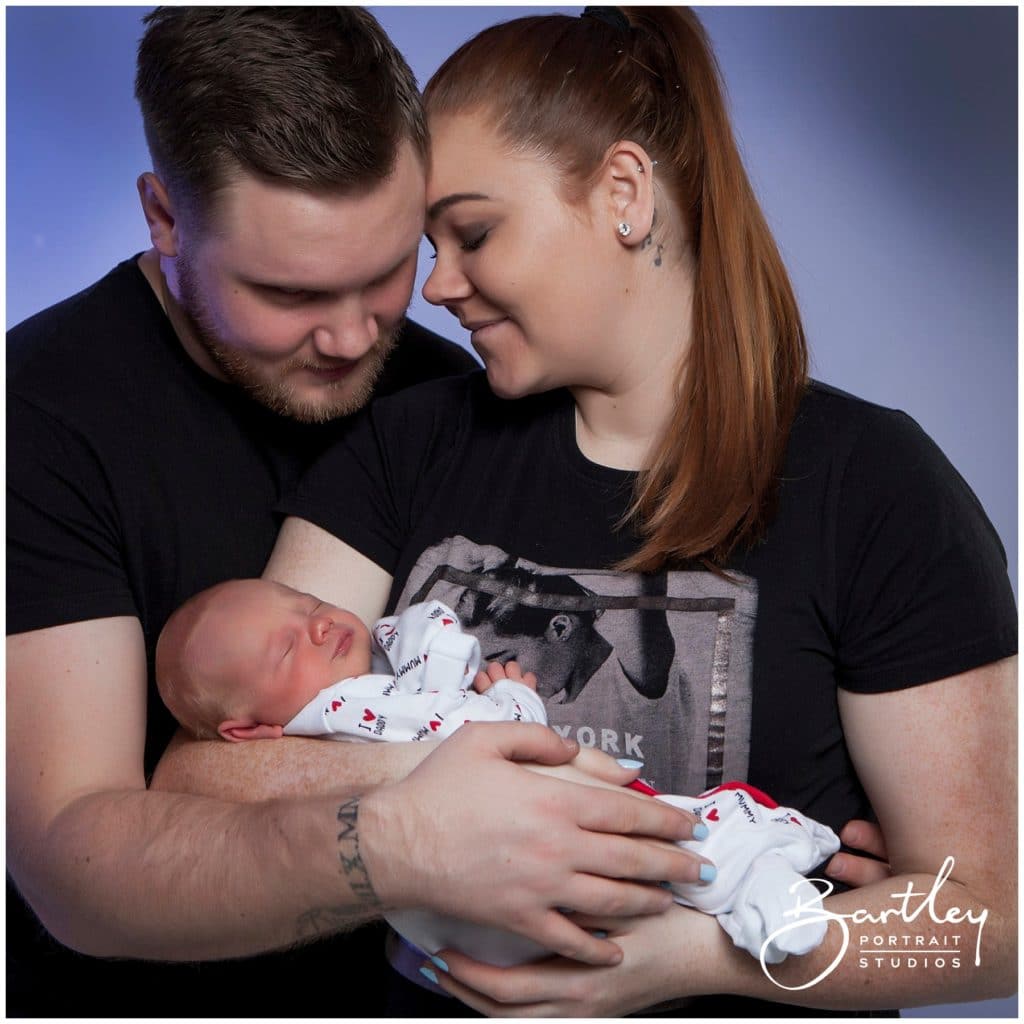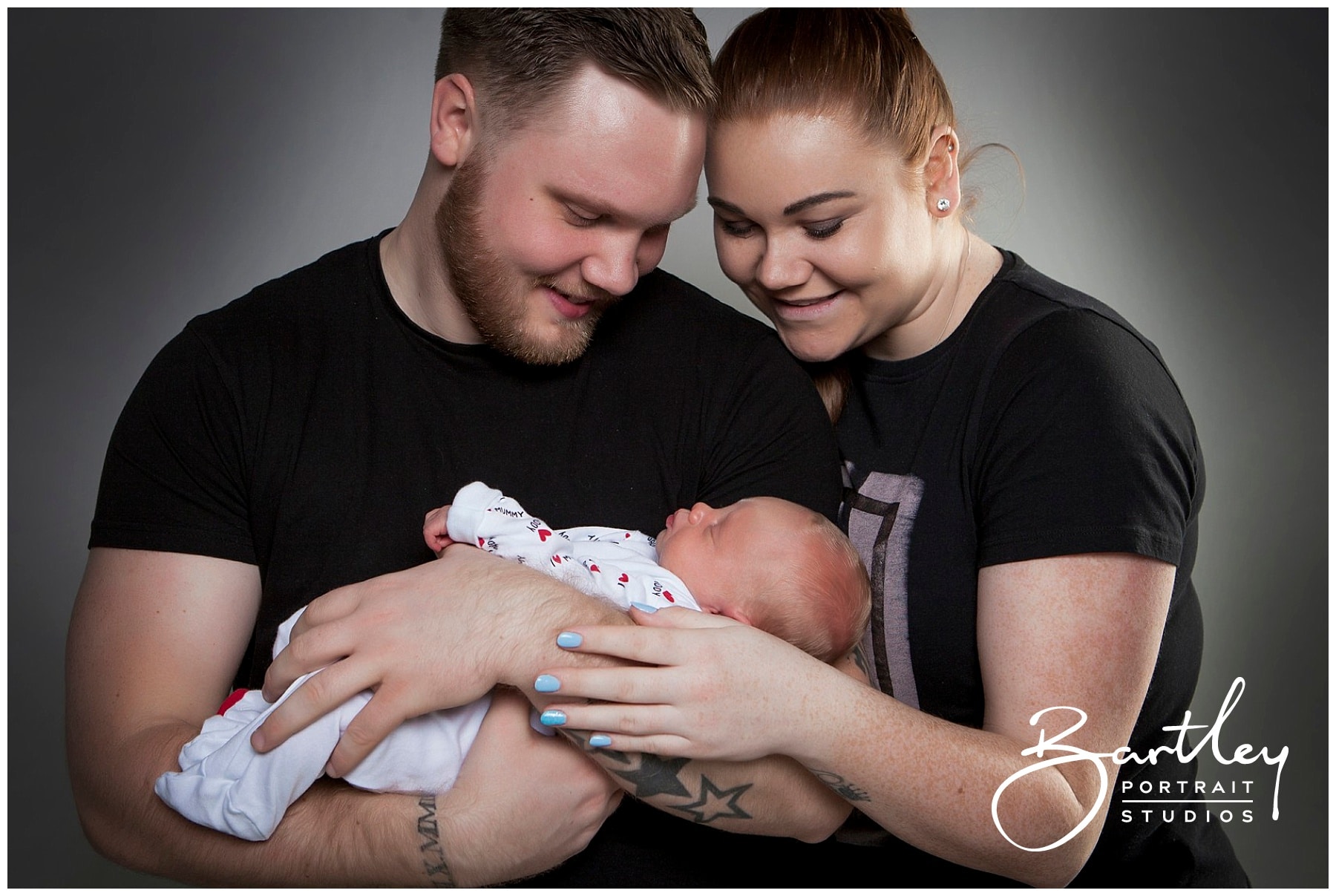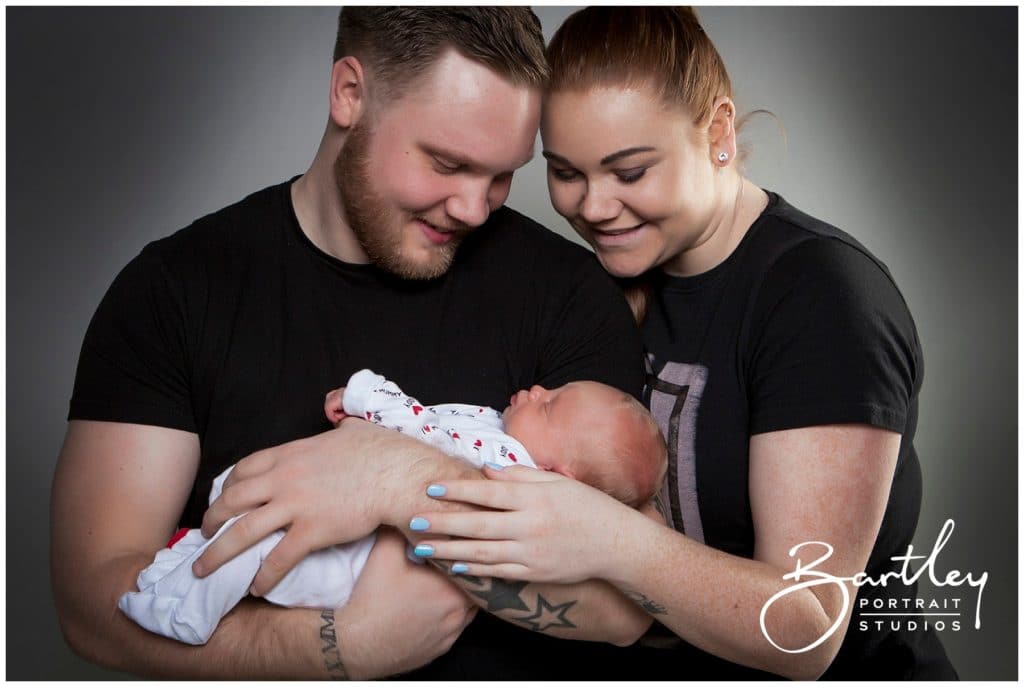 Tell us about the favourite parts of your experience and why you enjoyed them
We both enjoyed every part of the photoshoot as both bump and newborn! They were fun and we had a great laugh throughout, felt very comfortable and it all seemed to be natural, and no awkward aching poses.
The viewing was amazing, very emotional to say the least I had to get my Kleenex out! The photos exceeded our expectations and watching the slideshow with the music that had been chosen was such a special moment.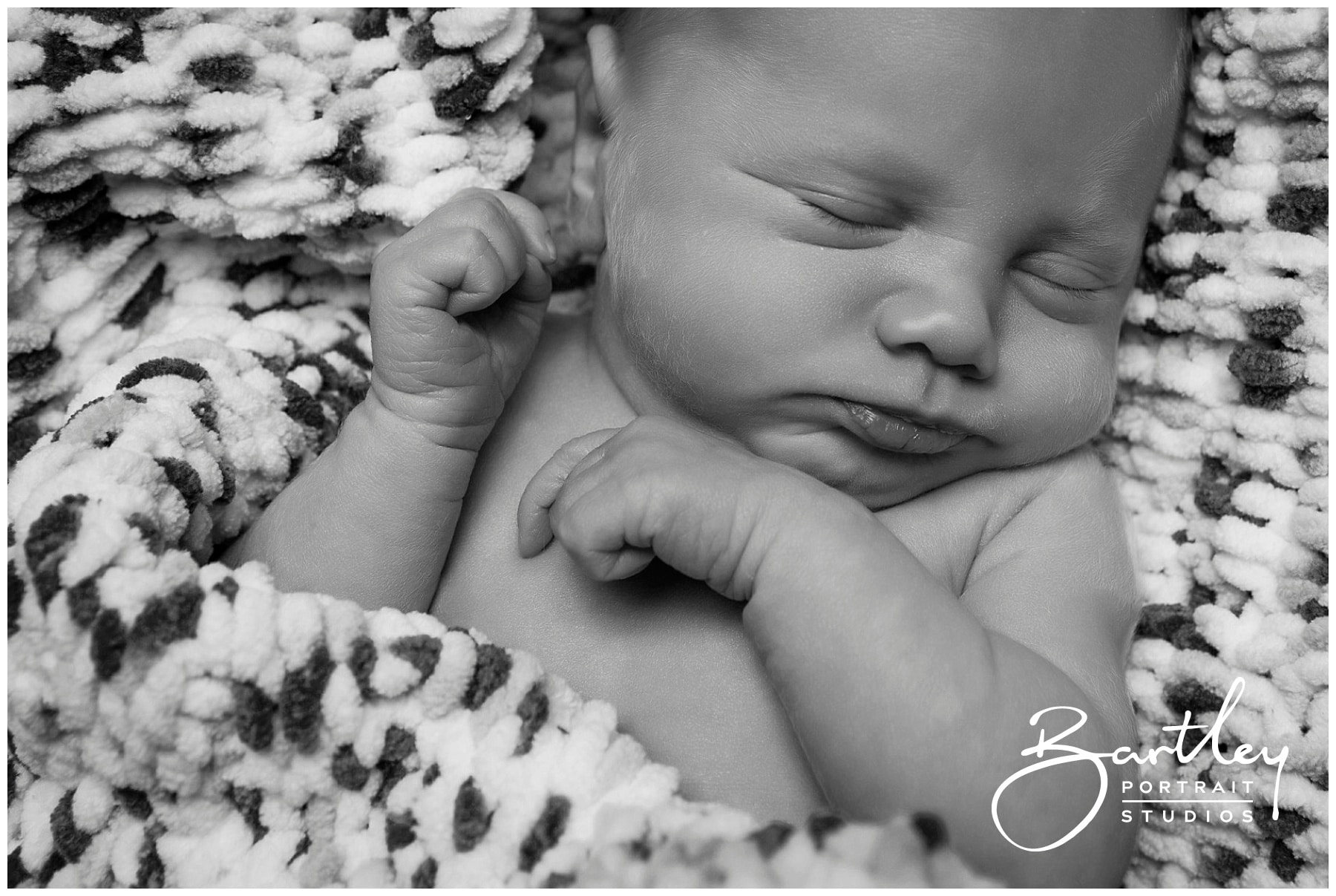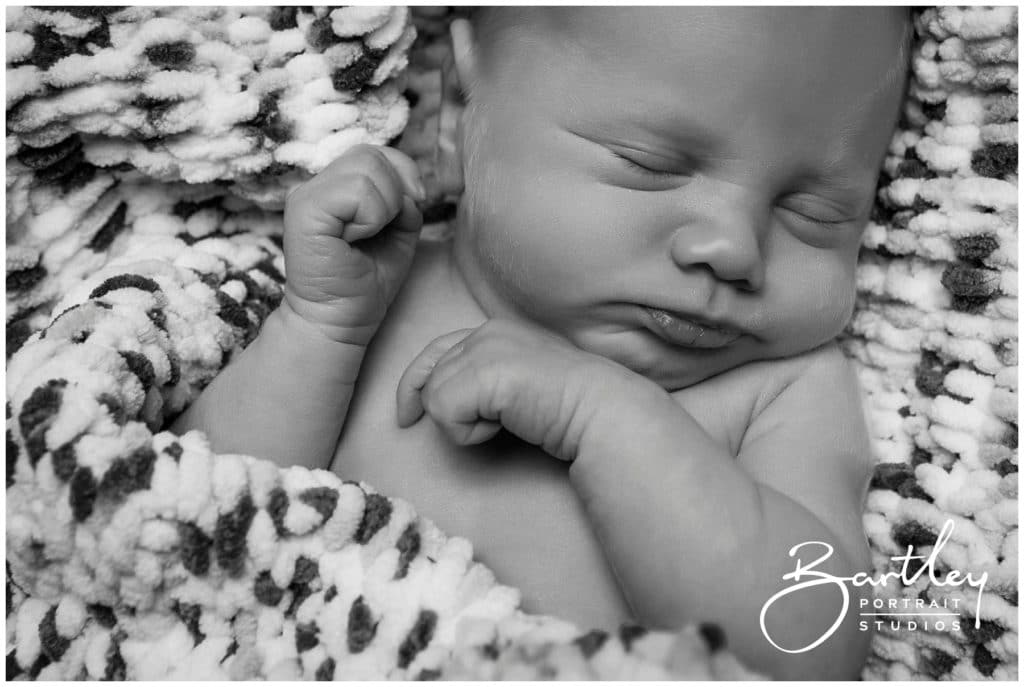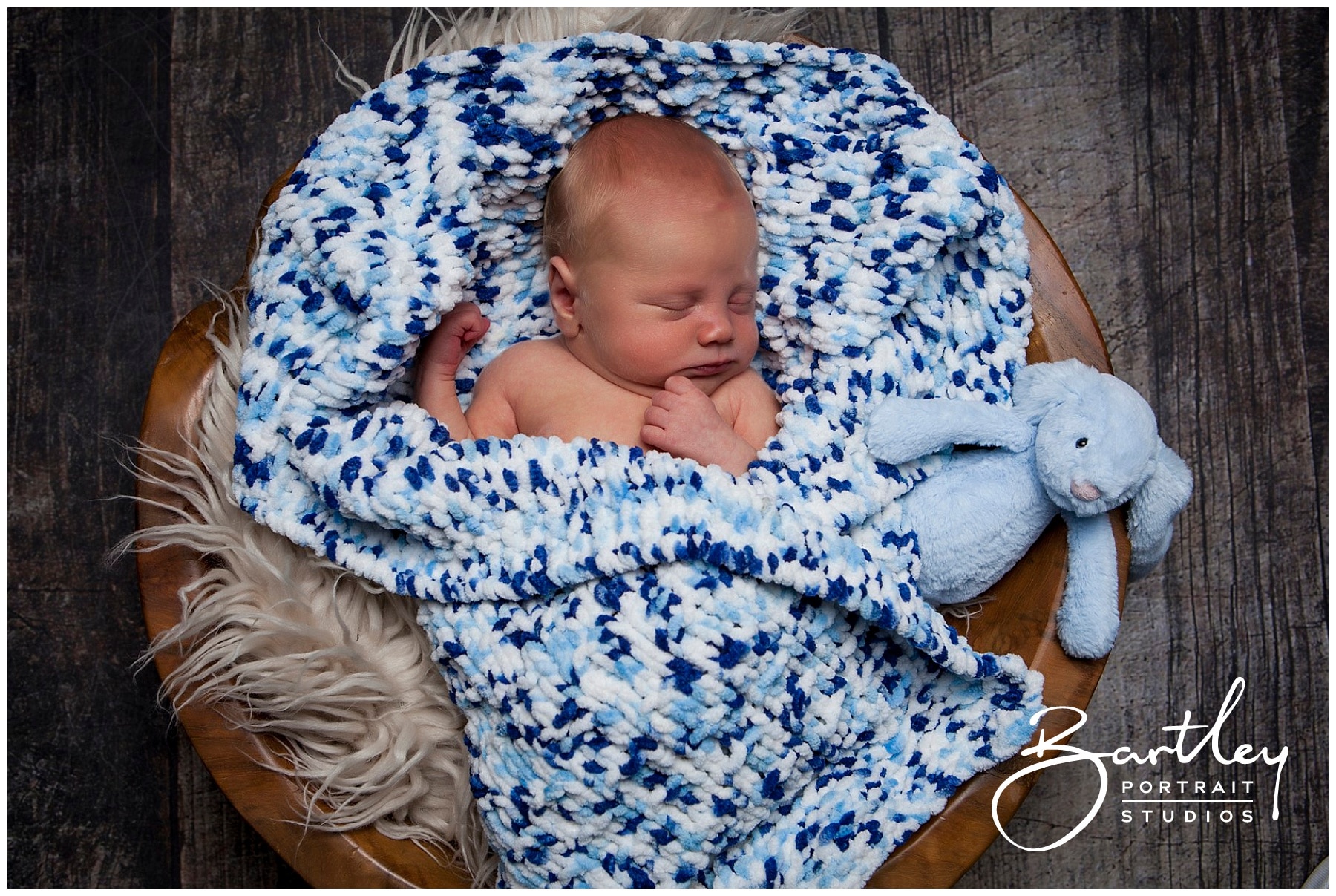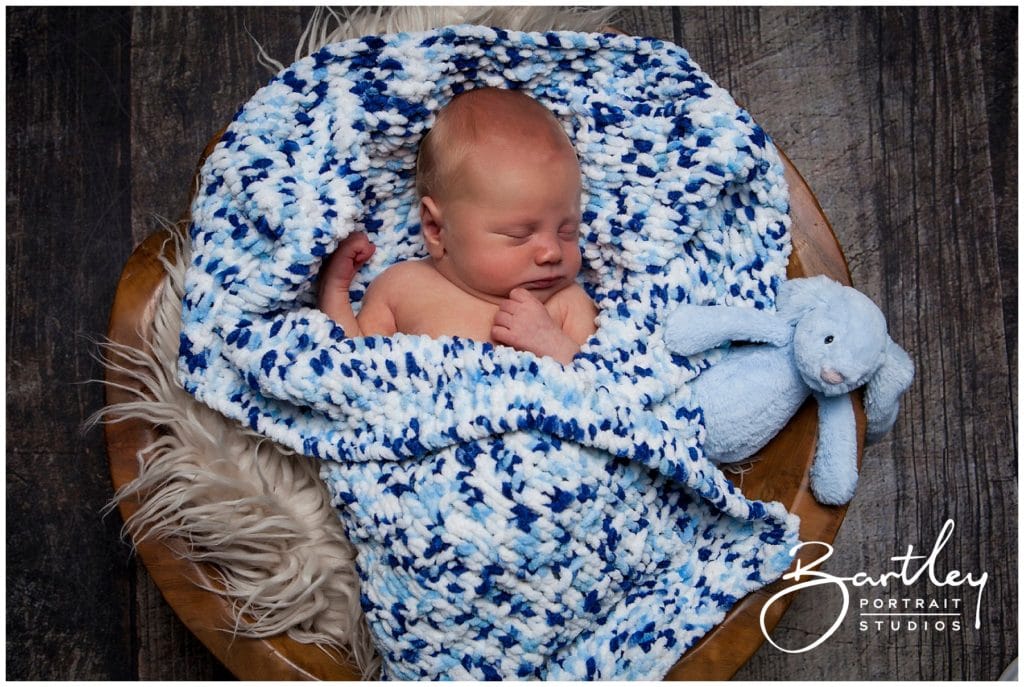 What advice do you have for other clients coming for a shoot with us
For anyone who is due to have a photoshoot at Bartley's studio from experience now I would just advise relax and have fun! If you have any ideas like I did of what you want then put them forward because the photographer can make them work and you won't be disappointed! Bring loads of props as ideas can bounce off the wall and you will have a laugh with it all.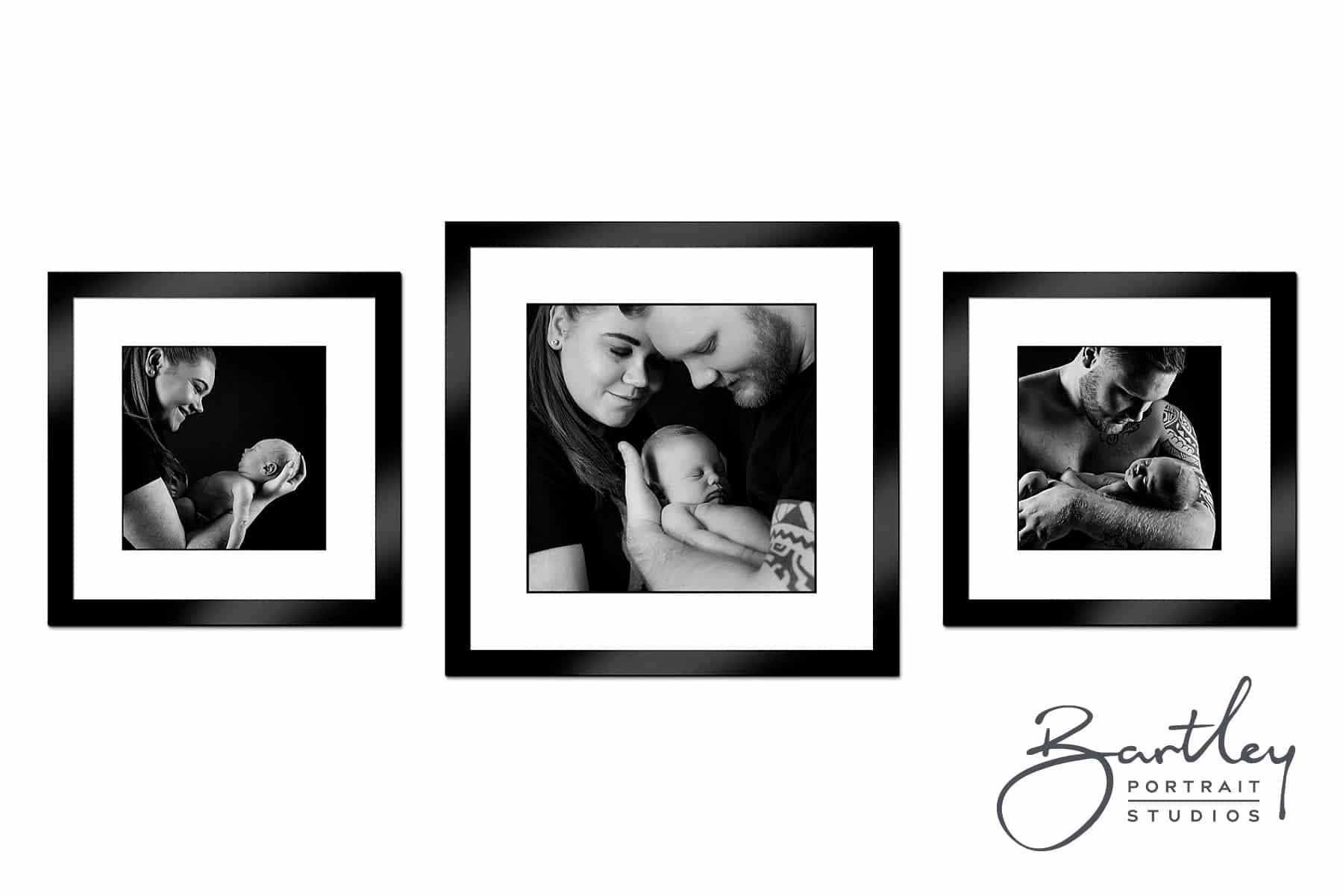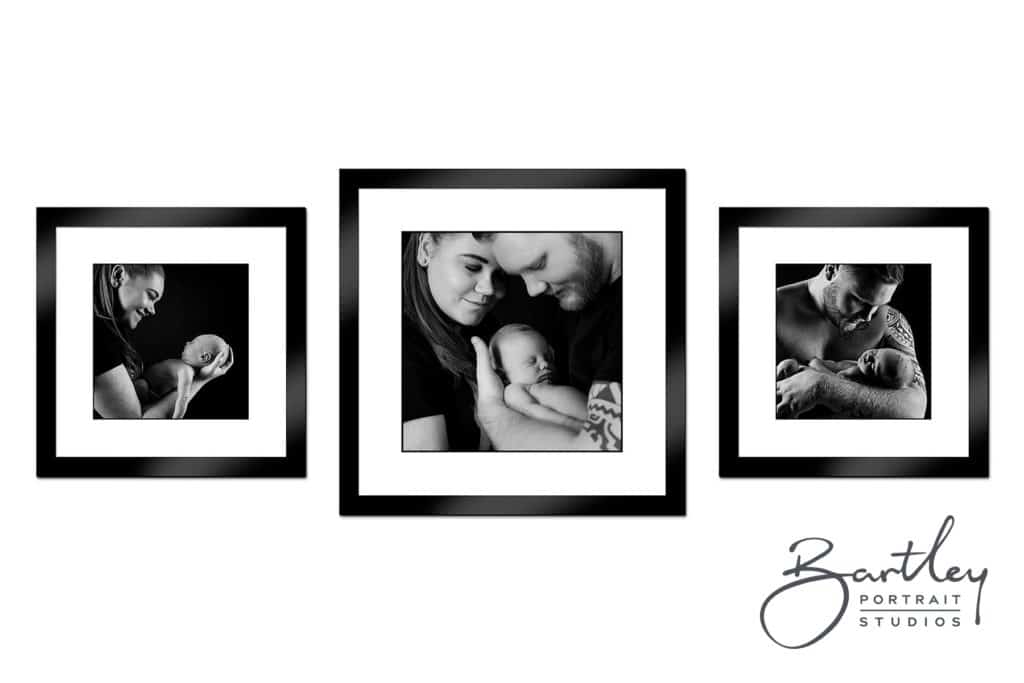 What was your favourite image overall?
We found it so difficult to choose our favourite photos overall because they were all fantastic but if we had to choose our joint decision is Albie on my grandads cardigan because of how personal it is to us.
My favourite image is Matt skin to skin cradling our newborn son came out better than I ever imagined.
Matts favourite image is the photo of me with the bump on my own with the fan on blowing my hair.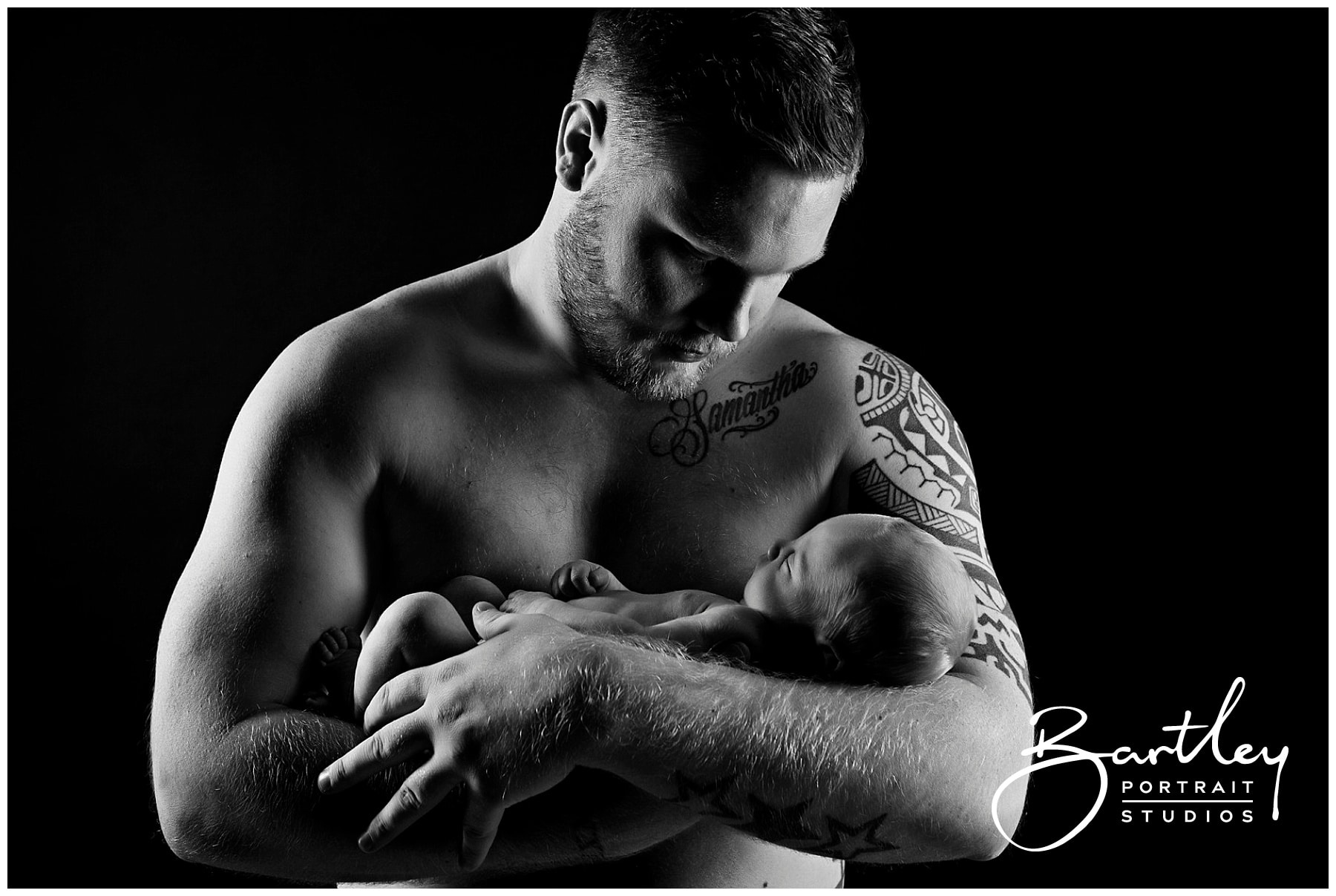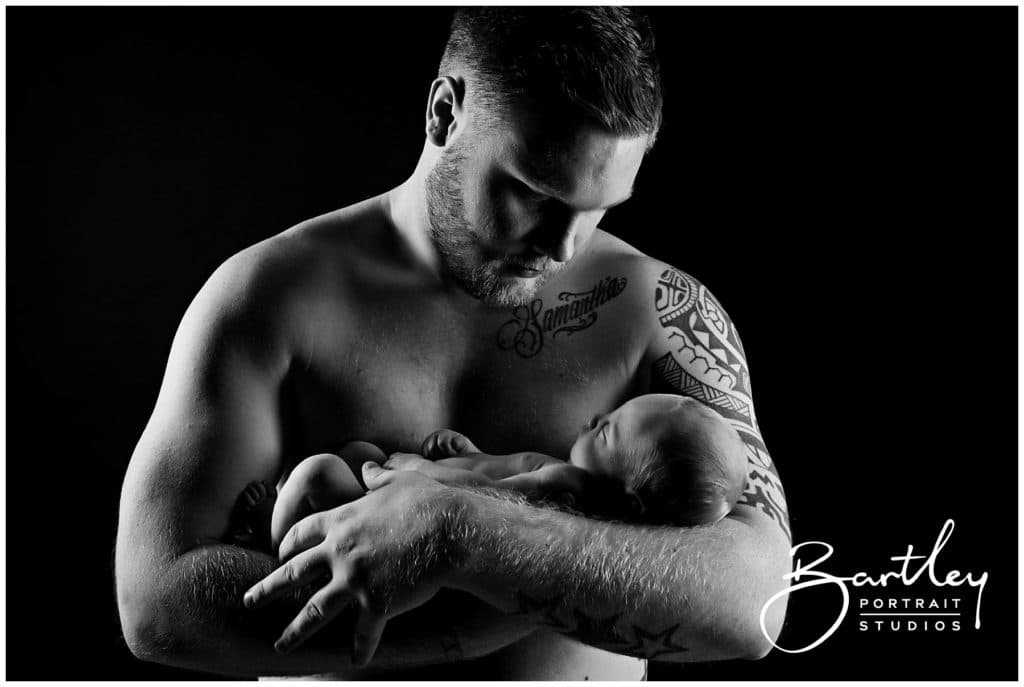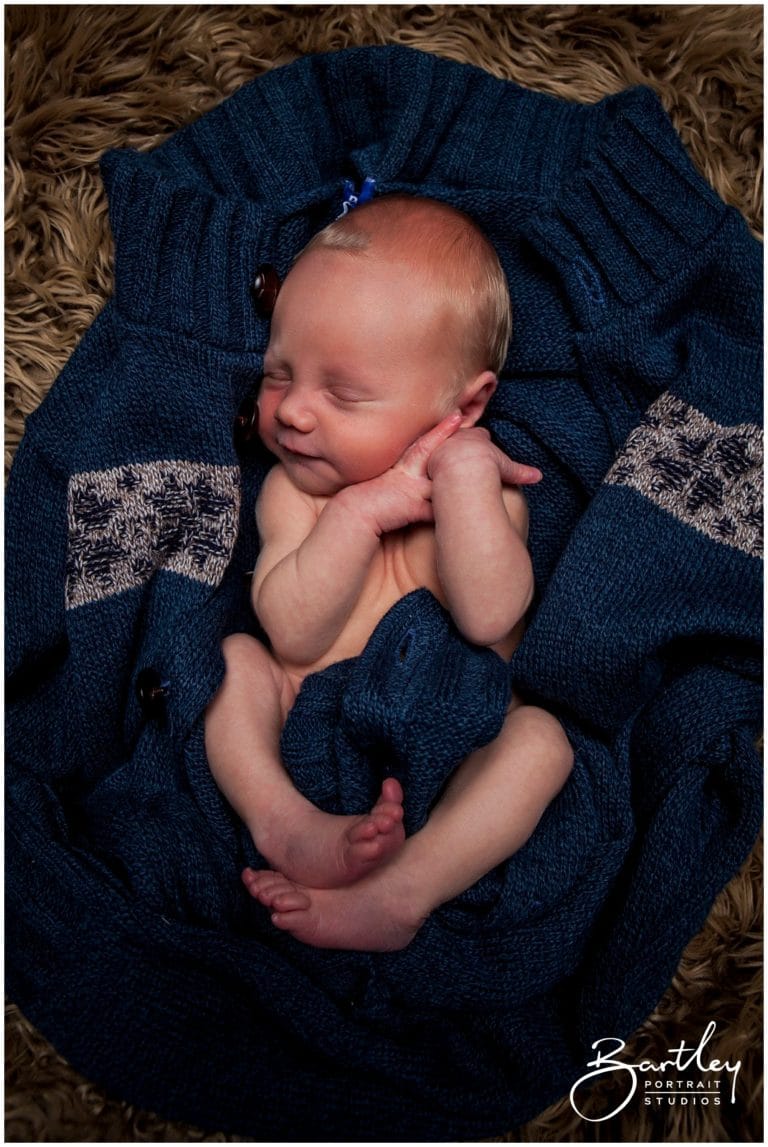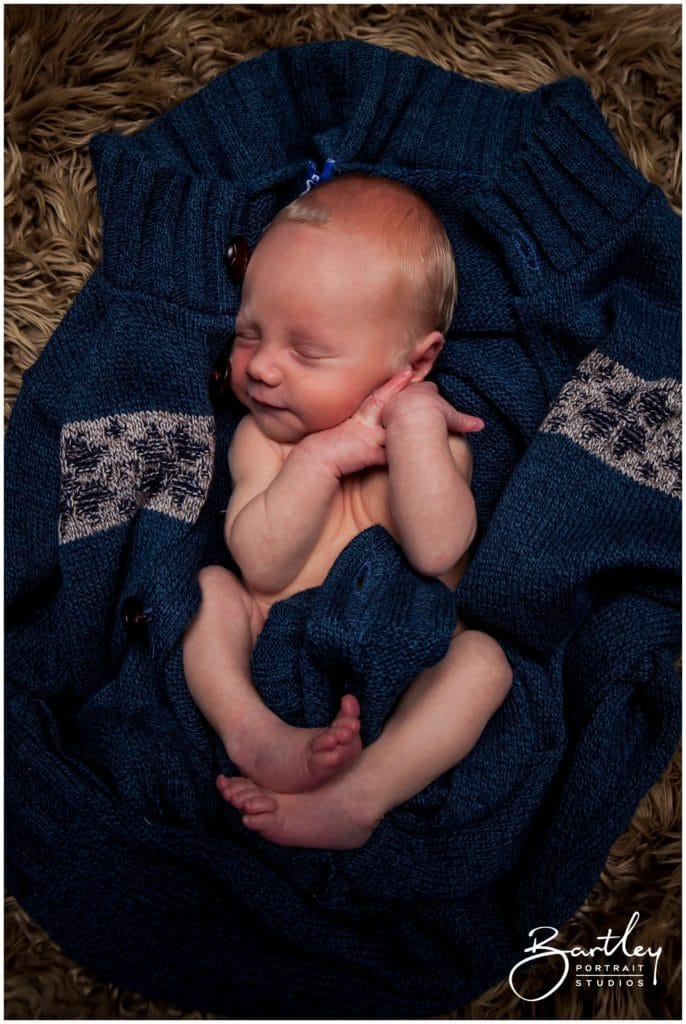 Are there any other comments that you would like to add?
We would just like to thank all the team at Bartley's studio they are all amazing especially Chris our photographer who is super talented and made us feel more like a friend than clients!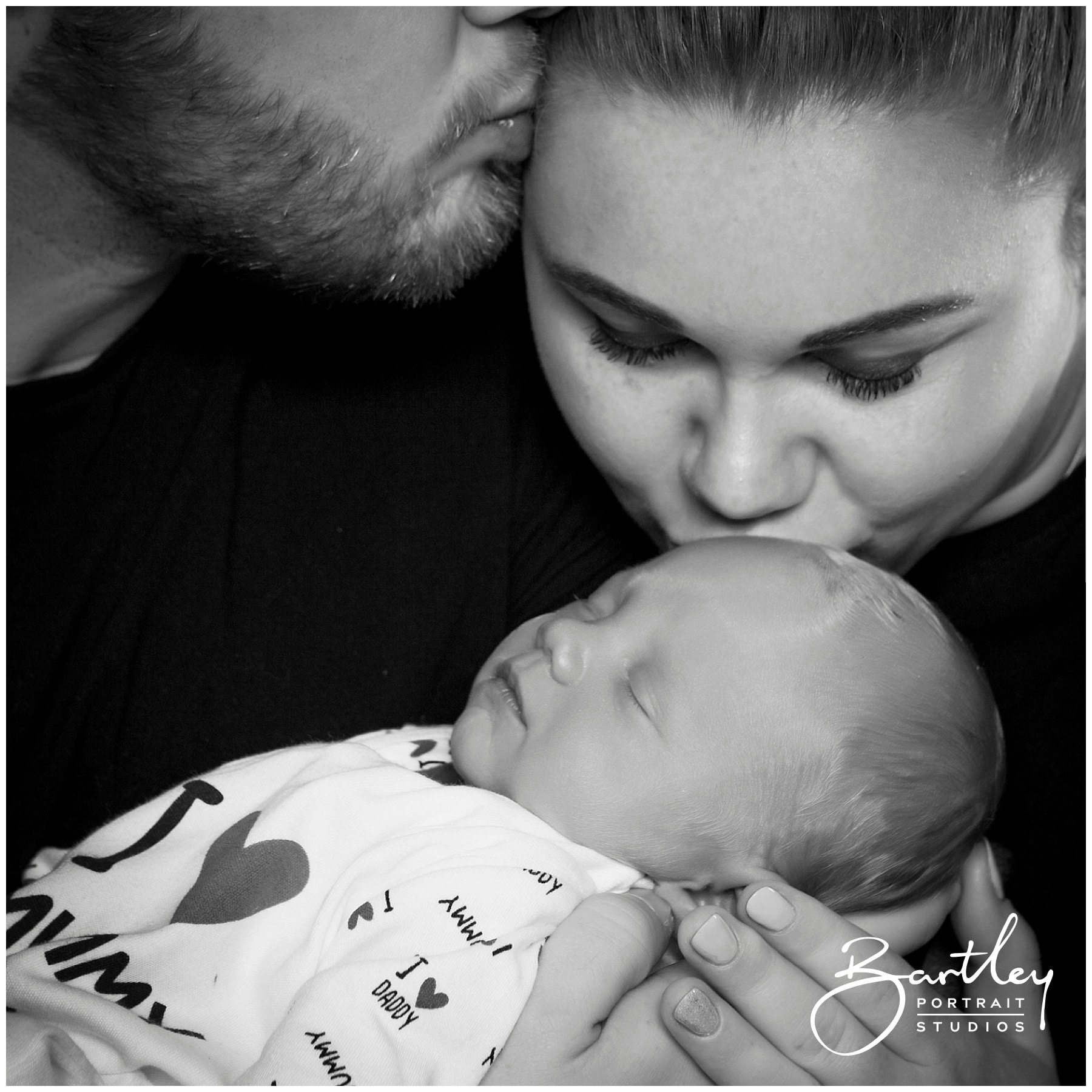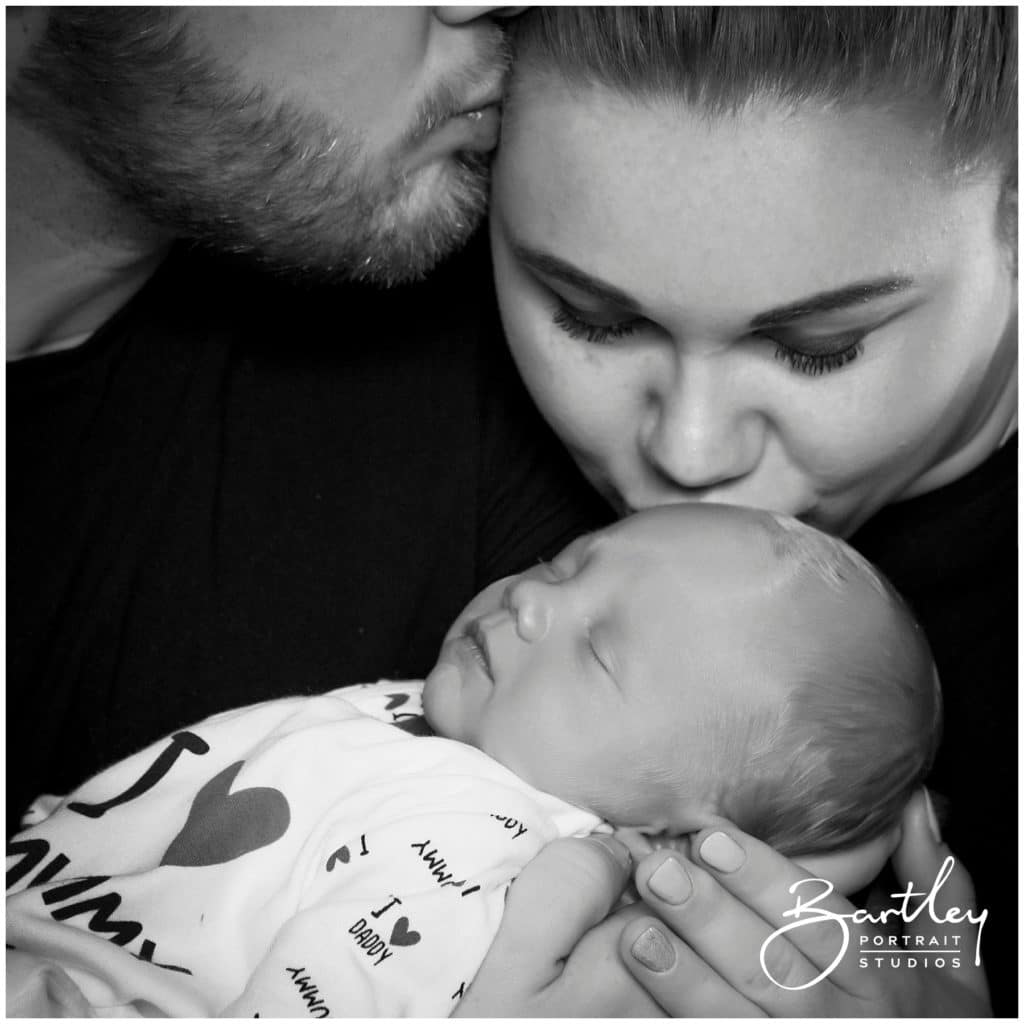 Baby Photography at Bartley Studios