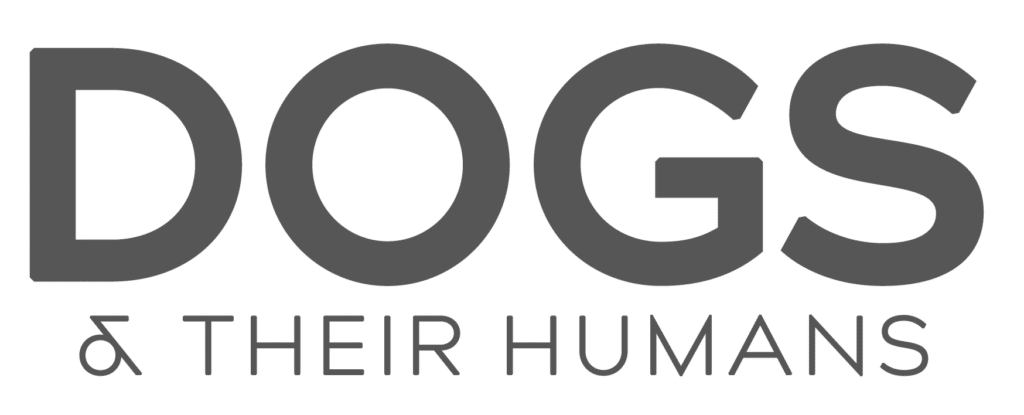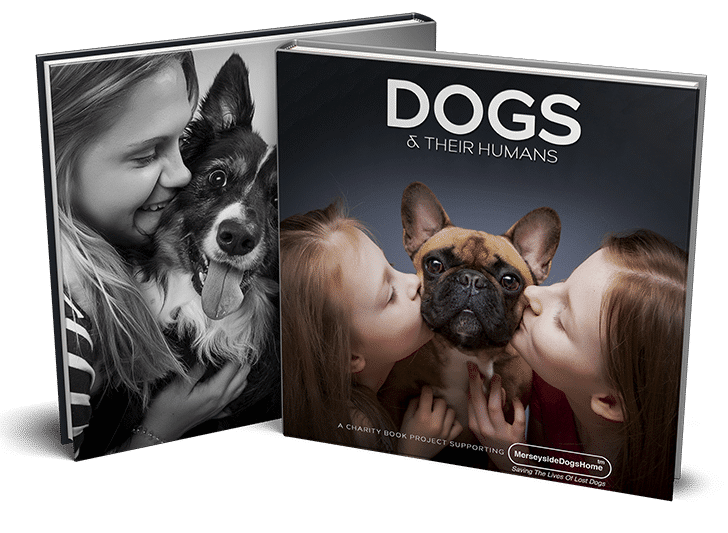 A CHARITY BOOK PROJECT SUPPORTING 
BARTLEY PORTRAIT STUDIOS
ARE AIMING TO RAISE ENOUGH
MONEY TO MAKE A DIFFERENCE TO
MERSEYSIDE DOGS HOME
Dogs have a huge impact on our  lives, they can give it meaning and purpose, bring families together,  help to keep us fit and give us bags and bags of unconditional love.
Over the years, we have photographed thousands of dogs at our studio and captured so many fantastic moments between them and their owners.
With creating this book, we're giving you the opportunity to create some amazing images of your family with your dog(s) along with sharing the images, backgrounds and stories of what what impact your fur-baby has had in your life.
Merseyside Dogs Home are passionate about making a difference in both the lives of the dogs but also for children, adults and the elderley. With Merseyside Superdogs they do just that, 'rescue dogs that rescue people'. That's why we have teamed up with them to support their charity as part of this project.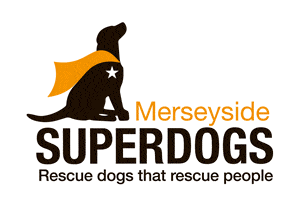 WE ARE LOOKING FOR FAMILIES,
couples and individuals to be
photographed for an
upcoming book entitled
'DOGS & THEIR HUMANS'
100% OF YOUR PARTICIPATION FEE
WILL BE DONATED TO
MERSEYSIDE DOGS HOME
For a £29 participation fee, you will receive 
• A fun and creative studio photoshoot experience with the talented photographers at Bartley Studios •
• A cinematic viewing of your images a few days later •
• £100 CREDIT for you to use towards any of our portraits (which start from £85) •
• A TWO PAGE SPREAD in the final book and will be offered the chance to purchase it at cost price prior to print •
• A warm fuzzy feeling in knowing you have also helped to support a fantastic charity! •
Your family & Dog could be famous
by featuring in our book!
THIS IS also THE PERFECT OPPORTUNITY
TO CAPTURE SOME UNIQUE & BEAUTIFUL
IMAGES OF YOUR LOVED ONES!
FAQ'S
What is the 'Dogs & Their Humans' project?
We understand the impact that dogs have on peoples lives and want to capture people's relationships with their dogs for this book. Our studio specialises in creating unique storytelling images  and have photographed thousands of dogs over the years so this project is perfect for us.
We know that so many people would like beautiful images of their family and pets but often just need the 'opportunity' to do it. By participating in this project, not only will you end up with some beautiful images, you'll also be supporting the fantastic work that Merseyside Dogs Home do along with being featured in a book!
Who are Bartley Portrait Studios?
We have been trading from our studio on Horsemarket Street in the centre of Warrington since 2005. We're a team of creatives passionate about photography and delivering a 5-star service. You will see from our images that we are not a 'point and click' studio but specialise in creating personal images that show emotion, character and relationships. Our clients visit us from all over the North West to have their unique images created  by us so rest assured, you're in safe hands! Find out more about us here: About Us
How can I find out more about Merseyside Dogs Home?
To find out all the great things that they do, we recommend visiting their website: Merseyside Dogs Home & Facebook Page
What's in it for you?
In addition to raising much needed funds for Merseyside Dogs Home, you'll have some of your images printed in a double page spread of the book along with a paragraph or two about your dog/s. Also, for everyone participating, Bartley Studios will also give you £100 credit to use towards any products when you come back to your viewing!
When can we have the shoot?
Photoshoots will need to take place within two months of registration. Our studio is open 6 days a week with session appointments taking place from Wednesdays to Sundays. We are open on 2 evenings in the week which works great if you wanted to come after work or bring the children after school. See our opening times here: Contact Us
Who can I bring to the shoot?
You can have the whole family photographed! This is the perfect opportunity to bring everyone along to have the experience together. It is genuinely a great fun experience for all involved! Throughout the shoot we will photograph a wide range of different combinations and groupings to gibe you plenty of variety.
How many dogs can I bring?
This will really depend on the number of adults coming to the shoot along with the sizes and obedience of the dogs. We would need to have a chat with you to discuss this in more detail to make sure we get the best images.
Can I purchase photographs?
Of course! We will give you an initial £100 credit to use with us towards any products but you are not under any obligation. Our tabletop ranges start from £85 and our wall portraits start from £195. We also have some great offers on for multiple wall portraits such as buy one get one free after you have purchased your first portrait. Find out more about our product ranges here: Products & Prices
Will my photograph be in the book?
Yes, everyone who participates and returns for their viewing appointment will have a double page spread in the book
Can I choose what photographs are used in the book?
Our team will be choosing images based on a variety of different criteria for the book to ensure balance and diversity.
When will the book be published?
This will depend on a variety of different things but we would hope for it to be ready for sometime in Spring.
Can I purchase the book?
Of course! Once the book is designed and ready for print, we will be contacting those who participated in it for the option to purchase it. This will be at cost price and the price will depend on the number of books ordered.
Where will the book be shown?
One produced, copies of the book can be viewed at our studio, Merseyside Dogs Home along with selected local vets and public outlets.
COUNT ME IN! I WANT TO REGISTER!
Testimonials

From start to finish such a pleasant process, lots of days and times to suit when booking, ideas and advice on what to bring, props outfits etc to suit what type of pics I had in mind. Chris our photographer was extremely patient with me while I listed every flaw I have (and there are a lot) trying to give reasons why I shouldn't be in the photographs with Ronnie (but he was having none of it and I ended up on quite a few! ). The shoot was great fun and we got in all the type of pics I wanted without feeling rushed. The cinema style photo viewing was amazing!! The Rolling Stones blaring out as the soundtrack to Ronnie Wood Pugs photos was a nice touch!
So overall the Bartley Studio experience is everything it says on the tin!

Jill & Ronnie Wood Pug

A massive thank you to Natasha & Chris! Absolutely love our photos, they came out so well. All the photos really captured our motives for having this shoot, some special birthdays and a special dog! The Studio is ultra stylish, made you feel like a celeb! Great facilities! Thank you!! I shall definitely be recommending Bartley Studios, Warrington!

Leanne & Saffy

After seeing lots of examples of people's amazing photos on their Facebook page and website, I didn't think ours would be half as good…. How wrong was I!!! I couldn't be more happier with the pictures they're just perfect! Can't recommend Bartley Studios enough! Captured some amazing memories that I will treasure forever! Thank you so much!

Sam & Teddy

Our photoshoot was a mixture of fun and chaos, but having just been to our viewing, we were blown away by every single picture that Natasha had managed to capture.
Every single member of staff we spoke to and encountered were friendly, even when the dogs flooded the reception area when having their drinks! We're sorry you got covered in hairs Natasha but we love our images and thank you sooooo much for everything you did to enable us to bring them together! xx

Ellen, Christopher and the Bulldogs