What were you looking to achieve from your shoot with us?
We just wanted something fun and lighthearted, mainly of Finley but with some fun family shots too. We have a personal link to Ironman as Finley was diagnosed with a serious heart condition resulting in open heart surgery at just 6 months old…he is our real life Ironman.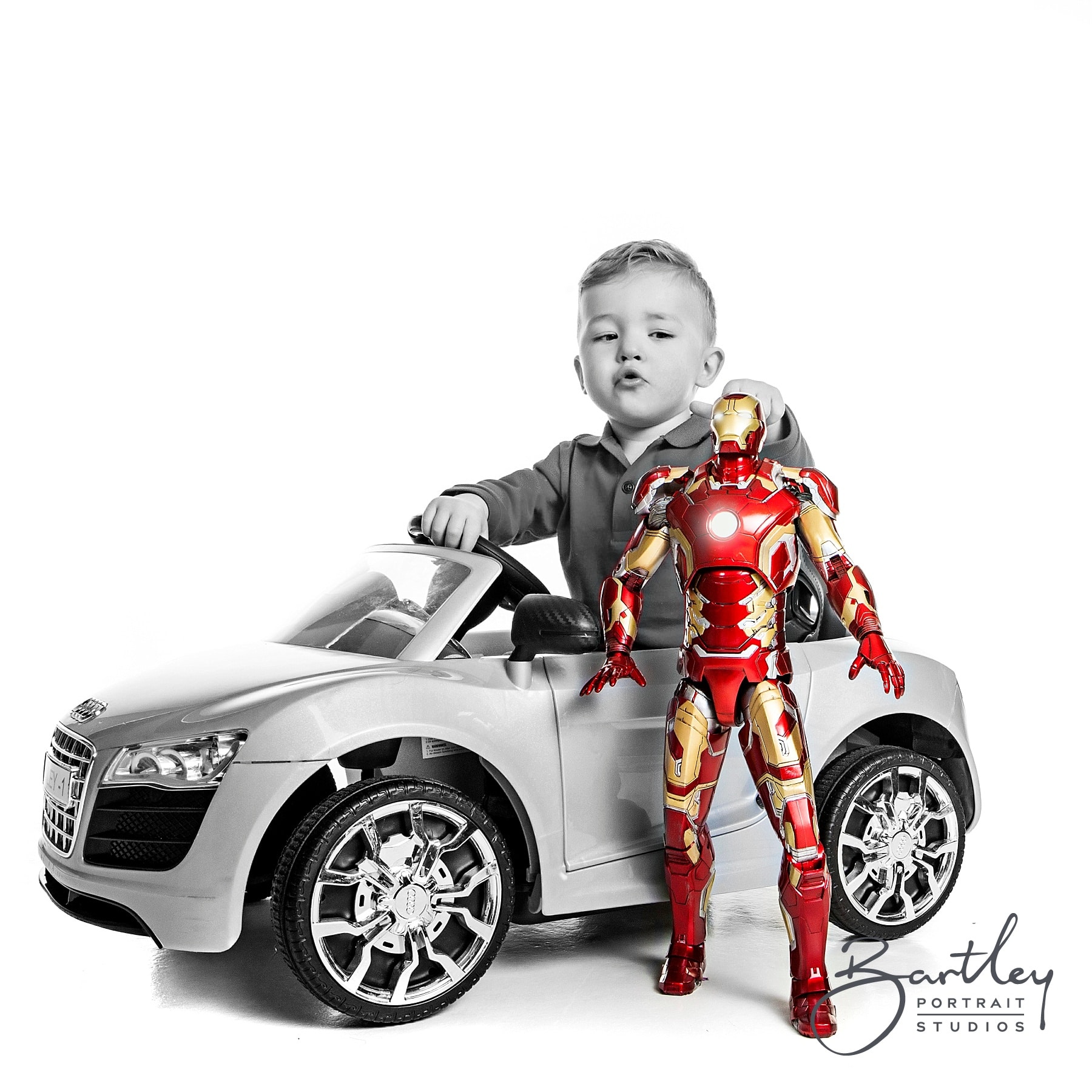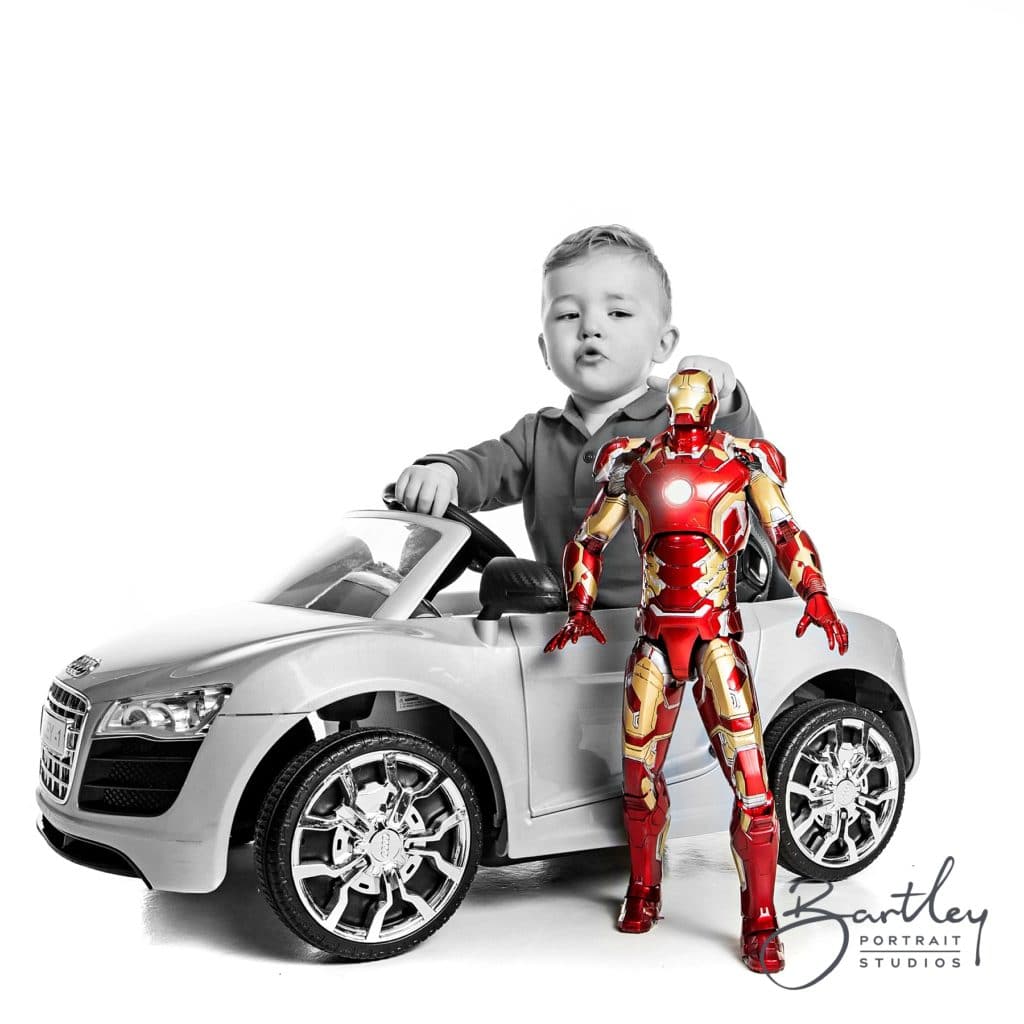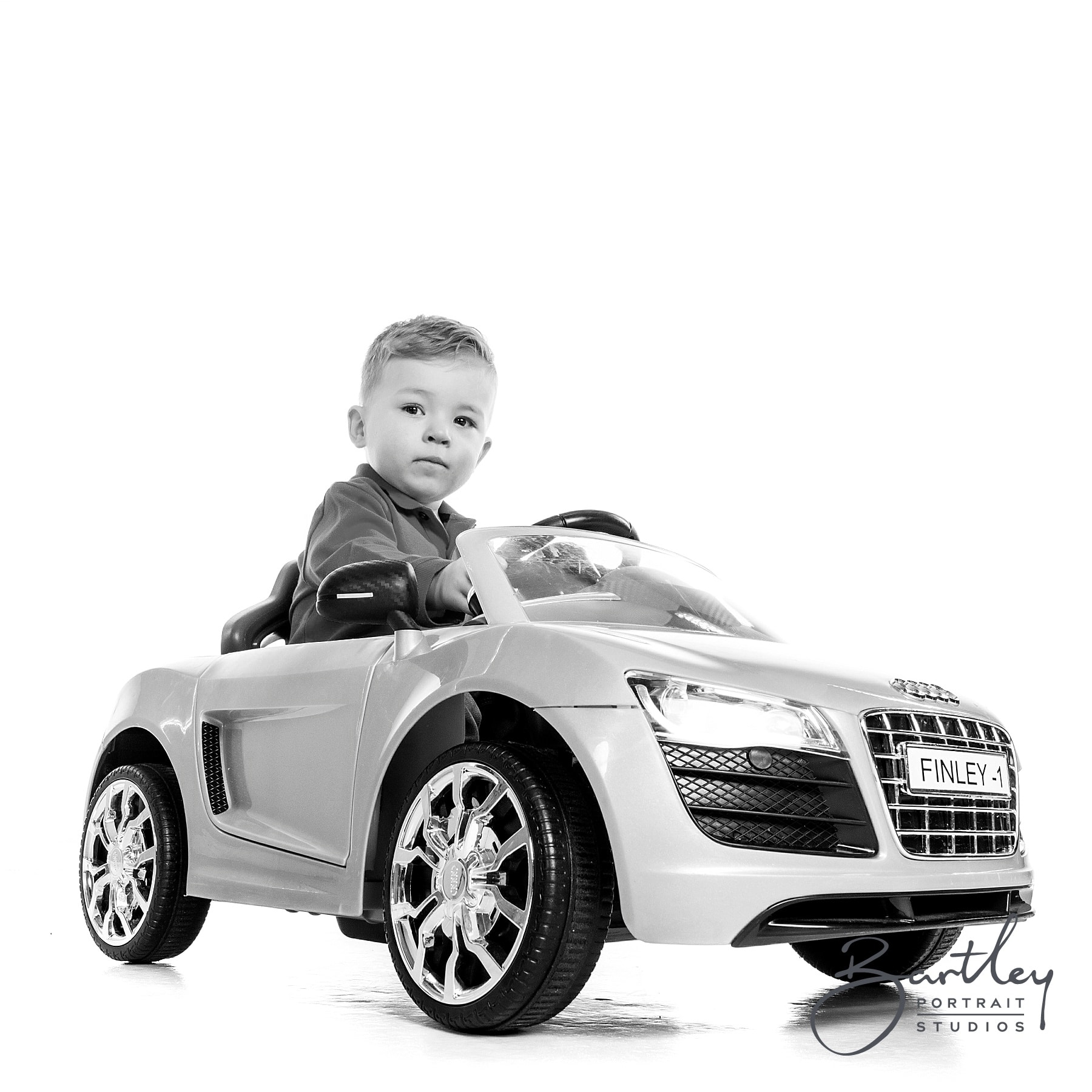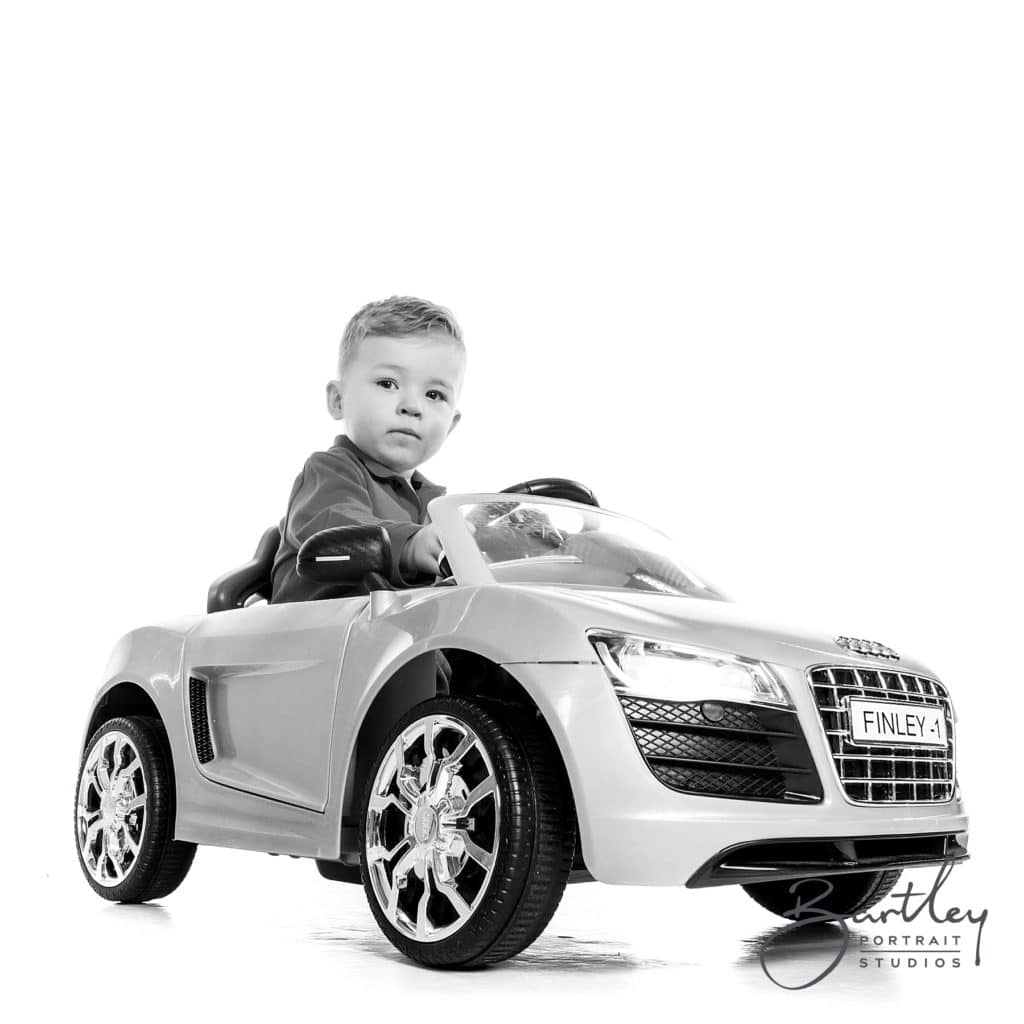 Tell us about your family and interests
We are the Eccleston's. Paul and I have been together for 12 years this year, married for 8 years and just over a year and a half ago Finley came into our lives. We love to go on holidays, spend time with family and friends and we love food! It's a big part of our family life, both Paul and I love to cook and Finley loves to watch 😊. We are huge England rugby supporters too and love to go watching the Six Nations. We can't wait until Finley is old enough to come with us to Twickenham.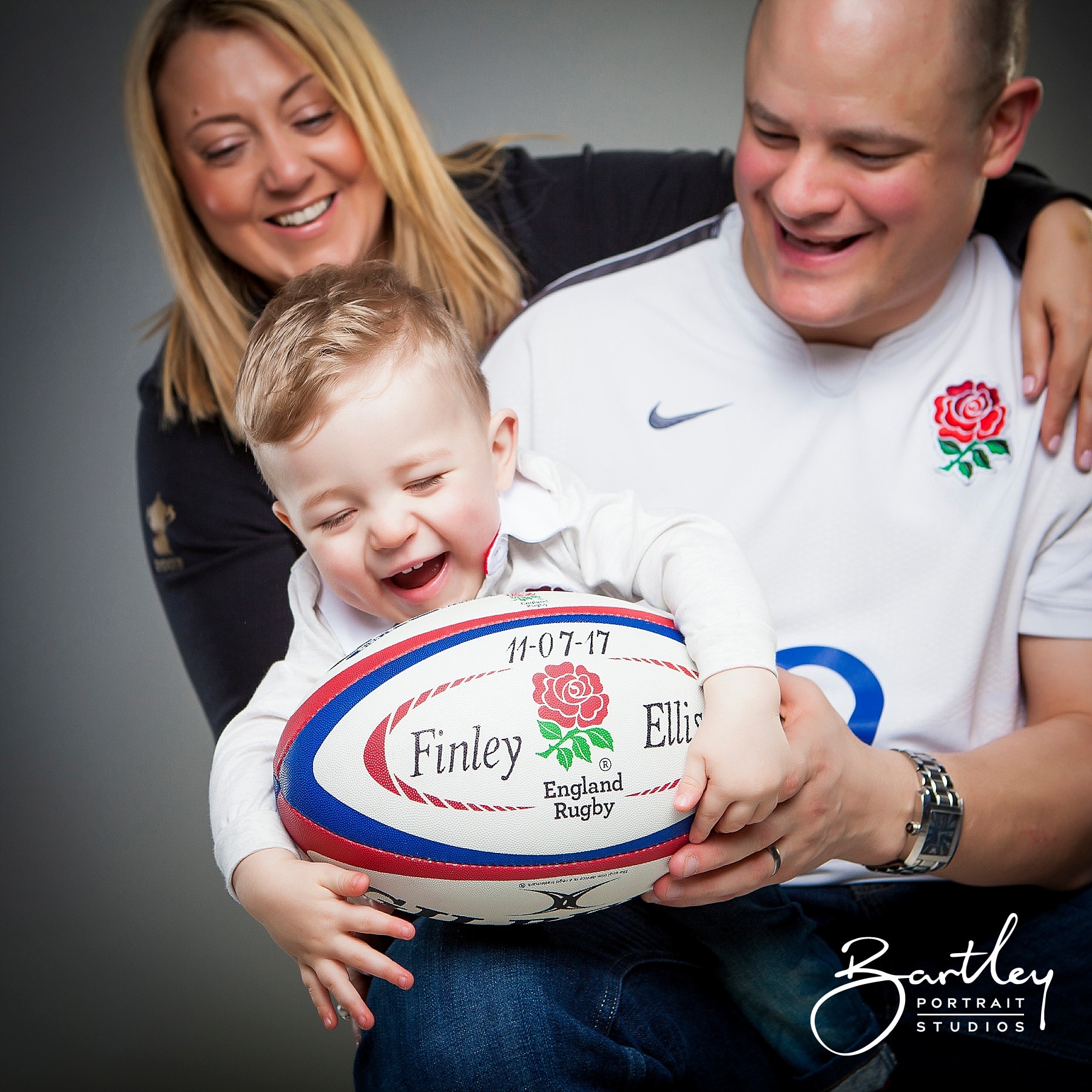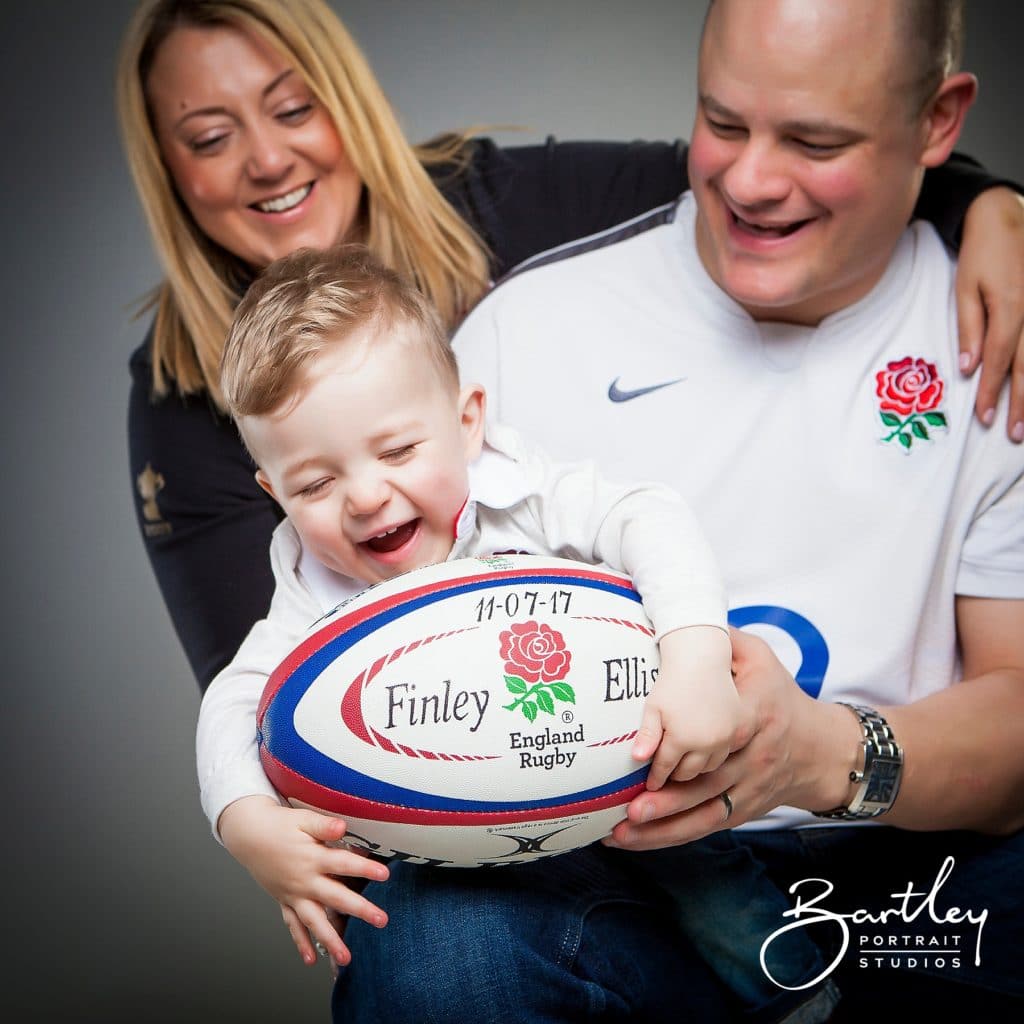 Had you ever done anything like this before?
We haven't done anything like this before. We had a new born photo shoot when Finley was born but nothing like this.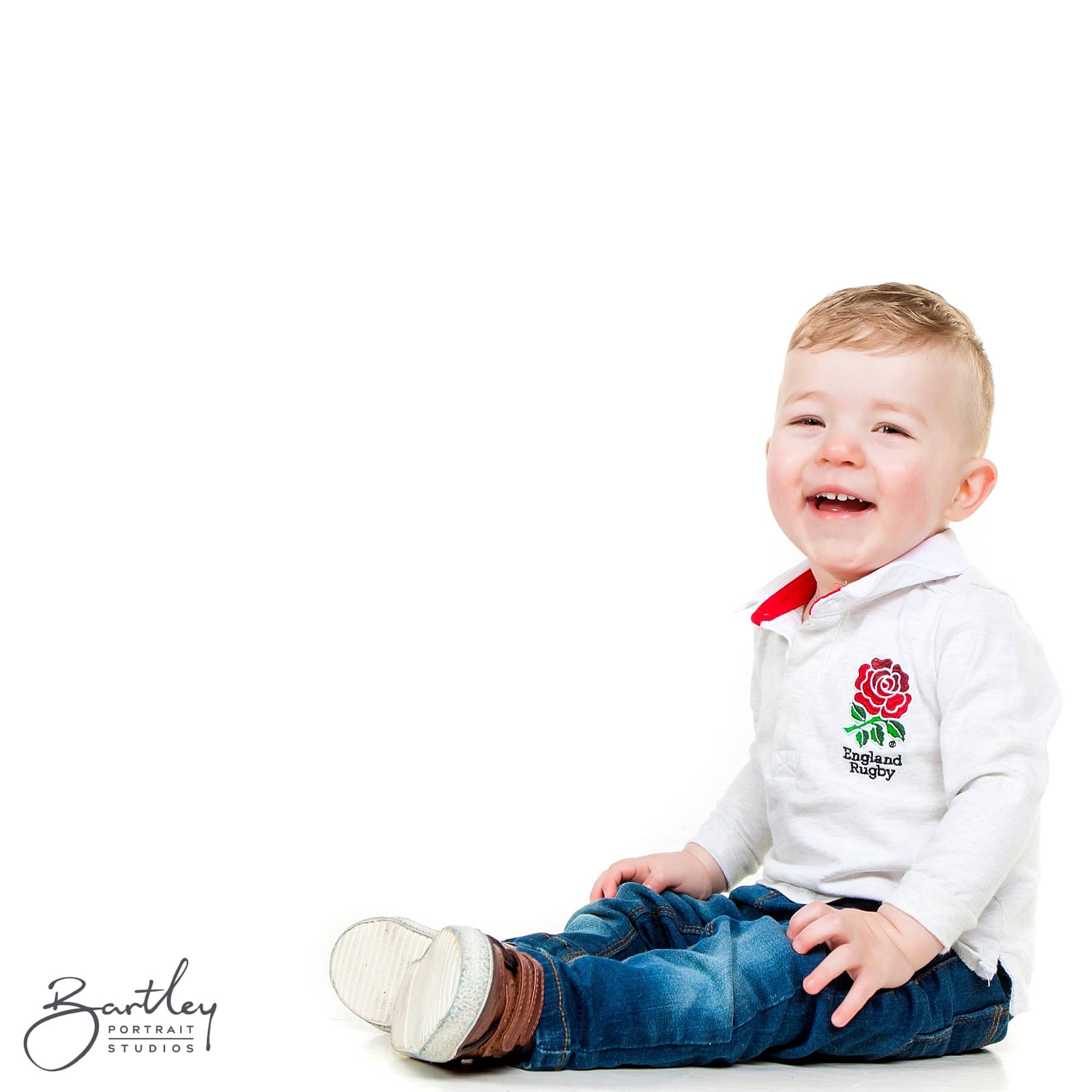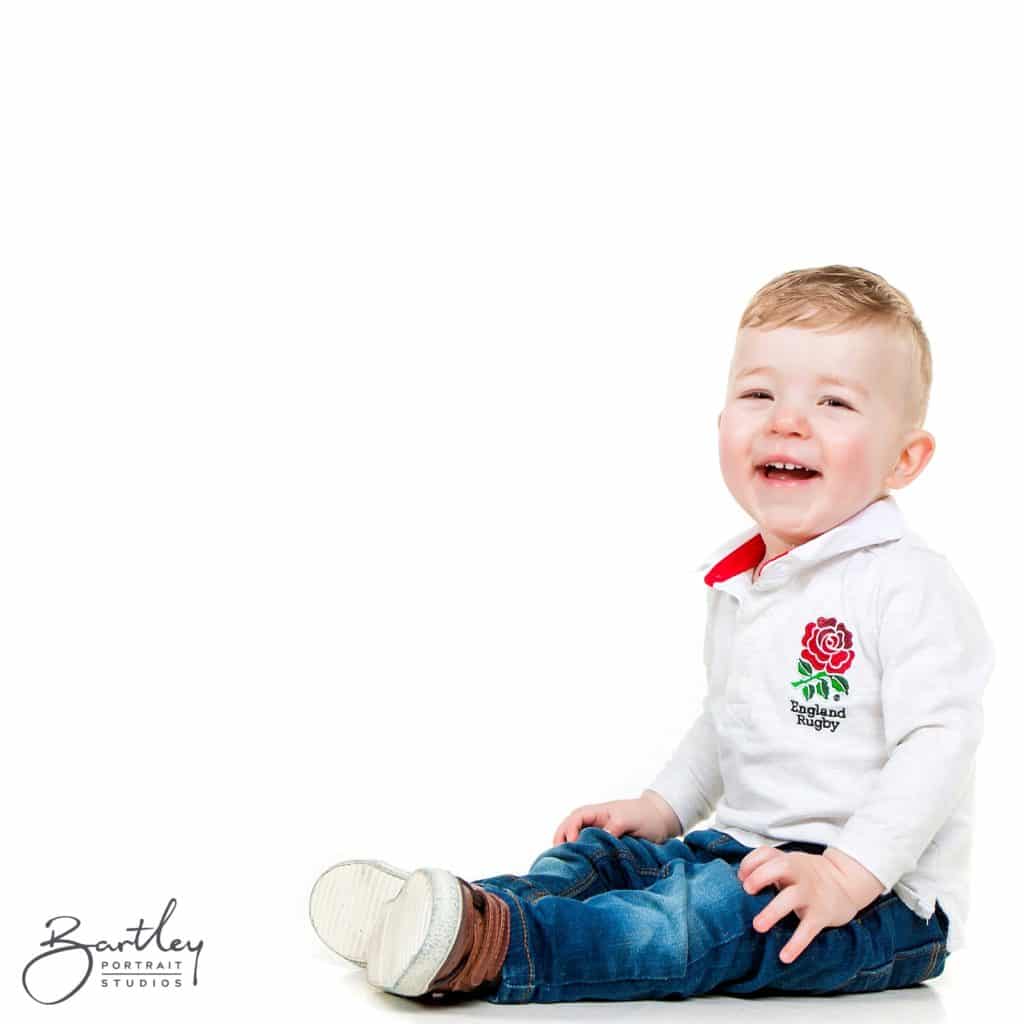 Why did you think that Bartley Studios would be right for you?
We looked at the gallery of Bartley Studios before booking and just fell in love what you guys capture. The shots are so natural and really personal just what we were after.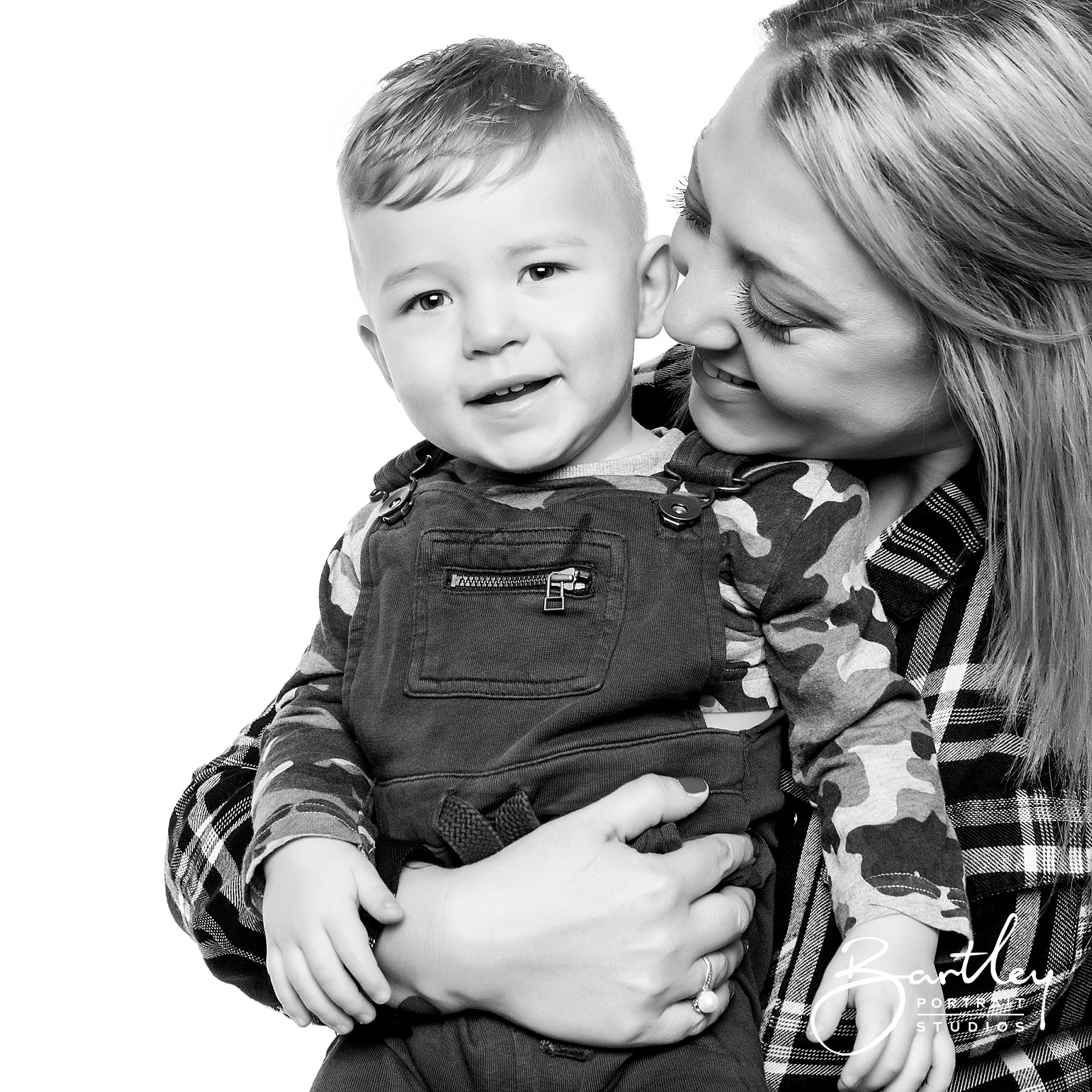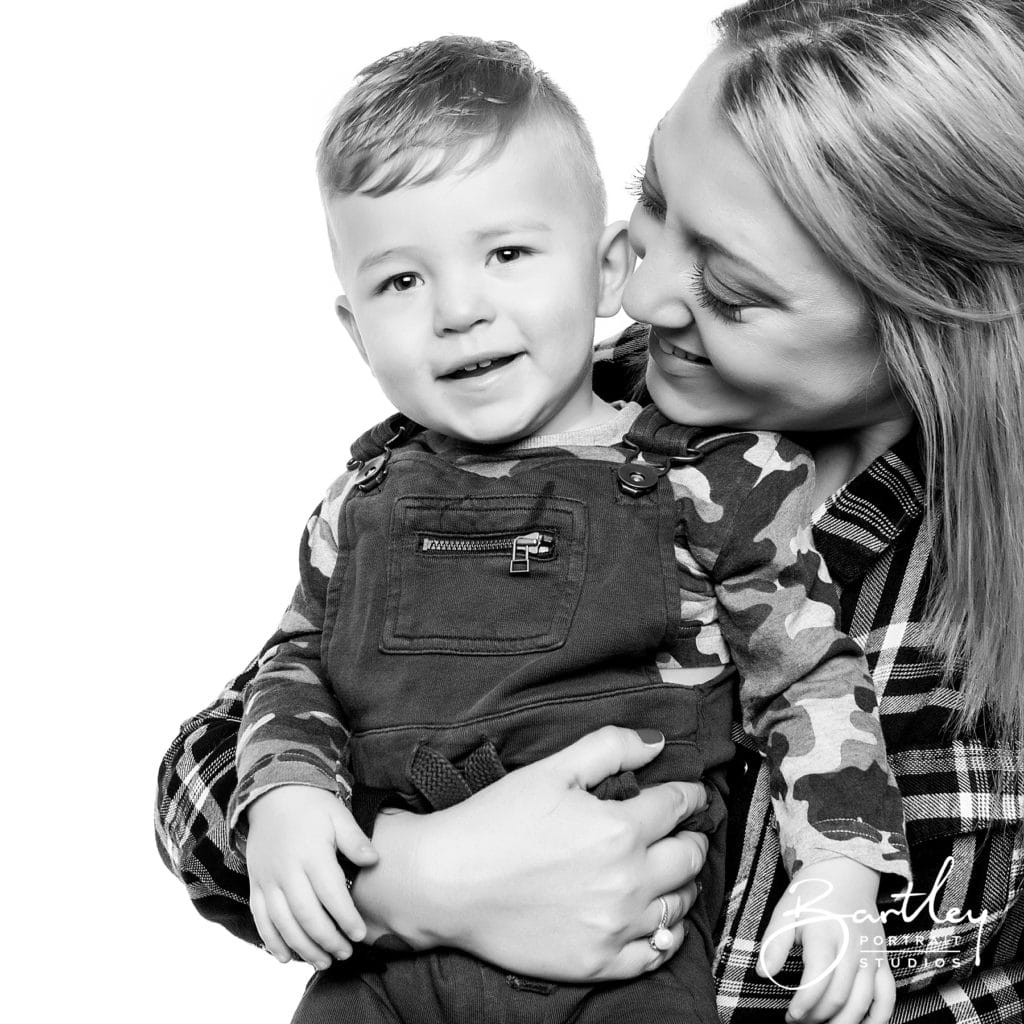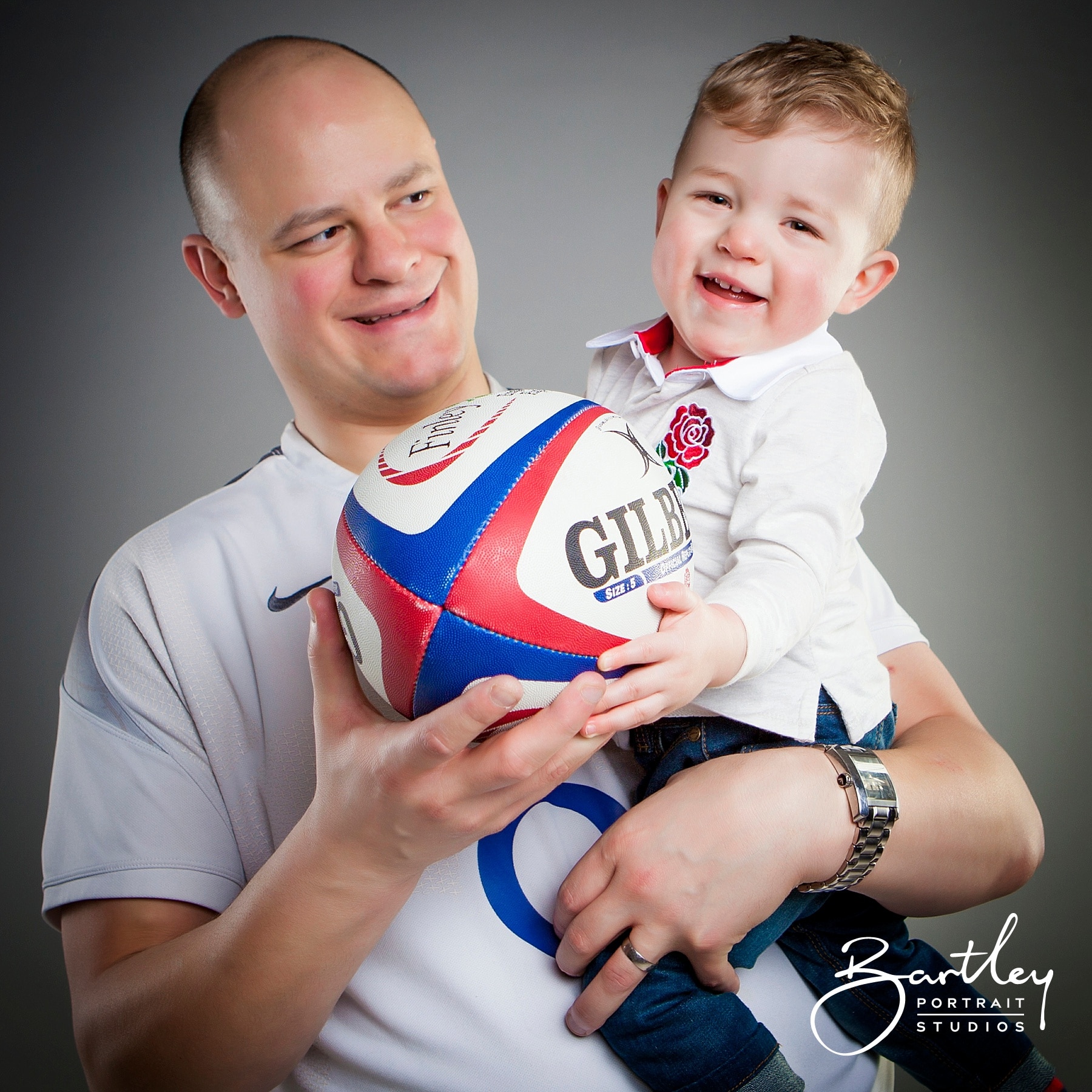 What props and personal items did you bring and why?
We brought a few things. We had Finley's Iron Man and Silver Audi. We brought our England rugby shirts and Finley's England rugby ball (which Paul hand stenciled Finley's name and DOB on just after he was born). We also brought a few of Finley's favourites like his building blocks and NinkyNonk.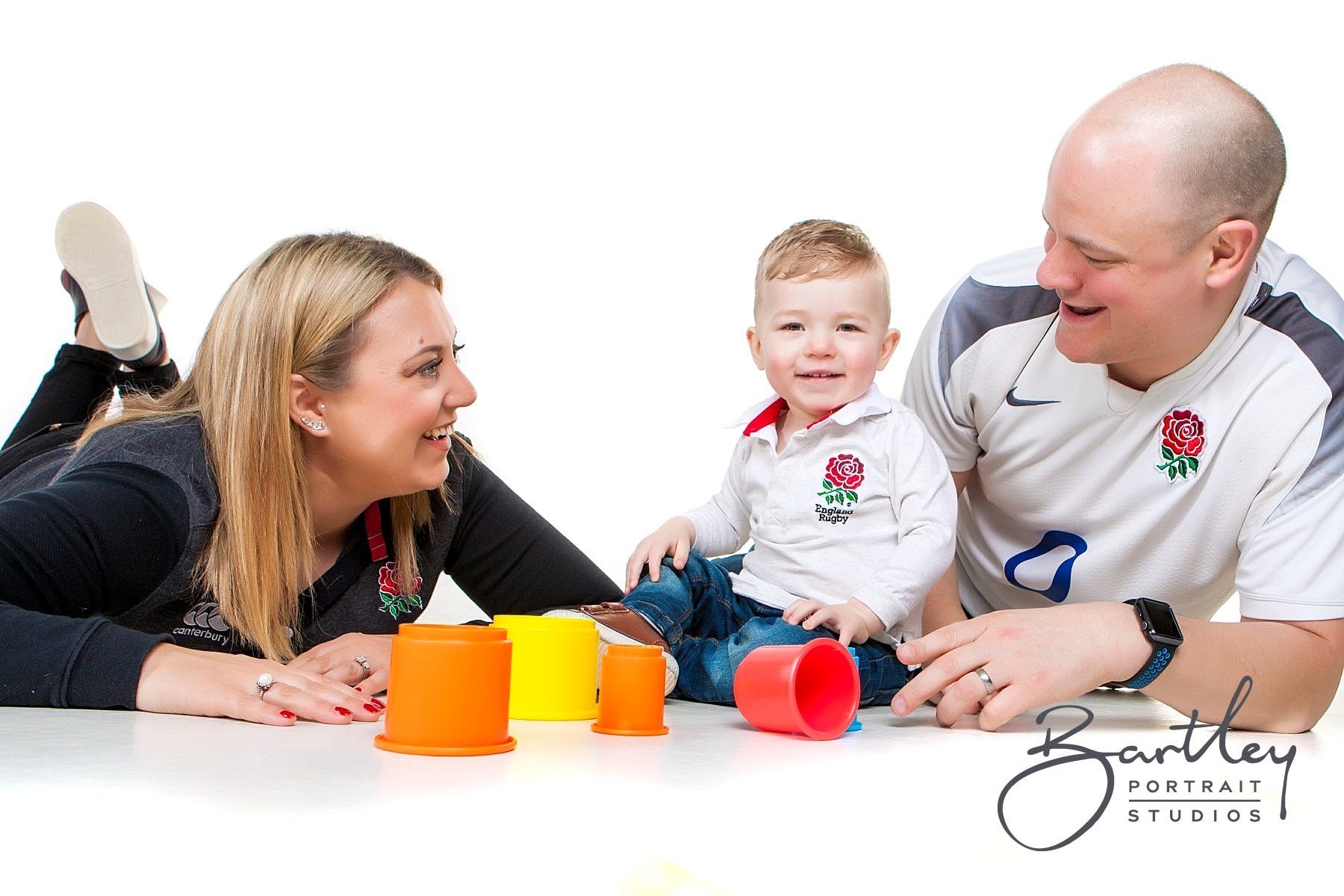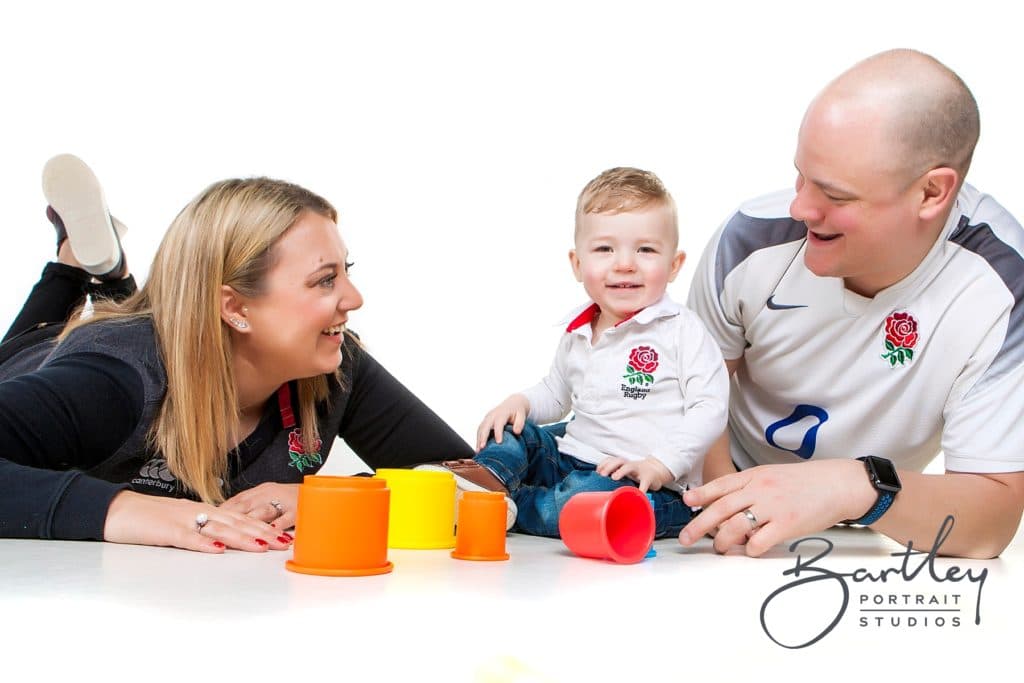 How did your photographer use your items to suit a style?
Our photographer Chris was just amazing. He was so patient – as with most toddlers Finley wasn't the easiest of clients haha. Chris knew exactly what we wanted to achieve from the photos with Iron Man and the England rugby ball and did everything in his power to capture it.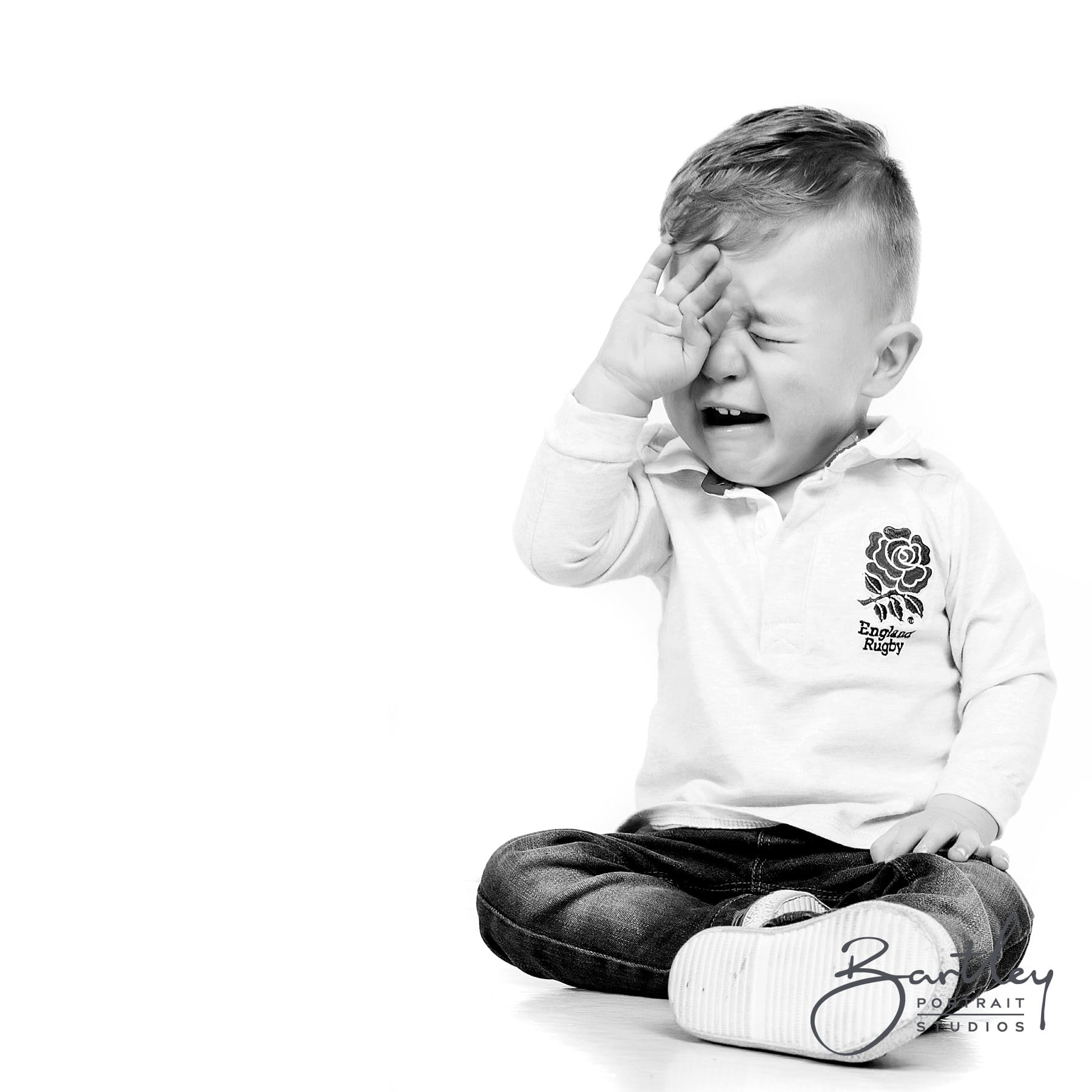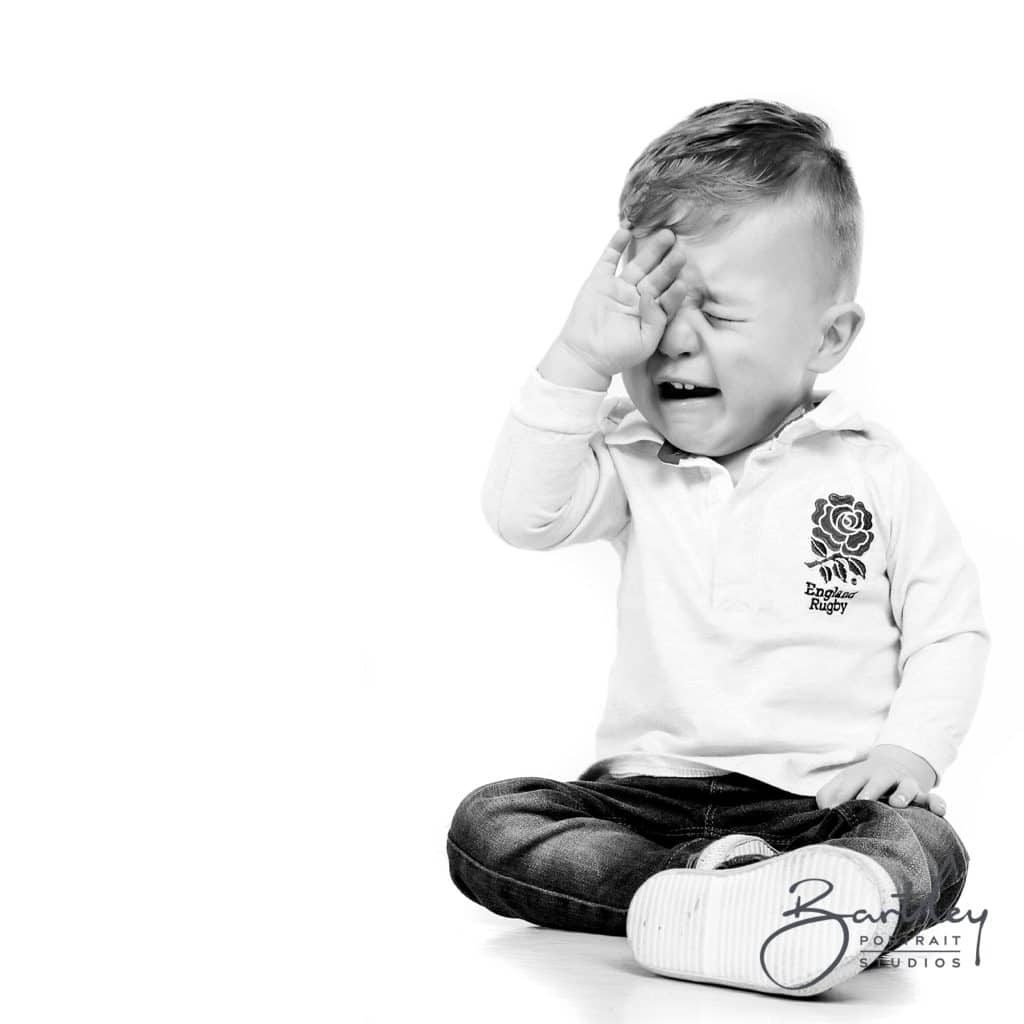 Were you worried about any parts of the session beforehand and if so what?
We were just worried about how Finley would take to the photo shoot, after about half an hour Finley really wasn't feeling it haha so Chris offered us another date to finish the session off. There was no pressure to get it all done in one shoot. Chris was confident he had some really good shots but wanted us to be 100% happy and comfortable so saw us again a week later.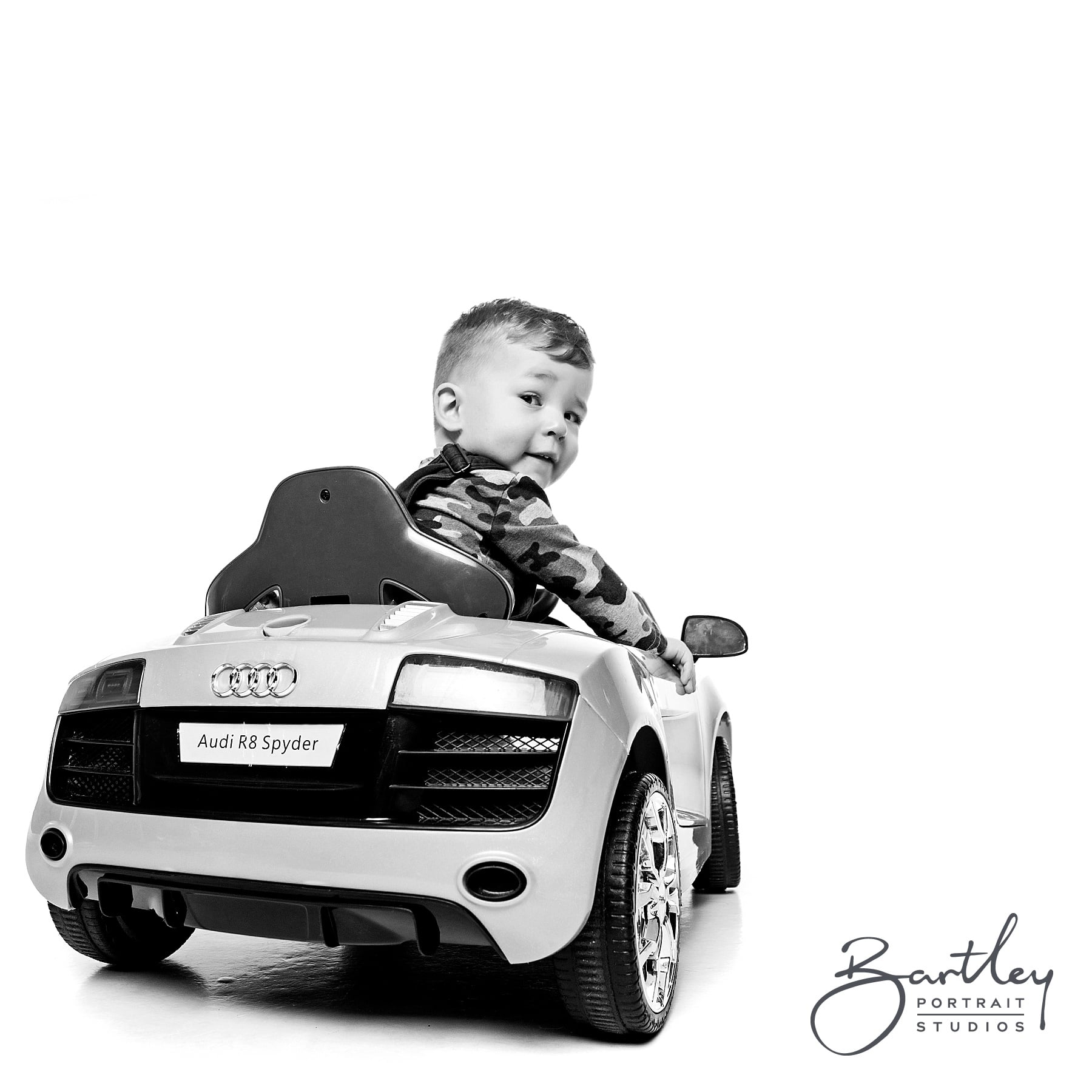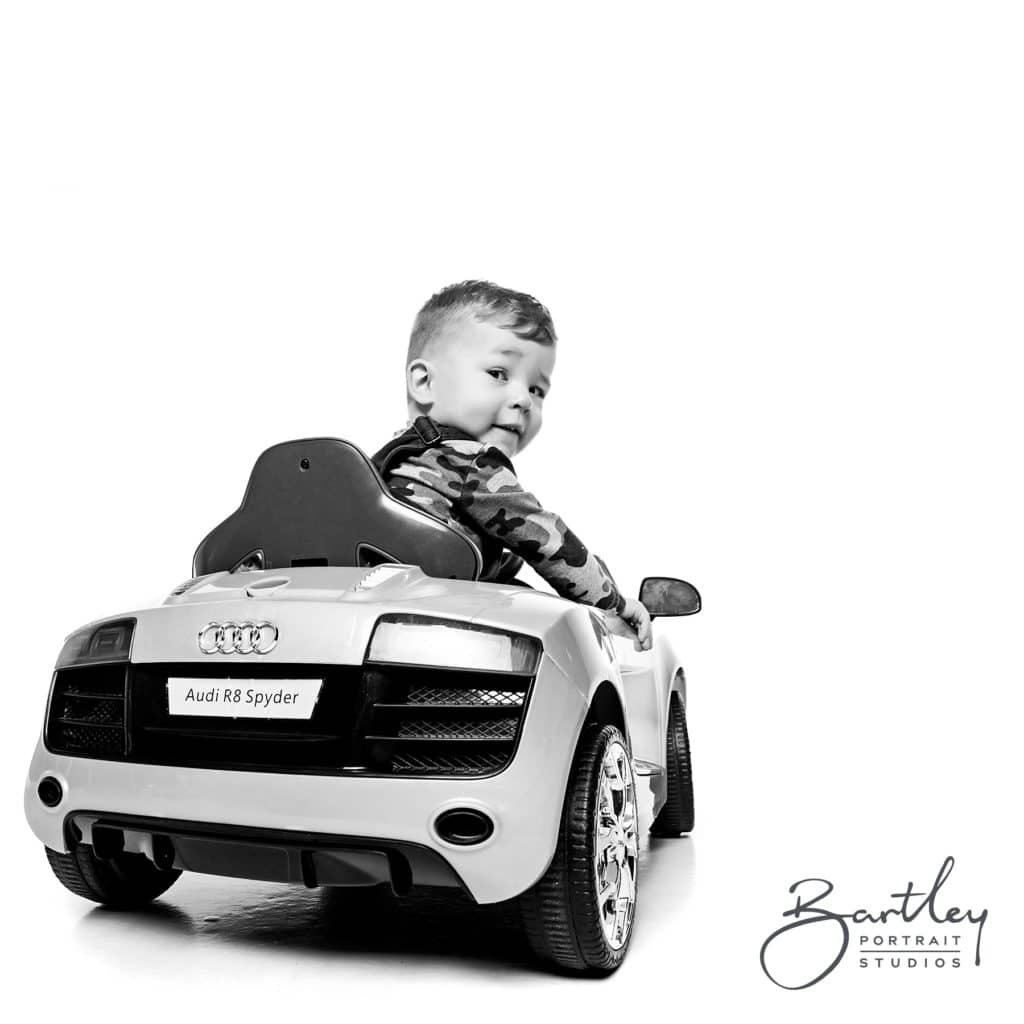 Tell us about the favourite parts of your experience and why you enjoyed them
We loved it all to be honest. The photo shoot was really fun and the viewing of the photos was just awesome. Brought a tear to our eyes! The way the photos were presented to us was really special.


What advice do you have for other clients coming for a shoot with us?
Our advice would be, if you have a toddler make sure you bring plenty of toys for distraction 😊. We had really thought about what style of photos we wanted before we arrived so would definitely recommend having an idea of style so the photographer can capture everything you are after.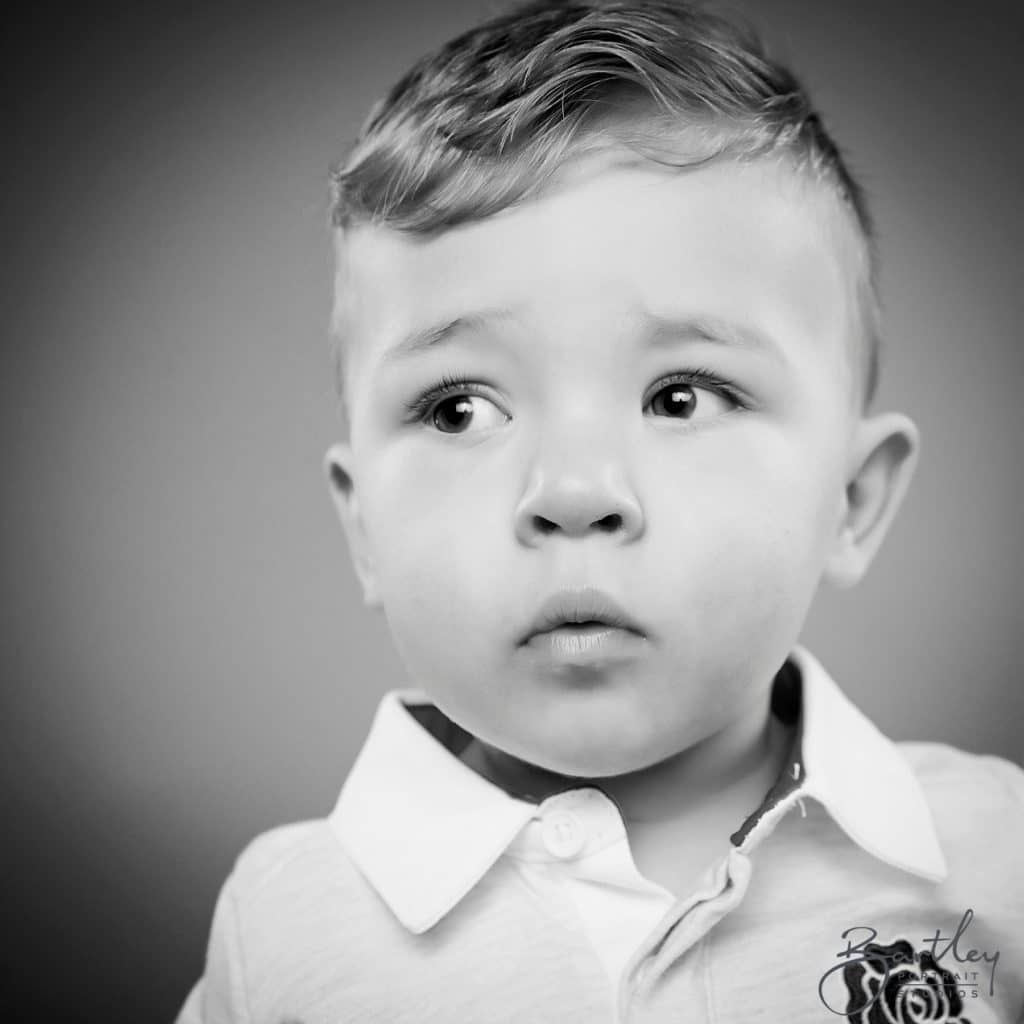 What was your favourite image overall?
Oh this is a tough one…it's too difficult to narrow it down to just 1. Finley stood up with his rugby ball, the close up of all 3 of us, Paul and Finley on the chair, the close up of Finley in his rugby shirt…just too many to mention lol. 😊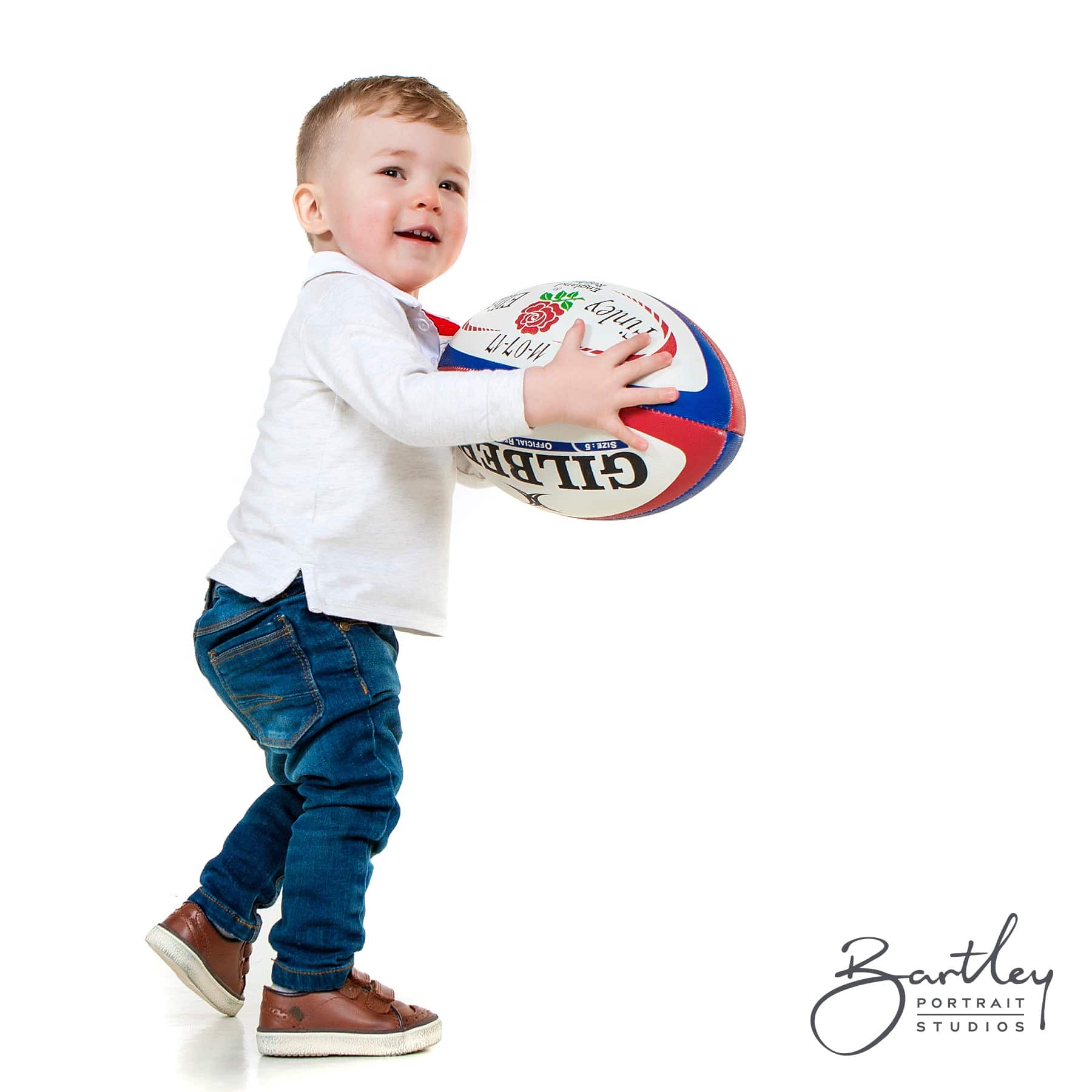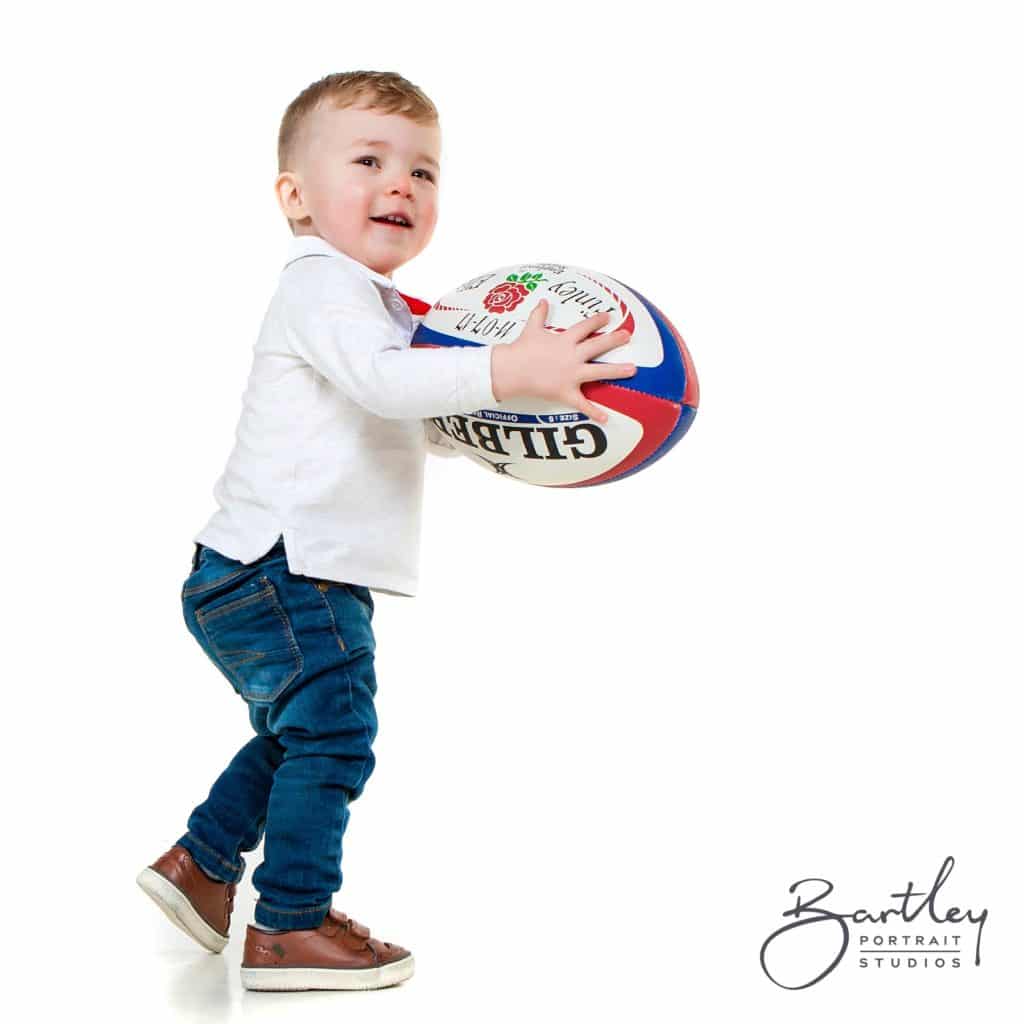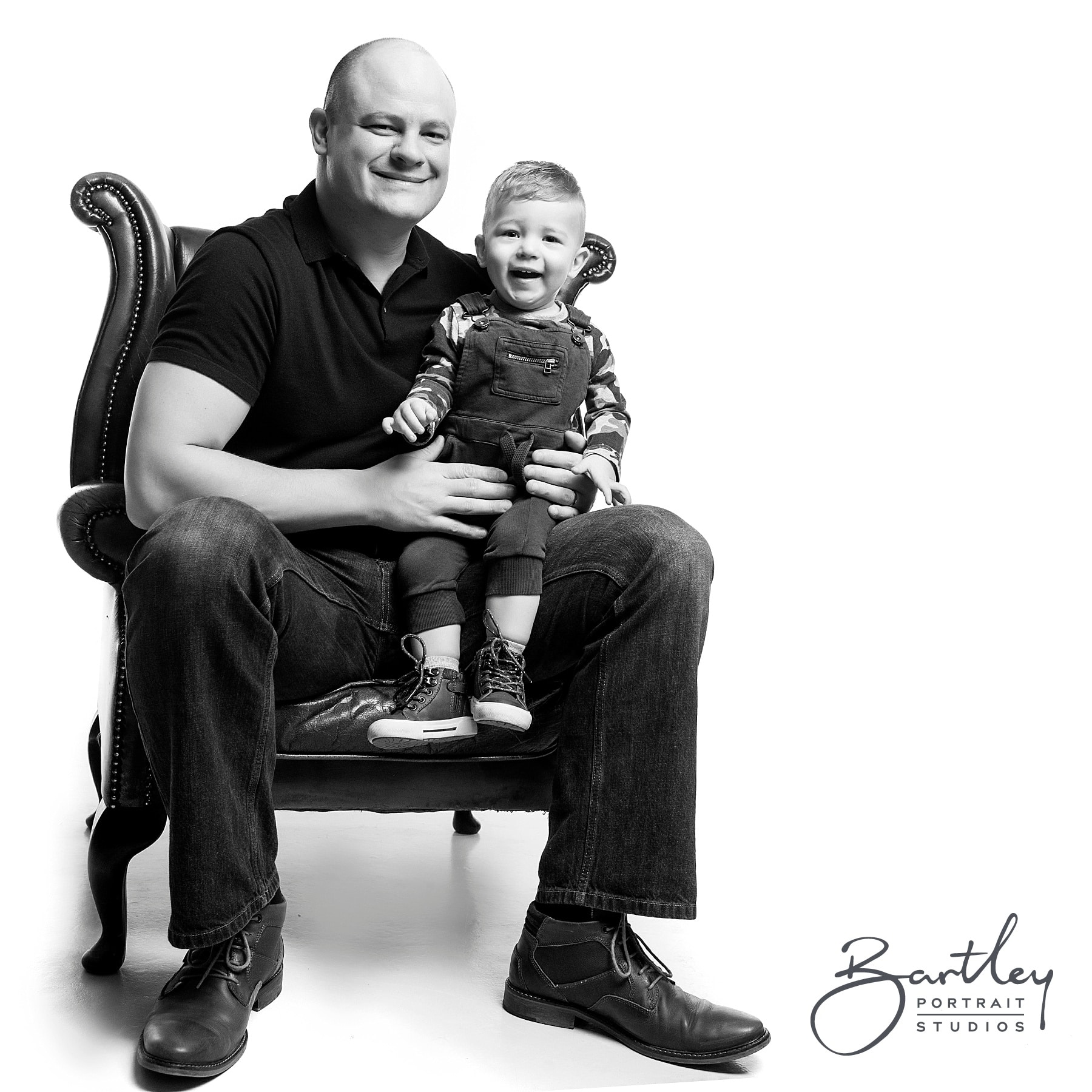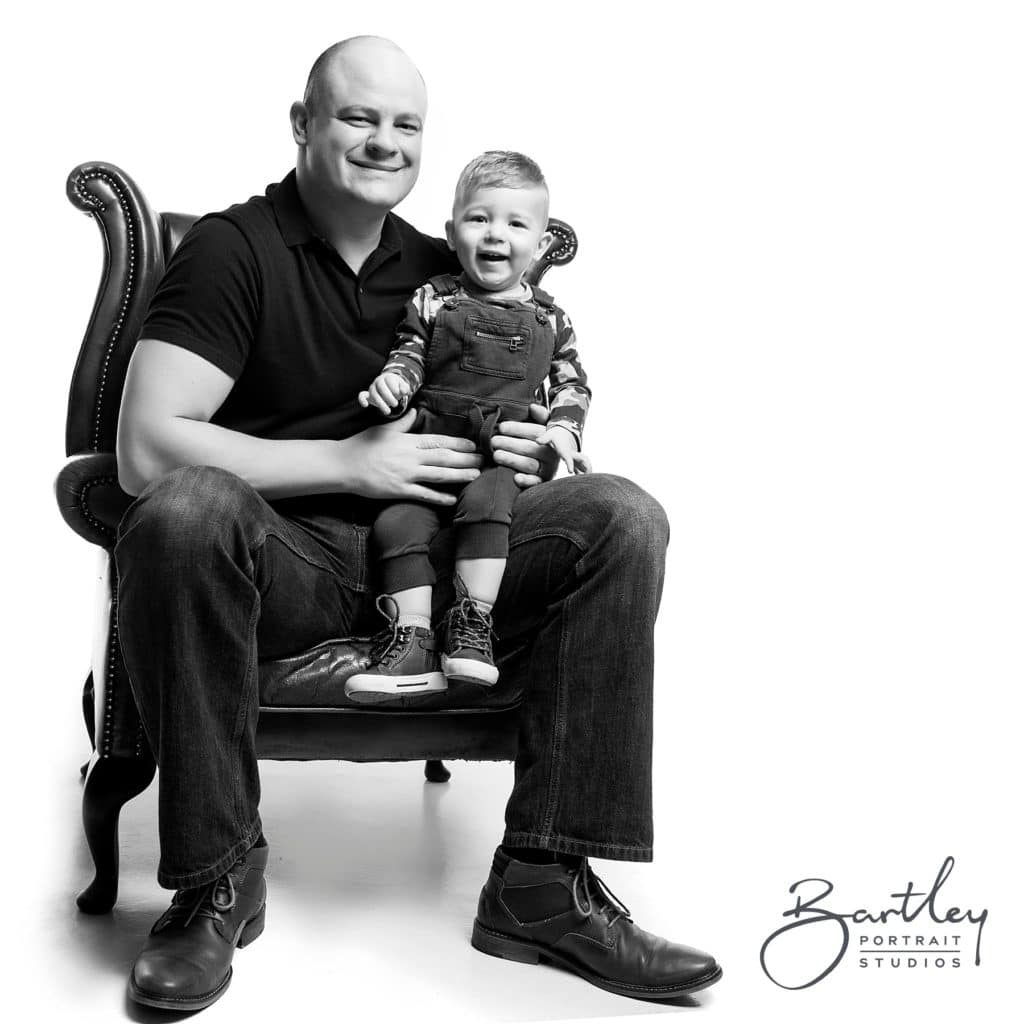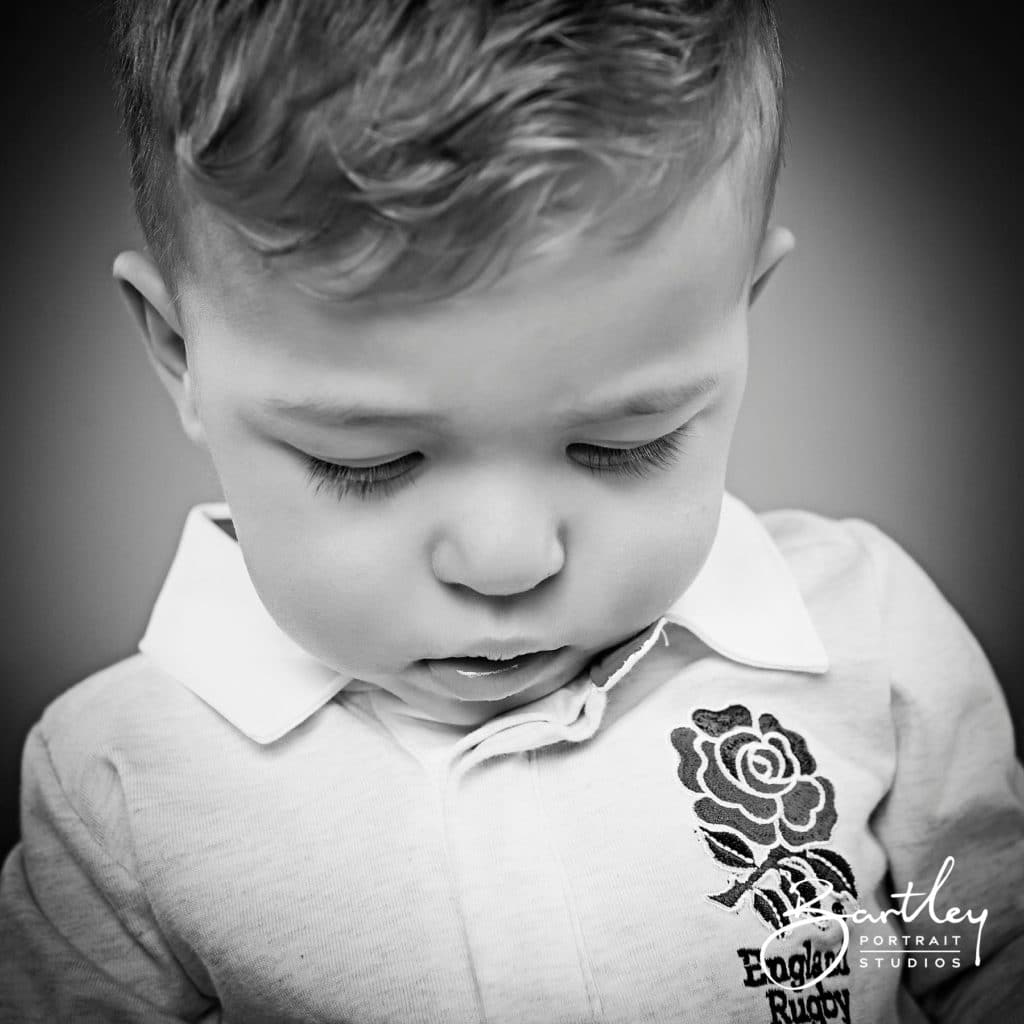 Are there any other comments that you would like to add?
We are just so happy with our photographs and portraits. We honestly cannot recommend you guys enough. Thank you x


And here are some of the final products proudly displayed in their home… Don't they look stunning!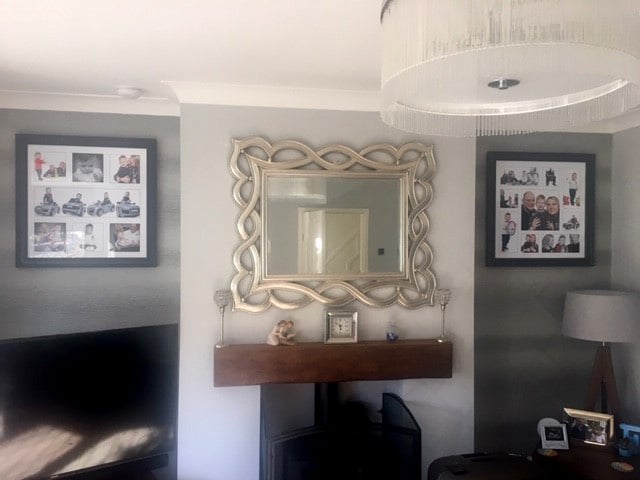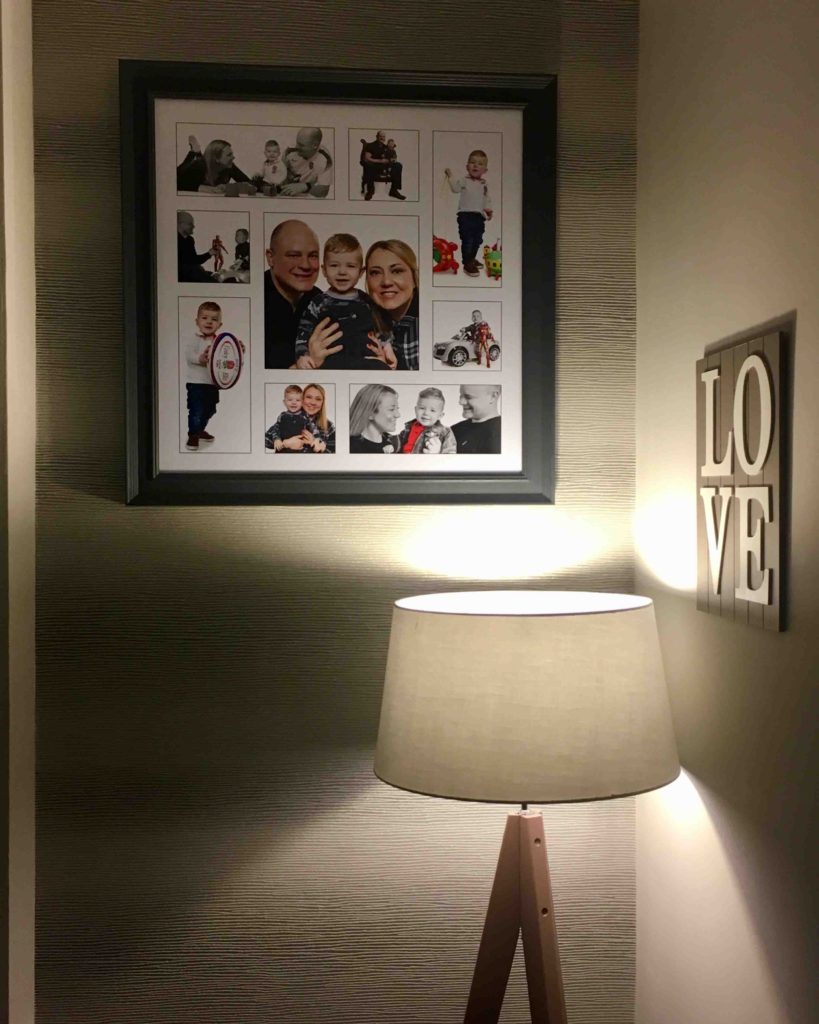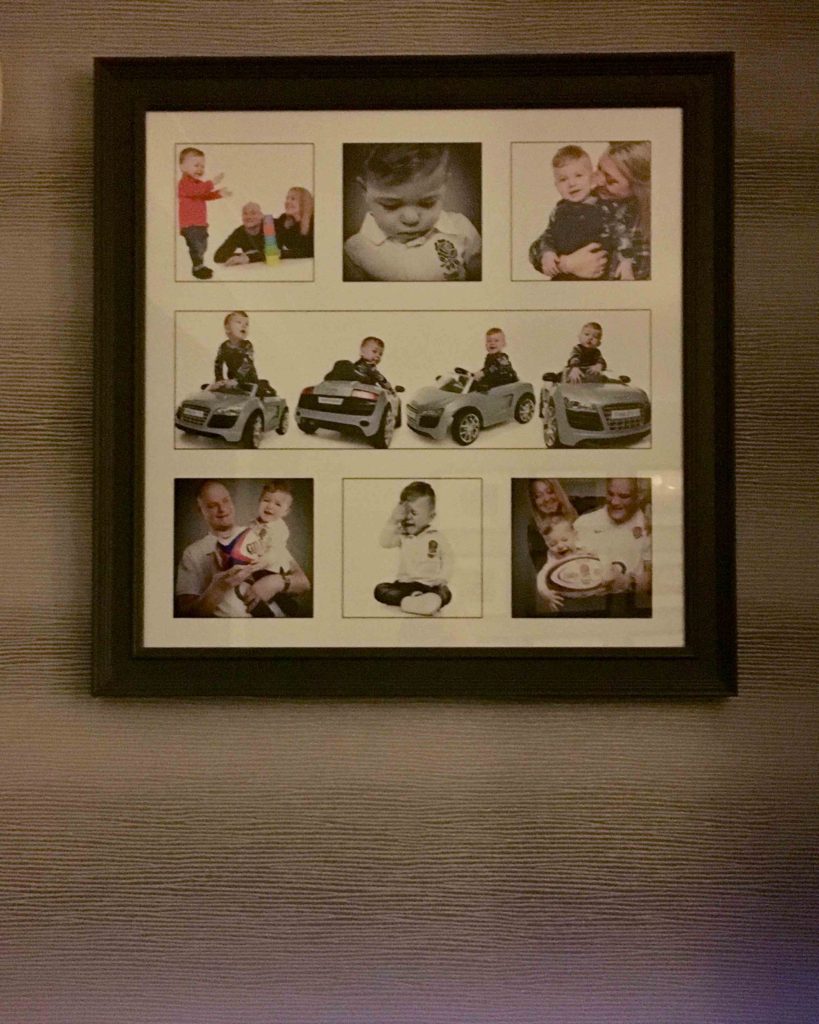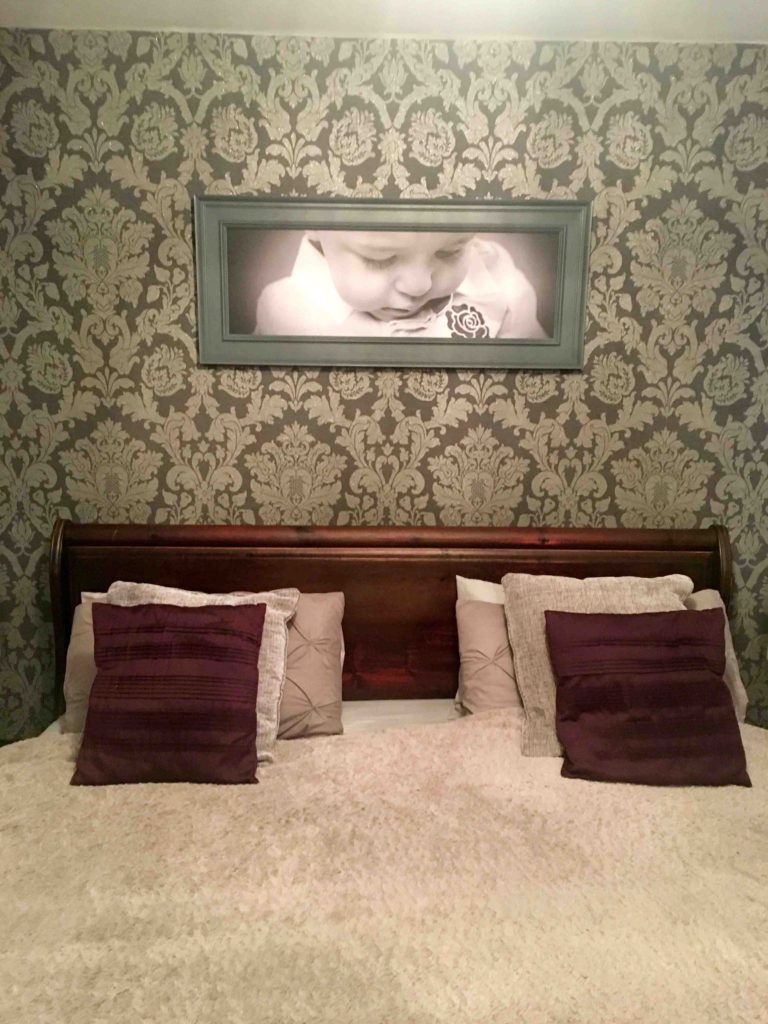 If you are interested in coming along for a photoshoot yourselves, then please take a look at the following pages…