What were you looking to achieve from your shoot with us?
We wanted to achieve family shots, fun, loving and relaxed images. I love taking pictures of my family (I don't like being in them) but memories are all we have and pictures capture those memories.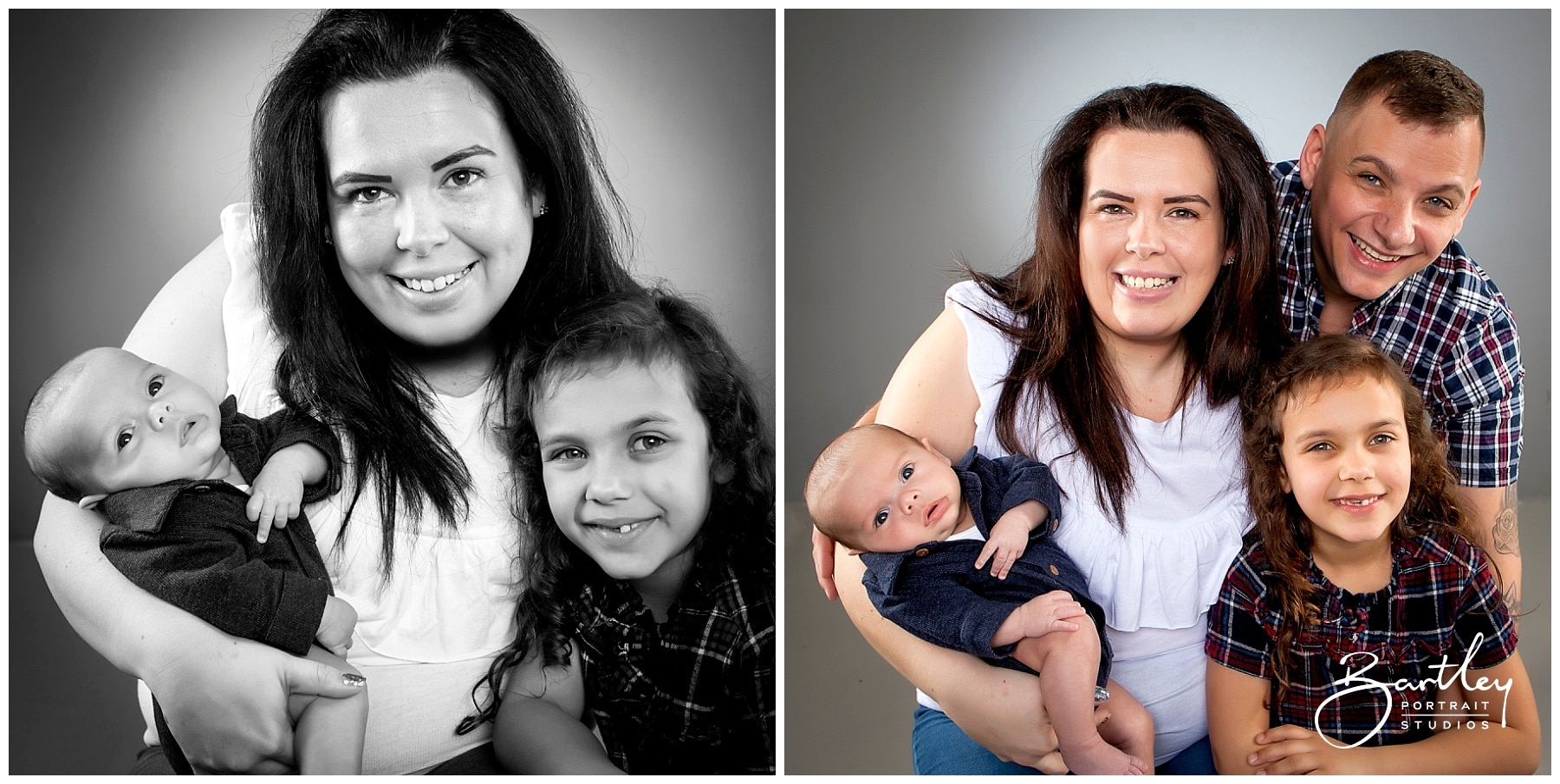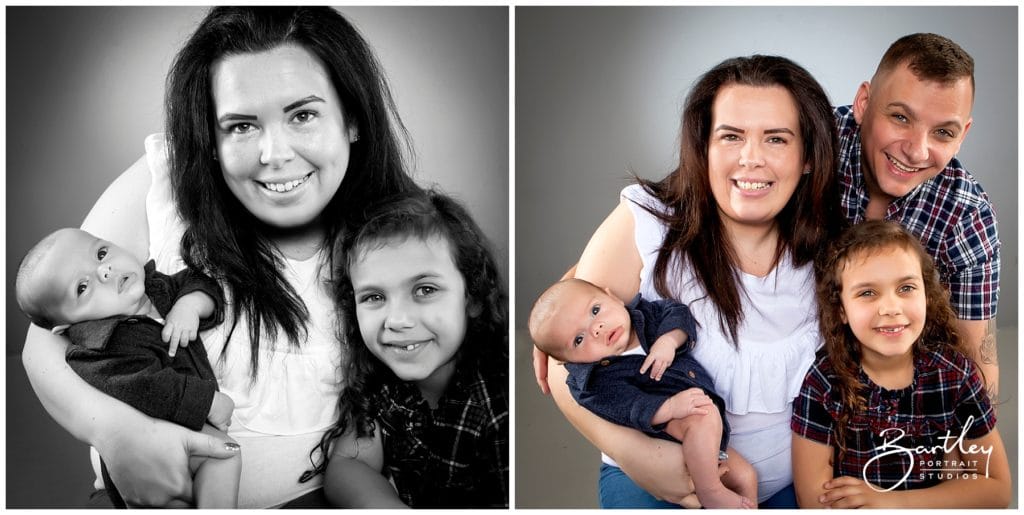 Tell us about your family
Maria I'm 28, my hubby Chris 39 our little diva daughter and daddy's girl Ellie-Mae 6, and our beautiful miracle baby boy Harley 12 weeks (we tried for 4 years to have him) and Bailey our 2 year old Jack Russel cross Shitzu, we love spending time together, Ellie-Mae and her Dad love singing.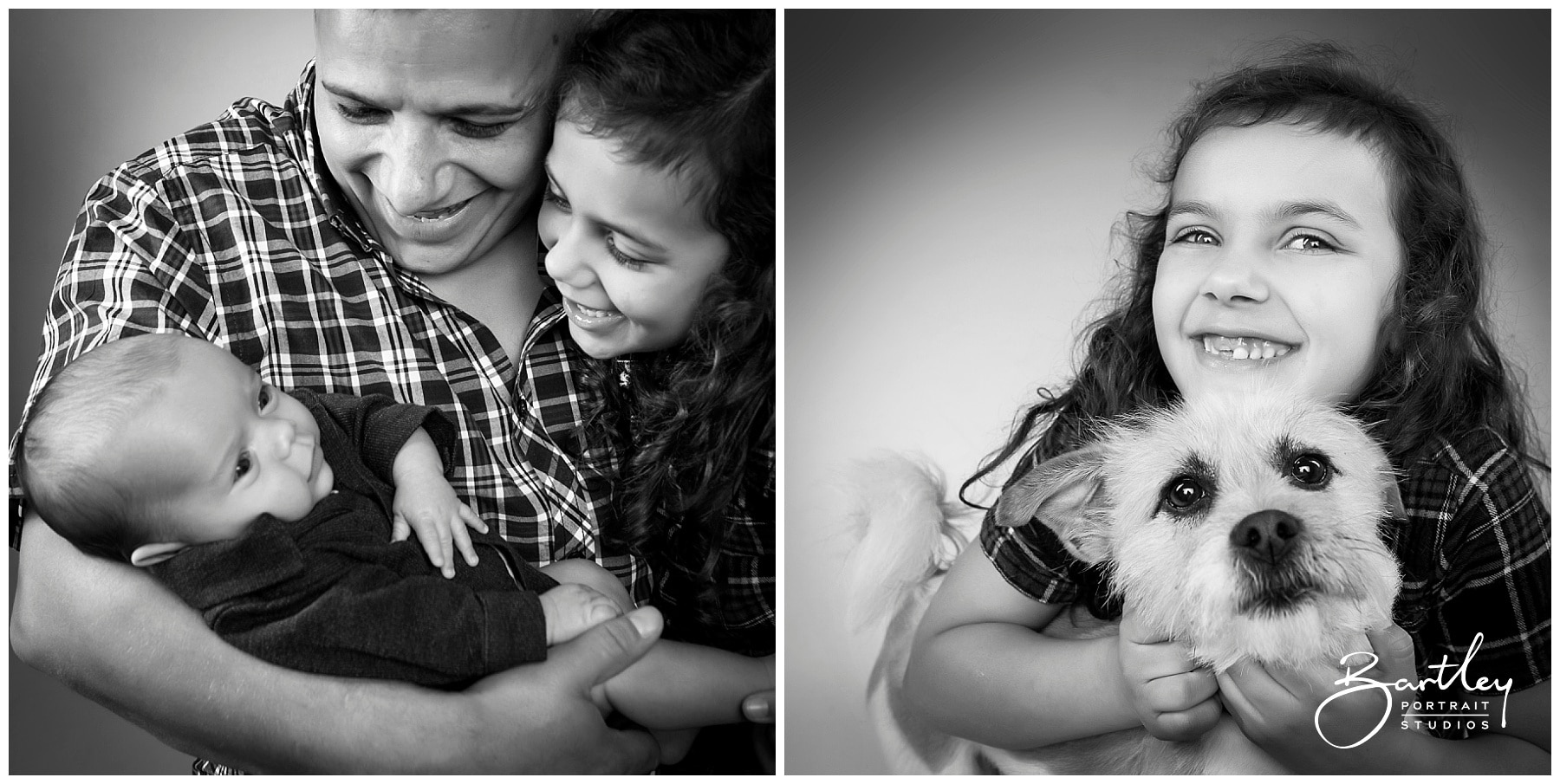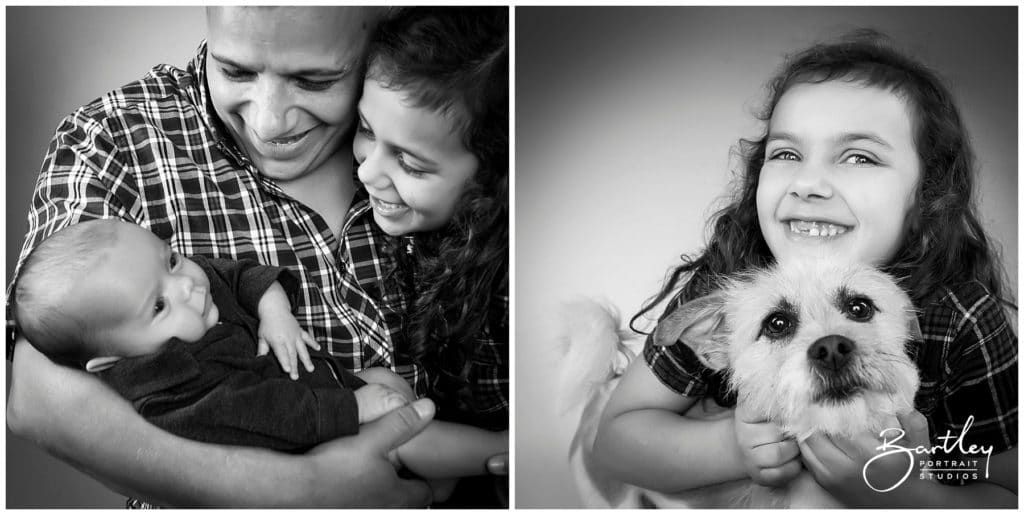 Had you ever done anything like this before?
Nope we had pictures taken on holiday a few years ago but nothing like this.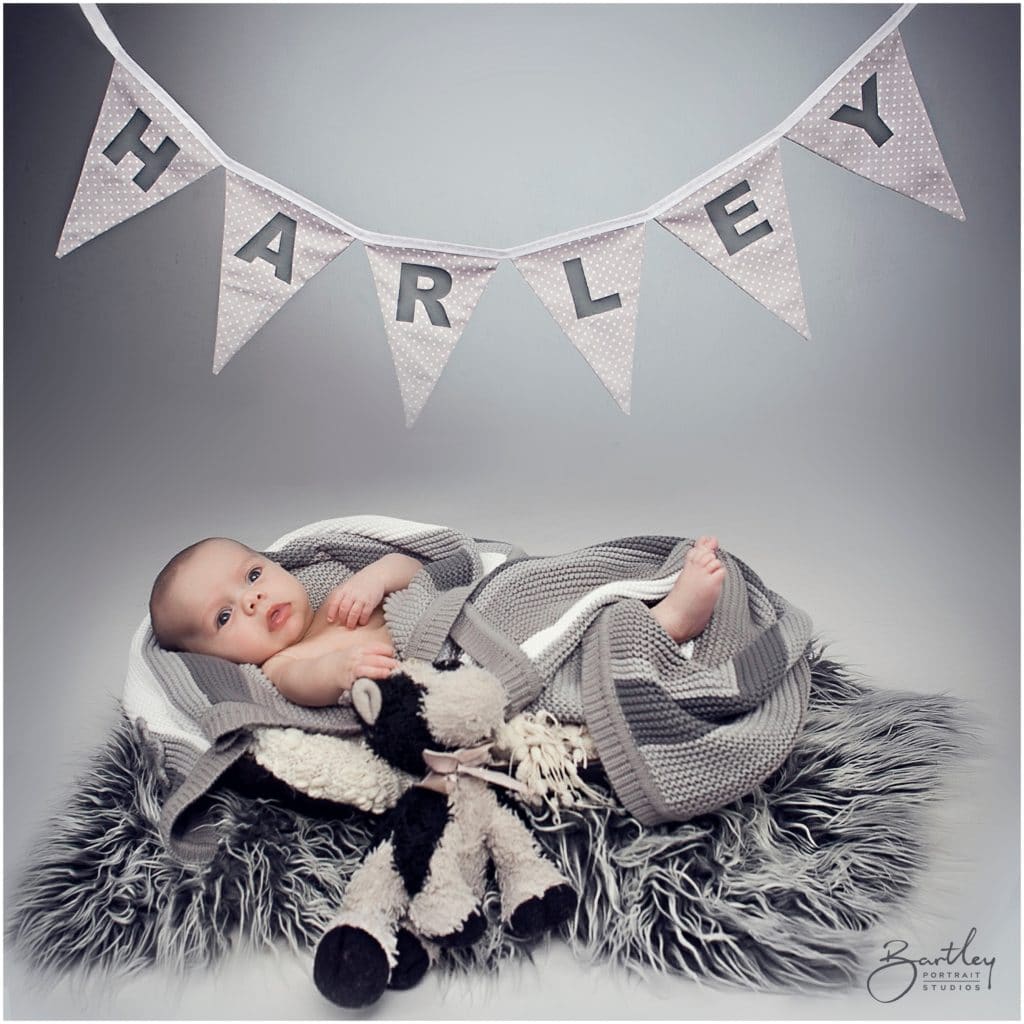 Why did you think that Bartley Studios would be right for you?
The website and images looked lovely and relaxed and almost welcoming.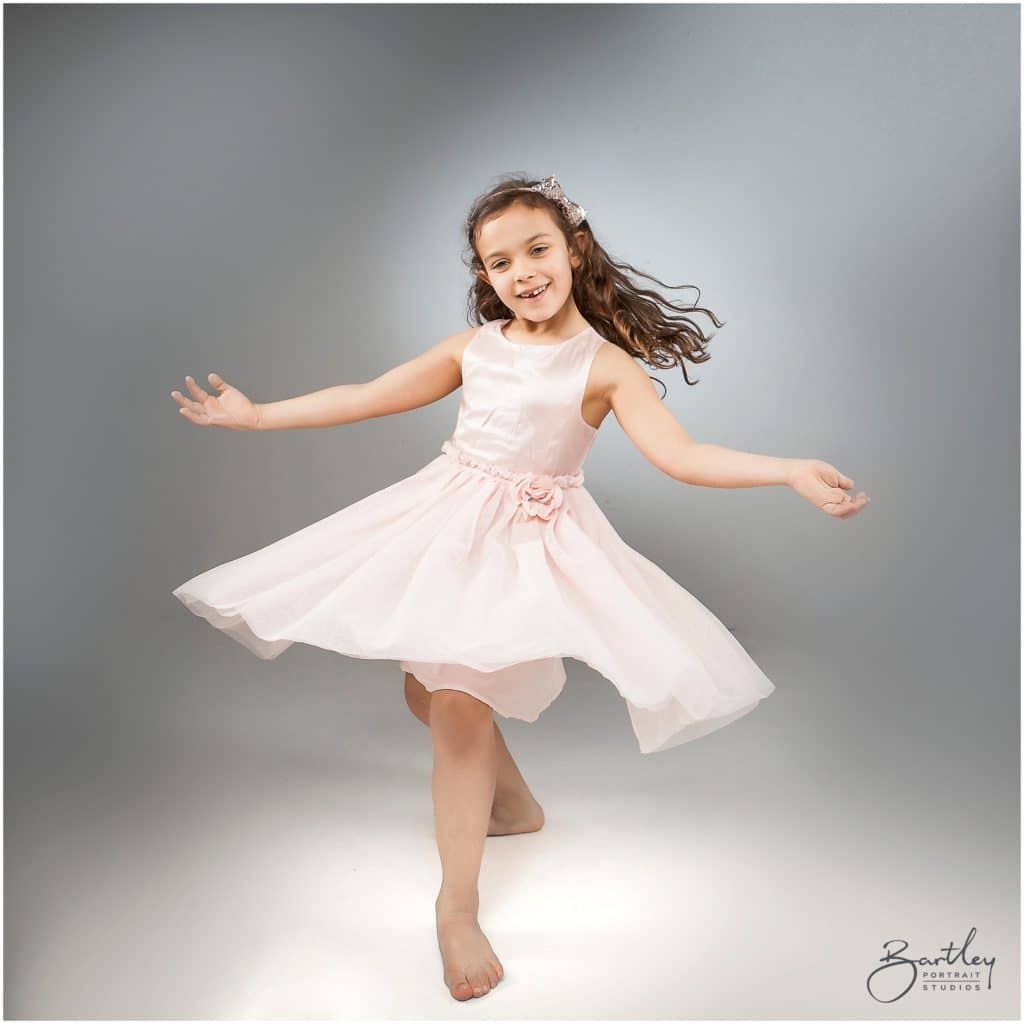 What props did you bring and why?
Blankets, our daughters favourite teddy (her late Great Grandad gave it to her) she brings it everywhere, Harley's personalised bunting.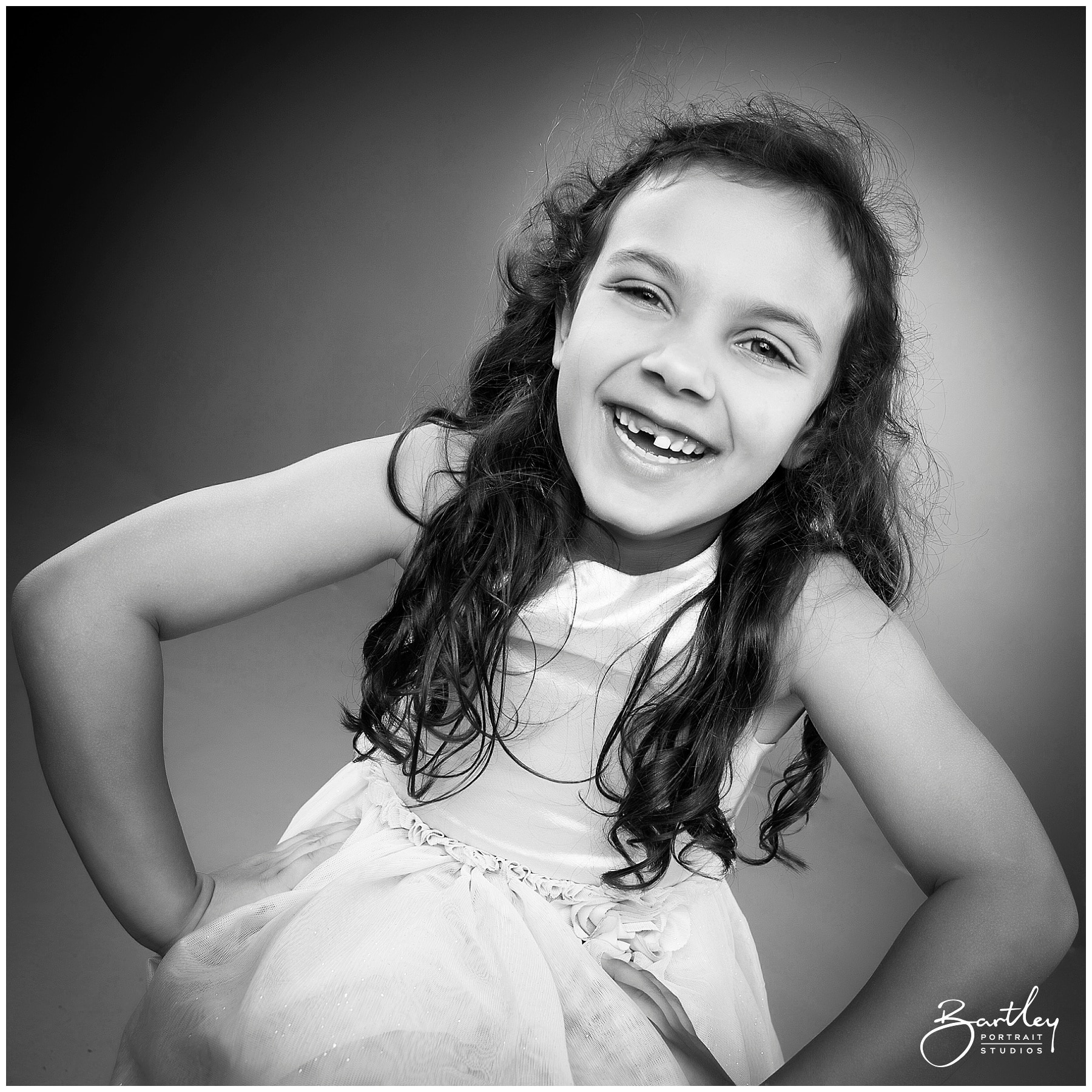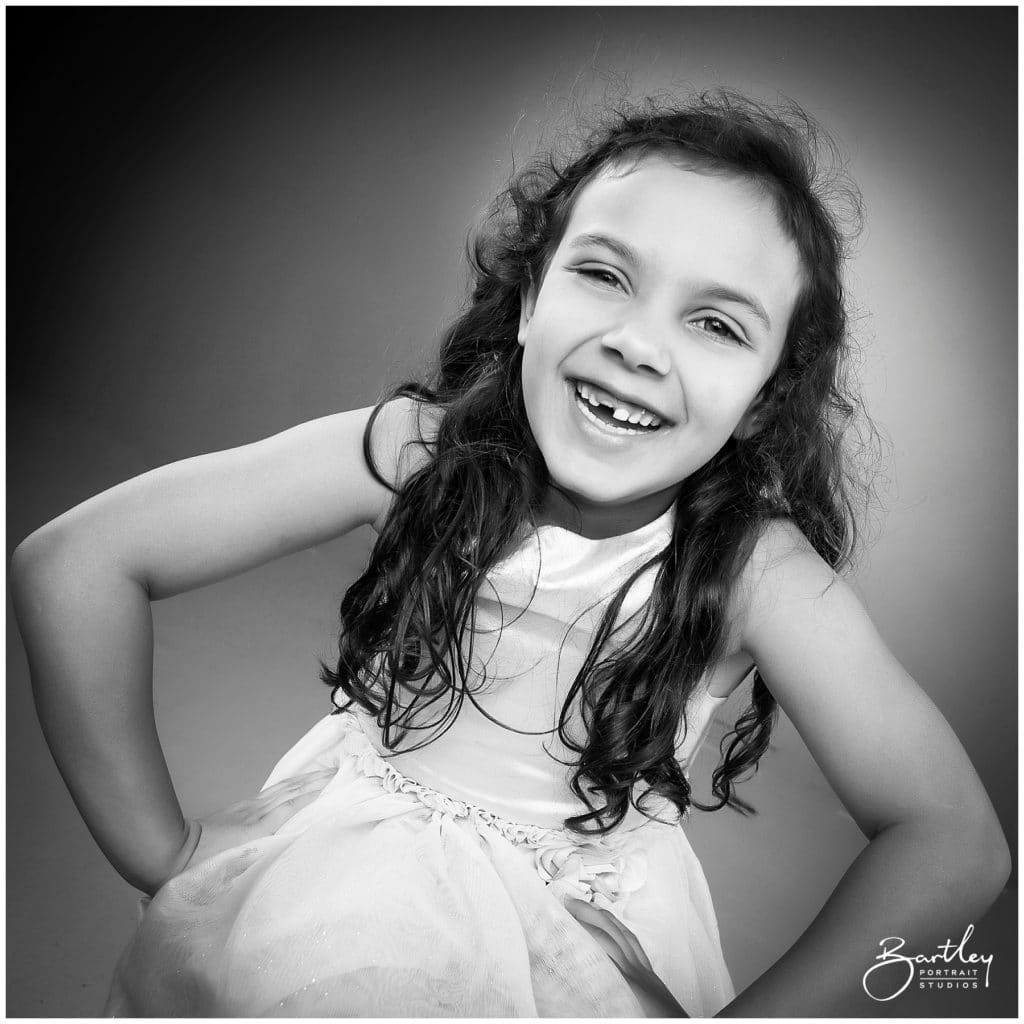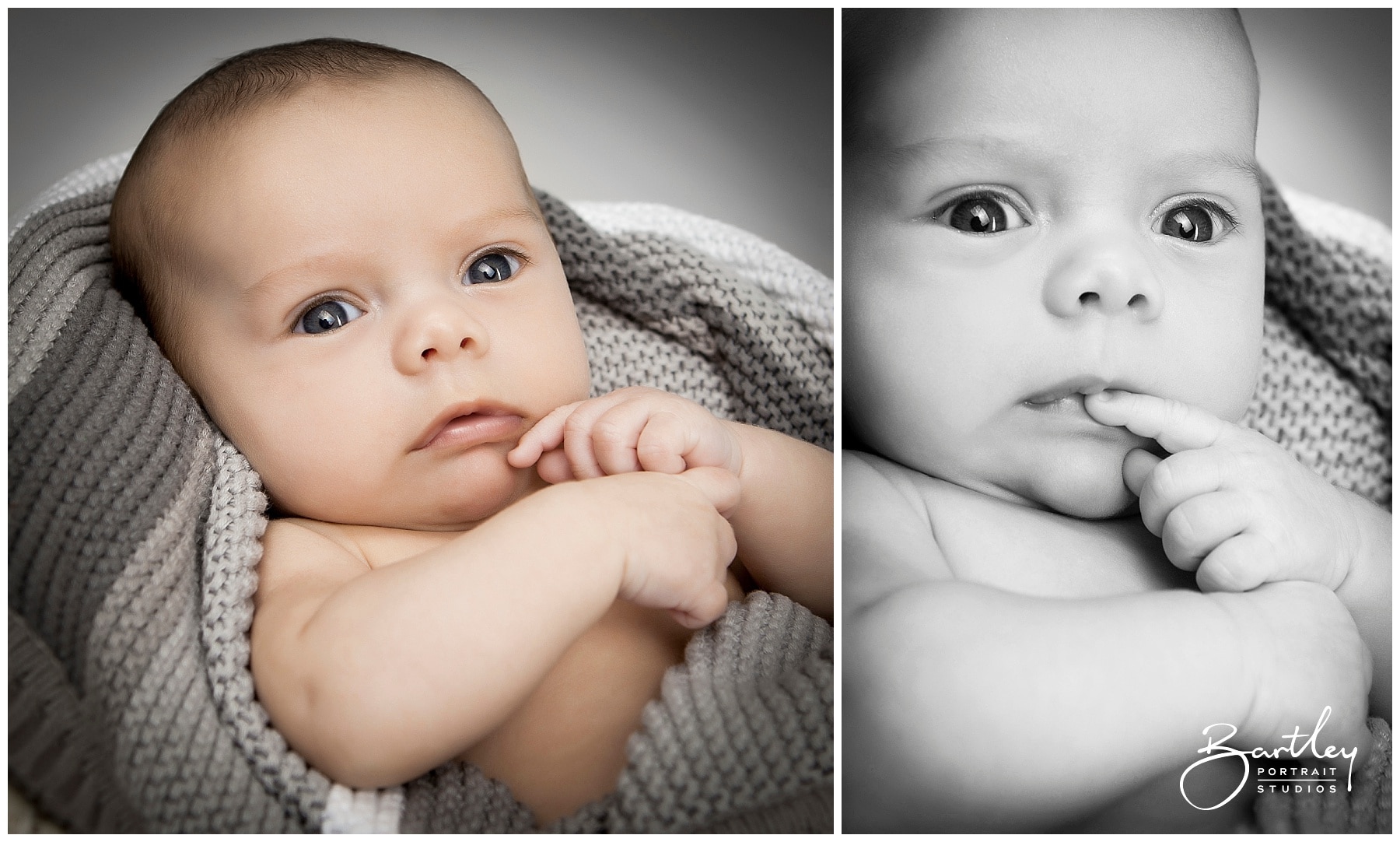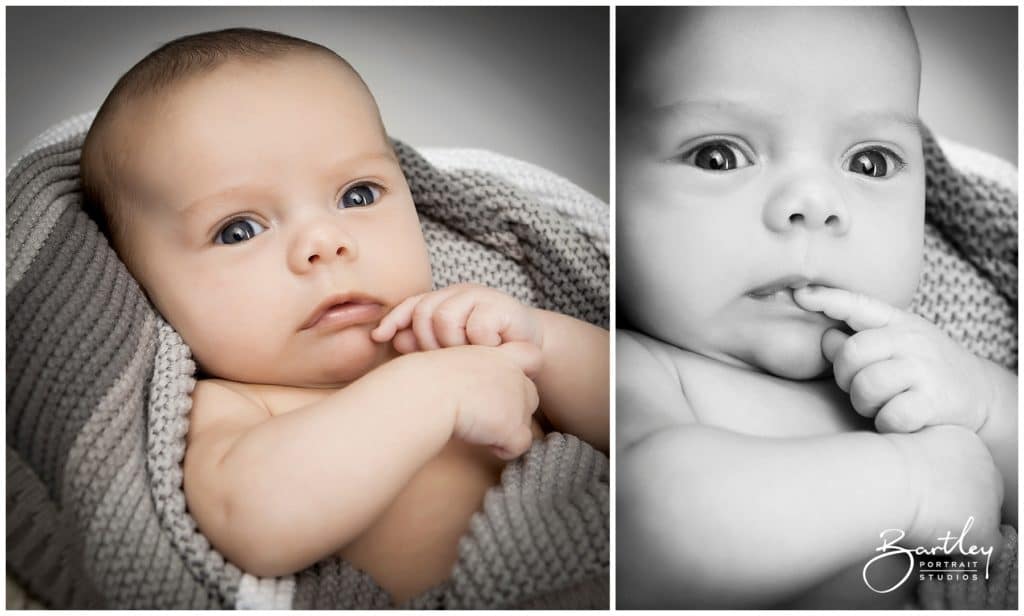 How did your photographer use your props to suit a style?
Perfectly she was amazing, we really were unsure of how to be and act and she made us feel so comfortable and relaxed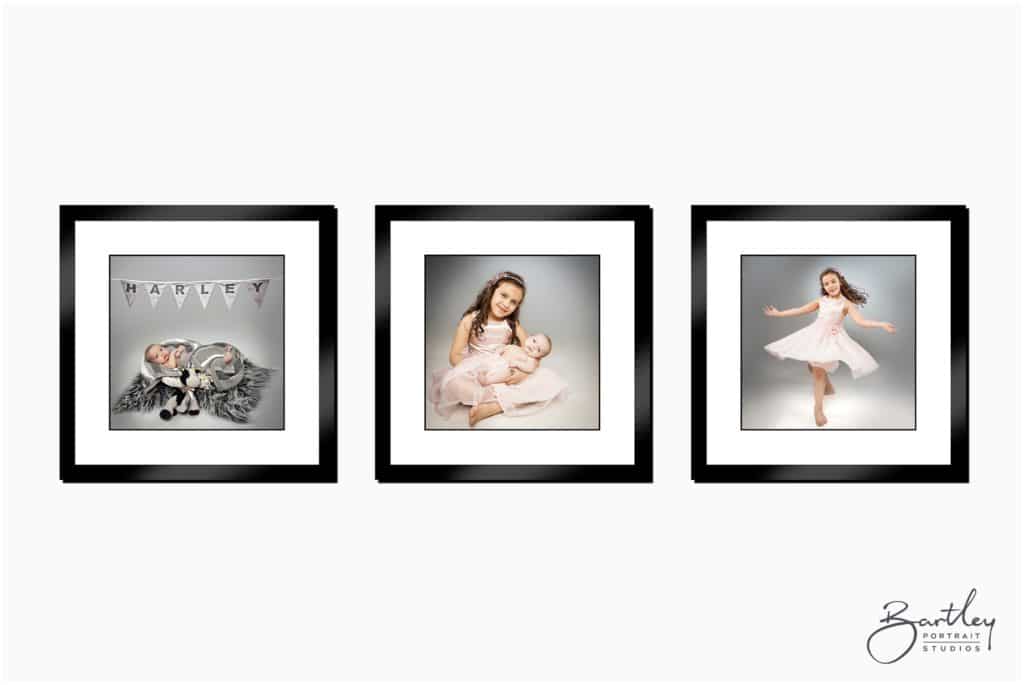 Were you worried about any parts of the session beforehand and if so what?
Yes I hate having my picture taken and I was worried about bringing a 12 week old and having him crying for the whole time but she made me feel so relaxed and she was so patient.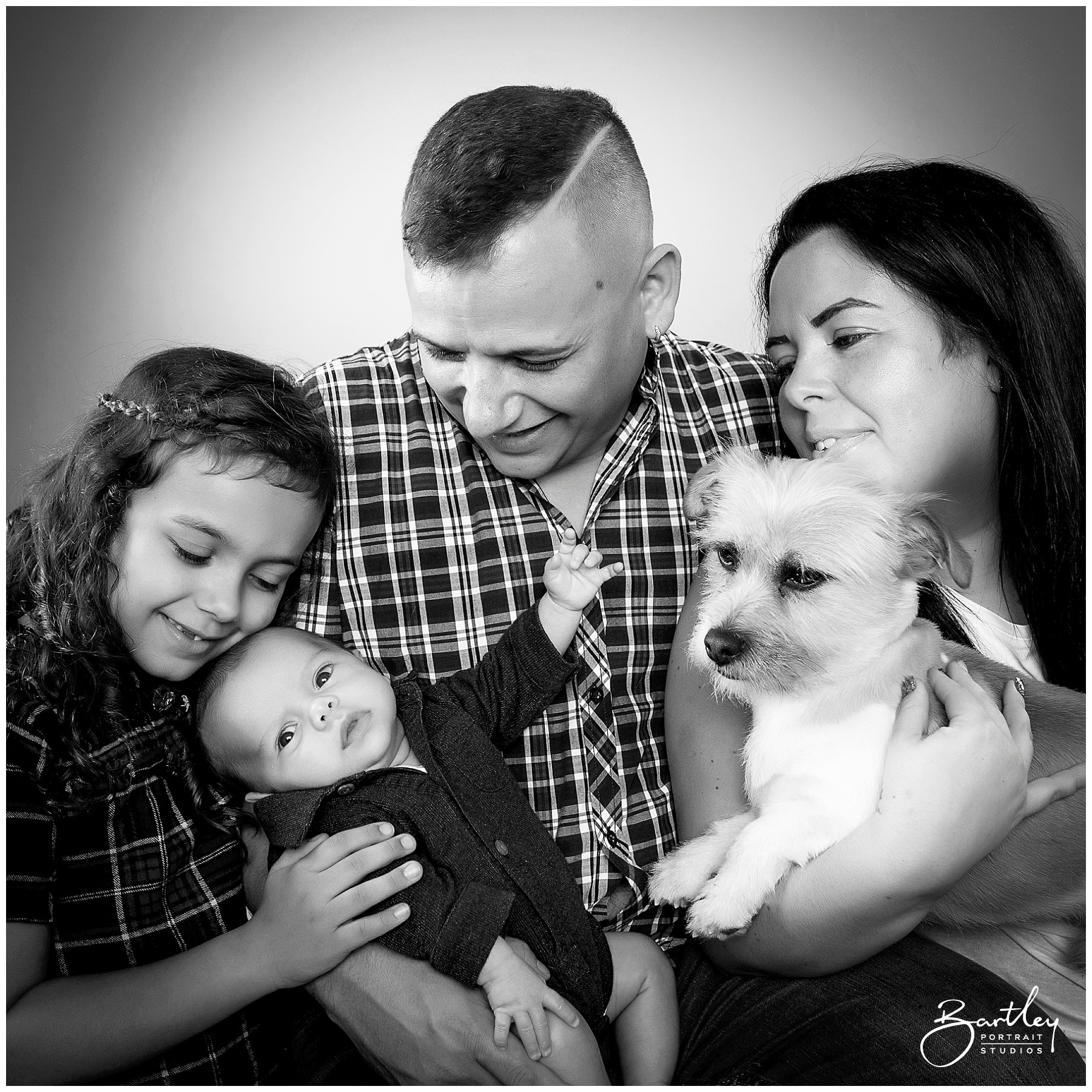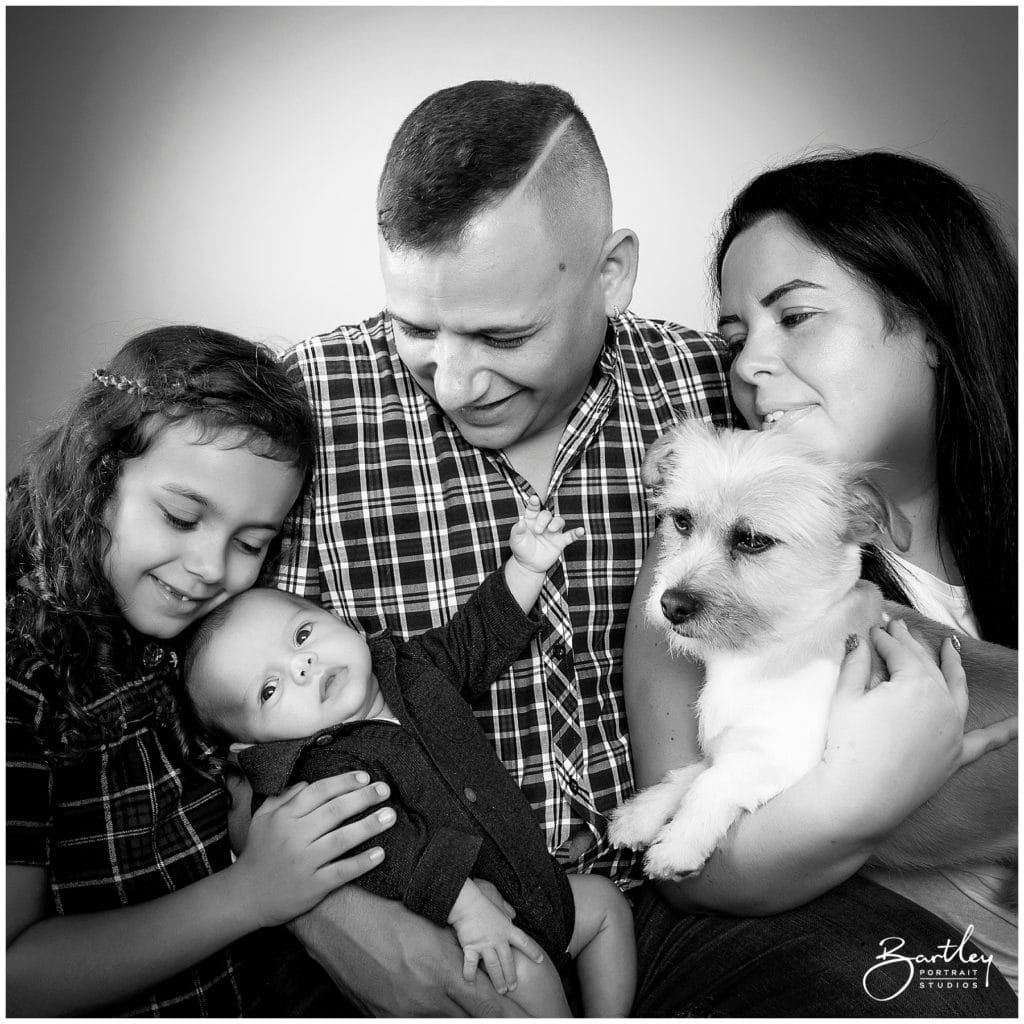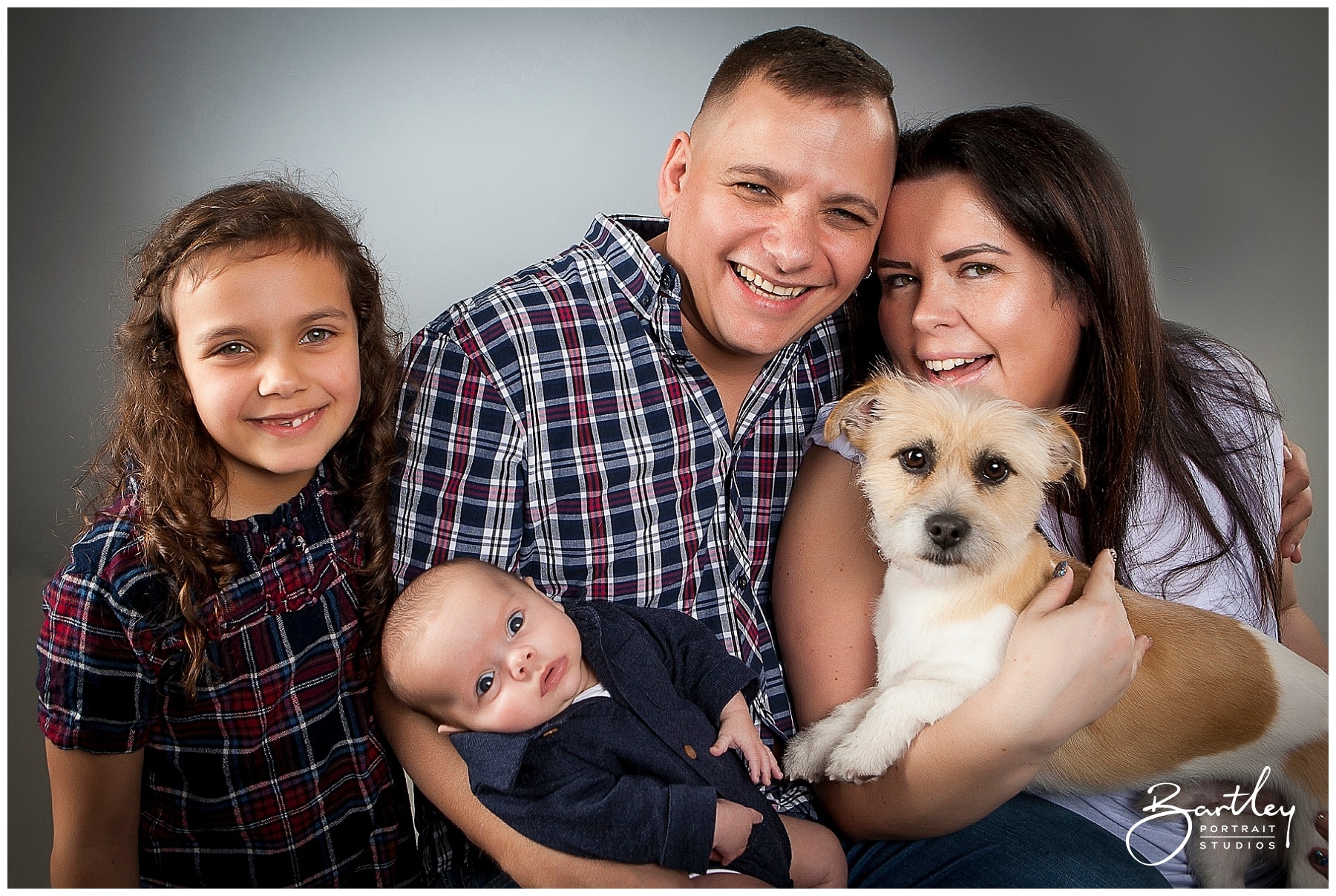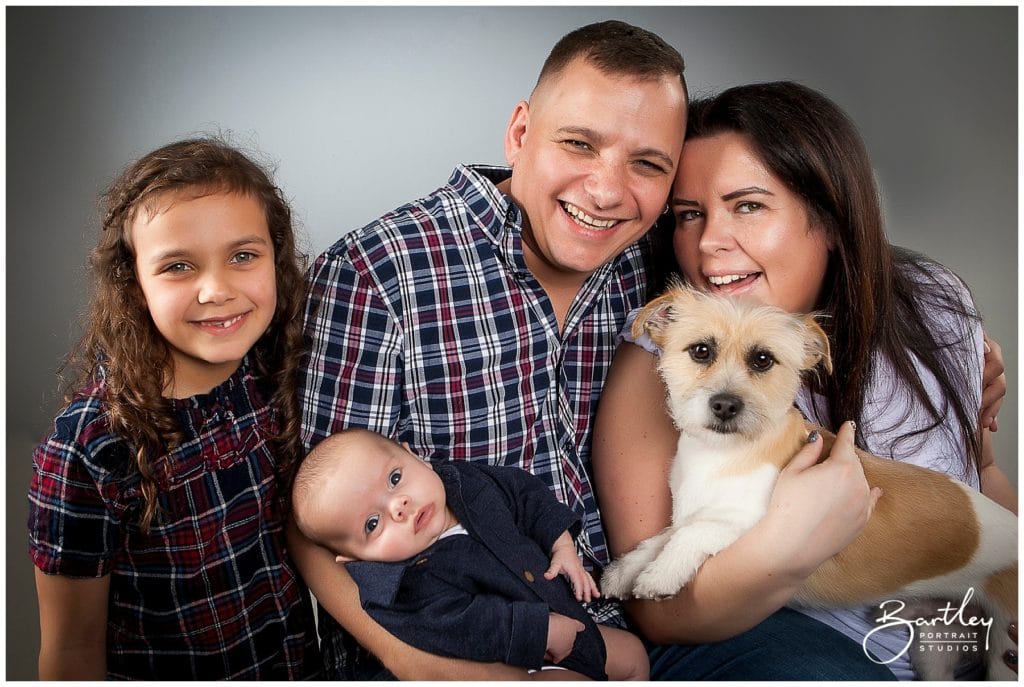 Tell us about the favourite parts of your experience and why you enjoyed them
The atmosphere our photographer created, our daughter is very much a diva (to the point of cringe) but our photographer embraced her and her diva ways


What advice do you have for other clients coming for a shoot with us?
Bring things that mean a lot and relax 


What was your favourite image overall?
My daughter holding my little boy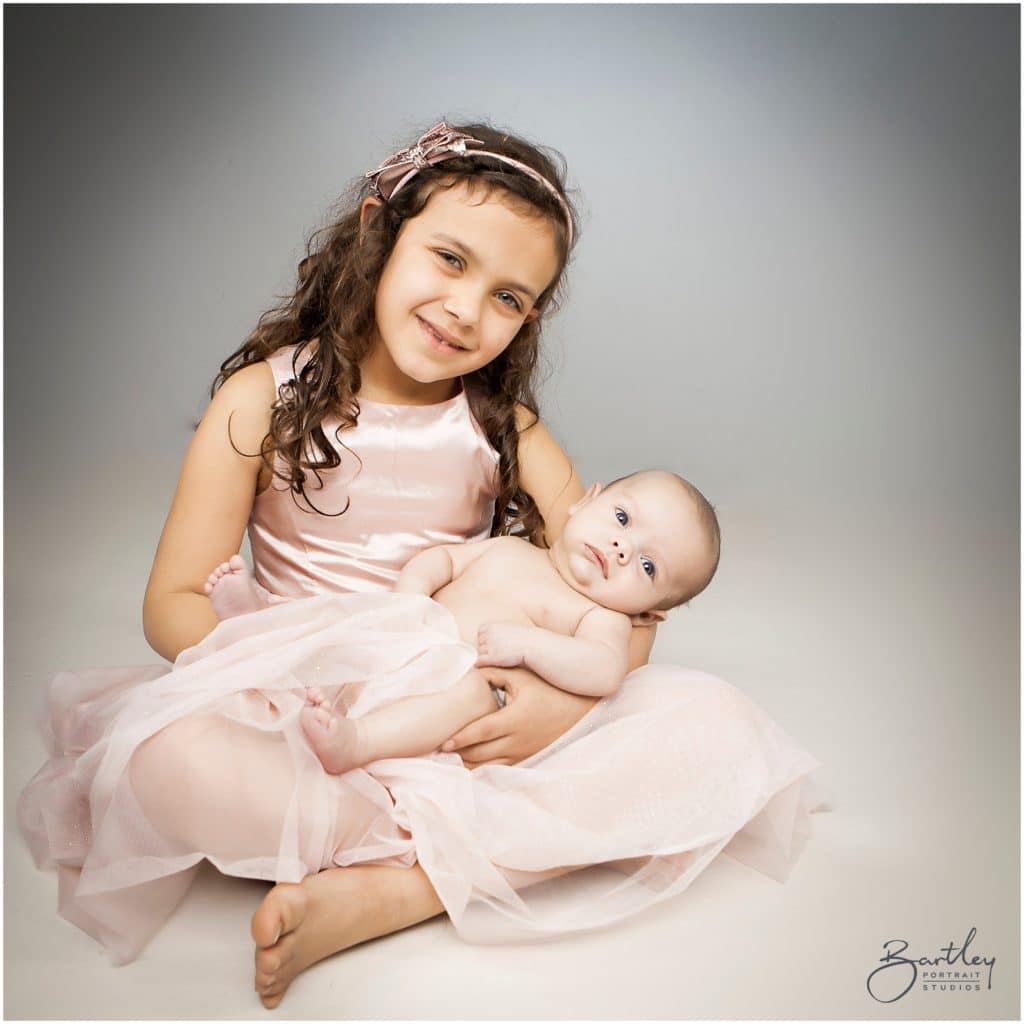 If you are interested in coming along for a photoshoot yourselves, then please take a look at the following pages…