What were you looking to achieve from your shoot with us?
The last time we had any decent photographs taken was back when my first son was a baby, and they weren't taken in a studio but our own home. I have wanted good, professional shots taken of our family for a while but now that we have just completed our family with our third child it felt the right time. My only experience of having professional photo's taken has been sat looking straight at the camera and being told to smile, which is uncomfortable and very unnatural. It was so important to me that we were comfortable having our pictures taken and the images showed us looking relaxed and most importantly having fun – with no forced smiles.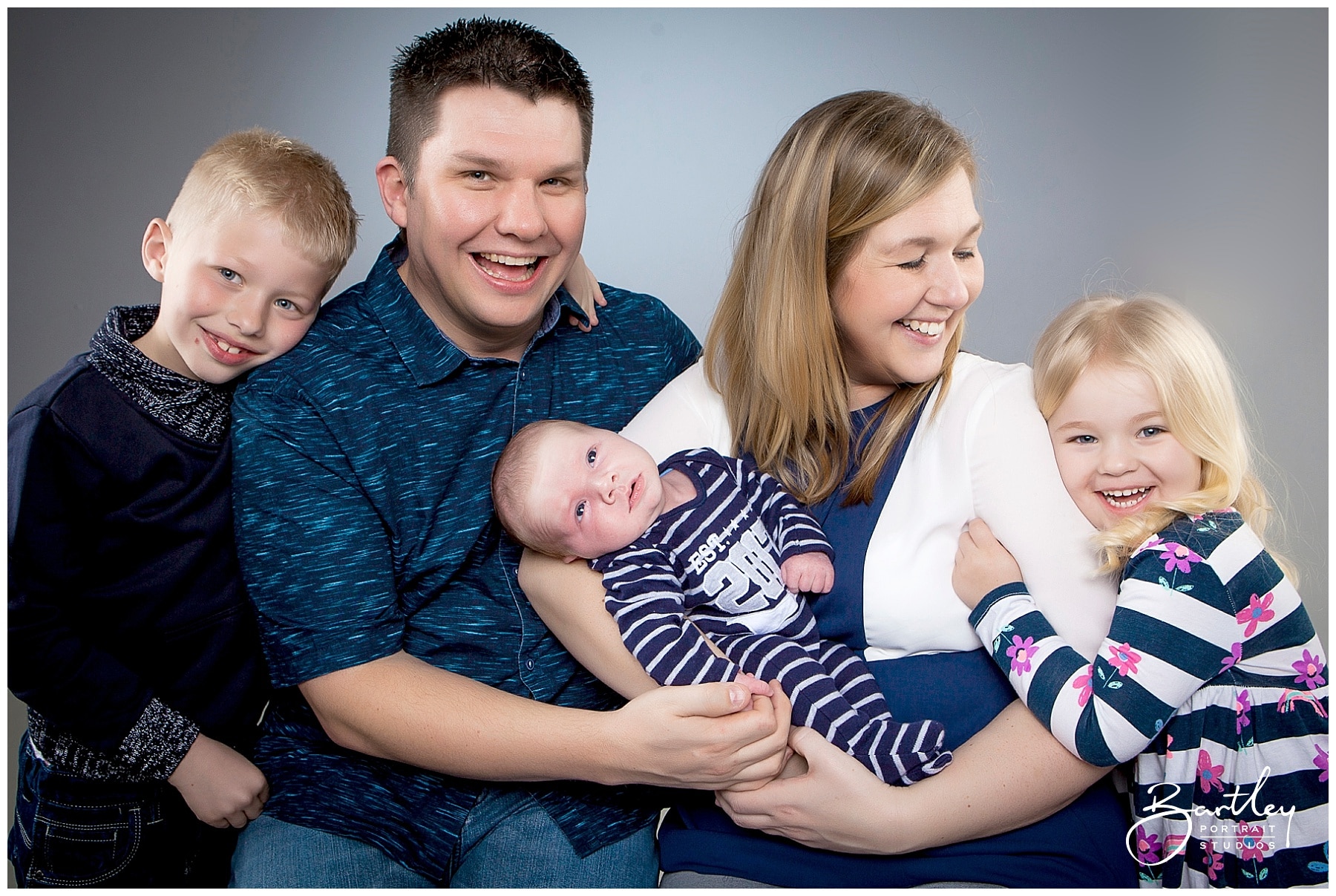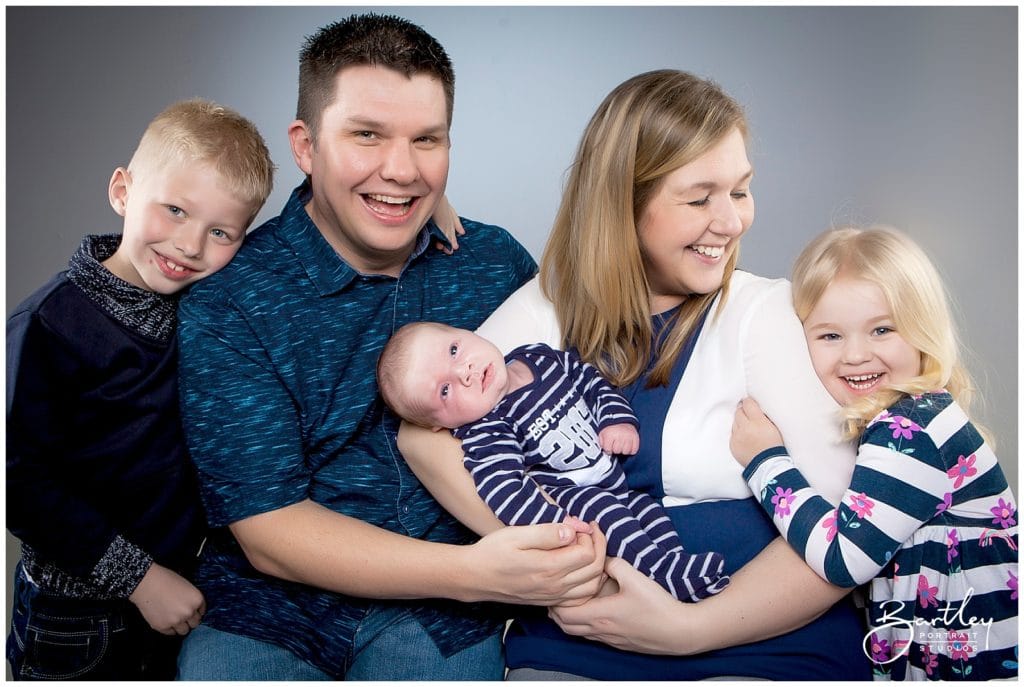 Tell us about your family
Our family consists of myself, my partner Ian, our 7 year old son Oliver, 3 year old daughter Phoebe and brand new son Sebastian – who was 5 weeks old at the time of the shoot (born on the 1st March)
Ian holds his full size pilot's license and also flies radio controlled model aeroplanes; and is a member of Tyldesley model flying club. Oliver also shares his father's passion for all things that fly, and is currently learning to fly radio controlled model aircraft; and is also a member of the local flying club. Father and son spend many weekends at the local flying club together enjoying their hobby.
Phoebe is yet to find a particular interest, however she does enjoy all things 'girly' and loves dressing up. She is also a very cheeky monkey!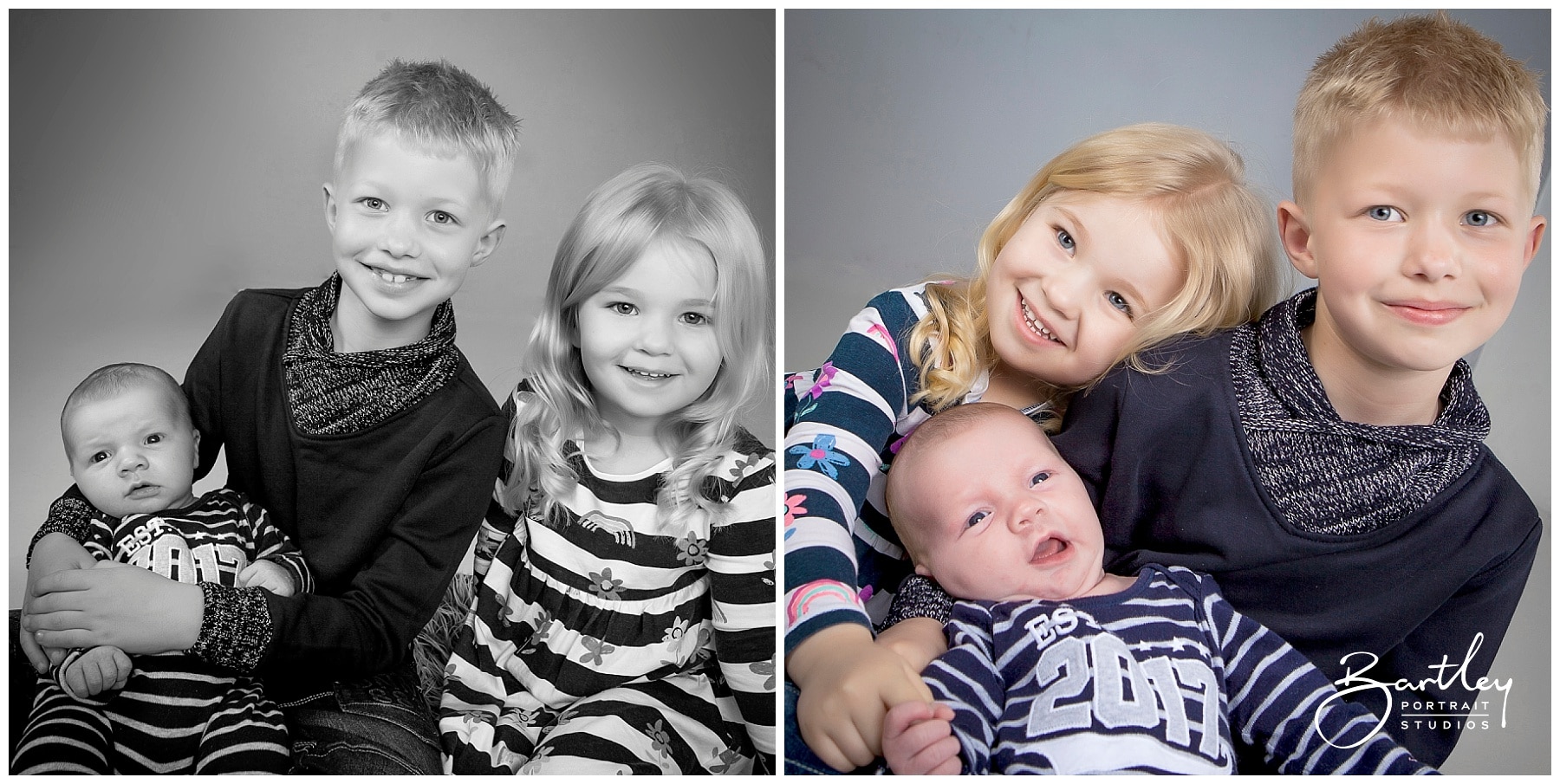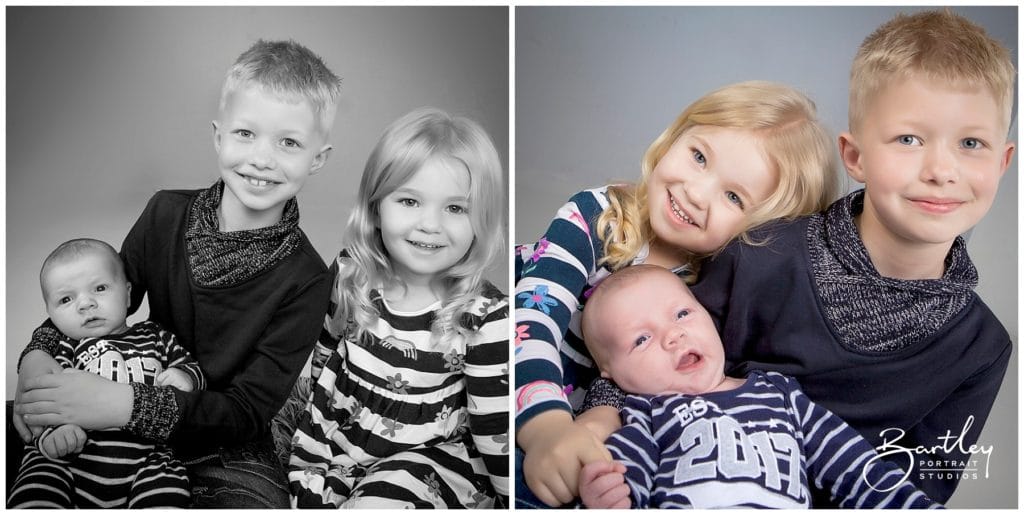 Had you ever done anything like this before?
The last time we had any kind of professional pictures taken was way back when our first son was born in 2009 and they were taken in our own home with a portable back drop. While at the time we liked these pictures, they felt very unnatural.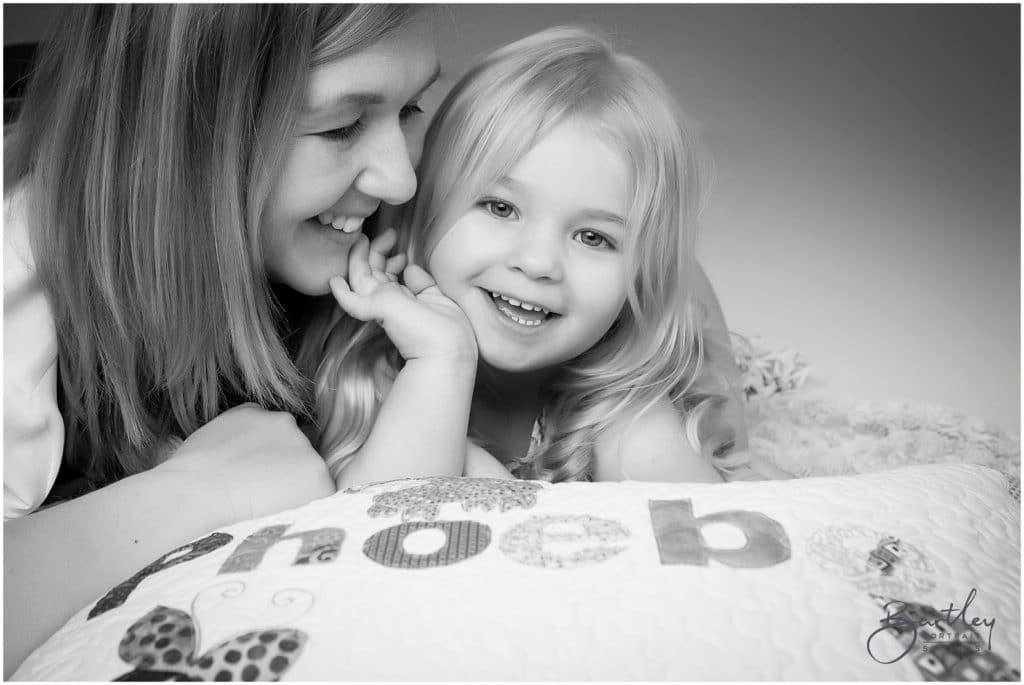 Why did you think that Bartley Studios would be right for you?
The first time I saw them, I immediately loved the example shots as they looked really natural and the people in them looked like they were having so much fun. This was exactly how I had wished for our next family photo.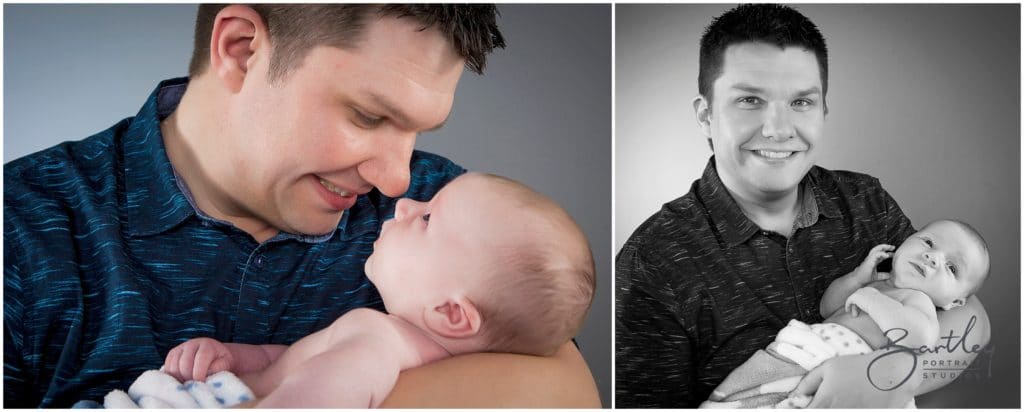 What props did you bring and why?
When I was asked if there were any props we could take in to the studio that were special to our family, I knew instantly that it would have to be something related to aeroplanes. So we brought in a small, yellow remote controlled plane. Ian and Oliver had great fun using the plane in their shots, and as a result we chose a fantastic image of them with the plane for our home.
Not to leave Phoebe out of the equation, we also brought in a lovely pillow with her name on that was made especially for her. Myself and Phoebe enjoyed having some mum and daughter shots with this.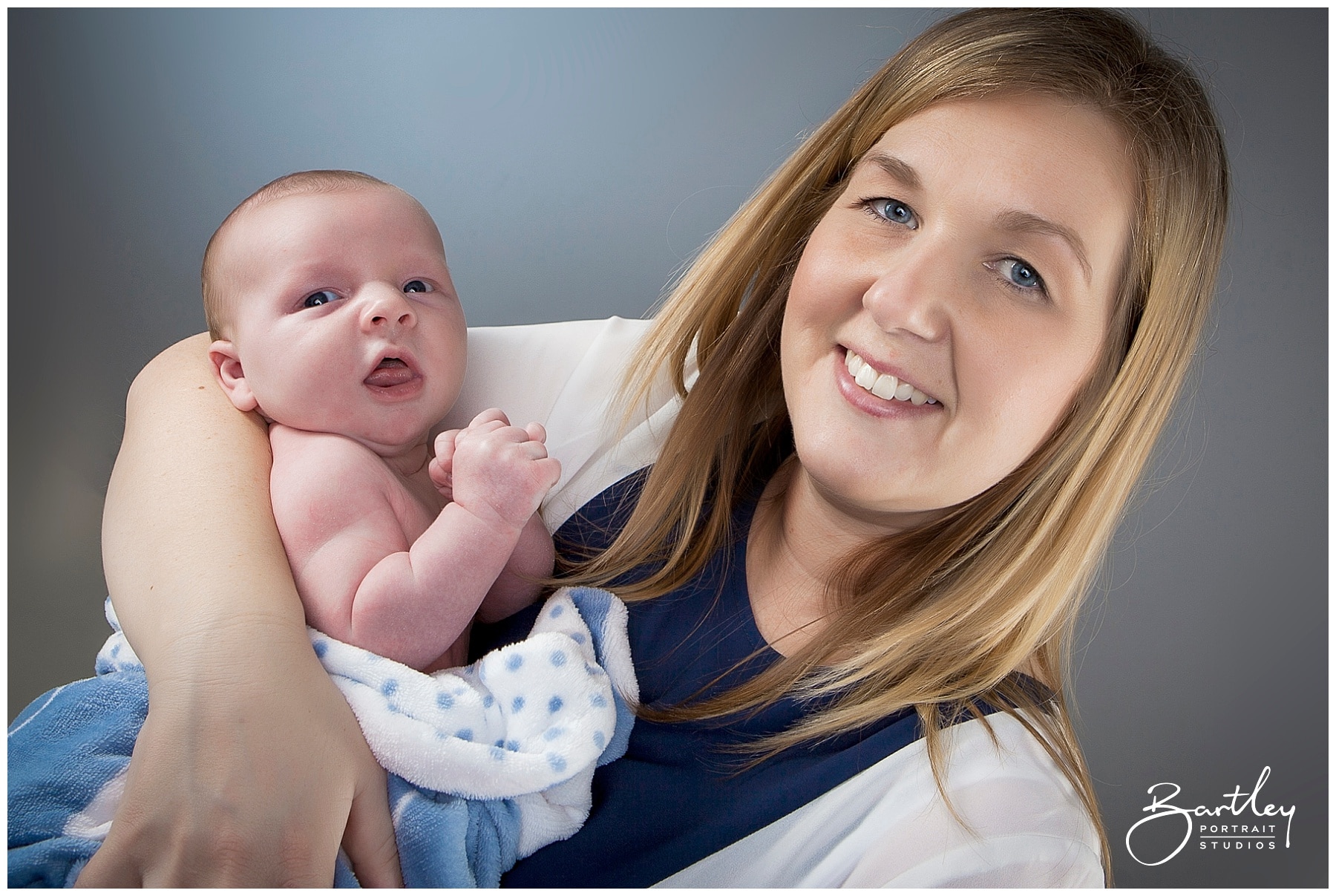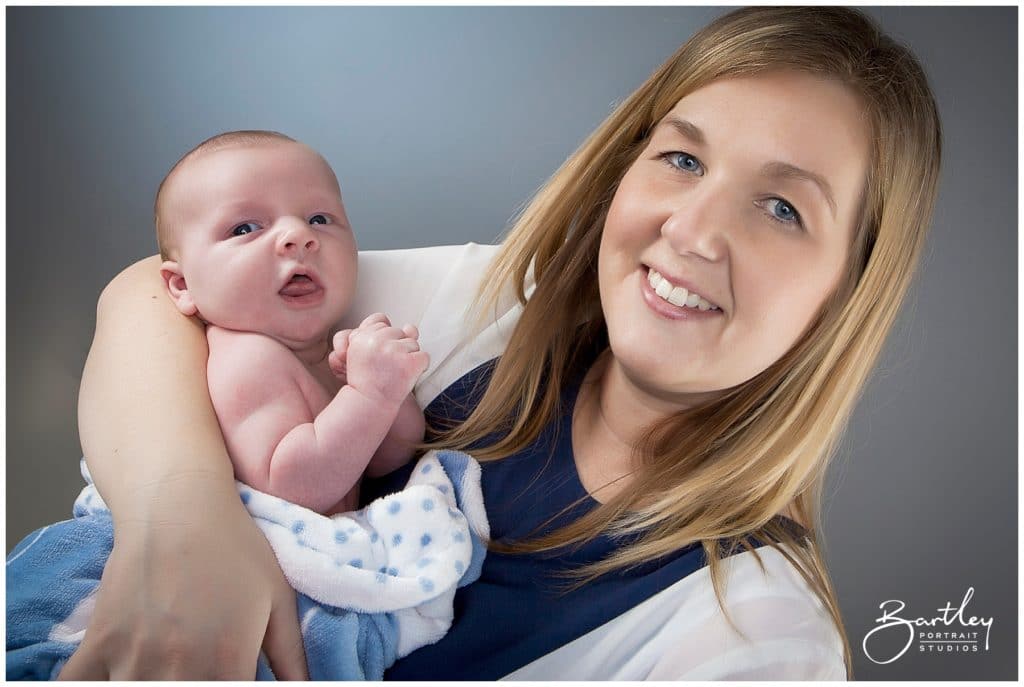 How did your photographer use your props to suit a style?
Natasha asked us lots of questions about our props and why we chose them. She was particularly interested in the aeroplane and made sure she captured the hobby correctly by finding out lots about it. As the plane was a bright yellow colour, one of my requests to Natasha was to have the picture in black and white with the plane remaining in yellow – Natasha created this perfectly for us and was one of the images we bought for our home.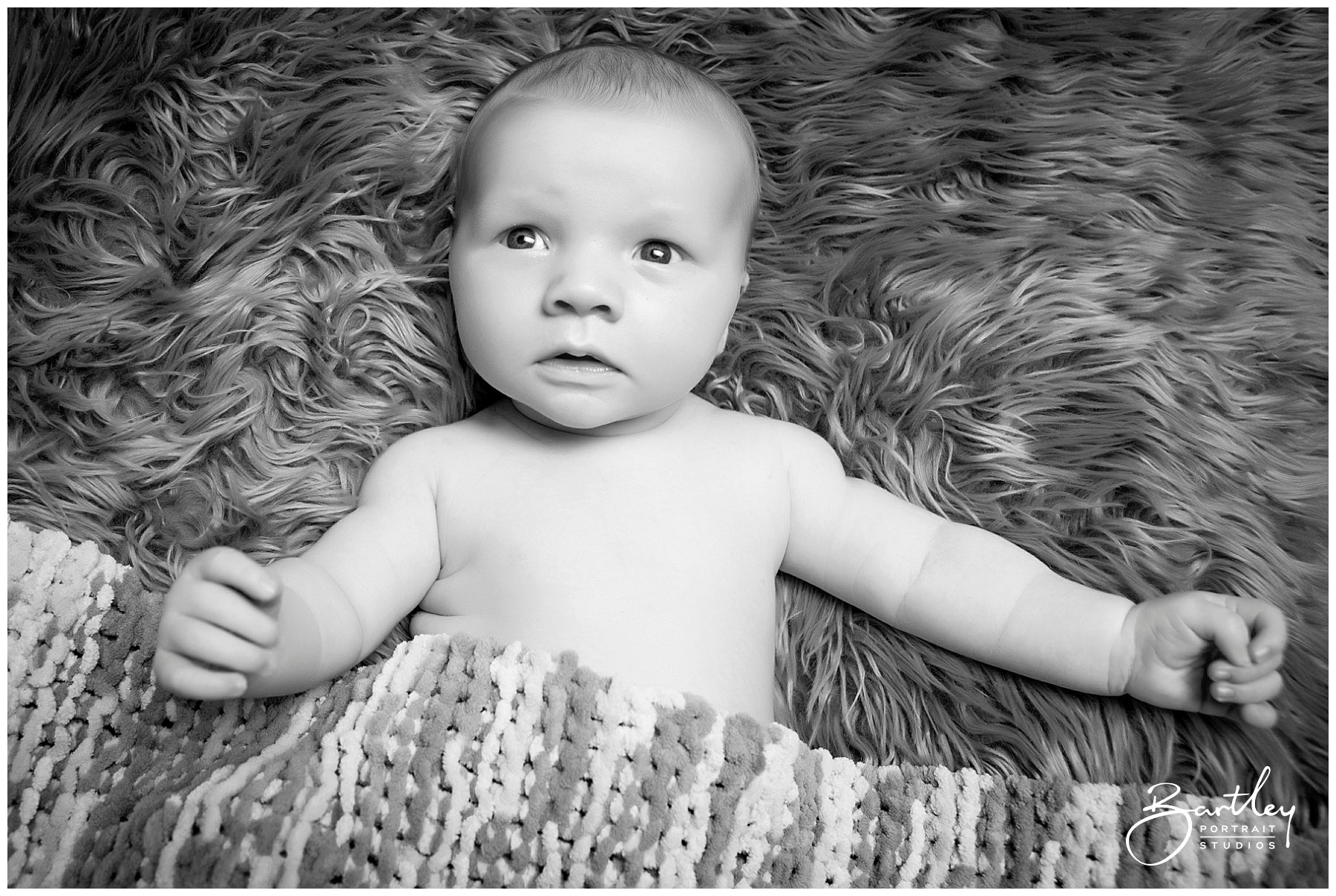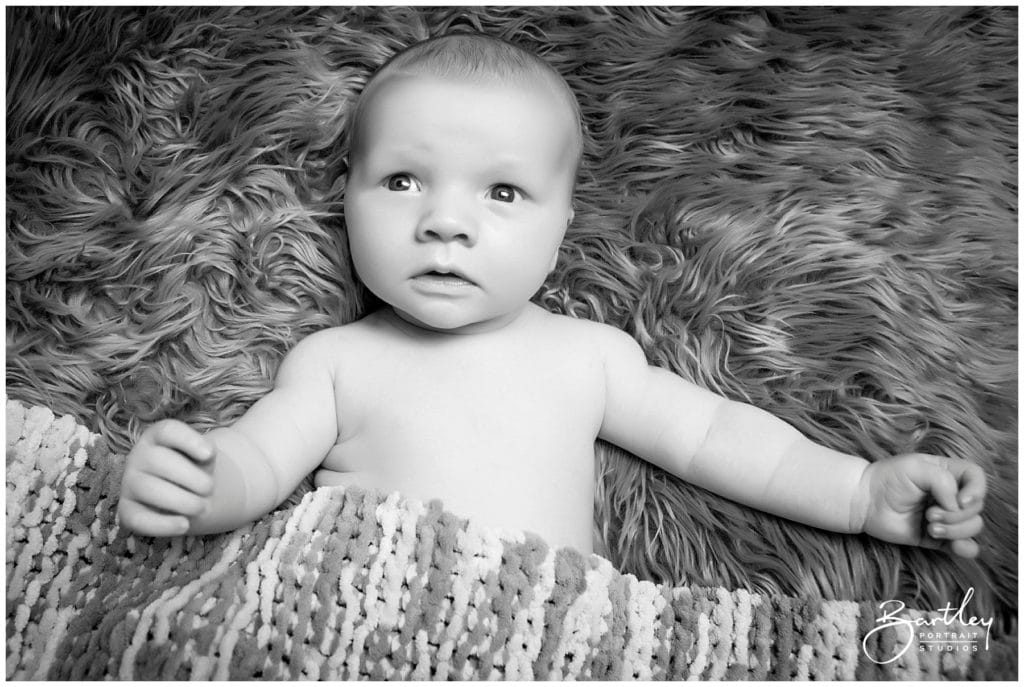 Were you worried about any parts of the session beforehand and if so what?
As we had never had pictures in a studio before we were all really nervous about this and what to do when in front of the camera. I was also worried how the 3 children would cope and feared they would get bored or worse really play up etc. I was wrong to be nervous about anything as Natasha was amazing. We explained we didn't know what to do and she talked us through everything, even down to choosing which of our outfits to wear. She was just fabulous with the children, getting the most amazing natural smiles and, laughs out of them. As a family we had the most wonderful experience and would definitely recommend Bartley studios to friends and family.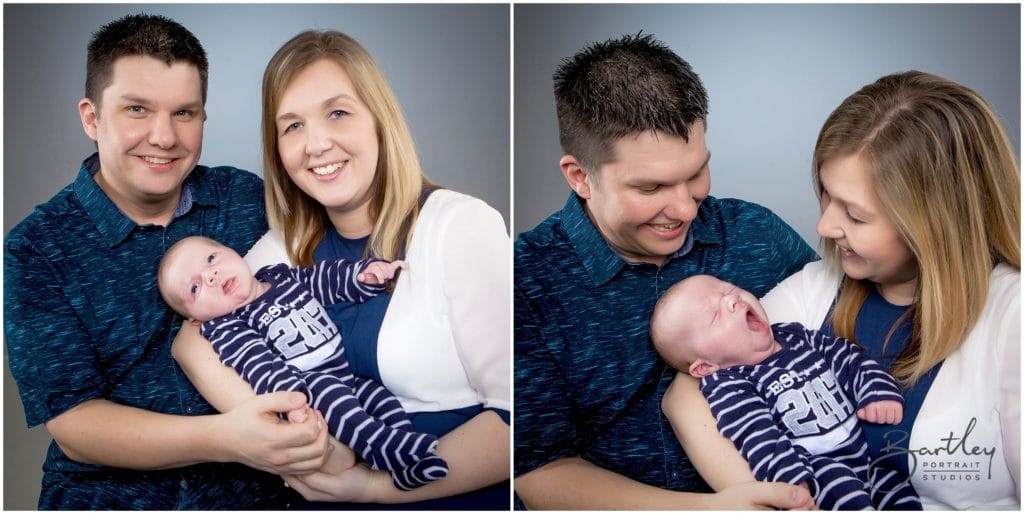 Tell us about the favourite parts of your experience and why you enjoyed them
The whole experience from start to finish was wonderful and thoroughly enjoyable. My children would say their favourite part was having their pictures taken and looking for the 'mouse'. For me the best part was seeing the fantastic images for the first time on the big screen – definitely brought a tear to my eye.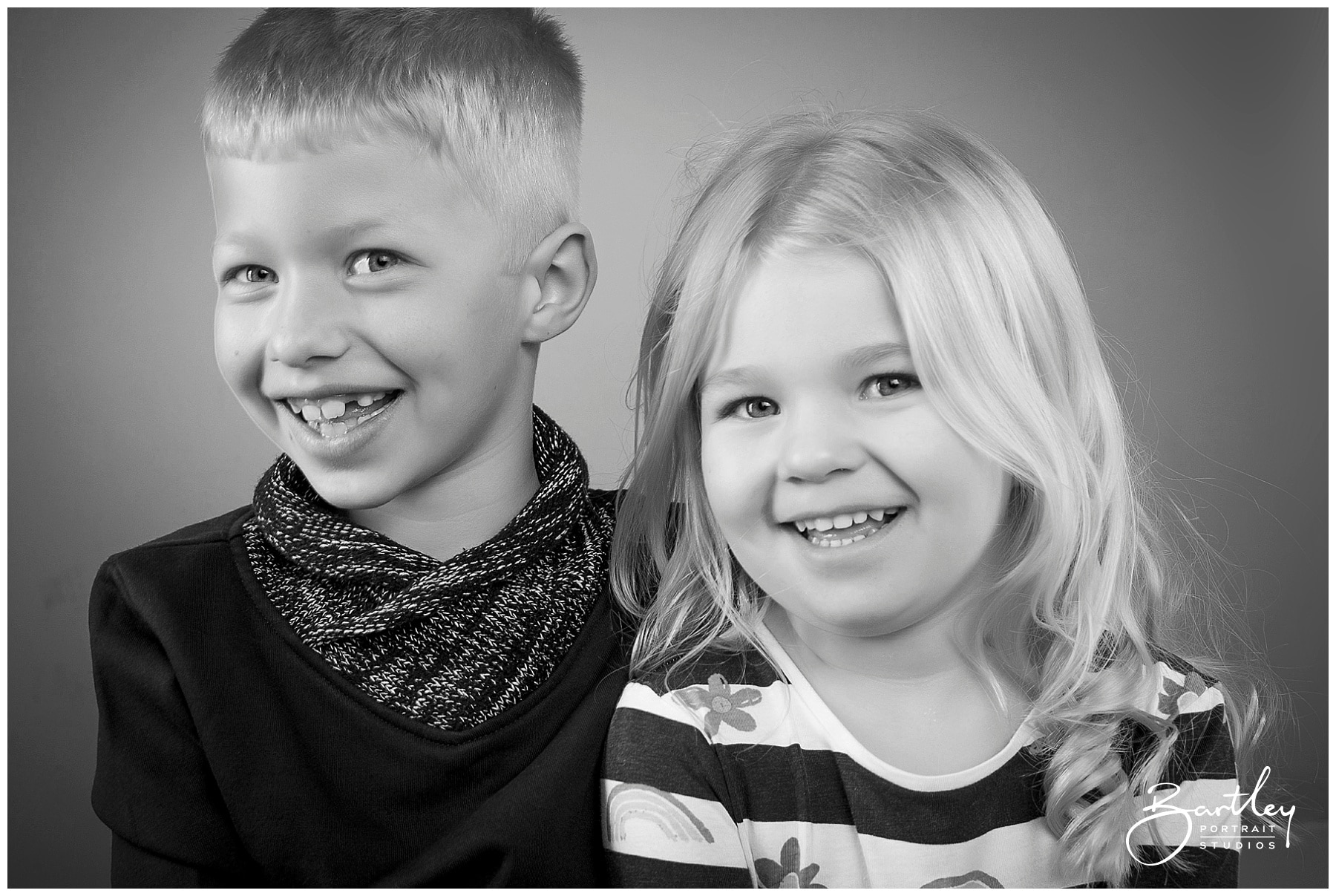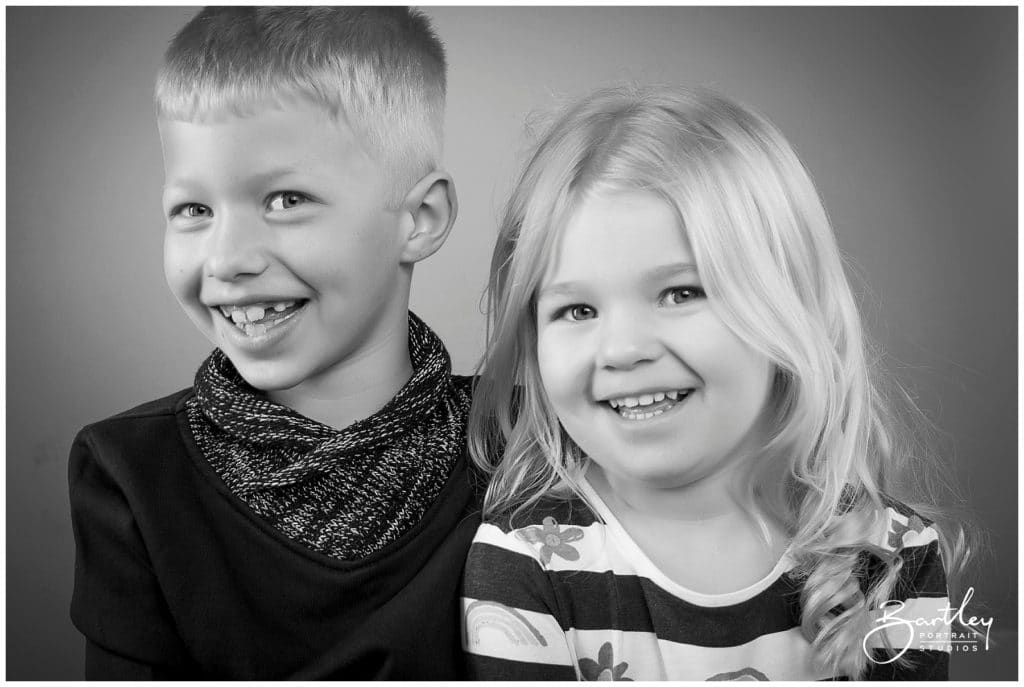 What advice do you have for other clients coming for a shoot with us?
Don't be nervous and don't worry if you feel you don't know what to do, the staff are 100% professional and will talk you through everything.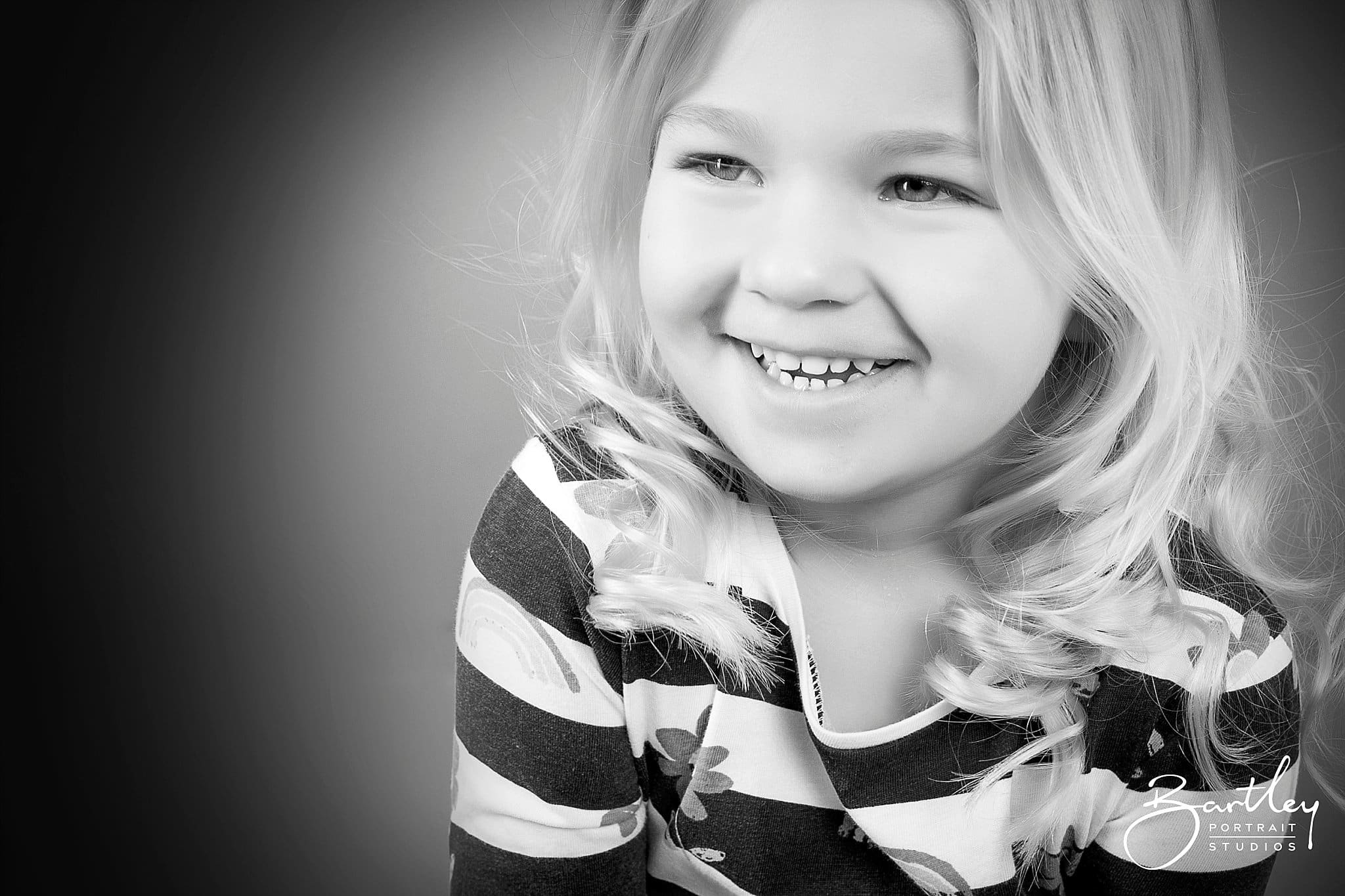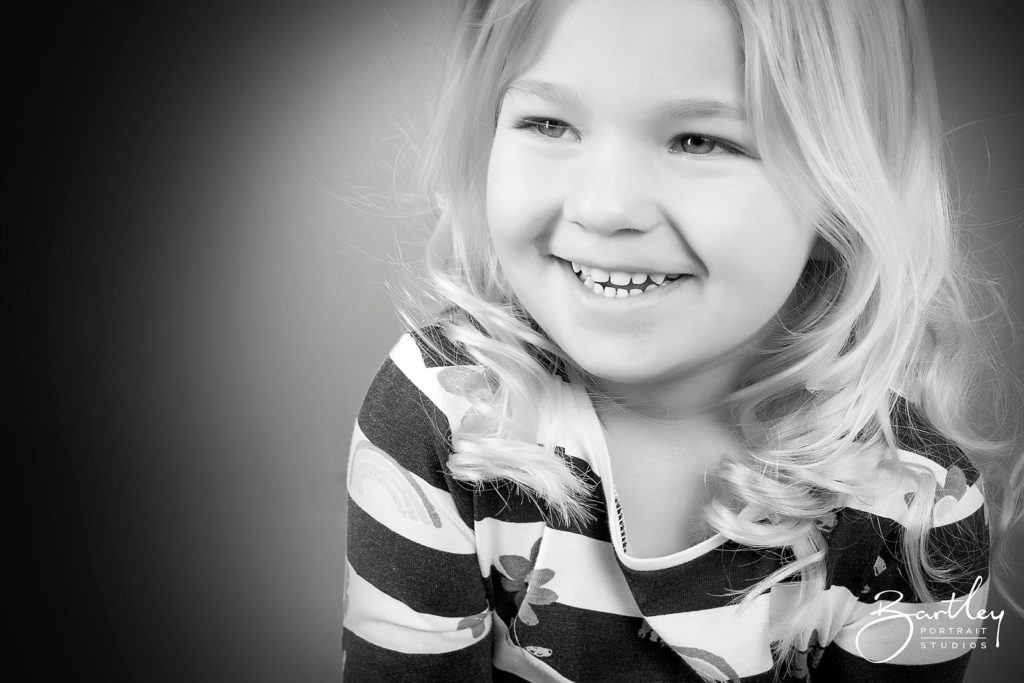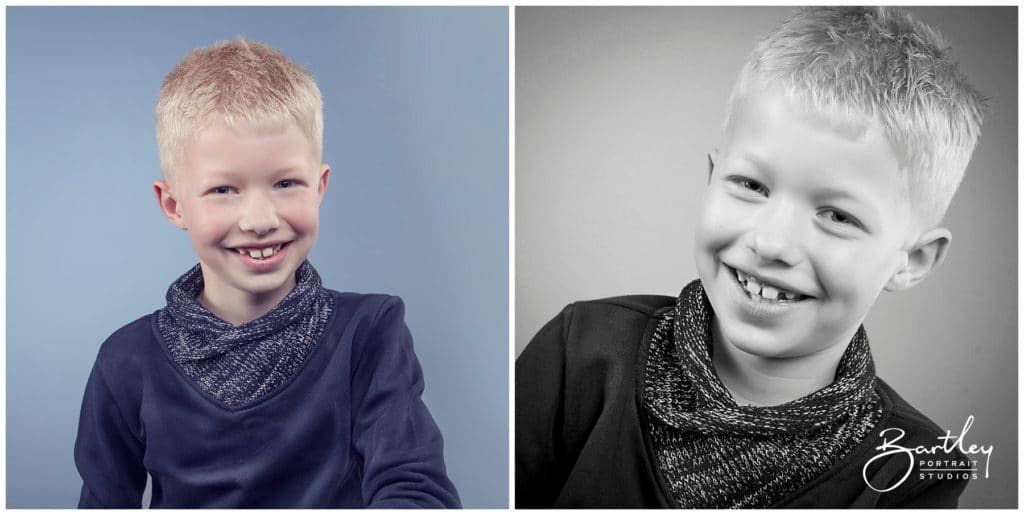 What was your favourite image overall?
I'm not sure I can pick a favourite as I loved every single one of them and it was so hard to choose the 3 we did for our walls at home. However, I did really love the black and white image of Ian and Ollie with the yellow plane.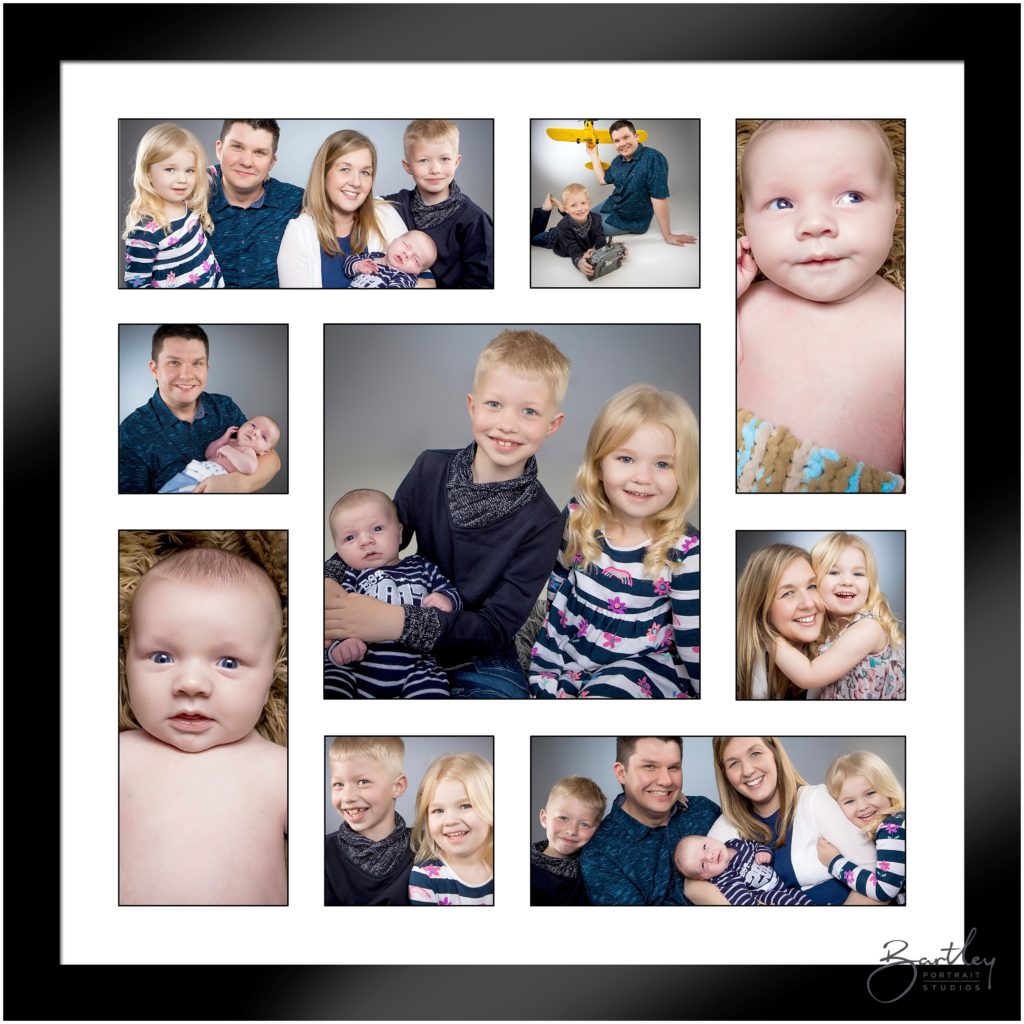 Are there any other comments that you would like to add?
Thank you so much for choosing our family to come for a photo-shoot. We had the most wonderful time and we will treasure the pictures forever.
If you are interested in coming along for a photoshoot yourselves, then please take a look at the following pages…