What were you looking to achieve from your shoot with us?
I wanted to capture a moment in time, a snapshot of our family, something to show the girls as they grow and even future generations. I wanted the image to capture our relationships and personalities without it being too formal or forced.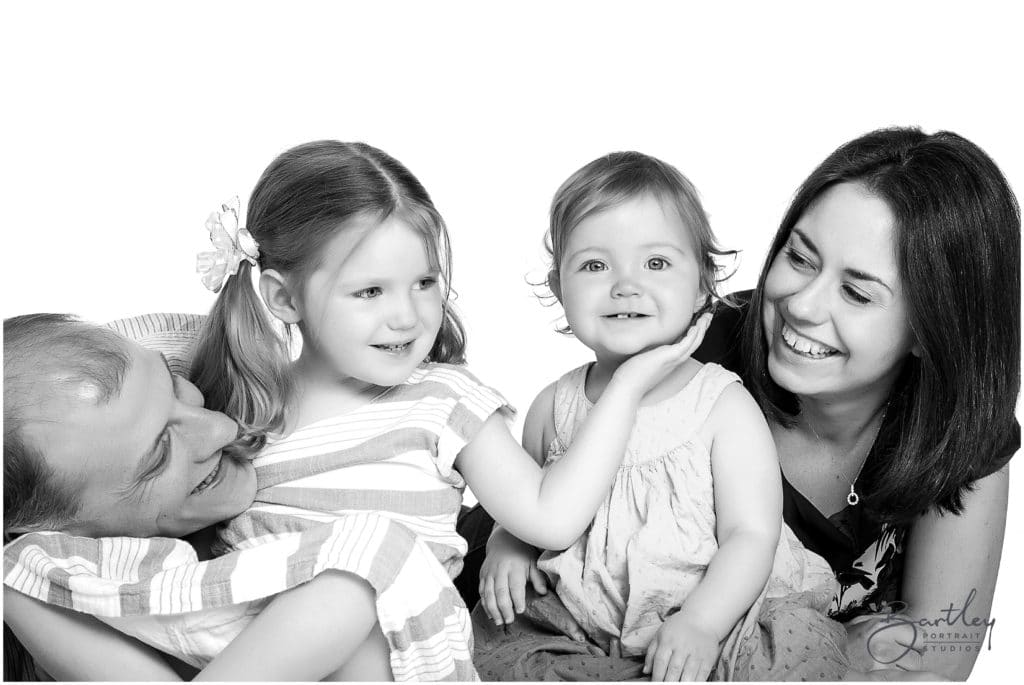 Tell us about your family
Our family is made up of me – Claire, my husband, Iain and our 2 daughters – Charlotte and Harriet. Iain and I have been married for nearly 5 years. He is my best friend and partner and the best daddy to our girls. He is very hands on and they adore him. Charlotte, our eldest, is a little performer. She loves to dance and sing. She is a brilliant big sister and very protective. Harriet is the typical baby of the family. She is a complete mummy's girl and has all of us wrapped around her fingers.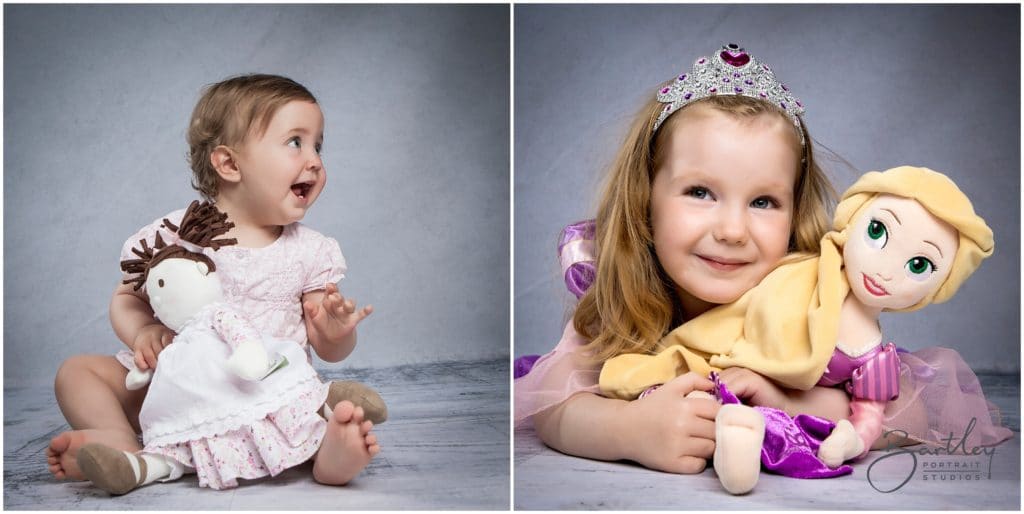 Had you ever done anything like this before?
No, the girls had their portrait taken as babies, but the last time Iain and I had our photographs taken professionally was for our wedding. This was our first family shoot.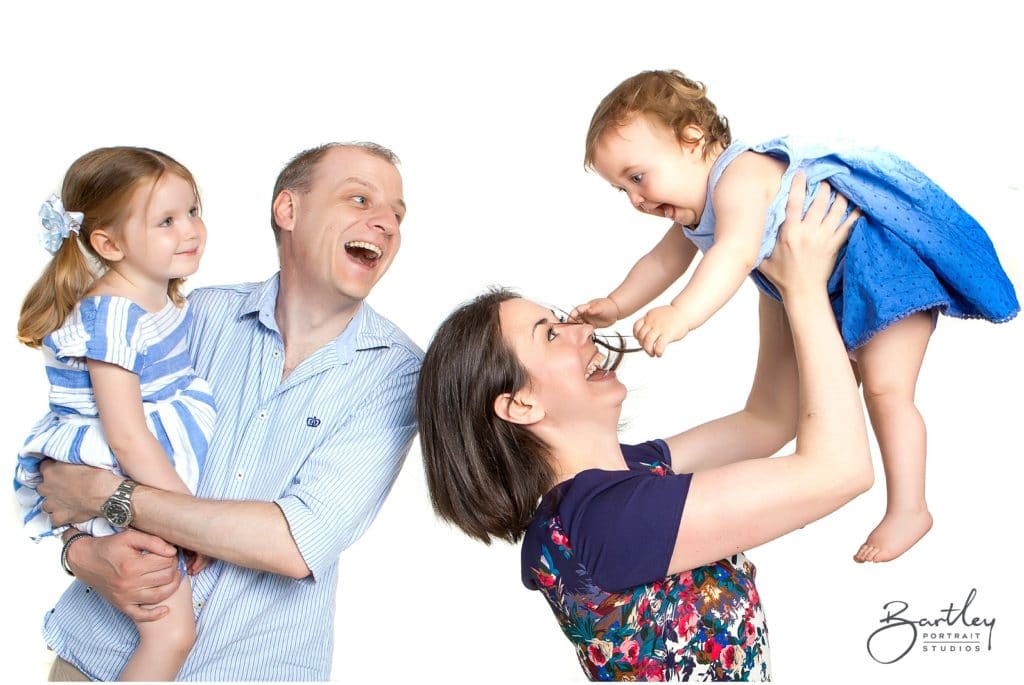 Why did you think that Bartley Studios would be right for you?
I loved the relaxed style. I felt that this style would suit our family, particularly with having a baby who doesn't follow direction well!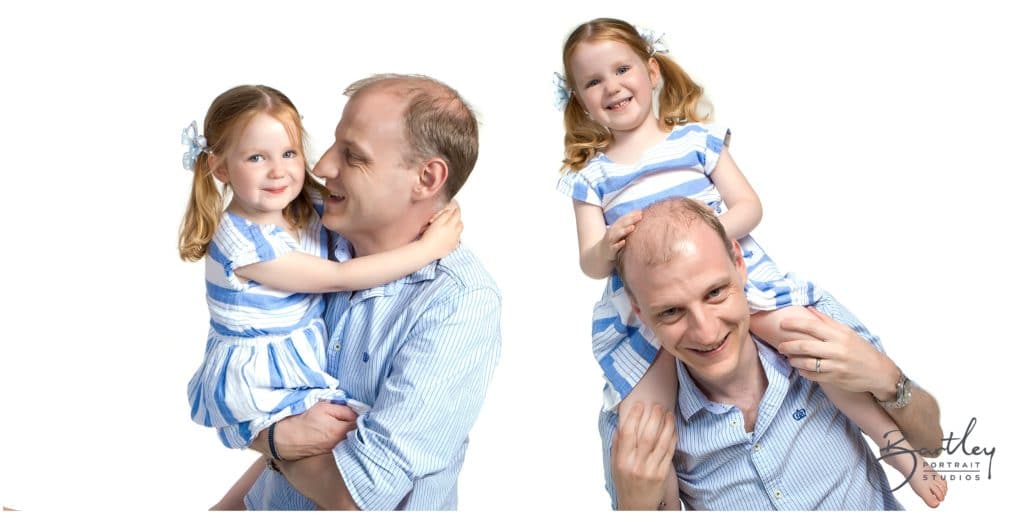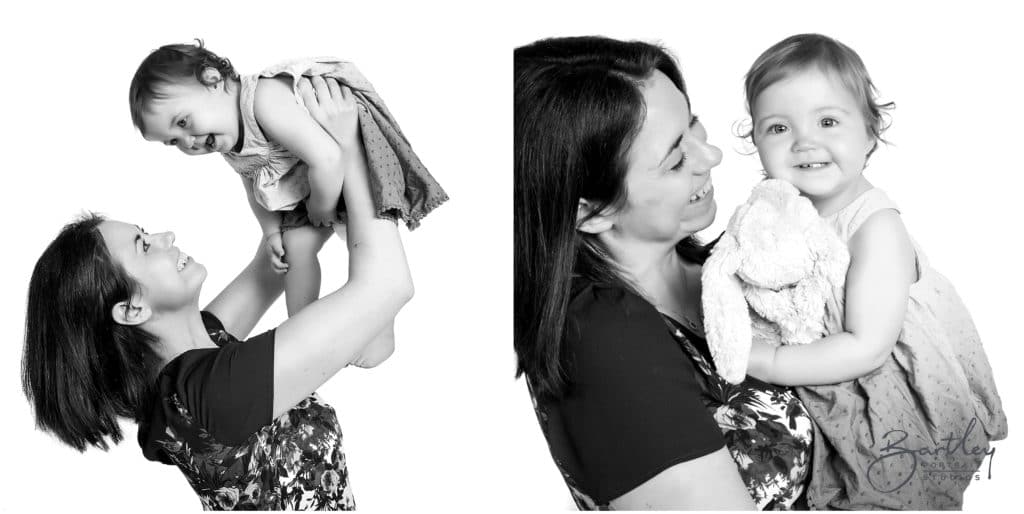 What personal items did you bring and why?
The girls each brought with them a rag doll which they were given when they were born. The dolls were on their baby portraits, so I thought it would be a good yardstick to see how much they have grown. Also, I hope they will keep the dolls for a long time and we can use them again on another shoot in years to come.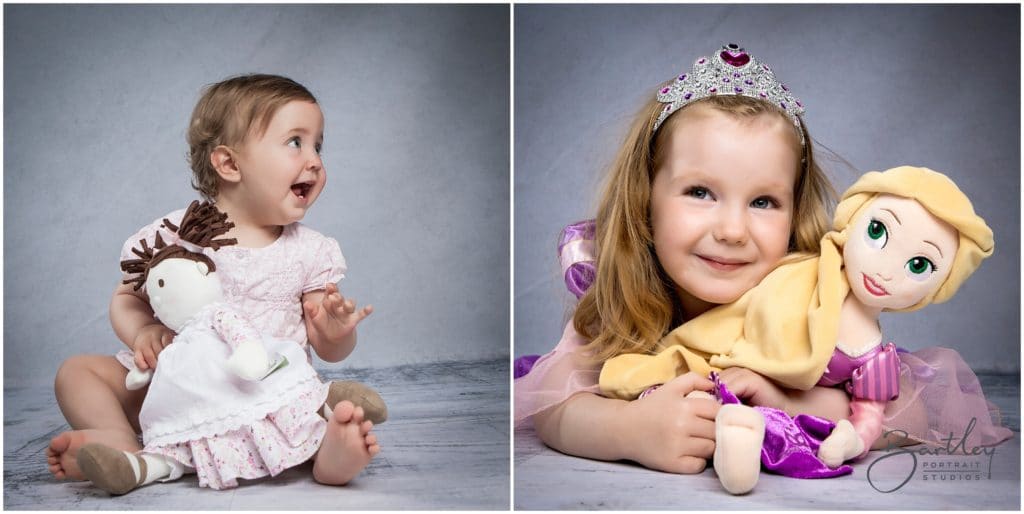 How did your photographer use your props to suit a style?
He stood back and let the girls play with them to capture a natural shot.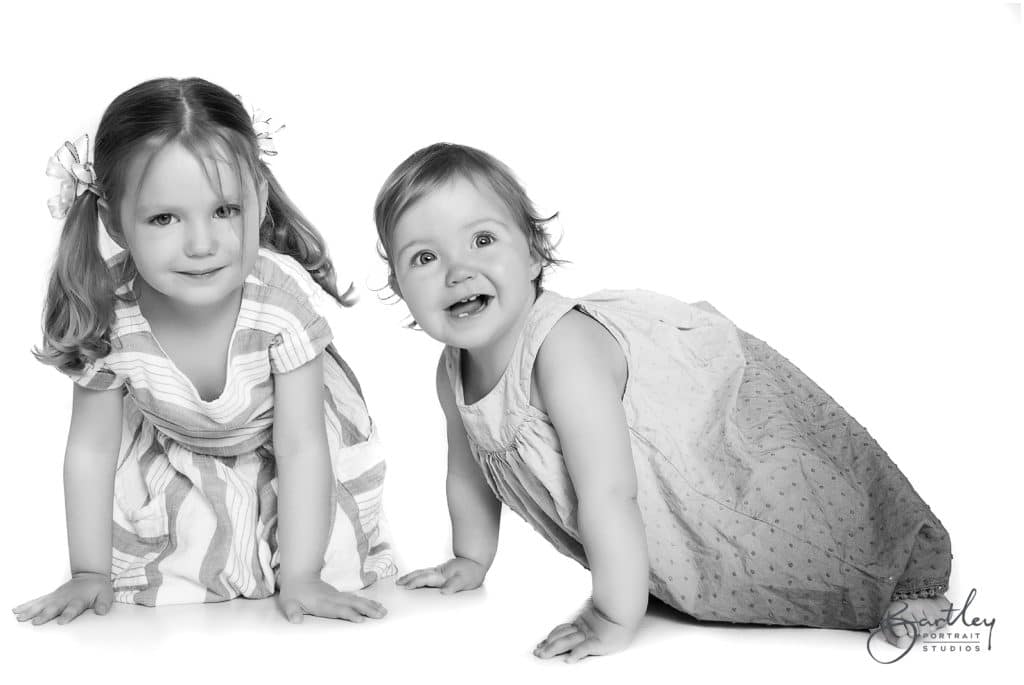 Were you worried about any parts of the session beforehand and if so what?
Iain in particular was worried about the session. He hates having his photograph taken and is not relaxed or natural in front of the camera. However, within a couple of minutes the photographer had put him at ease and that really shows on the end photographs. He looks happy and he actually loves how they turned out and how he looks on them.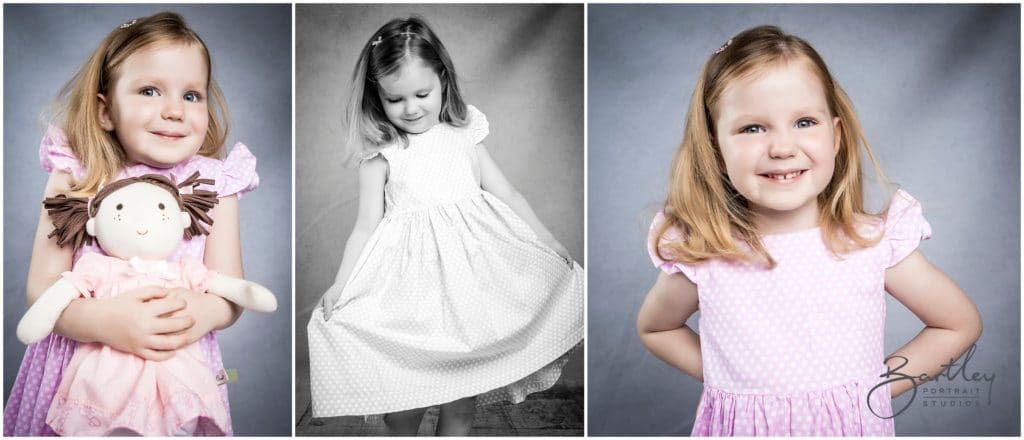 Tell us about the favourite parts of your experience and why you enjoyed them
I loved watching the girls playing with each other. Harriet, the baby, in particular really came to life during her solo images. The photographer really captured her little personality. He interacted really well with her and got some really beautiful images.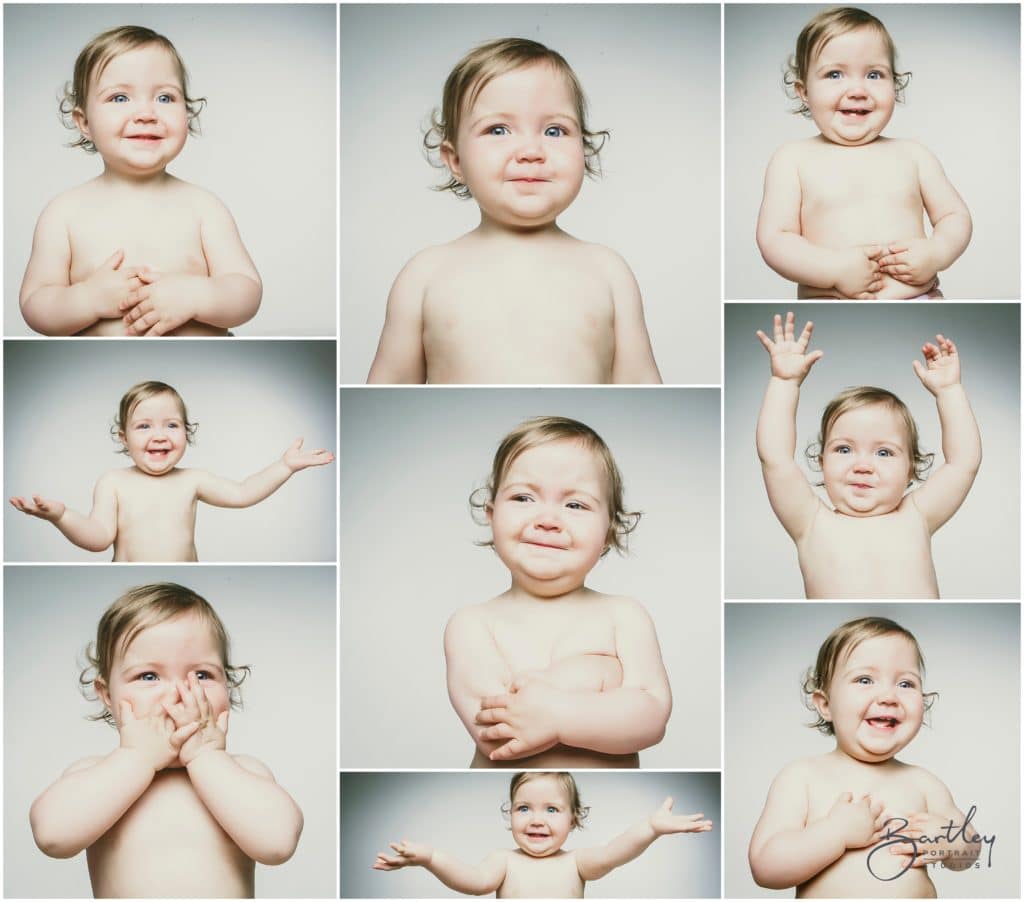 What advice do you have for other clients coming for a shoot with us? 
Relax, enjoy it and listen to your photographer. They know what they are doing.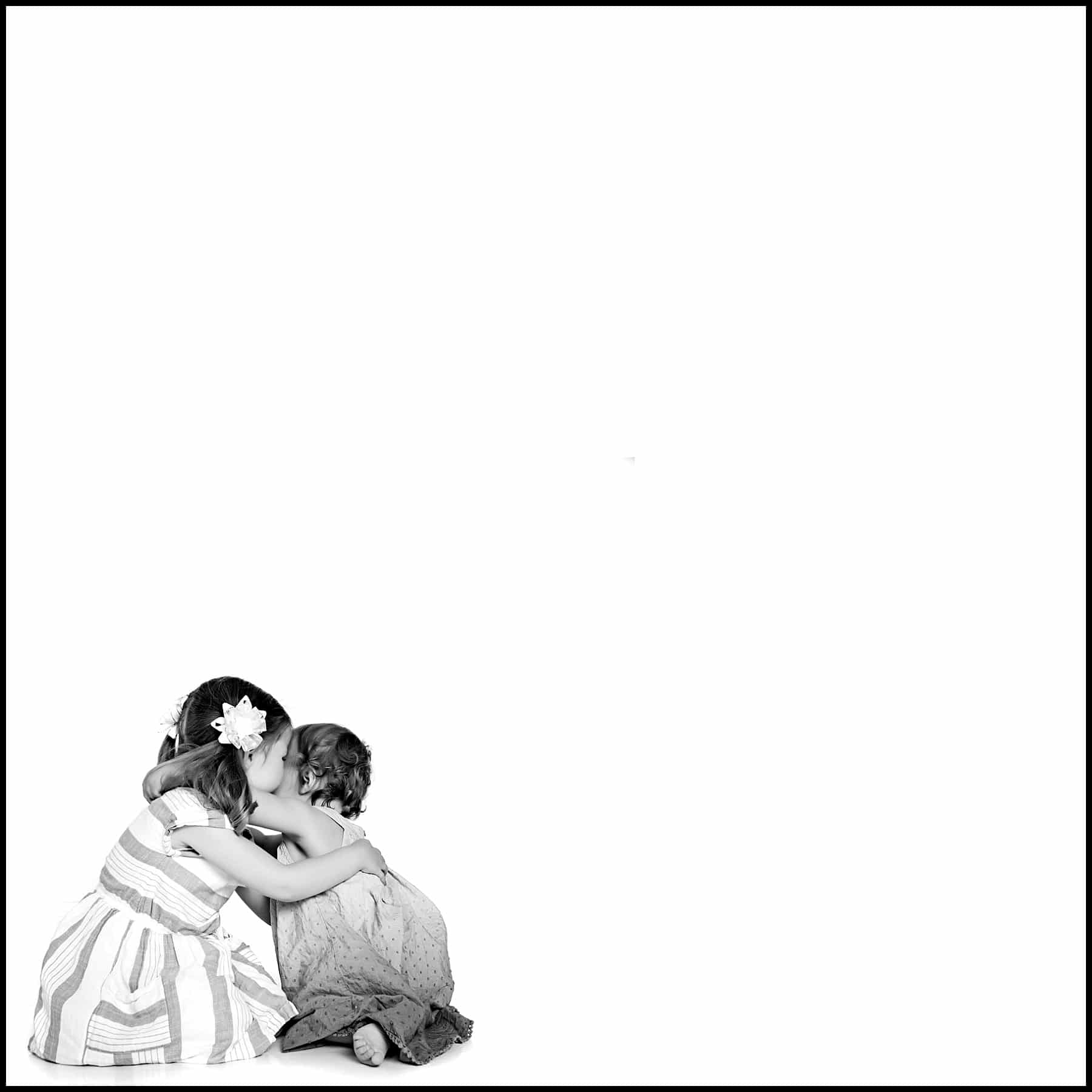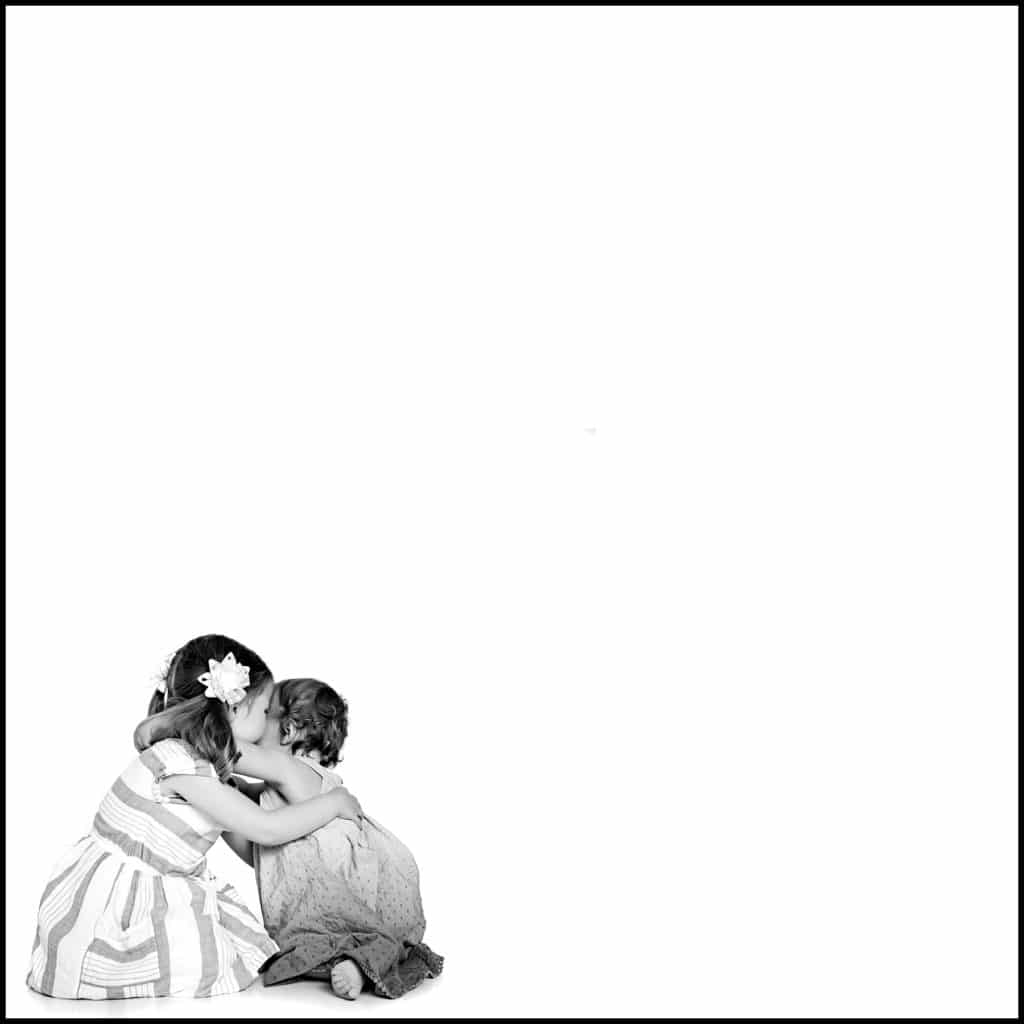 What was your favourite image overall?
That's a really difficult question. The favourite one of us all together is the 4 of us lying down which we have since bought. The favourite one of the girls together was really tough as it was between 2 – the one with Harriet sat on top of Charlotte and the one we bought. Harriet had some gorgeous images – the one with her arms crossed is hilarious as is the one with her pulling tongues. I wish I could have bought them all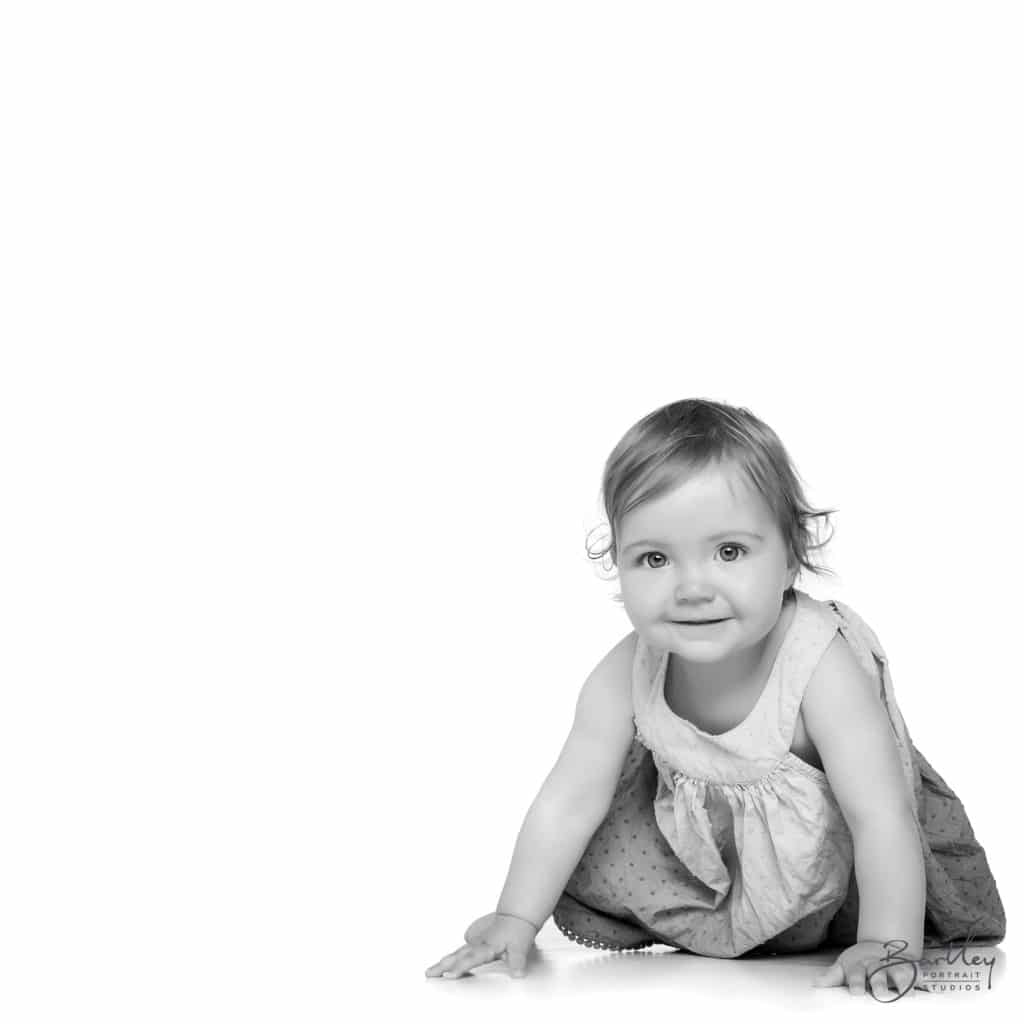 Are there any other comments that you would like to add?
Thank you for a wonderful experience and 2 beautiful portraits. 
If you are interested in coming along for a photoshoot yourselves, then please take a look at the following pages…