What were you looking to achieve from your shoot with us?
We were hoping just to come away with some great pictures, but we actually feel like we made some great memories and friends too. The whole experience was fantastic, to the extent that we're already discussing coming again! We haven't got any good family pictures and so that was our aim.


Tell us about your family / relationships / interest
I'm dad Warren, I'm 33 and a major Liverpool fan! I love watching movies with my fiancee Emma, 29, mostly horror films while she hides behind anything she can lift in front of her face!! We all enjoy watching Disney films or superhero movies with Amelia, who wants to act them out and be the hero, hence the Wonder Woman costume (she's her favourite this month!) We love going to Comic Con events in fancy dress together – making people smile is a great feeling!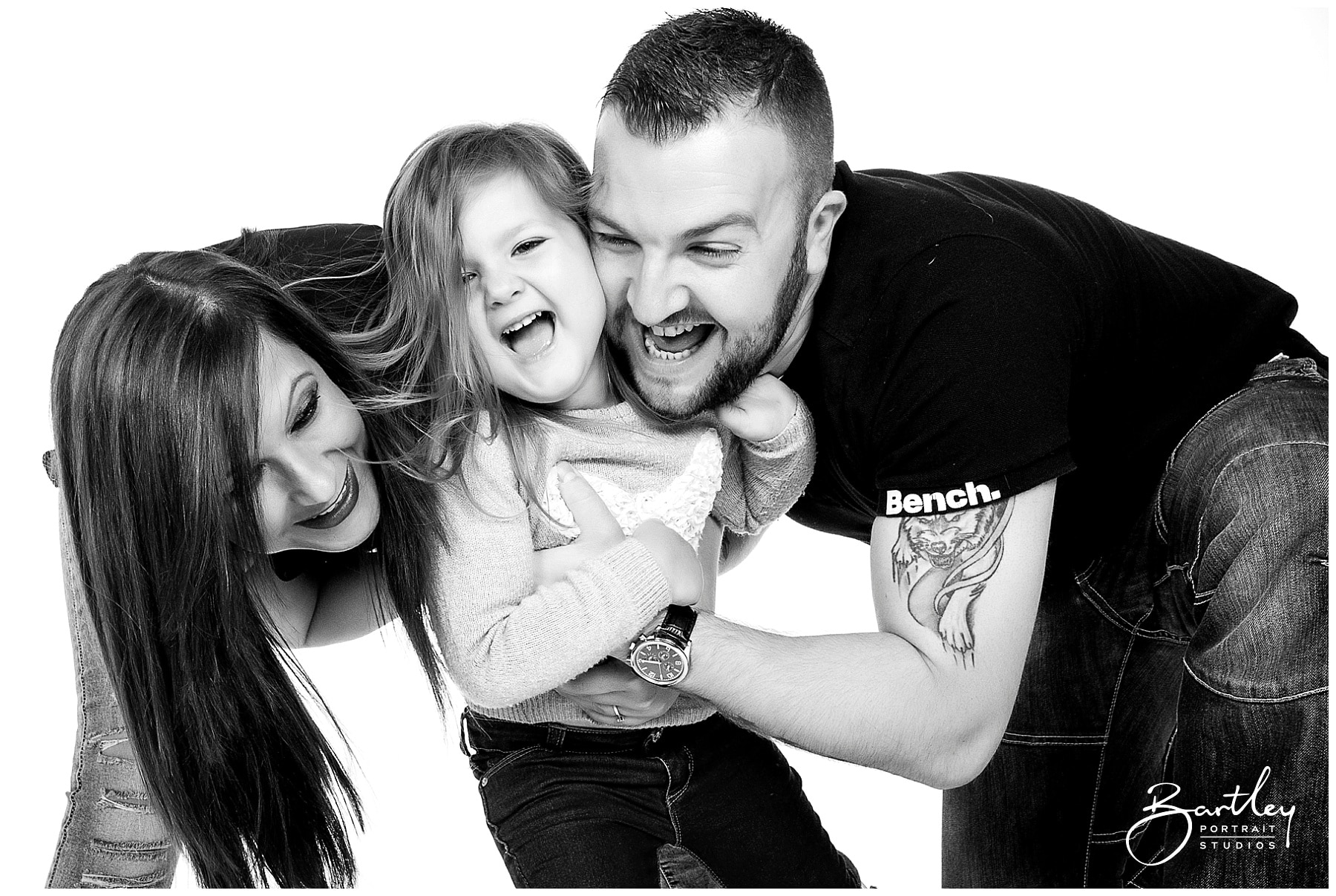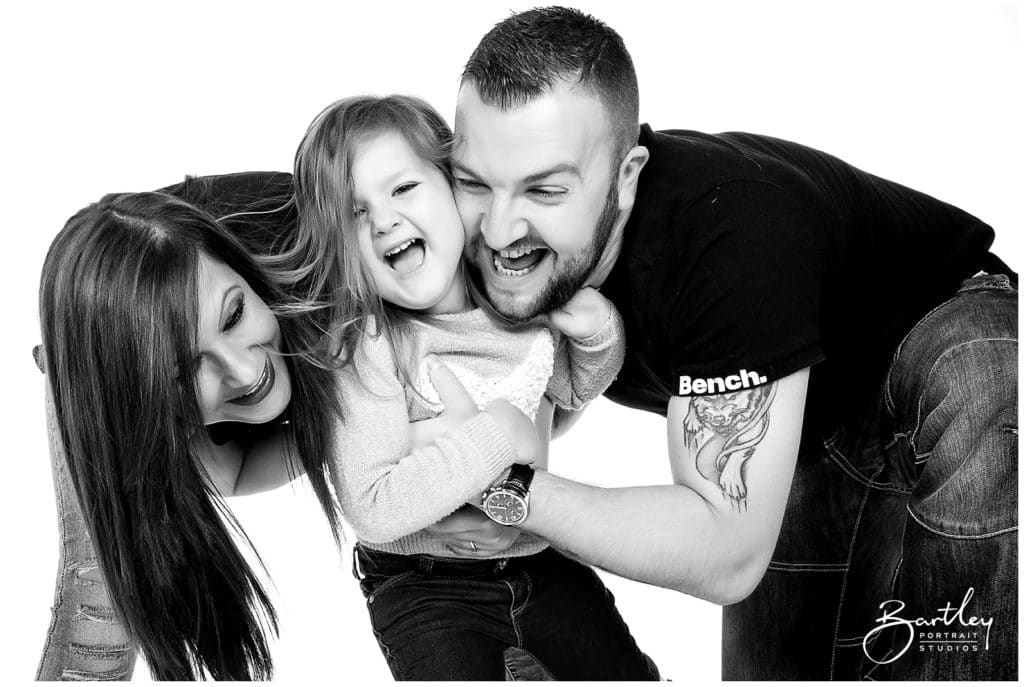 Had you ever done anything like this before?
We've never taken part in a family shoot before, myself and Emma have never even been in a studio! We have to say though, that we had an amazing time, just being able to be ourselves and not force poses or fake smiles, etc. We were able to just play around and have fun and a laugh. 

Why did you think that Bartley Studios would be right for you?
We chose Bartley Studios because we'd seen their family work on their website and it seemed like a really relaxed, fun place with a tremendous end product and we weren't wrong. Everyone we met there was just amazing and we have nothing but praise for you guys and the work you do. Chris, our photographer for the day was absolutely brilliant and had us laughing all the time we were there.


What personal items did you bring and why?
We brought along Amelia's favourite outfit, her Wonder Woman costume and her favourite toy Pink Ted. They've been joined at the hip ever since Amelia was 8 months old. I actually won Pink Ted at an arcade in Blackpool and she became Amelia's partner in crime immediately! She even rides pillion on her bike!!

How did your photographer use your props to suit a style?
Chris had some great ideas about using Amelia's props in his photos so we just let him go wild, the results were great. He loved the idea of her being innocent with Pink Ted and then becoming a superhero later in the shoot (which we thought was a brilliant touch).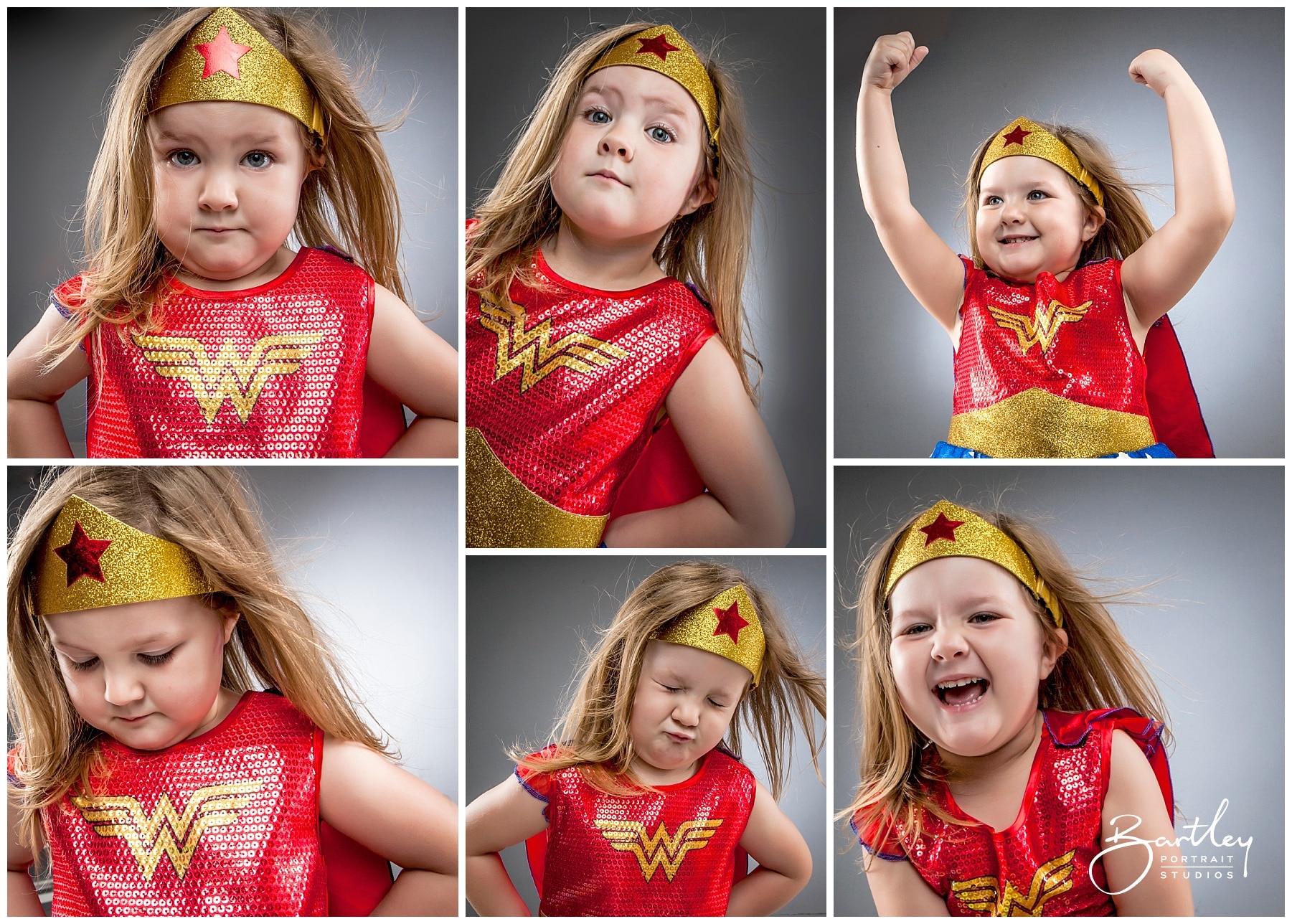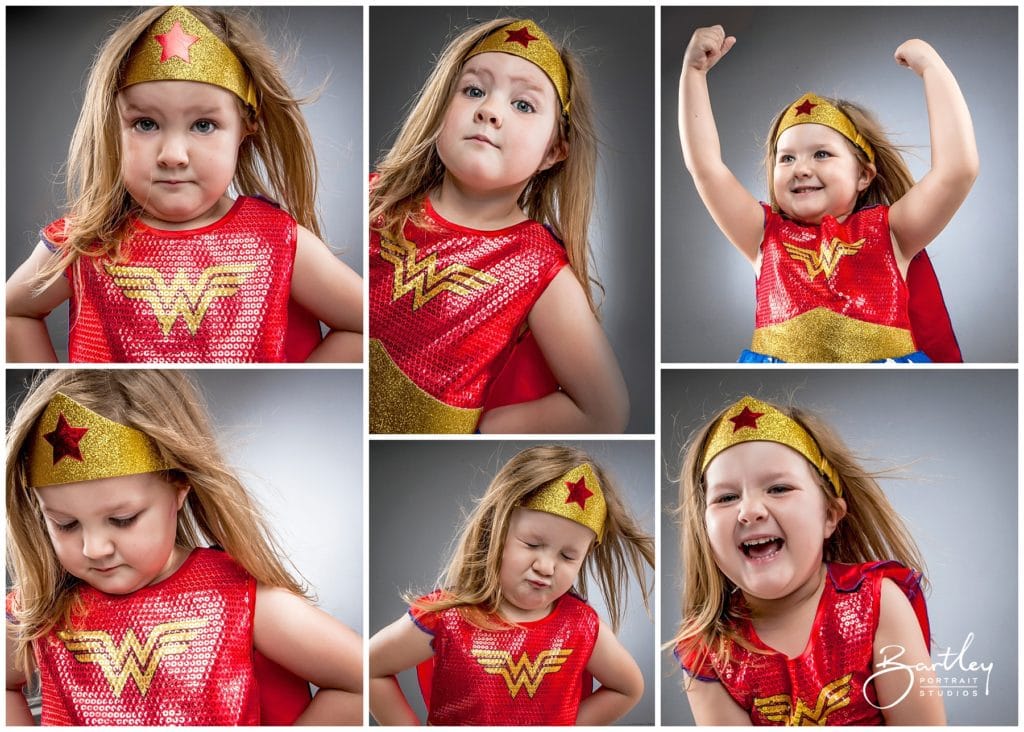 Were you worried about any parts of the session beforehand and if so what?
We didn't really have any worries about the shoot due to not knowing what to really expect as we've never done one before. I had general nerves as I'm no good in front of new people but Chris soon put us at ease and he acted like we've known him years. Great guy.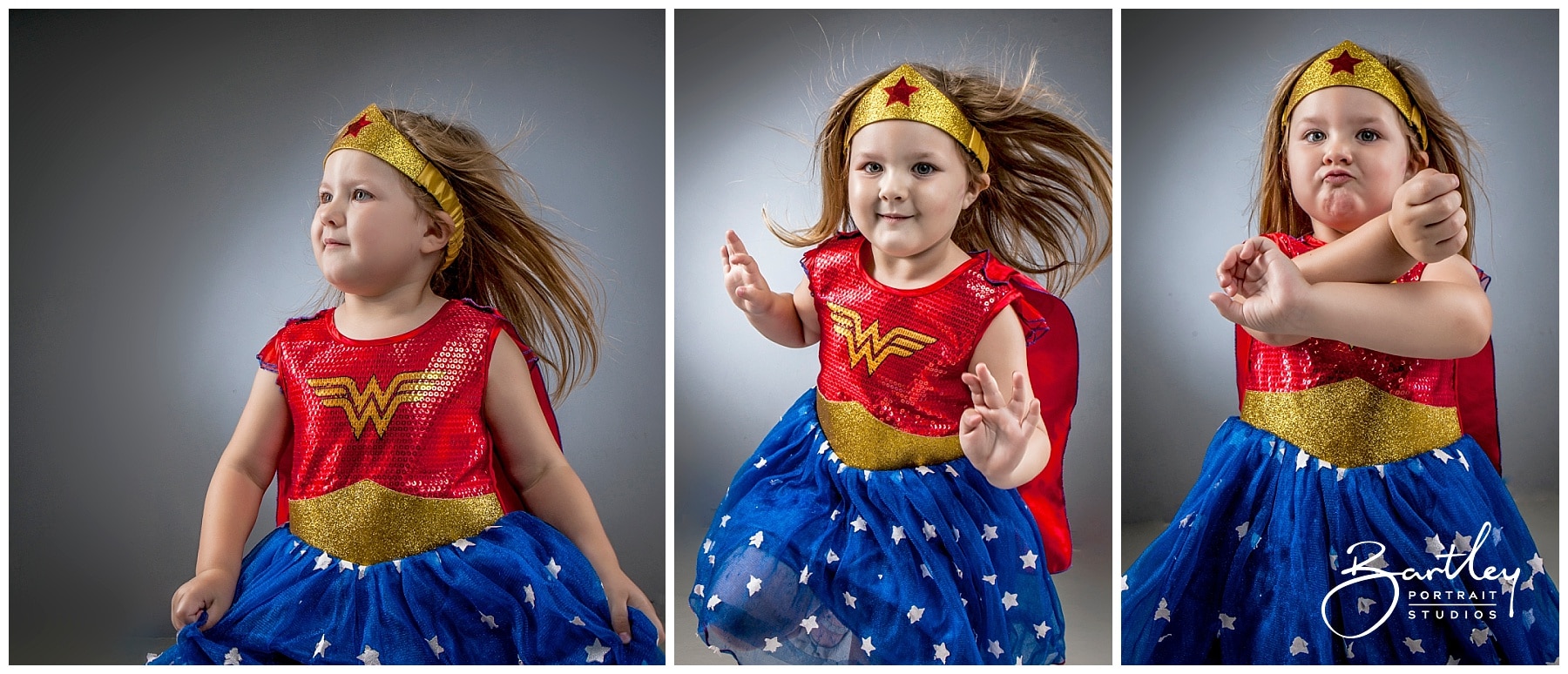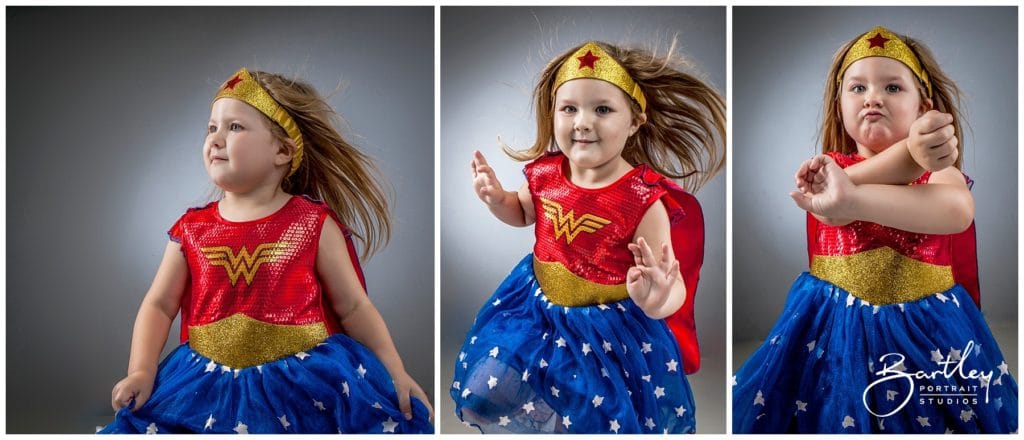 Tell us about the favourite parts of your experience and why you enjoyed them
We can't really pick a favourite part just because we loved the whole experience so much! It was, from start to finish, one of the best things we've done together as a family. It was amazing for me to see Emma and Amelia have so much fun being little model's for the day! Amelia loved the song choice for our presentation, Black Magic by Little Mix, she heard it on the radio in the car after we left and it's now known as our Photo Song!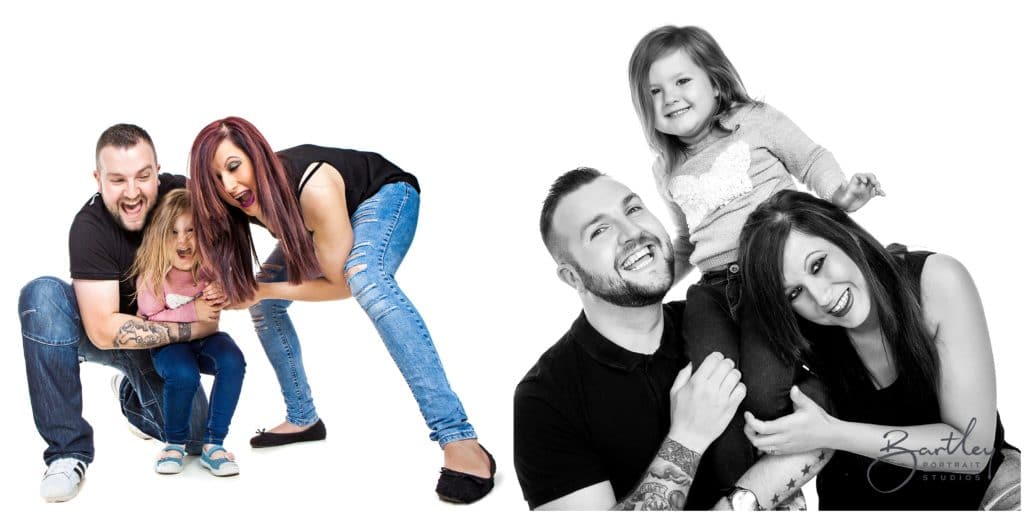 What advice do you have for other clients coming for a shoot with us?
If I was to give any advice to people looking for a shoot, I'd tell them to go nowhere other than Bartleys. It's such an amazing experience tailored to suit the individual or family. There's nothing forced, no pressure, just a really good, fun atmosphere with a great staff.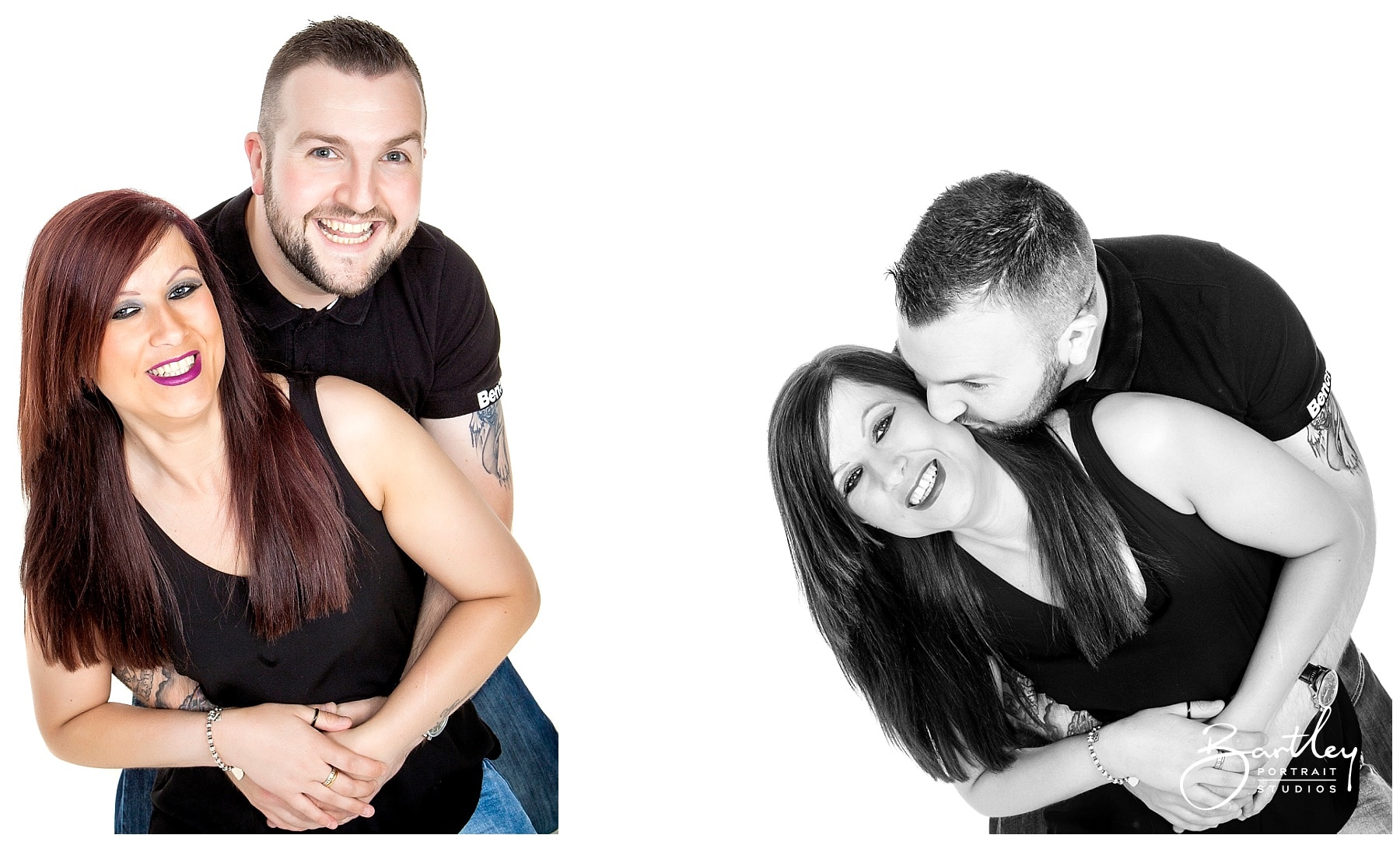 What was your favourite image overall?
We can't pick a favourite image as we love them all!!! We can't choose just one!

Are there any other comments that you would like to add?
We just want to thank everyone who helped us, from Caroline greeting us, to Chris taking our pictures, and to John for guiding us through the decision making process. It was all made so relaxing and stress free, friendly and exciting! It was an amazing experience and we'll definitely be coming again soon! We've already recommended you to everyone we know! We loved the previewing the finished product and can't wait to get them on our wall and show everyone we can! Thank you!!
Thanks once again for a brilliant time, we've made some great memories and some incredible pictures. 
Warren, Emma and Amelia. 
If you are interested in coming along for a family photo shoot yourselves, then please take a look at the following pages…