What were you looking to achieve from your shoot with us?
Having a young family we really want to capture moments with our kids while they're still young, especially having another new born in the house it's hard get these moments altogether at home in front of a camera.


Tell us about your family

We've got a sporty house with a football enthusiastic 9 year old , Reece, who supports Everton FC and plays for Woolston JFC. We've now got Willow who's 6 months old so we have some girl power at home as well! We love spending time as a four whether at home or out and about.


Had you ever done anything like this before?
We've never done anything like this before photo wise so we didn't know what to expect – we were amazed with how much fun we had and how good the experience was. Ste even commented 'let's do this every year' he enjoyed it that much.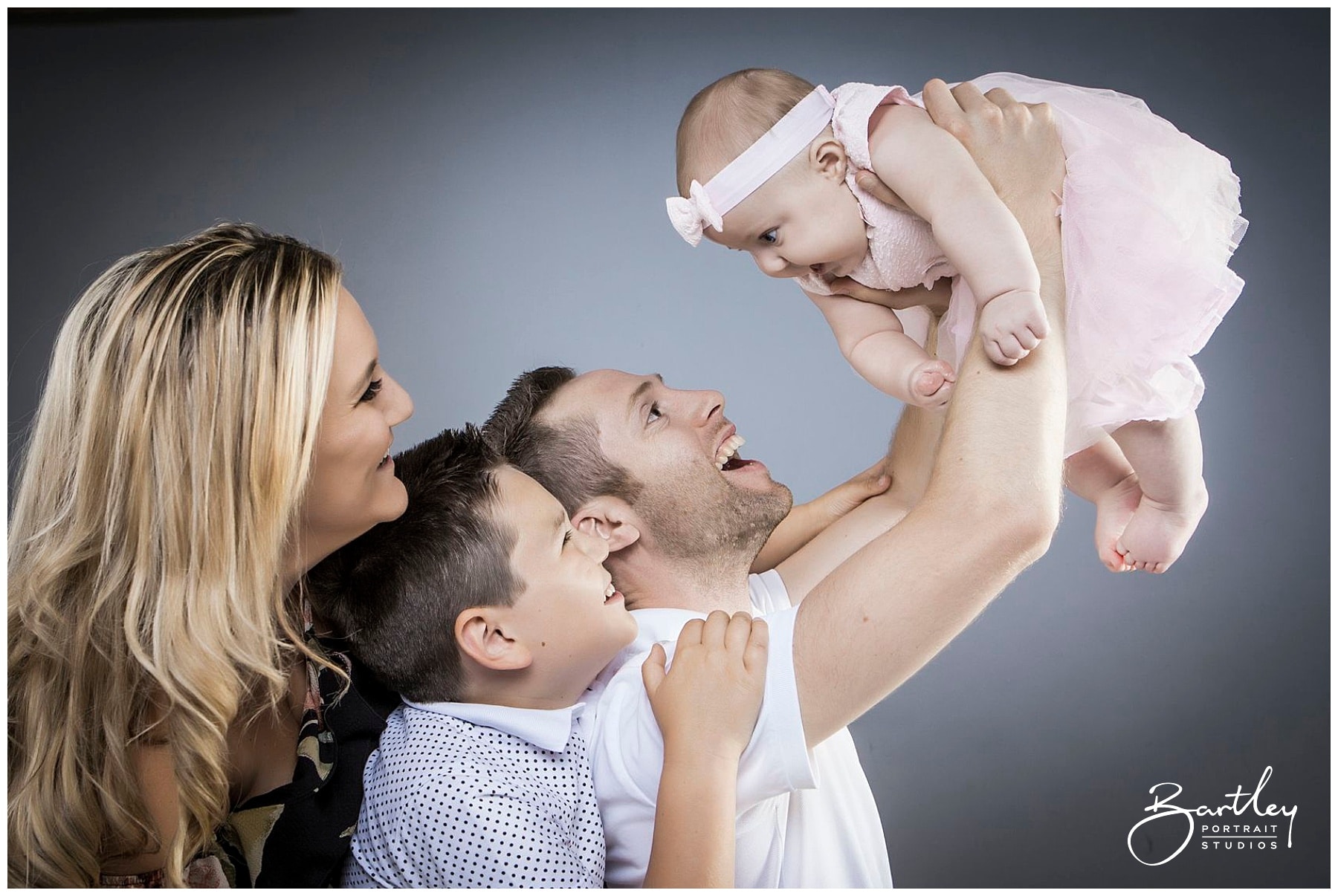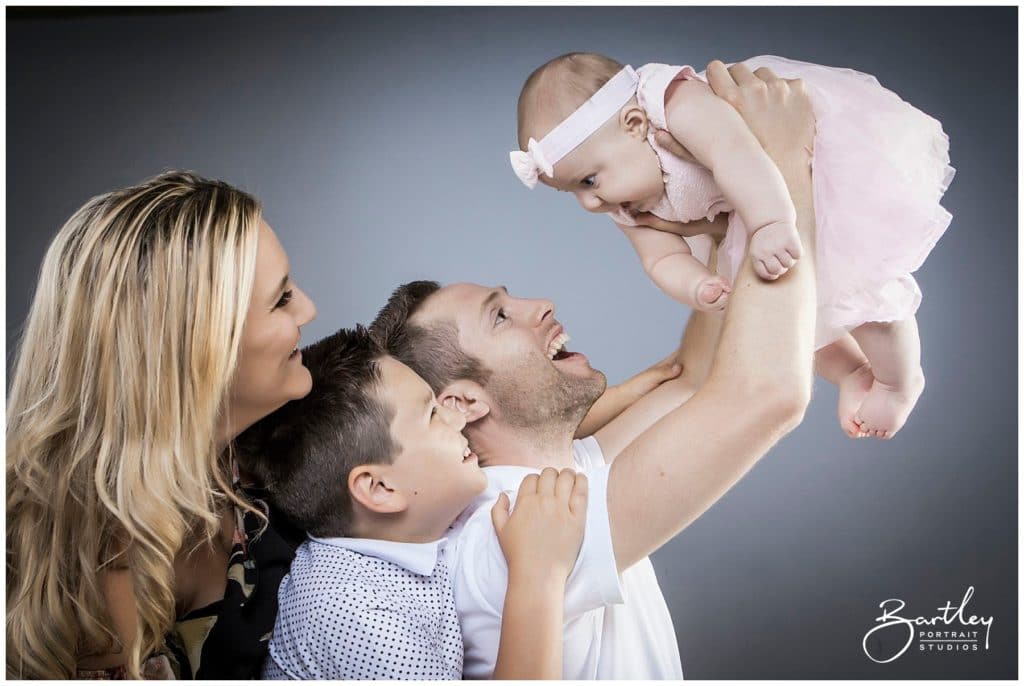 Why did you think that Bartley Studios would be right for you?
We knew Bartley studios were right for us from the moment we made contact about booking the session – warm, welcoming and very professional. From then on it was easy organising the session
with Natasha ringing us the week of the shoot, for a friendly chat about what the day would entail and what we wanted out of the day. She was so lovely to speak too & I got off the phone feeling she really cared about our family as she genuinely asked about them and what they liked etc.. 
As soon as we walked into the studio, the experience of being made to feel like VIPs continued, in its gorgeous set out. Nothing was too much (even Willow needing a bottle break). I couldn't get over how every little detail of professionalism, customer care & ambience was covered. Making all 4 of us relaxed instantly.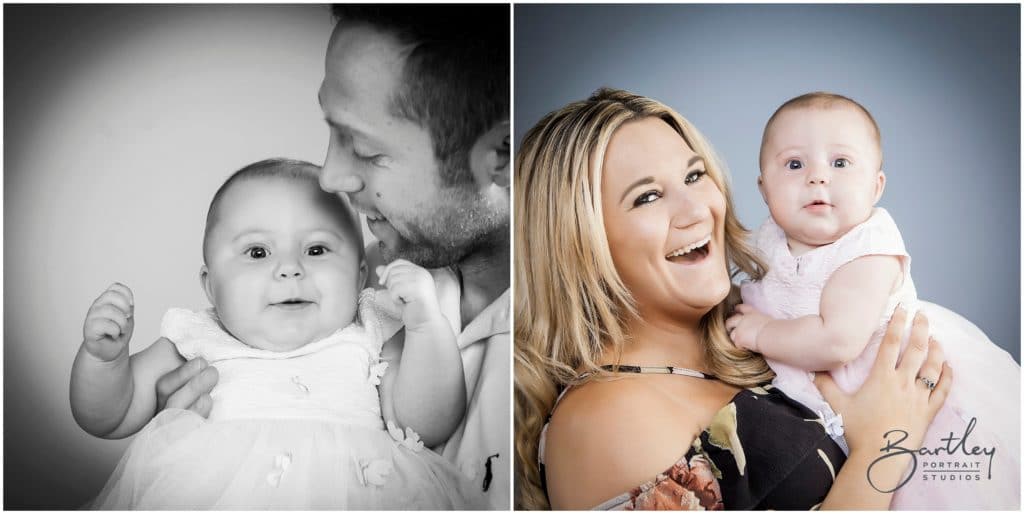 What props did you bring and why?
Reece brought his new Everton football kit & a football as something different & personal to him. Natasha made Reece feel like he was a professional player for his football shoot, he just giggled all the way through.. and the photos were amazing.. For Willow our 6 month old we brought a few soft toys & outfits including her christening dress so we could get the best possible photo of her in her dress for her big day. Again Natasha worked her magic (even with a sleepy Willow) she zoomed into what was important, Willows little bracelet, the children holding hands and Willow favourite teddies at the moment.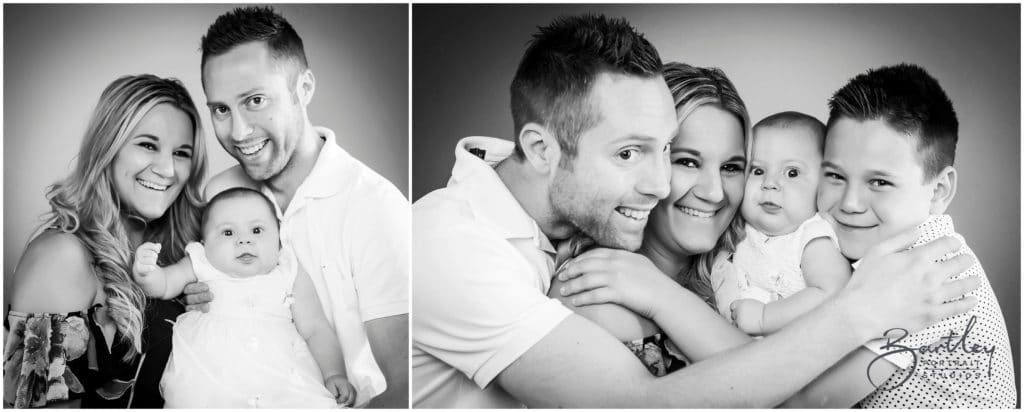 How did your photographer use your props to suit a style?
Our photographer Natasha was brilliant – she made us at ease so it was easy to get natural photos of Reece with his football & Willow with her soft toys.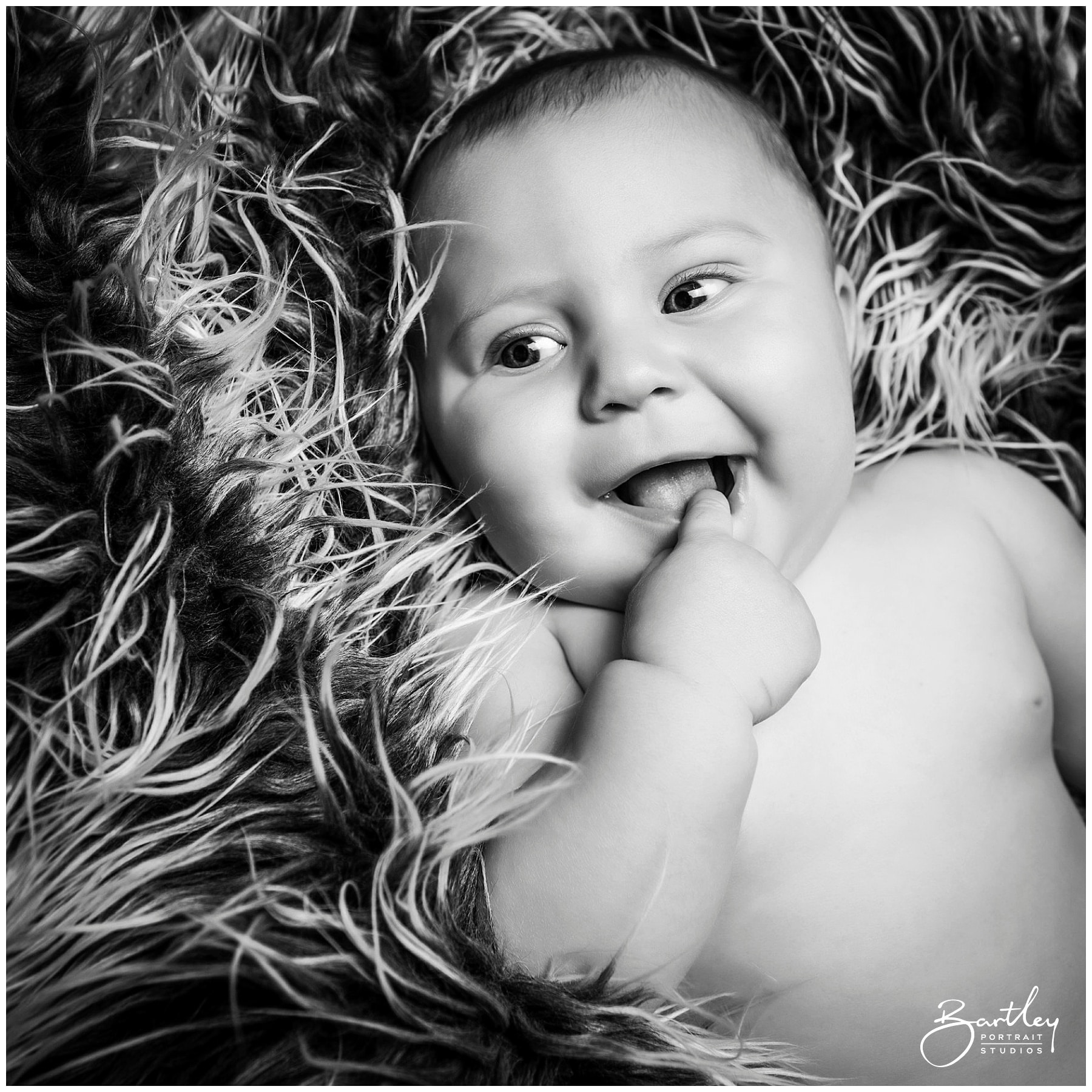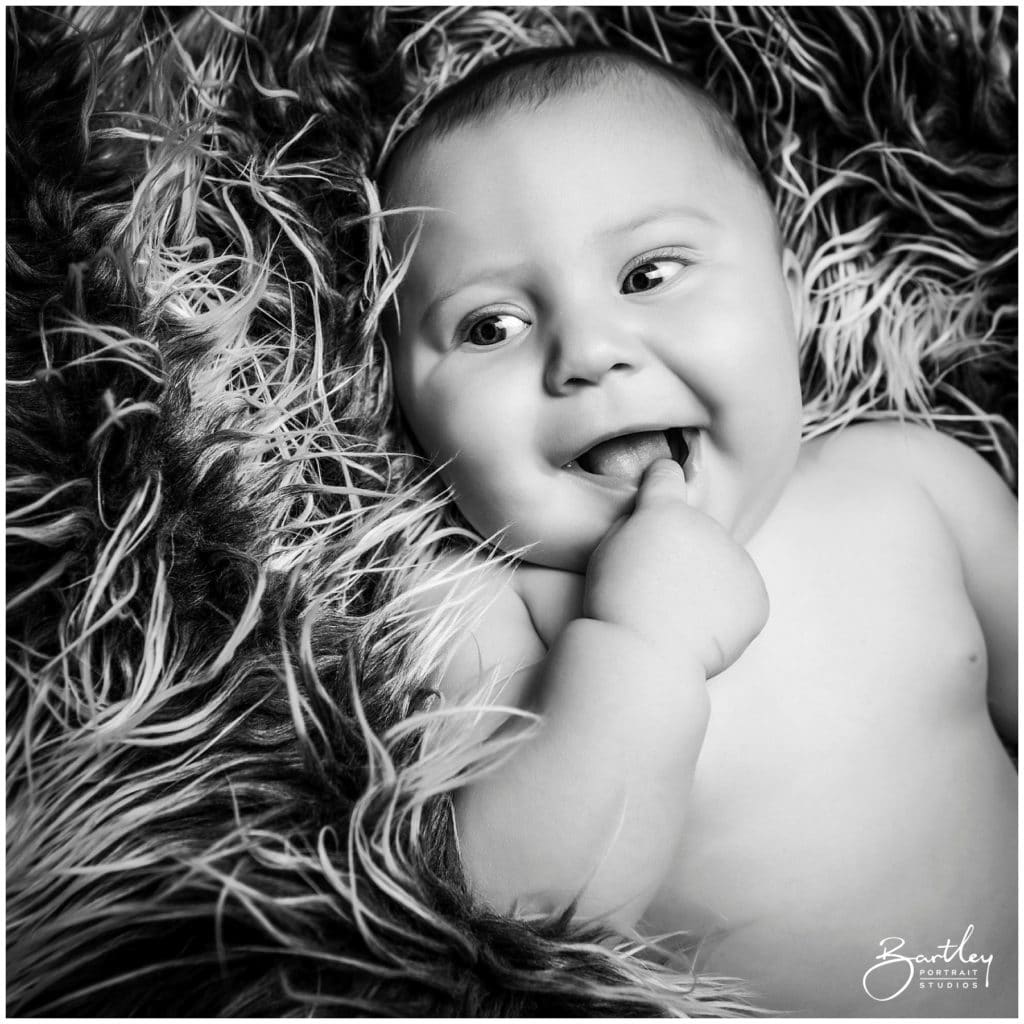 Were you worried about any parts of the session beforehand and if so what?
We were worried about what it might be like having to get the kids relaxed & smiling so that our photos looked natural & not forced. We thought we might feel a bit silly – but we far from feeling like this. 
As a mum of a small baby again, I think we all lack the confidence we once had.. that last bit of baby bump that won't move or the tired eyes etc.. I was really nervous going in front of the camera, (having a tantrum before leaving the house, as nothing fits right or looks right). I had make the decision I wasn't going to have any pictures of myself but as soon as we got to Bartleys studio all that soon changed & I can't thank them enough for making me feel at ease, as I would of missed out on an amazing family experience.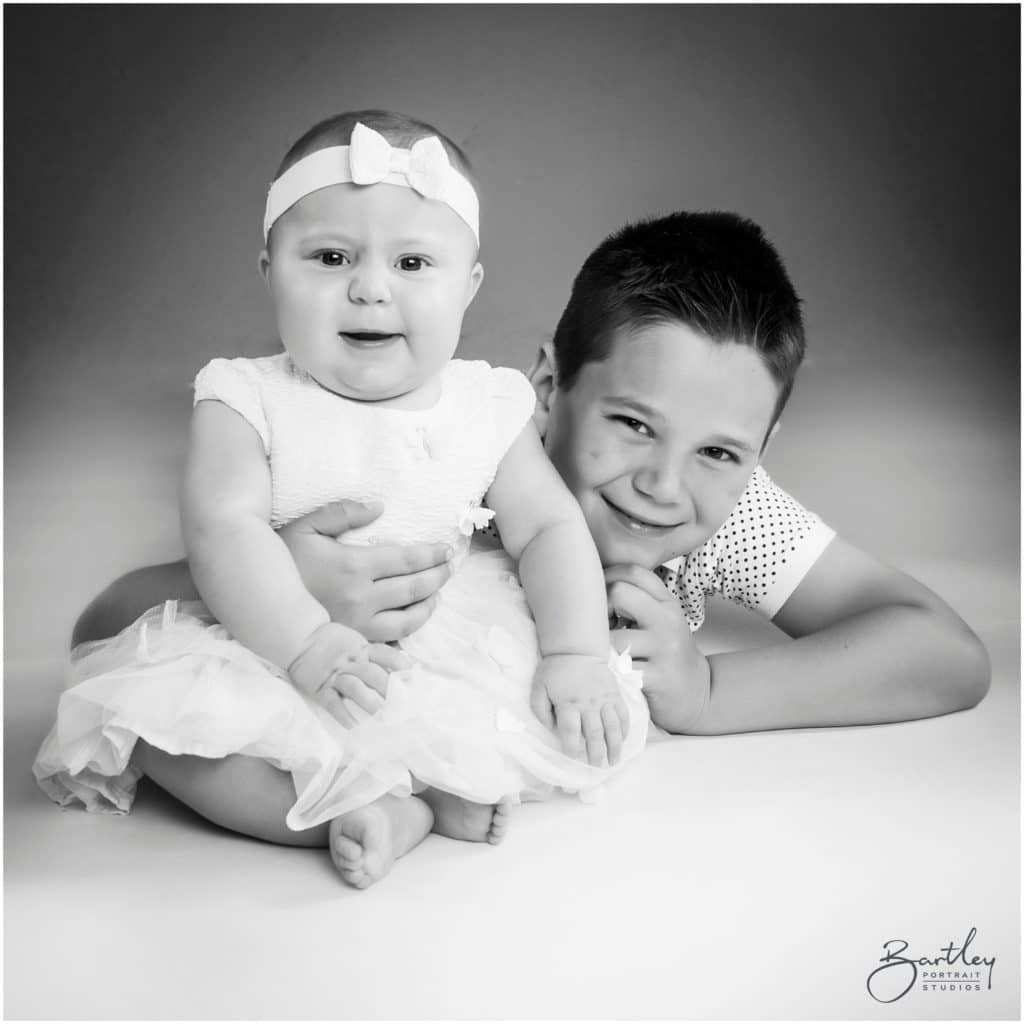 Tell us about the favourite parts of your experience and why you enjoyed them
We loved just being together & having some fun during the shoot – getting our 6 month old – Willow – to smile & giggle is always fun. Seeing Reece being a loving big brother with Willow & having photos of these moments is very heart warming as parents too. I couldn't pin point 1 favourite bit, as from start to finish was our favourite…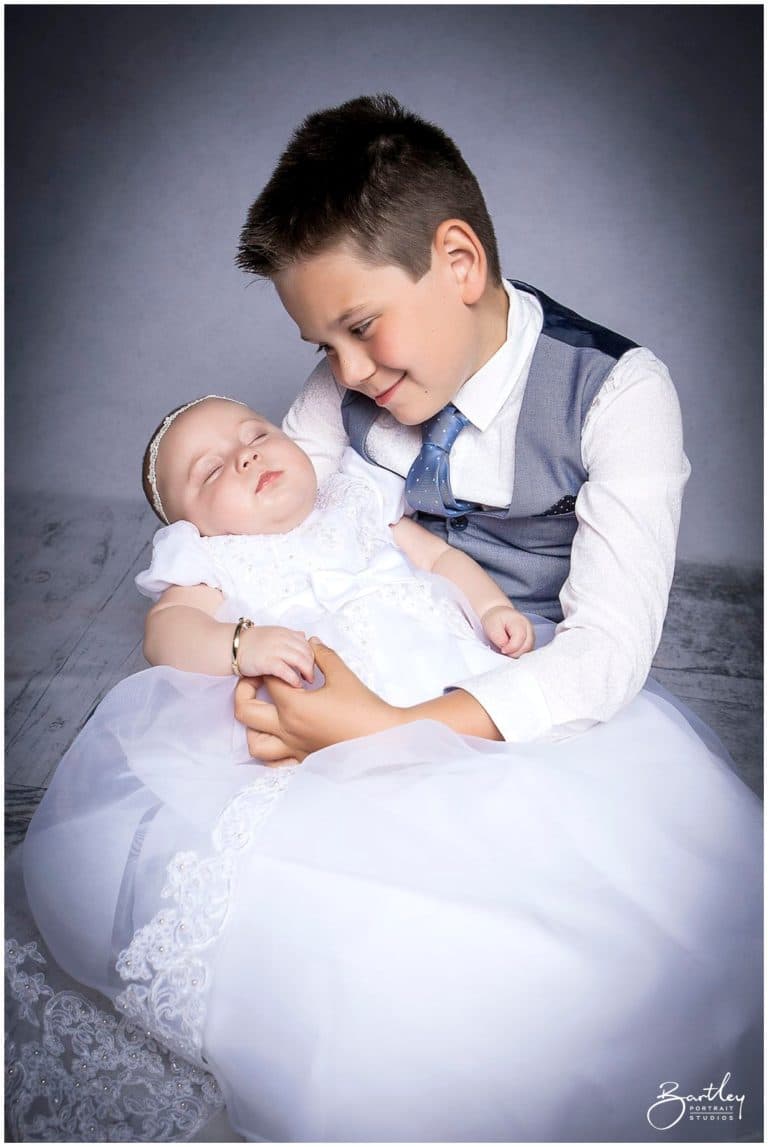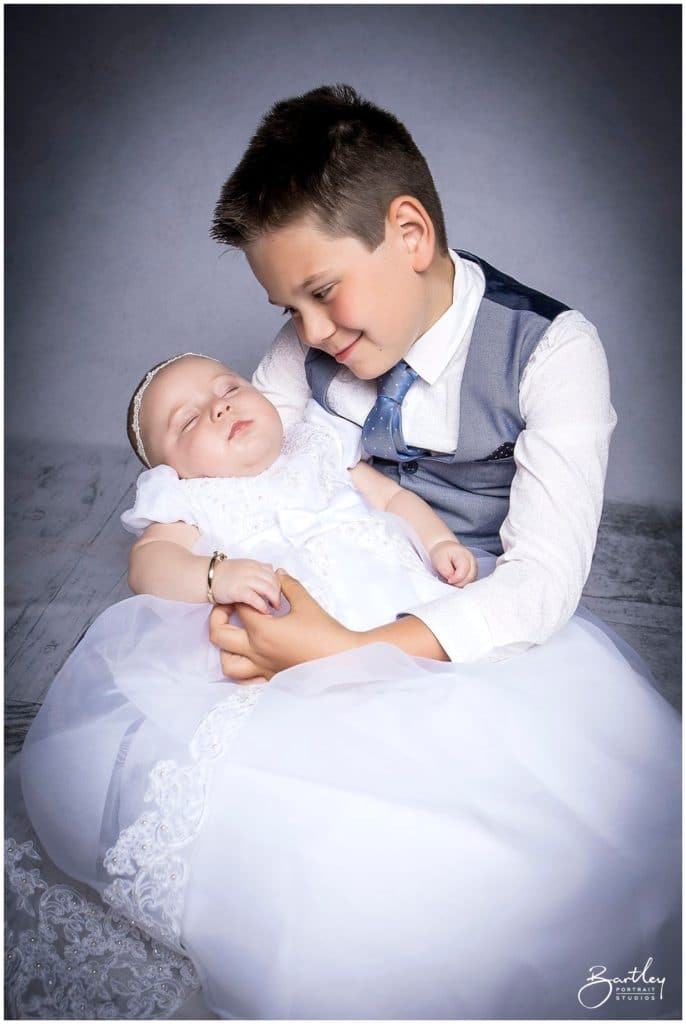 What advice do you have for other clients coming for a shoot with us?
For other clients coming for a shoot – we'd advise to take some favourite toys/props if it's a family shoot with kids. Otherwise having some change of outfits is worthwhile to capture different styles of photos & moments. Have an open mind and let the professionals  work their magic, as you can't imagine until you sit at the big screen for the photo showing how perfect the pictures will turn out.. its so clever how lighting and angles can capture the perfect moment..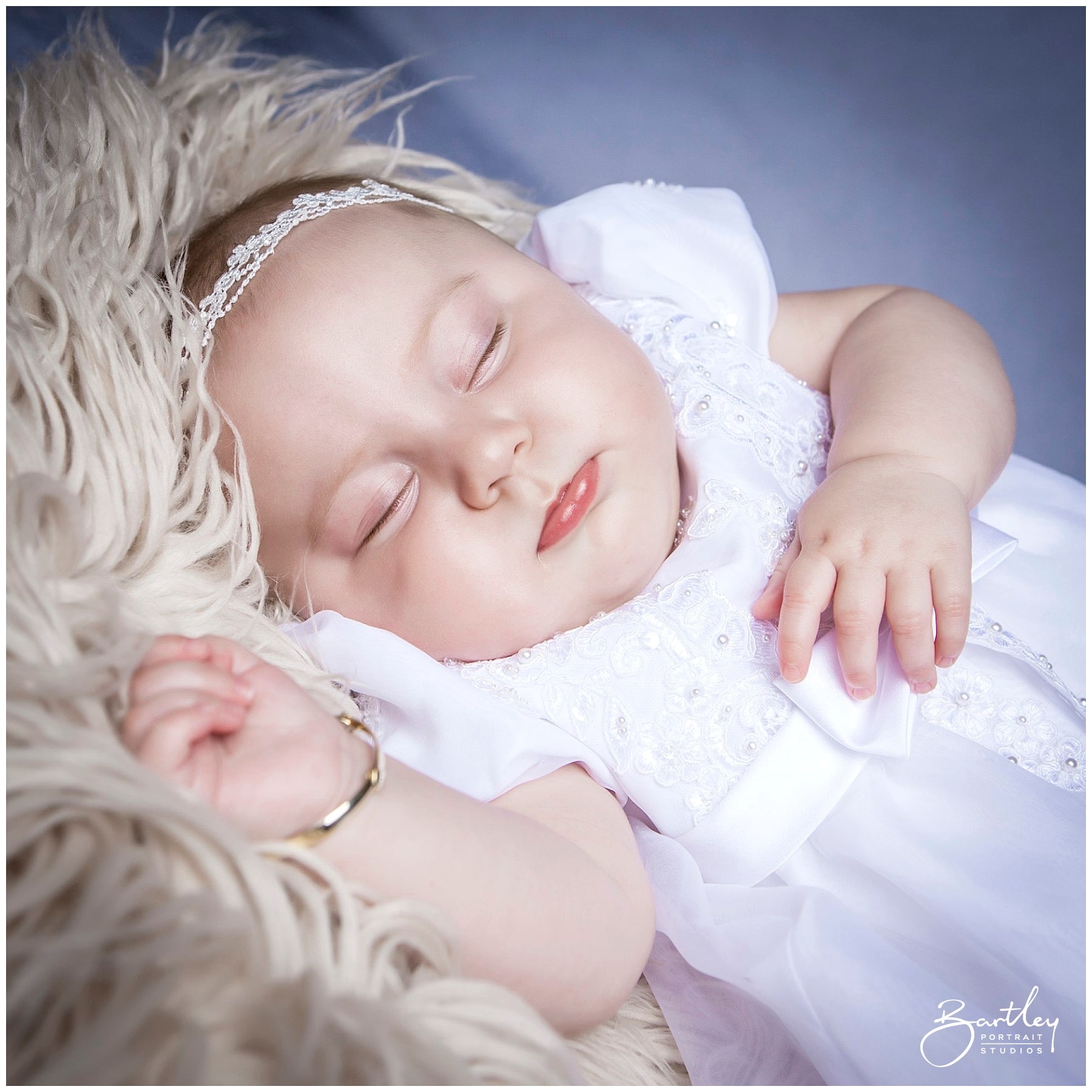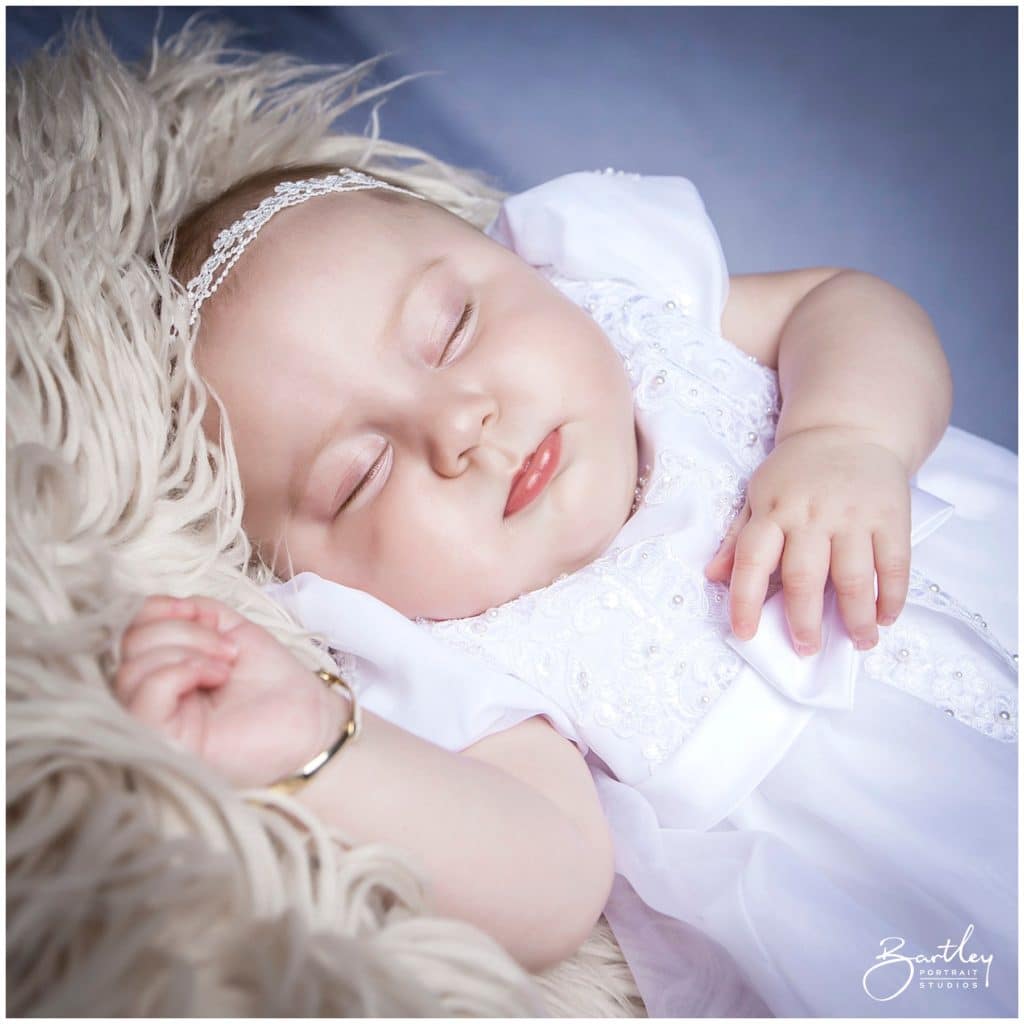 What was your favourite image overall?
All of them haha.. We've got a few favourites – it's too hard to pick one! We love the group photo of us all where Willow is looking at the camera & the 3 of us are looking at Willow – then we love the shots of Reece in his football kit & Willow with Reece. We wanted them all..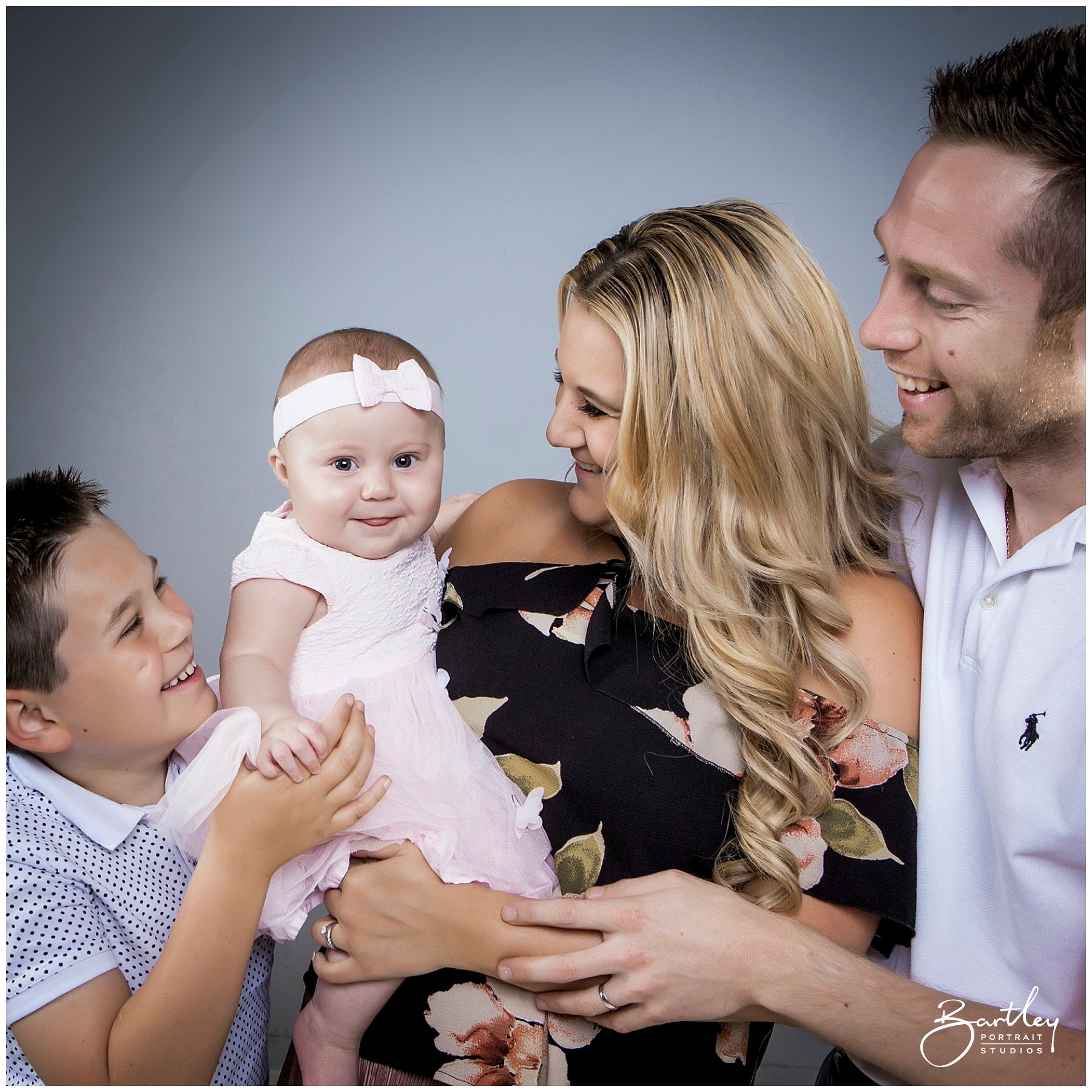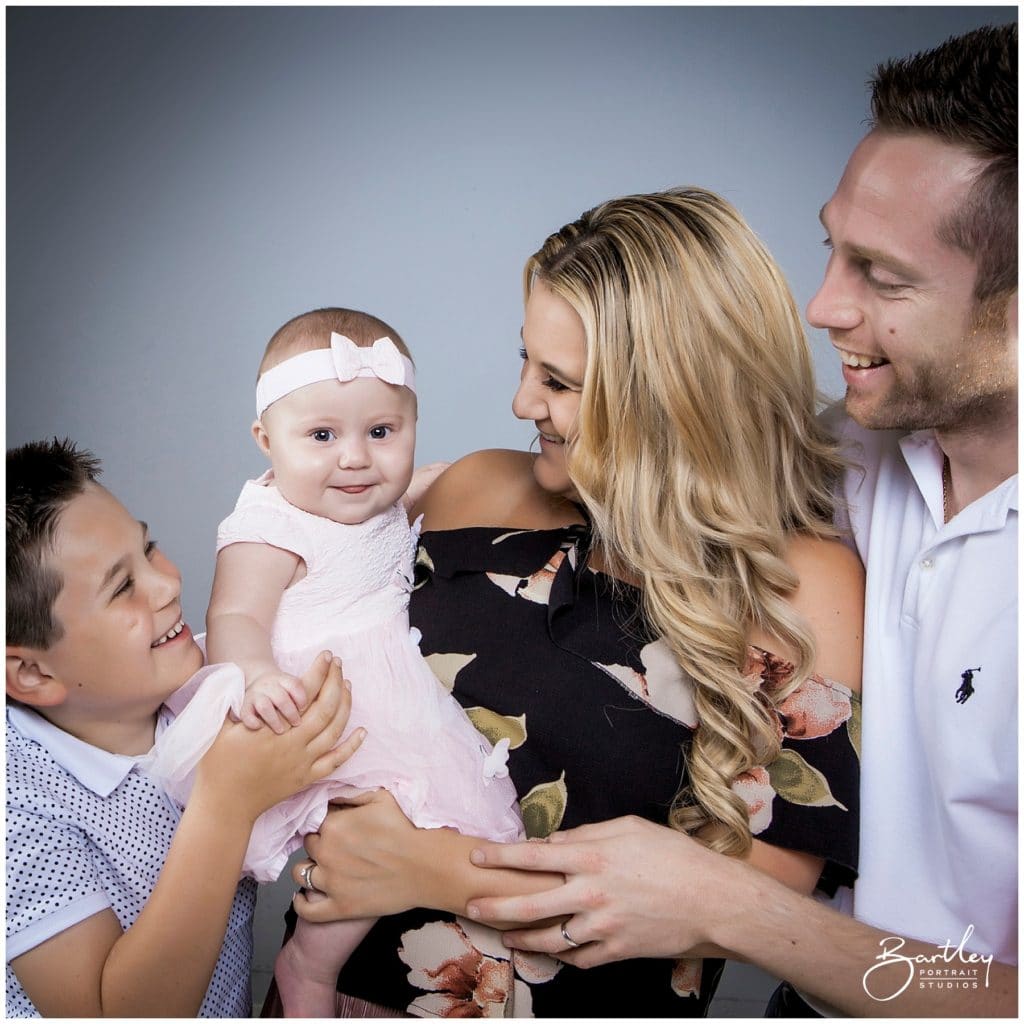 Are there any other comments that you would like to add?
We loved the whole experience & can't wait to see our favourite prints on the wall at home.


If you are interested in coming along for a photoshoot yourselves, then please take a look at the following pages…