What were you looking to achieve from your shoot with us?
We didn't know what to expect from our photo shoot. We were initially surprised that we would need to take part and we were both quite adamant that we wouldn't like any of the family pictures taken. That completely changed once we saw how the pictures had turned out.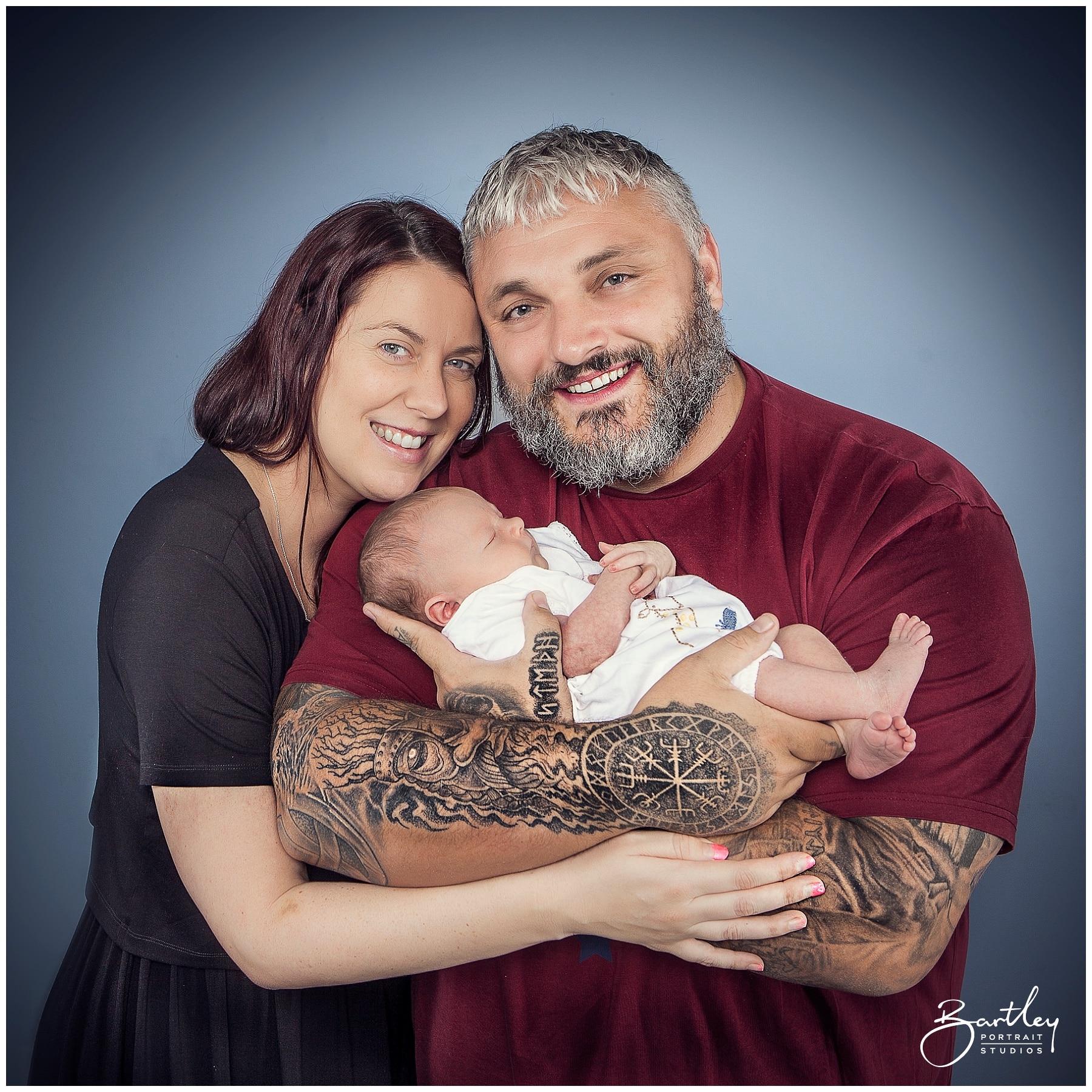 Tell us about your family
Me and my husband met at school and became a couple once we left almost 17 years ago. Having Lottie-Mae has made our family complete. We have quite a large and extremely close family spending lots of time with parents, grandparents and siblings we especially like spending time with our nieces and nephews.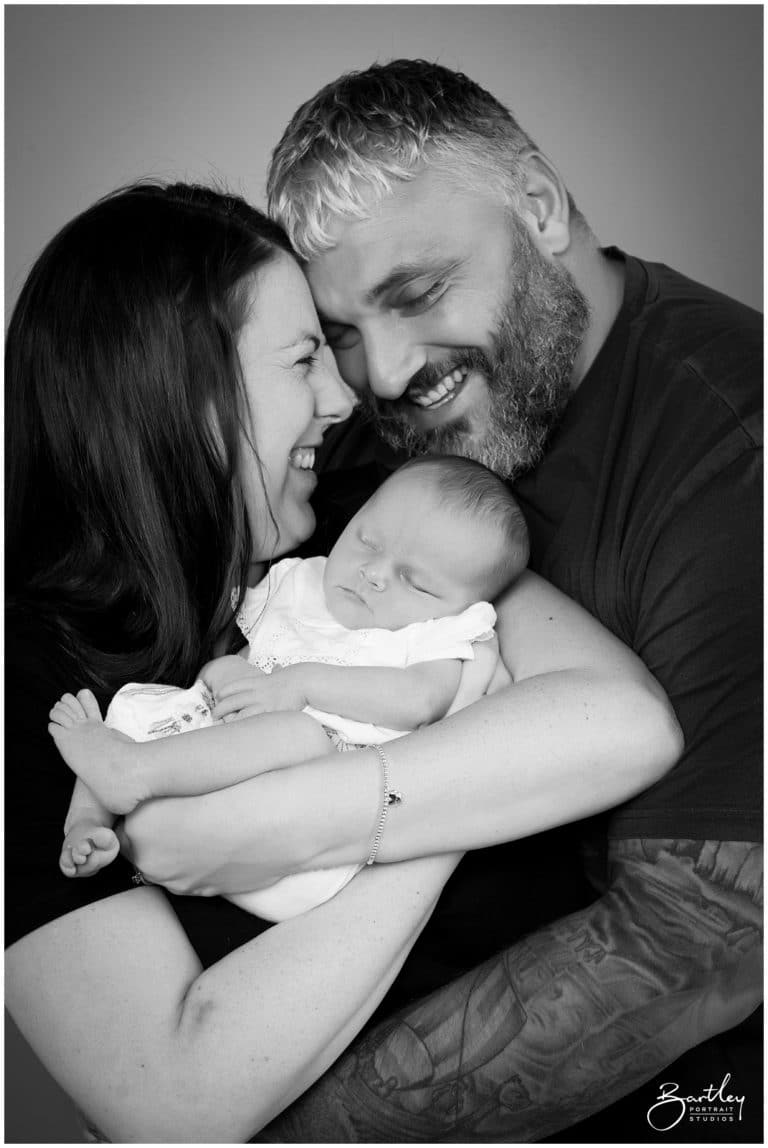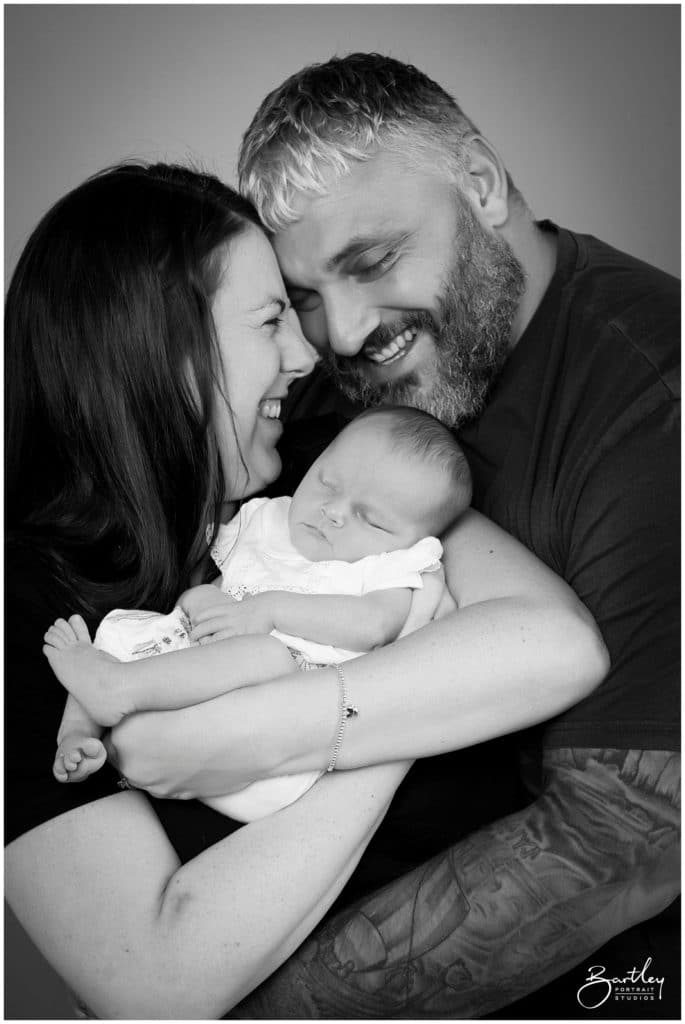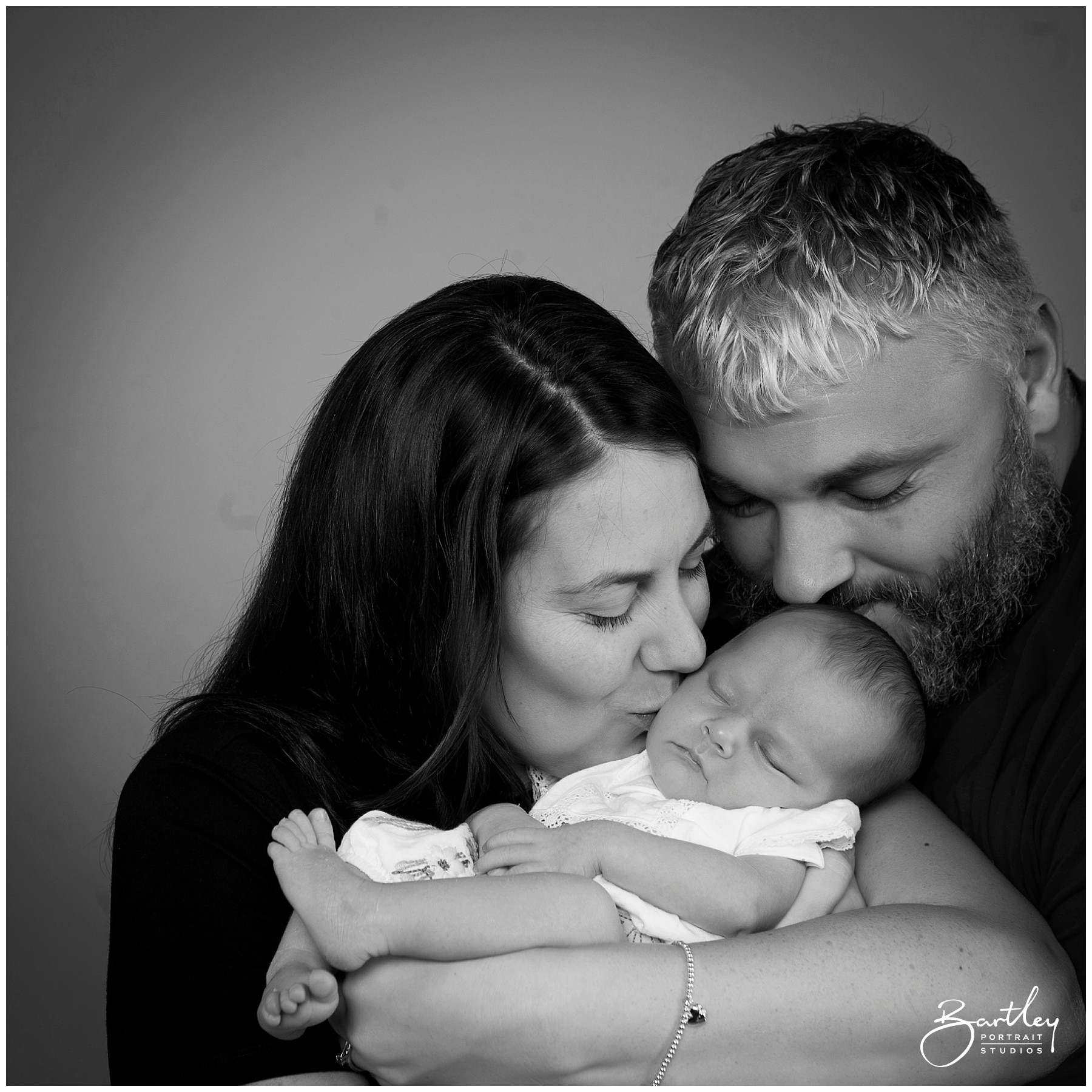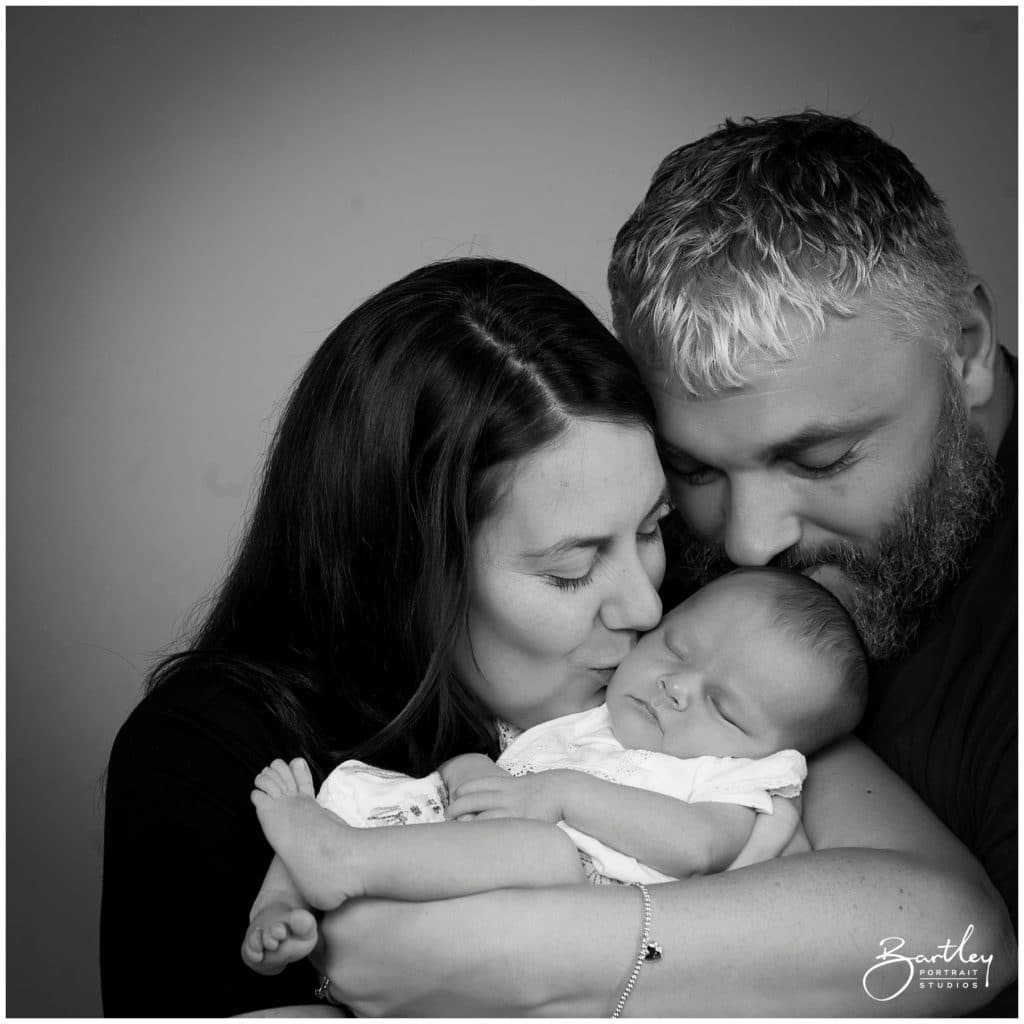 Had you ever done anything like this before?
Prior to the photo shoot at Bartley studios a friend had entered us into a competition with a local photographer to receive a free newborn photo shoot which we had taken part in a couple of days before your shoot. Both experiences could not have been more different. We liked the fact that at Bartley we were able to bring in our own personalities and something that means something to us as a family.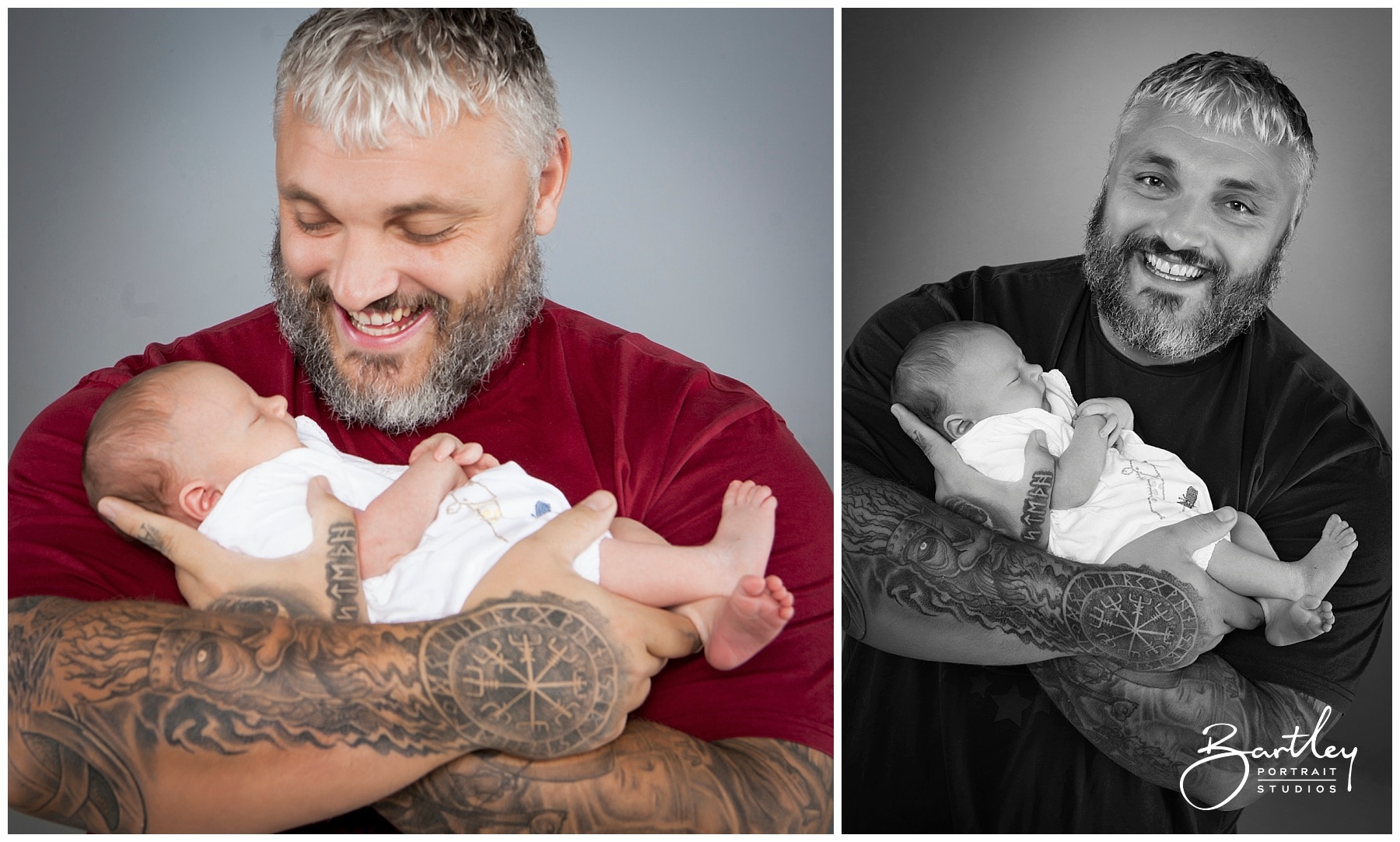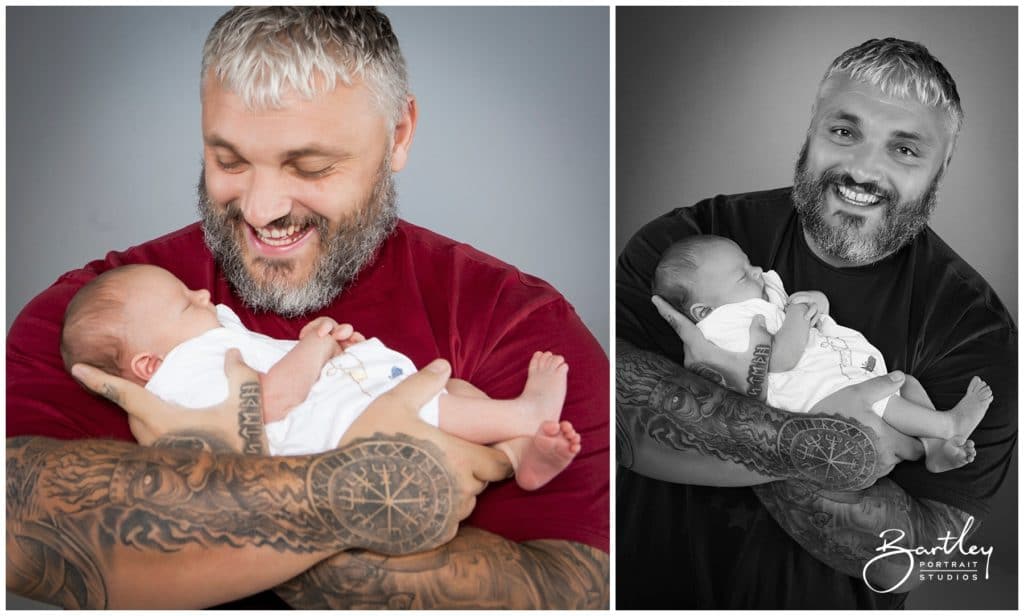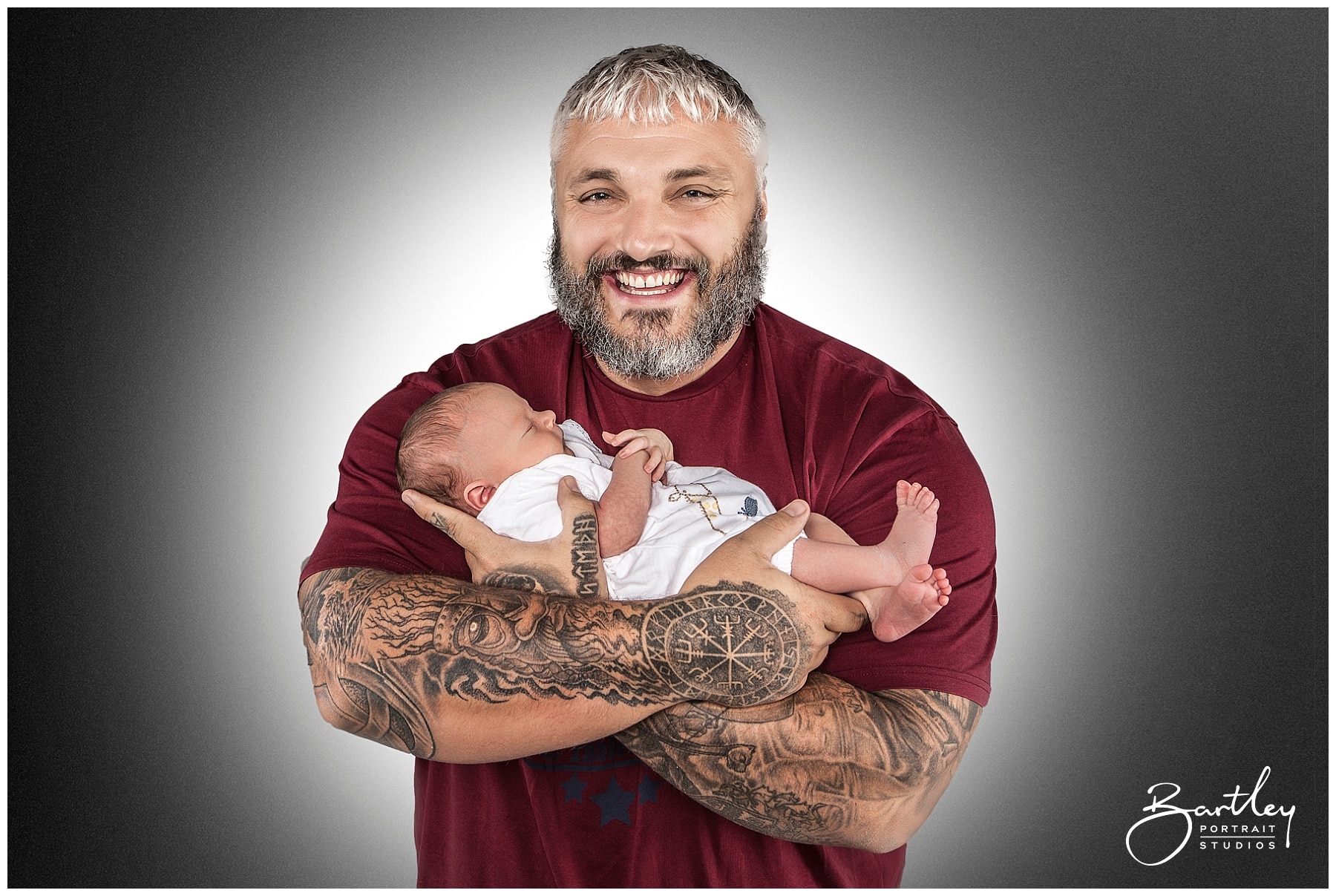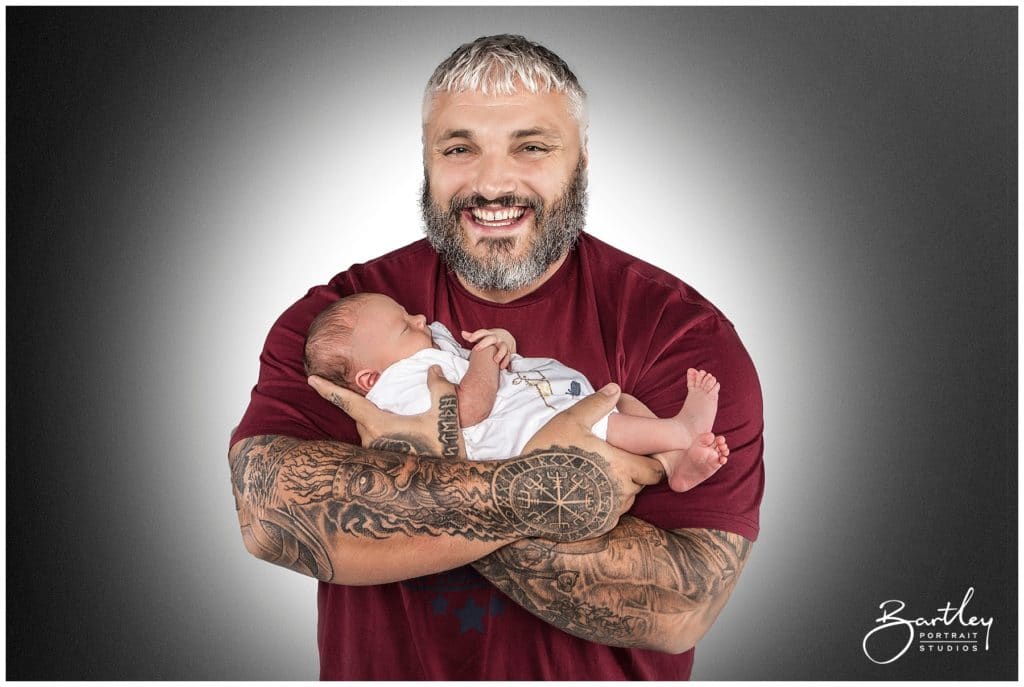 Why did you think that Bartley Studios would be right for you?
As soon as we walked into the studio we knew the experience was going to be something special.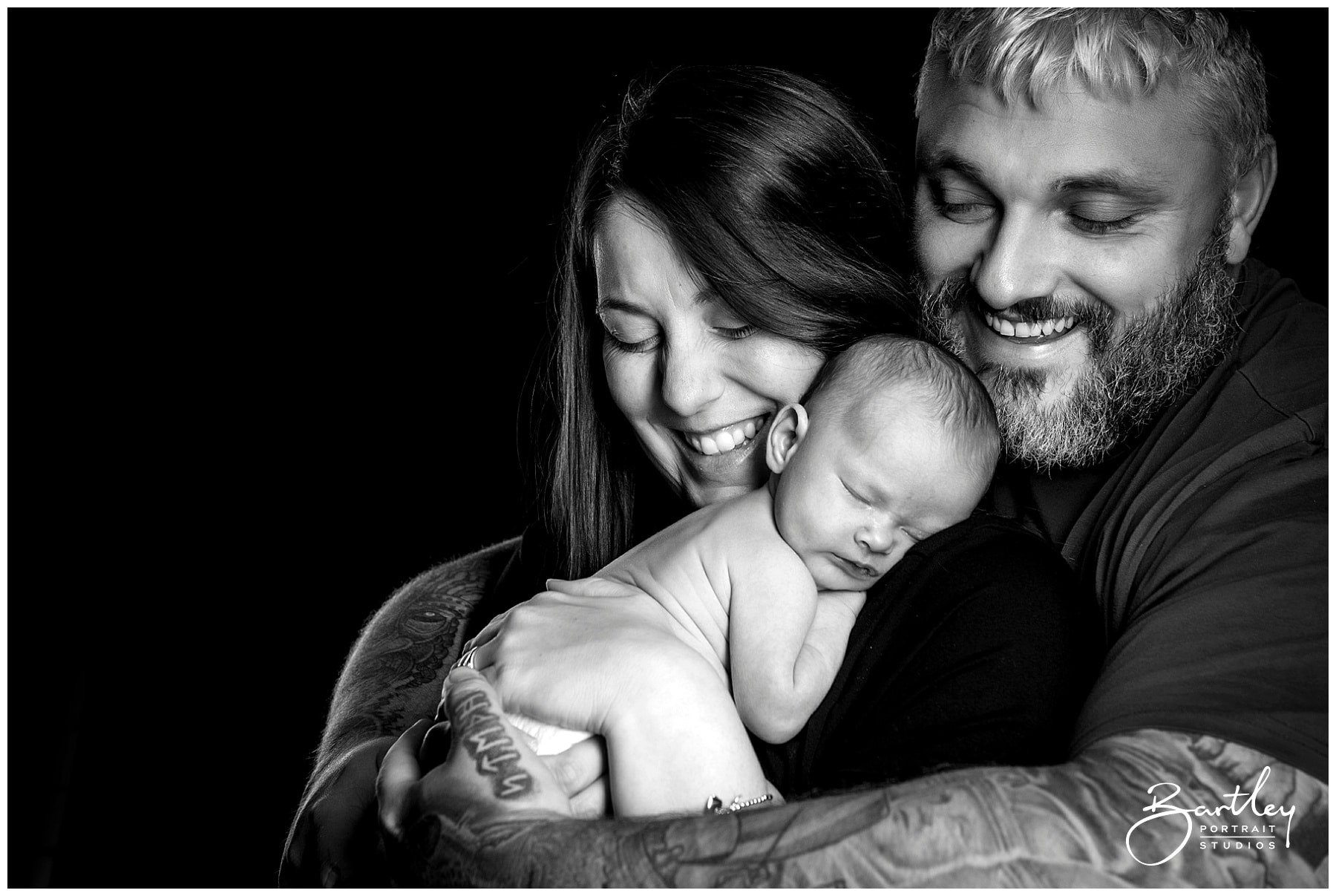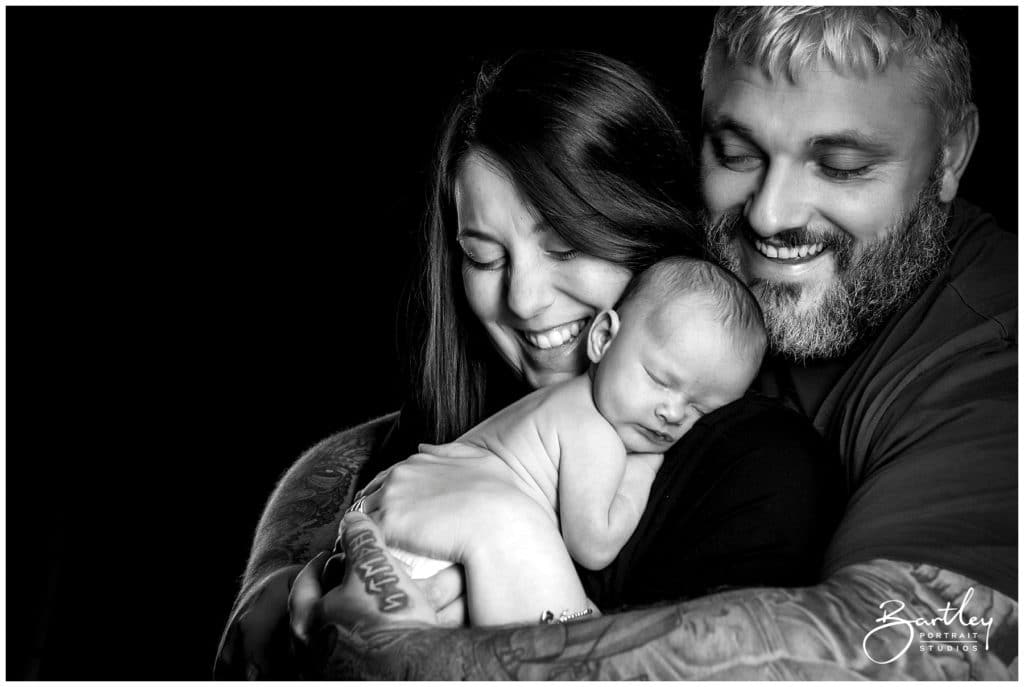 What personal items did you bring and why?
When I originally spoke to Natasha I explained that my husband was into the history of Vikings and that Lottie had a knitted Viking helmet. We were also asked to bring any other Viking items we may have. This included a Viking helmet, drinking horn and Thor figure that we had purchased on a trip to Iceland. I can't explain how excited we were that these things could be incorporated into our photos.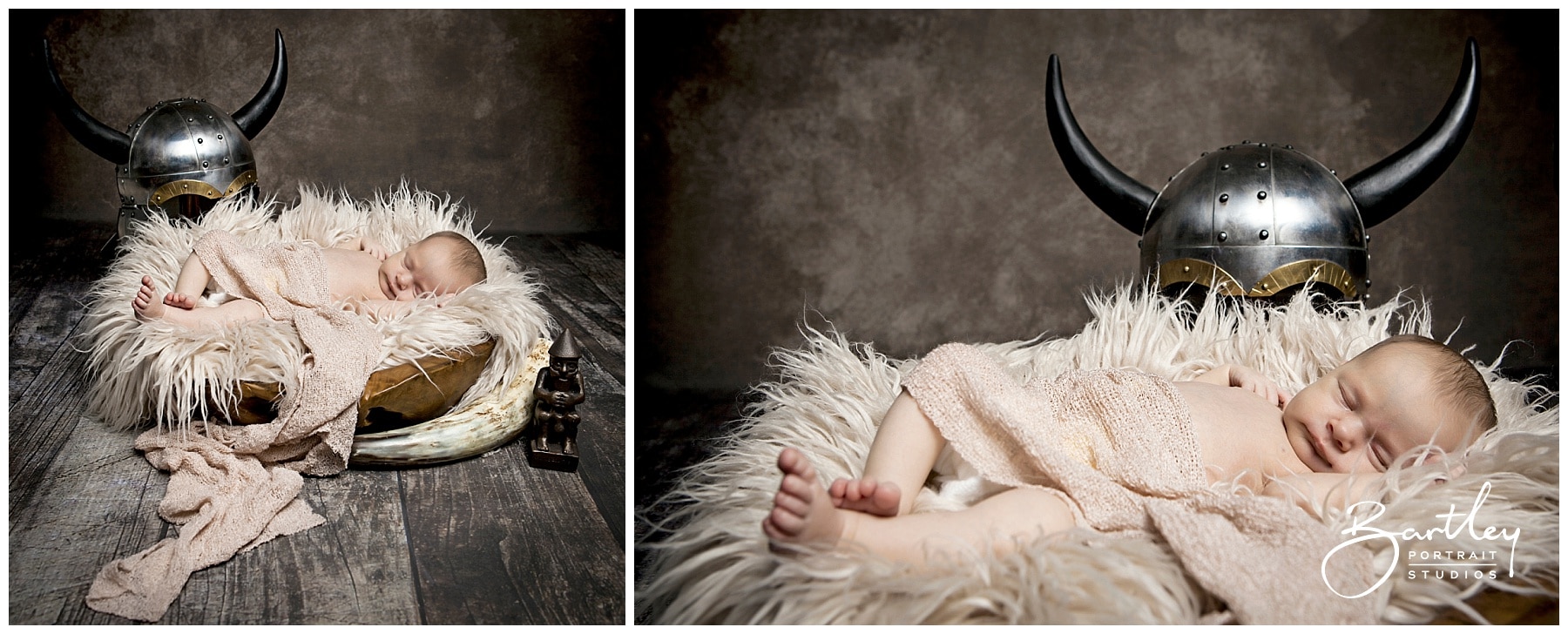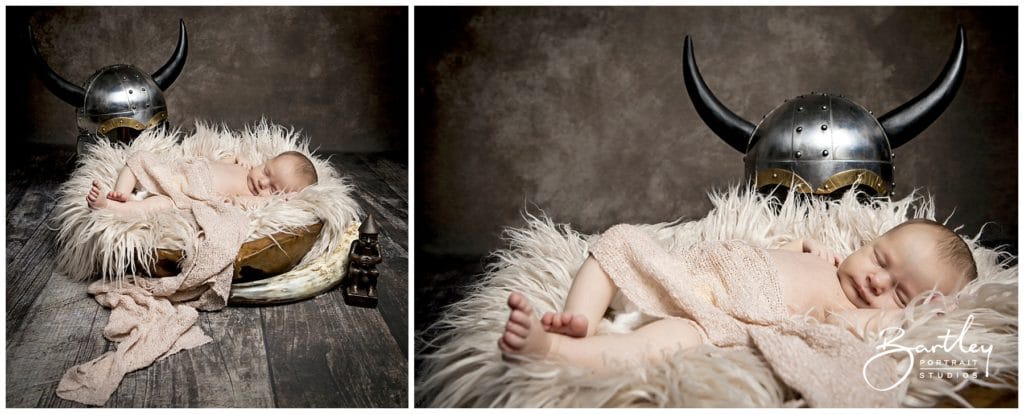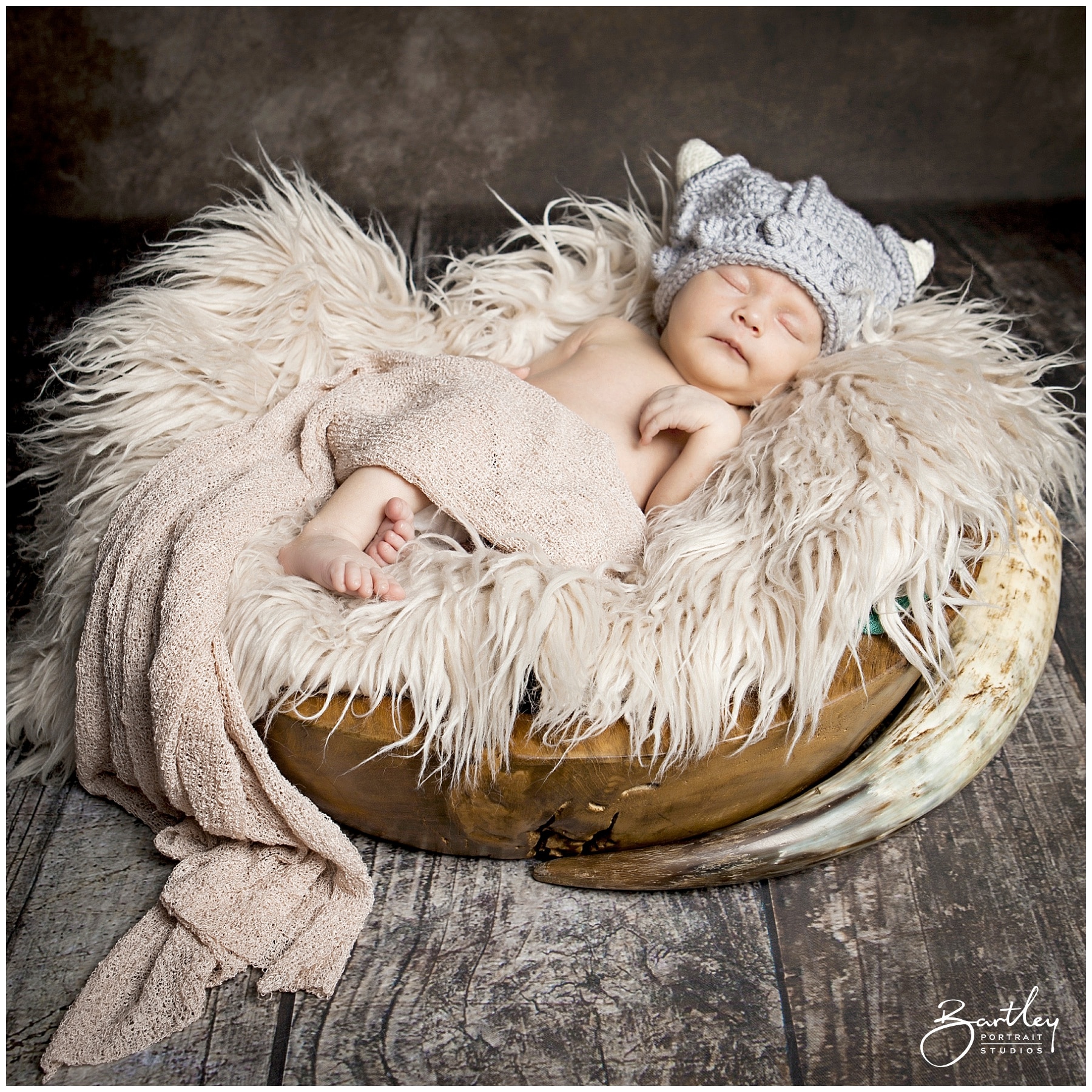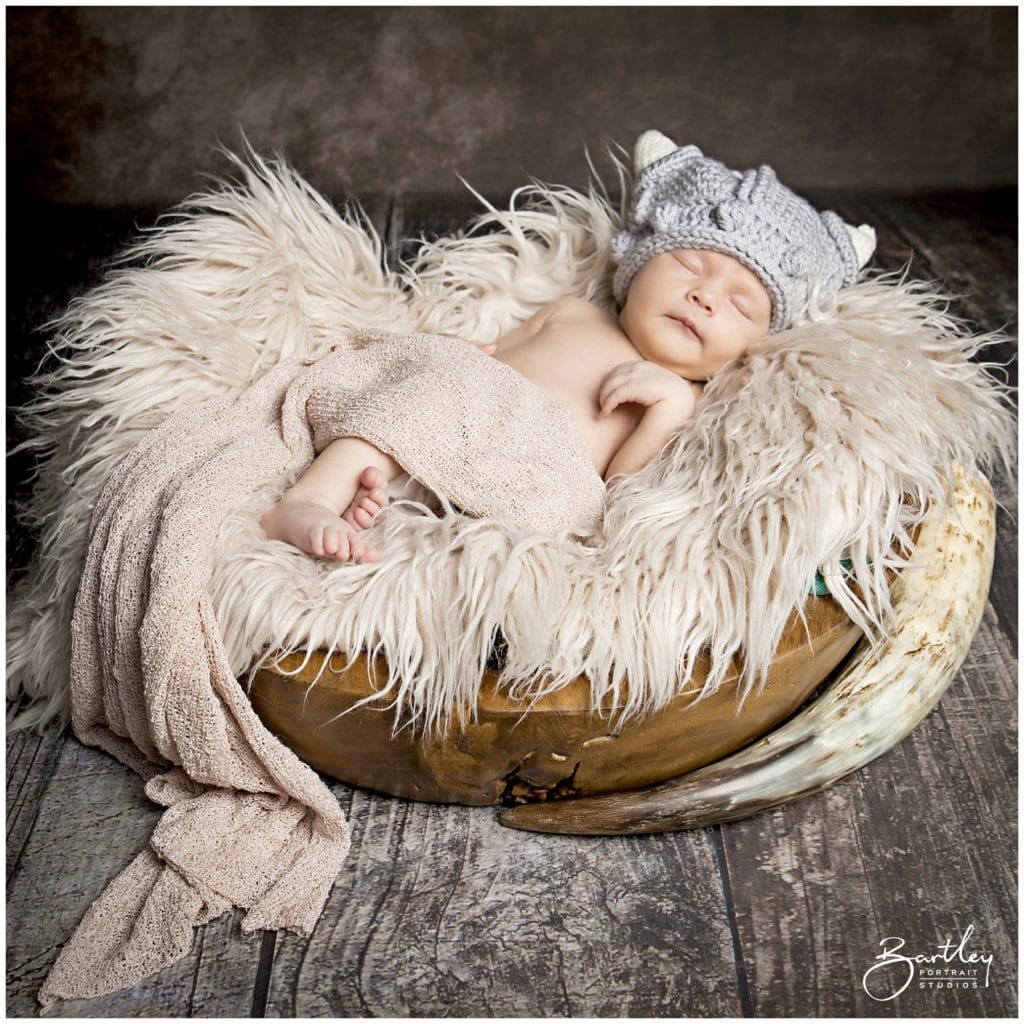 How did your photographer use your items to suit a style?
Natasha was great, she knew exactly what to do to make the pictures look authentic using a bowl and fur blanket that matched the theme.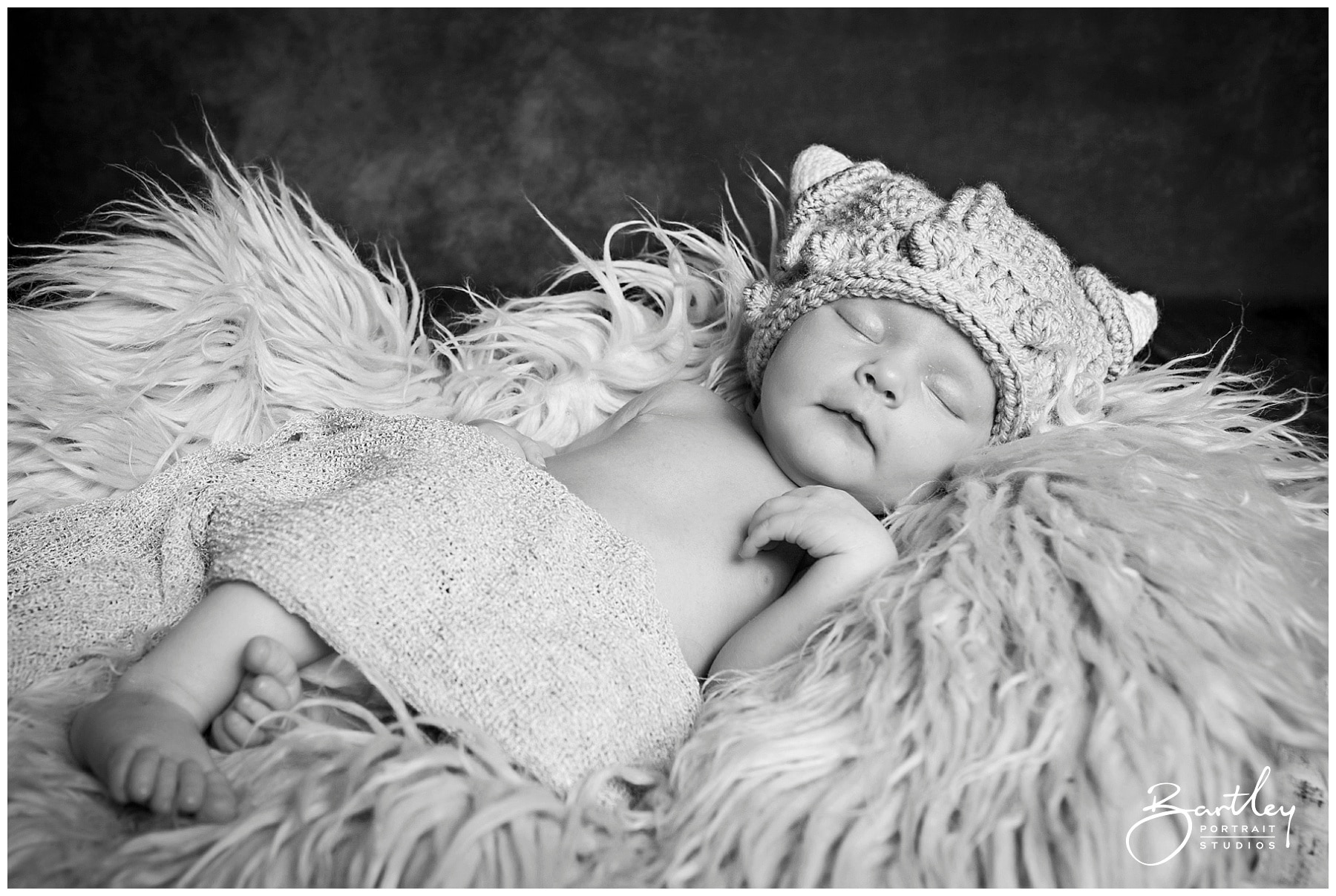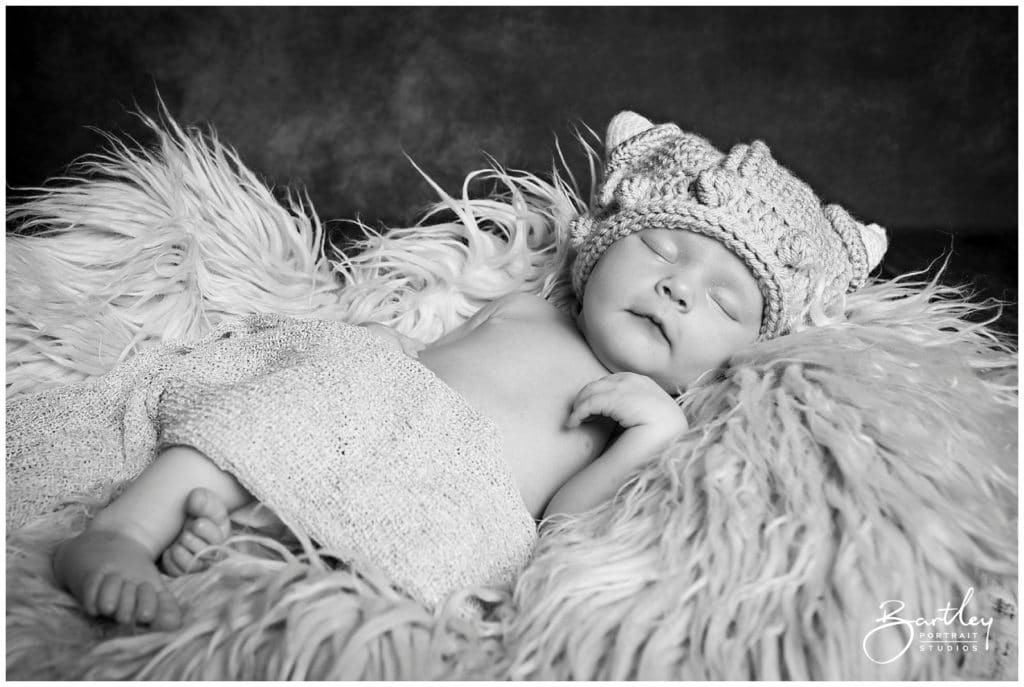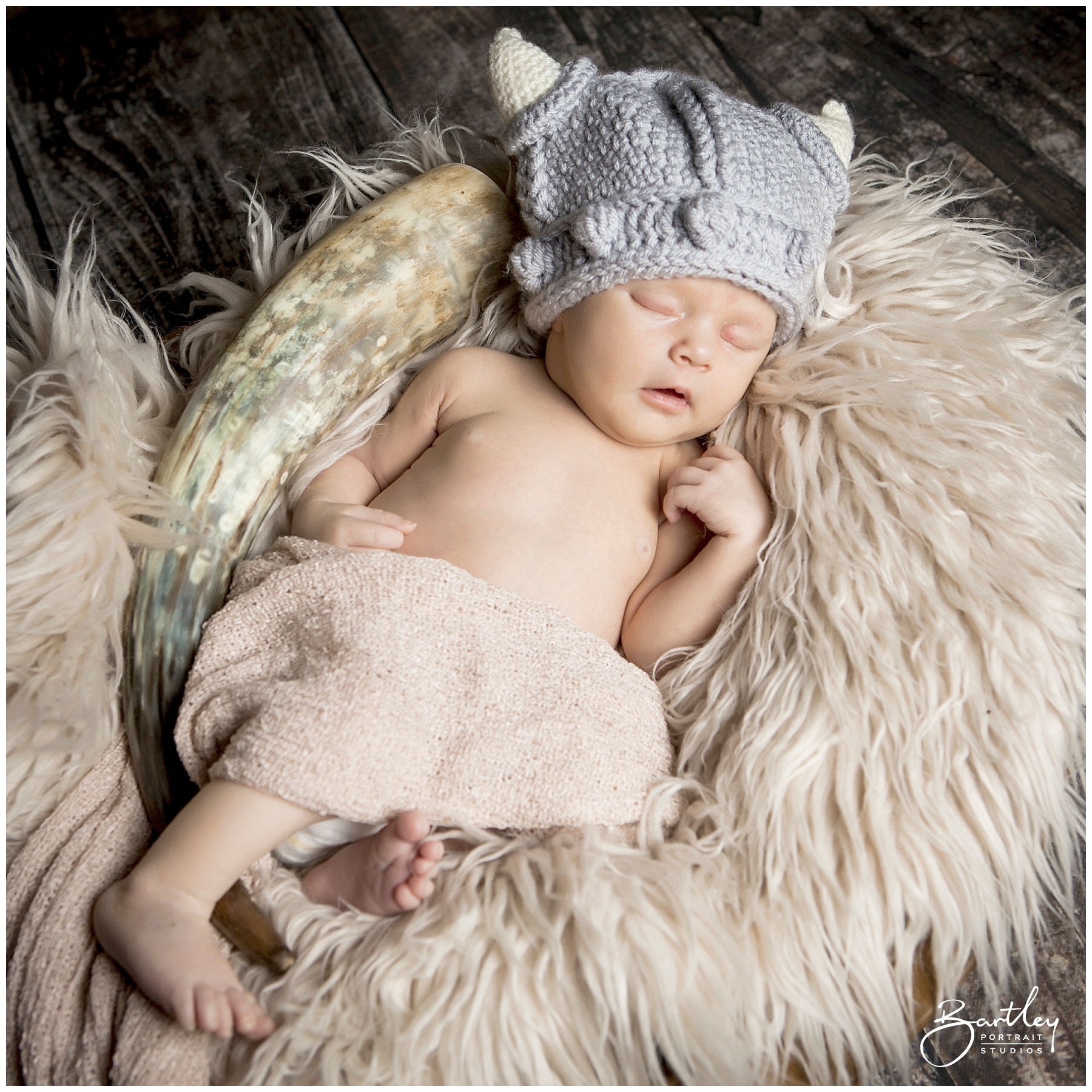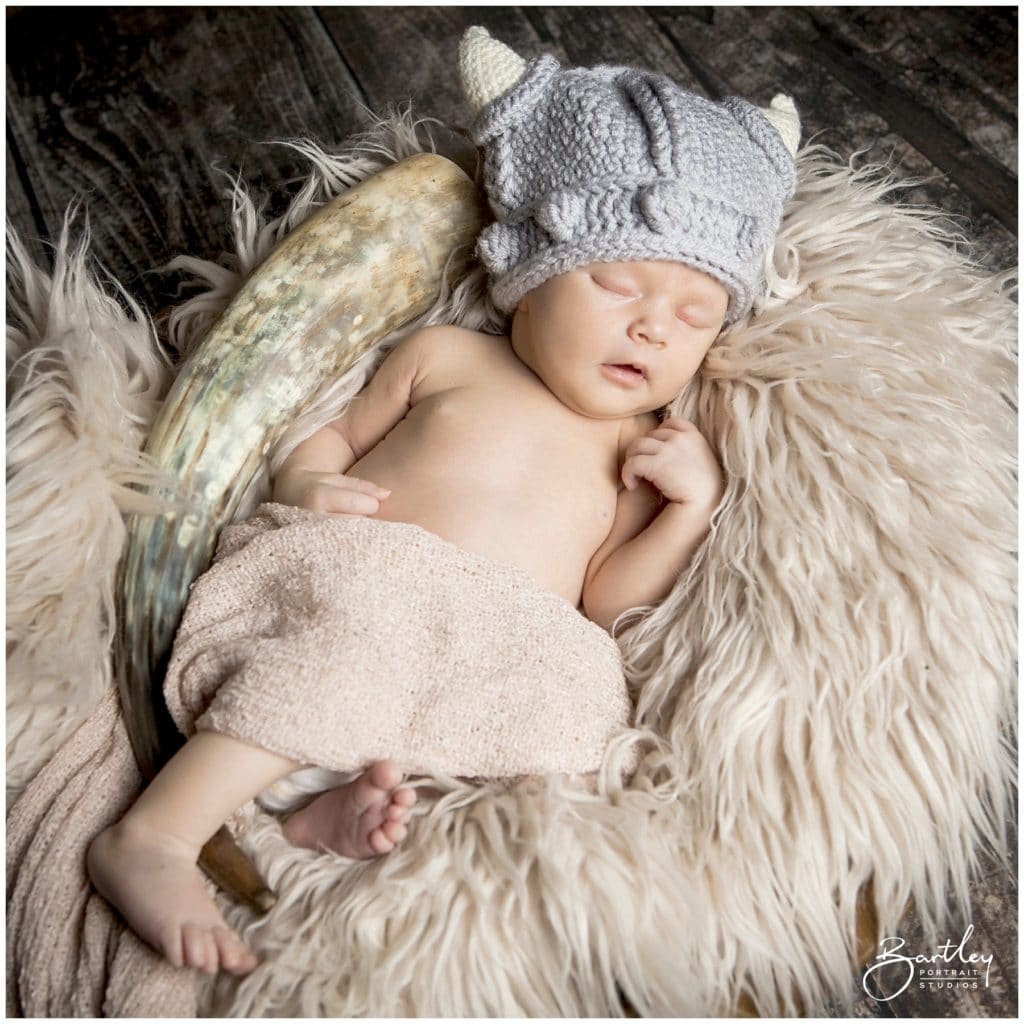 Were you worried about any parts of the session beforehand and if so what?
Both me and my husband were most worried about the fact we were expected to be in the pictures. This was more due to the fact with a new baby it's not as easy to make yourself look in top shape we didn't get the chance make ourselves photo ready. When we got to the session Natasha was fantastic made us feel both at ease and we were both extremely surprised how well the family pictures turned out.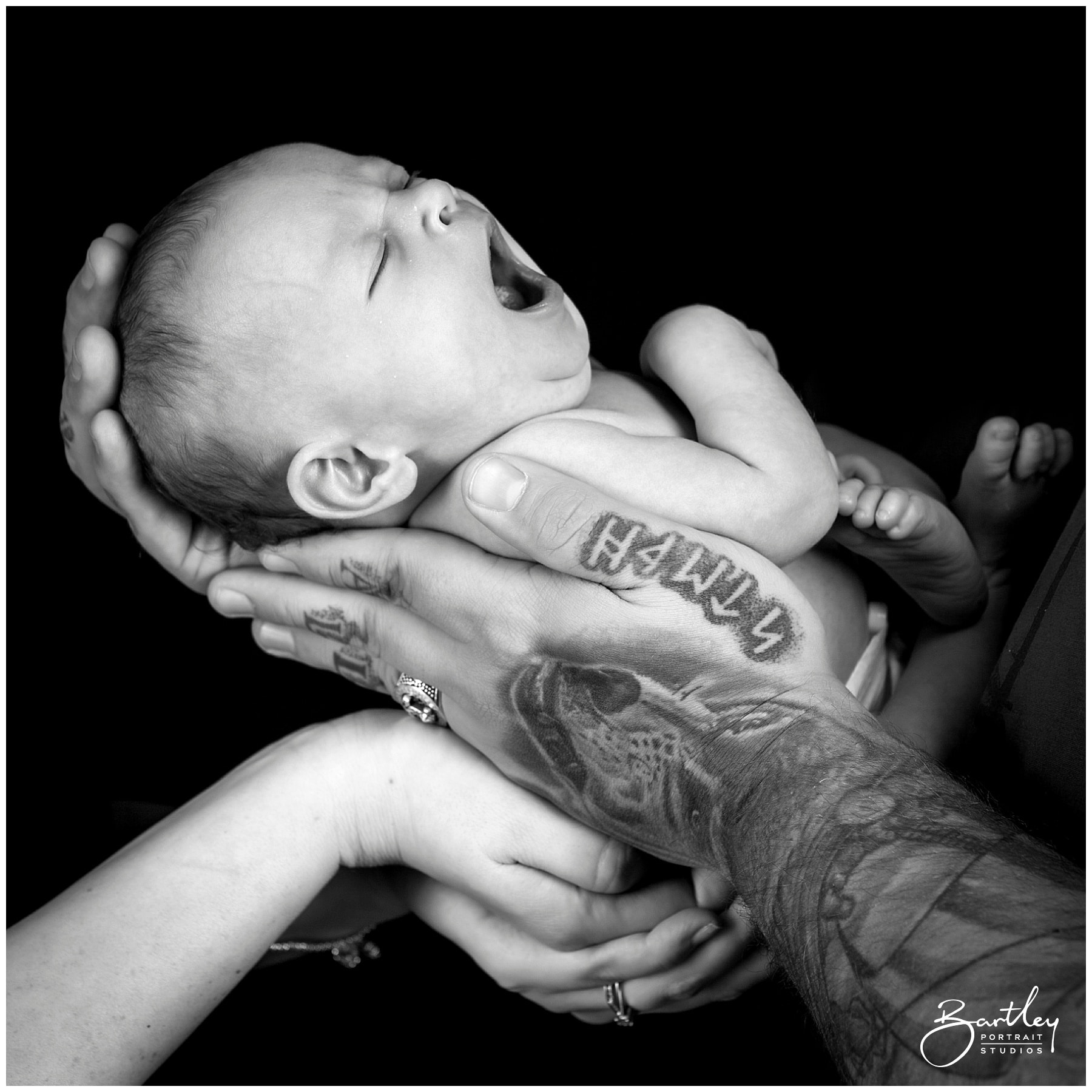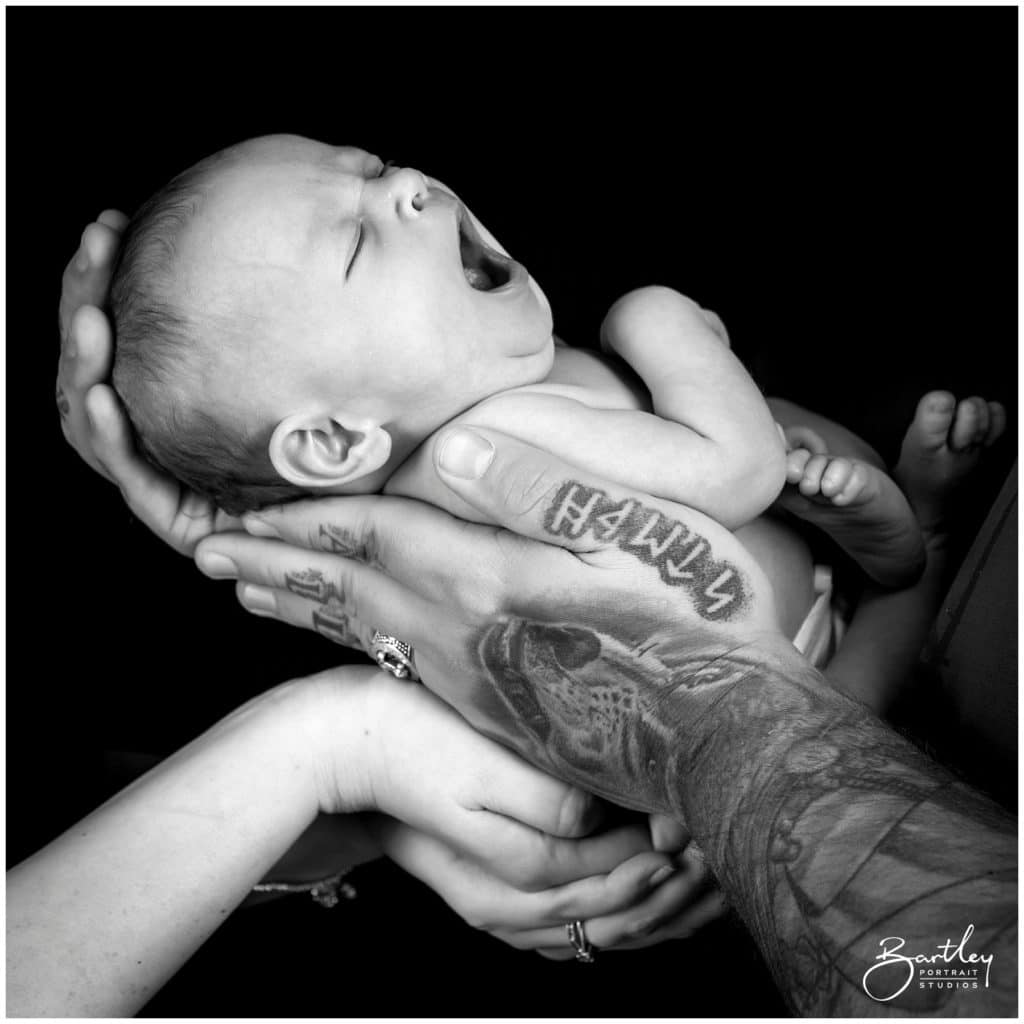 Tell us about the favourite parts of your experience and why you enjoyed them…
I don't think we can pinpoint a favourite bit of the photo shoot as it was all fantastic. Natasha was extremely patient as Lottie decided that day that she wanted to eat every 5 mins.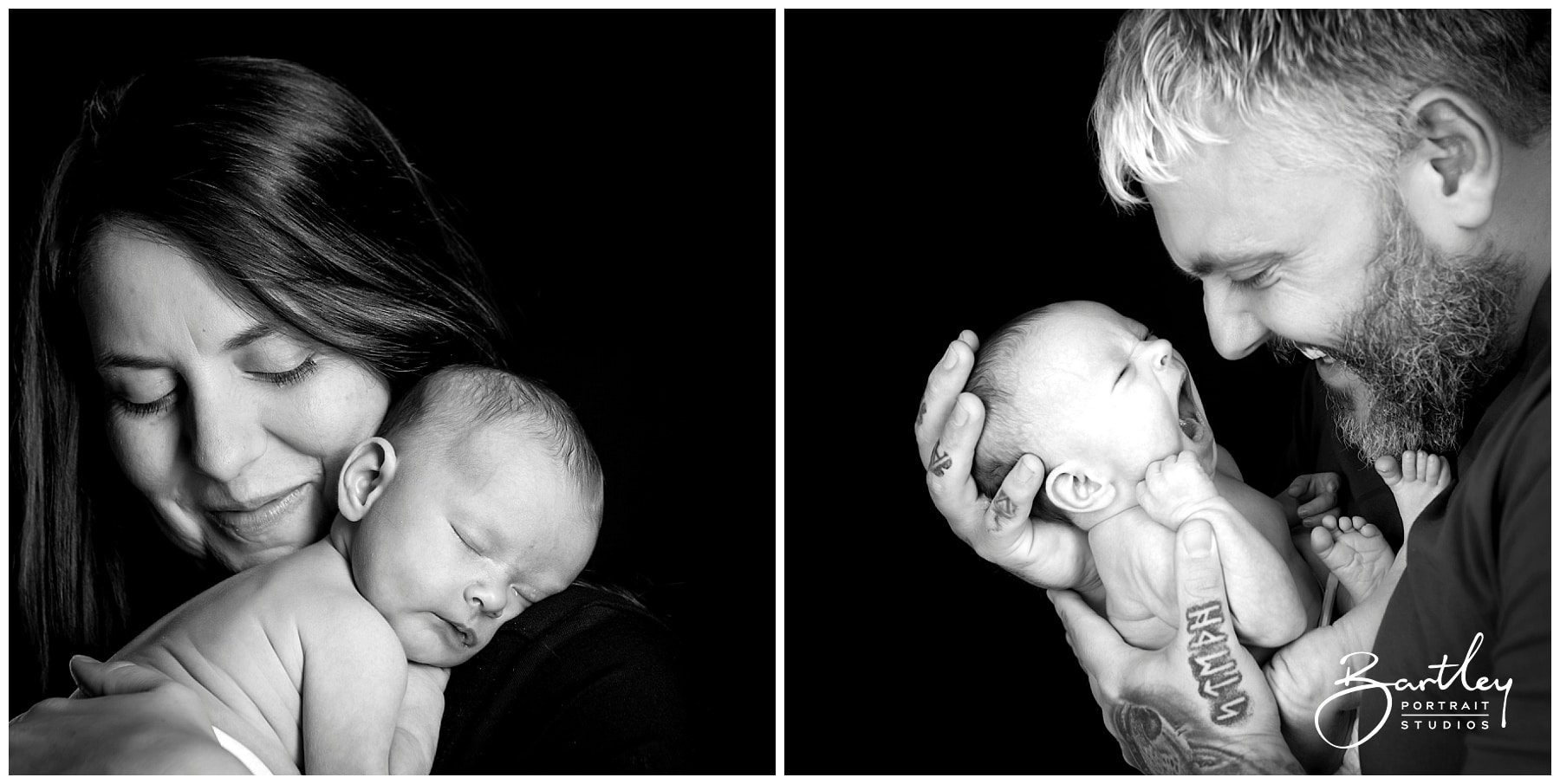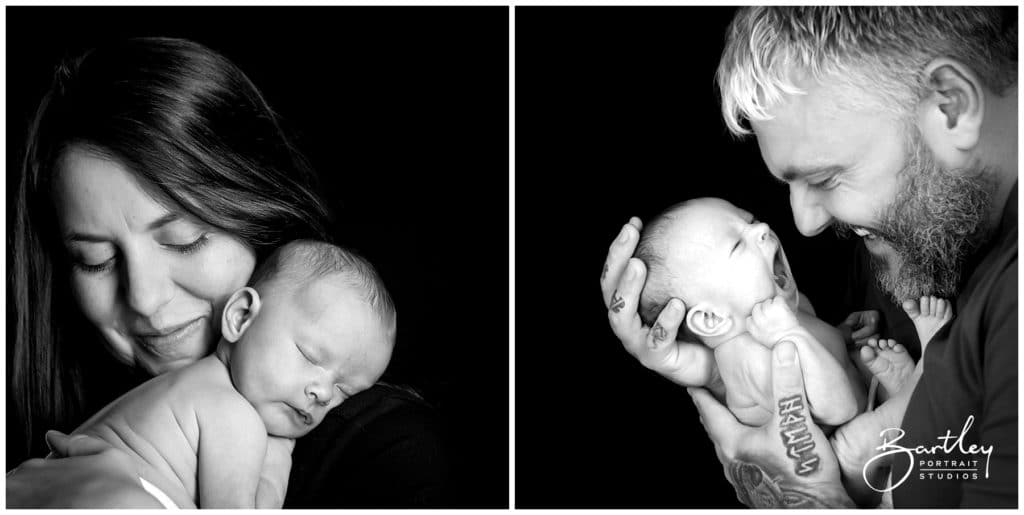 What advice do you have for other clients coming for a shoot with us?
Just to enjoy the experience. Not stress if your baby isn't being an angel. Natasha was extremely patient and put no pressure on us. We liked the fact that if Lottie became distressed at any point she took a step back and let us comfort her without rushing us.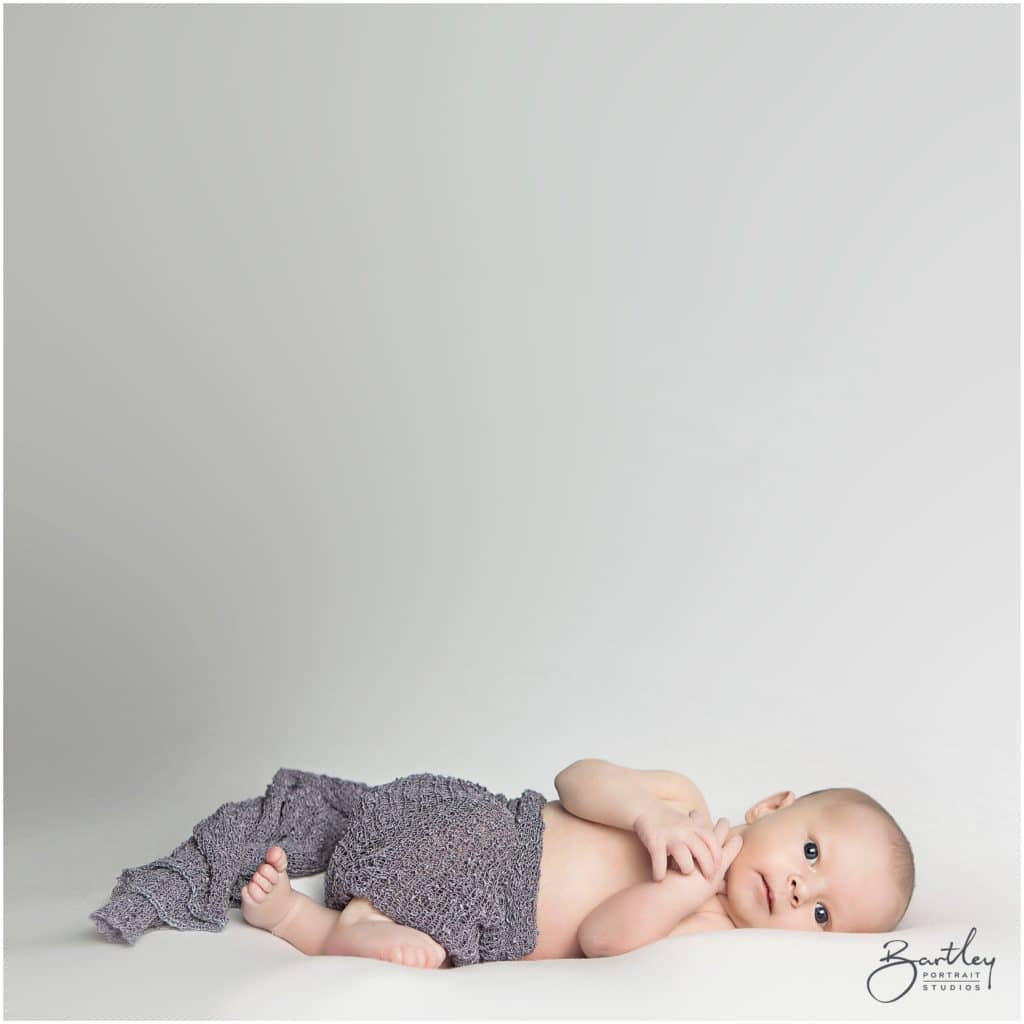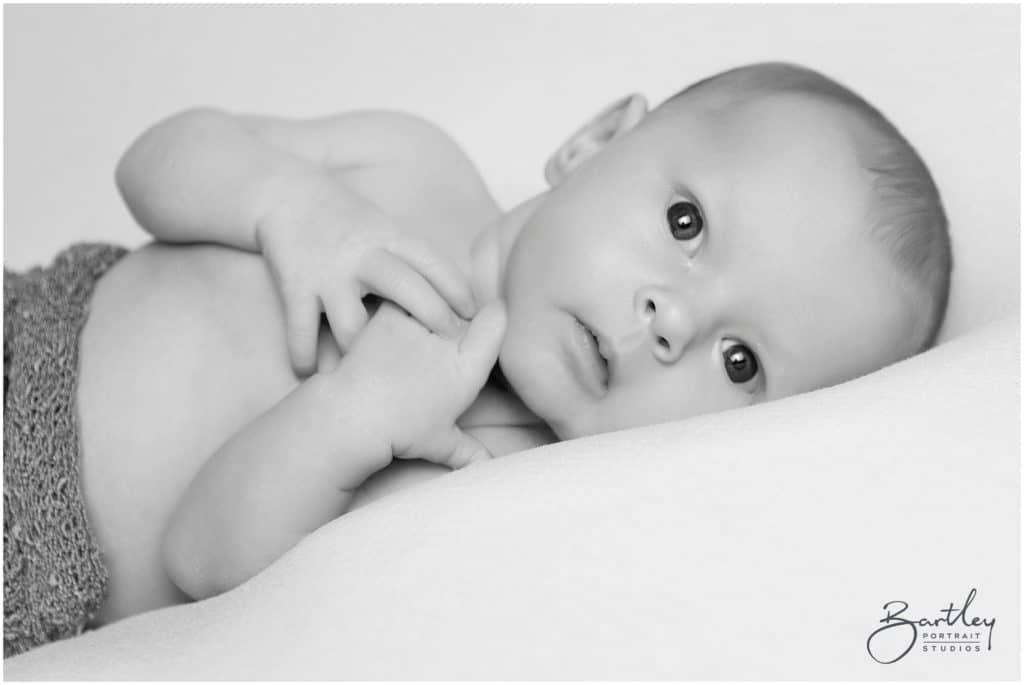 What was your favourite image overall?
There are too many to choose from. I loved all the Viking inspired shots. There was a family one we had which we love. My husband is holding Lottie and looks like the protector he is whereas I am looking over laughing. I think this reflects our personalities quite well and couldn't resist purchasing it.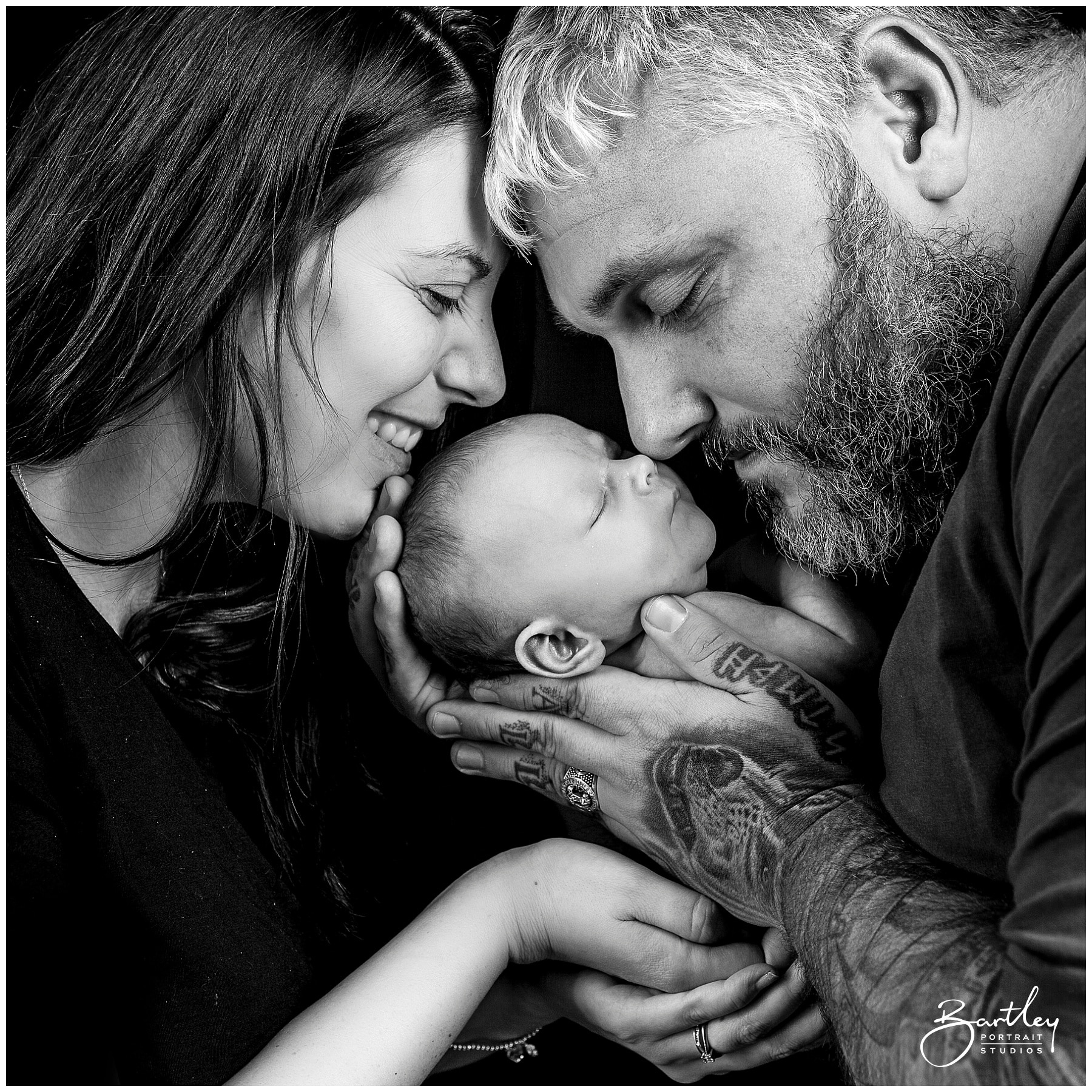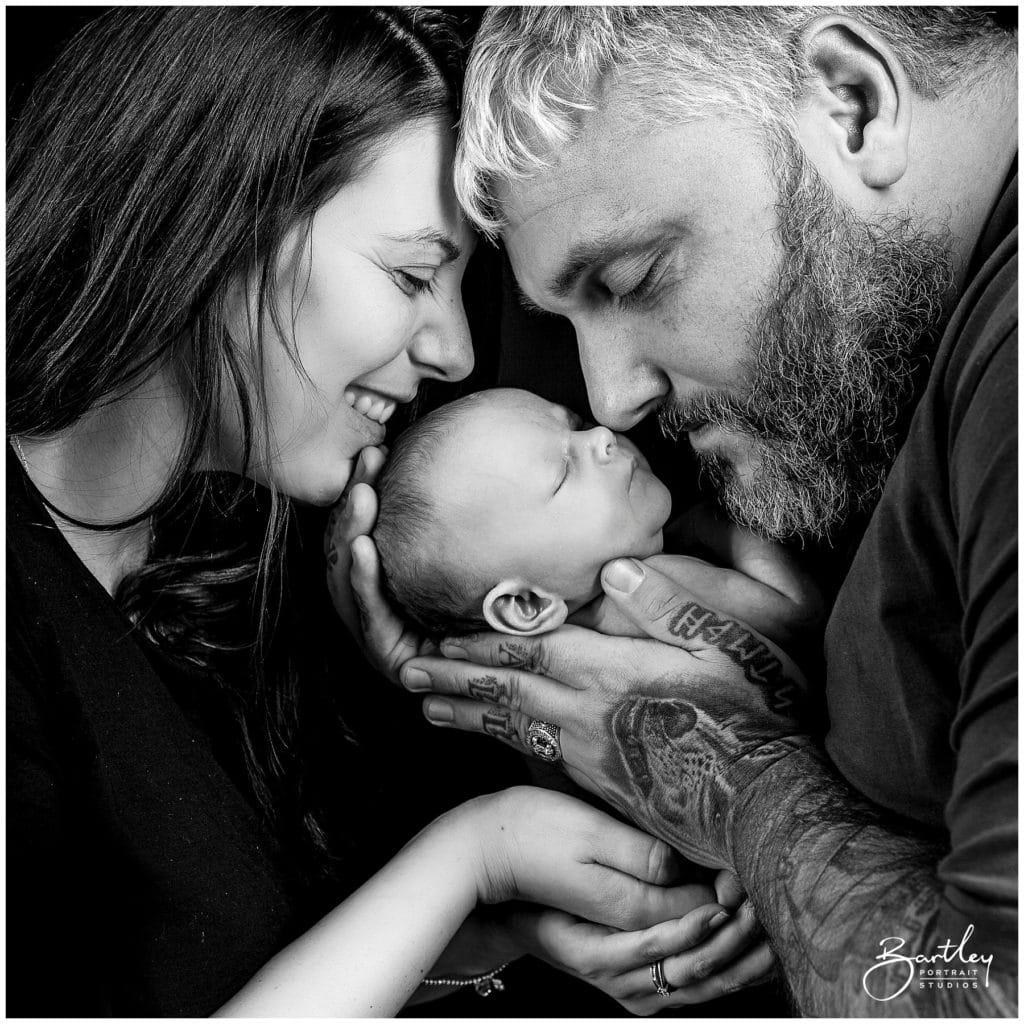 We had an amazing experience from start to finish. We are literally recommending you to anybody that will listen as we have a number of friends that are pregnant. 
If you are interested in coming along for a photoshoot yourselves, then please take a look at the following pages…