What were you looking to achieve from your shoot with us?
We have just become parents for the first time and totally besotted with our little daughter.  Everyone is always telling us to cherish these early moments as they grow up so fast and before you know it they will be running around and are not babies for long.  Amelia is only 4 weeks old now and we have noticed little changes everyday as she grows.  We decided to look into getting some professional photos taken of her to capture these early days.  We have filled up our phones with pictures of her but wanted something a little special to mark this special time.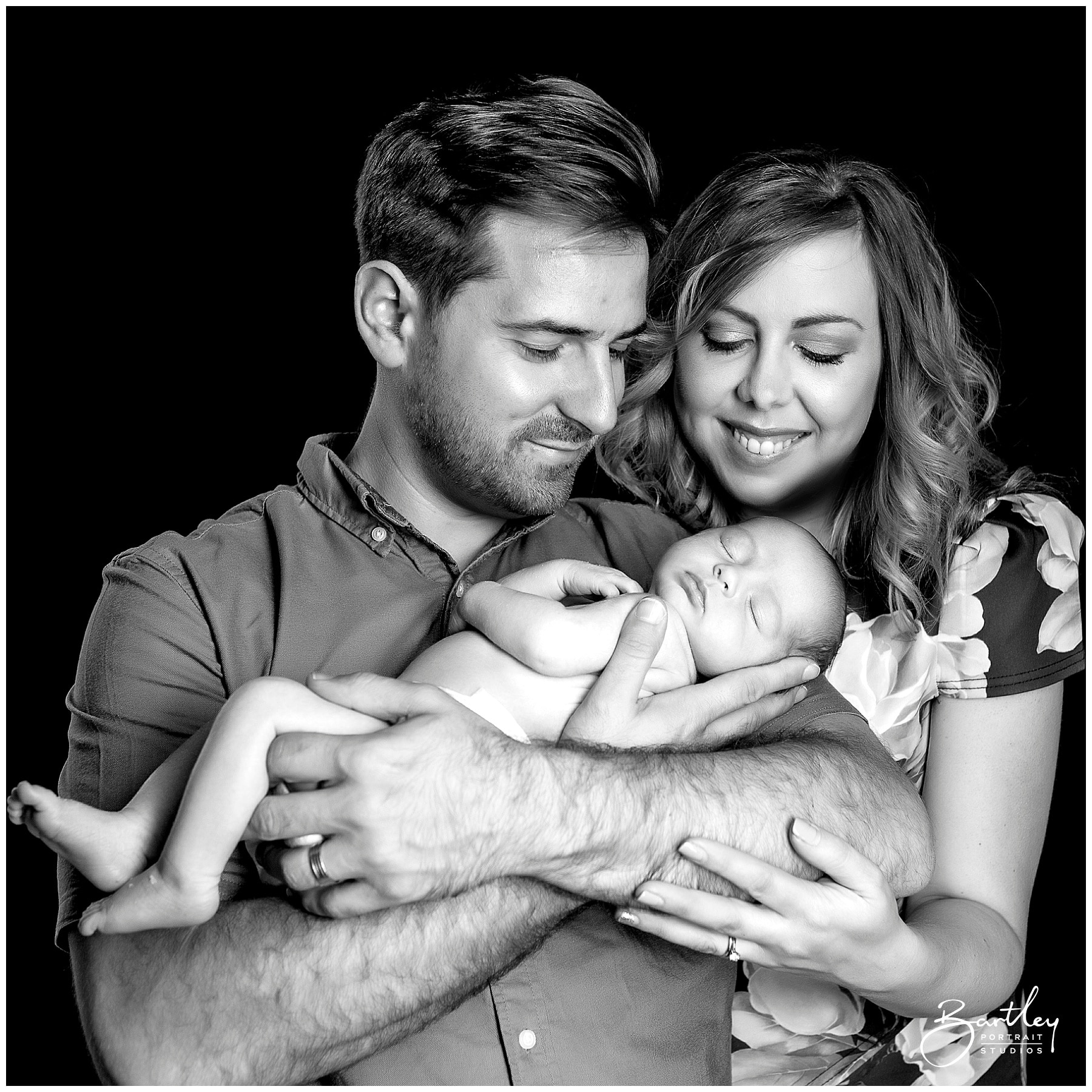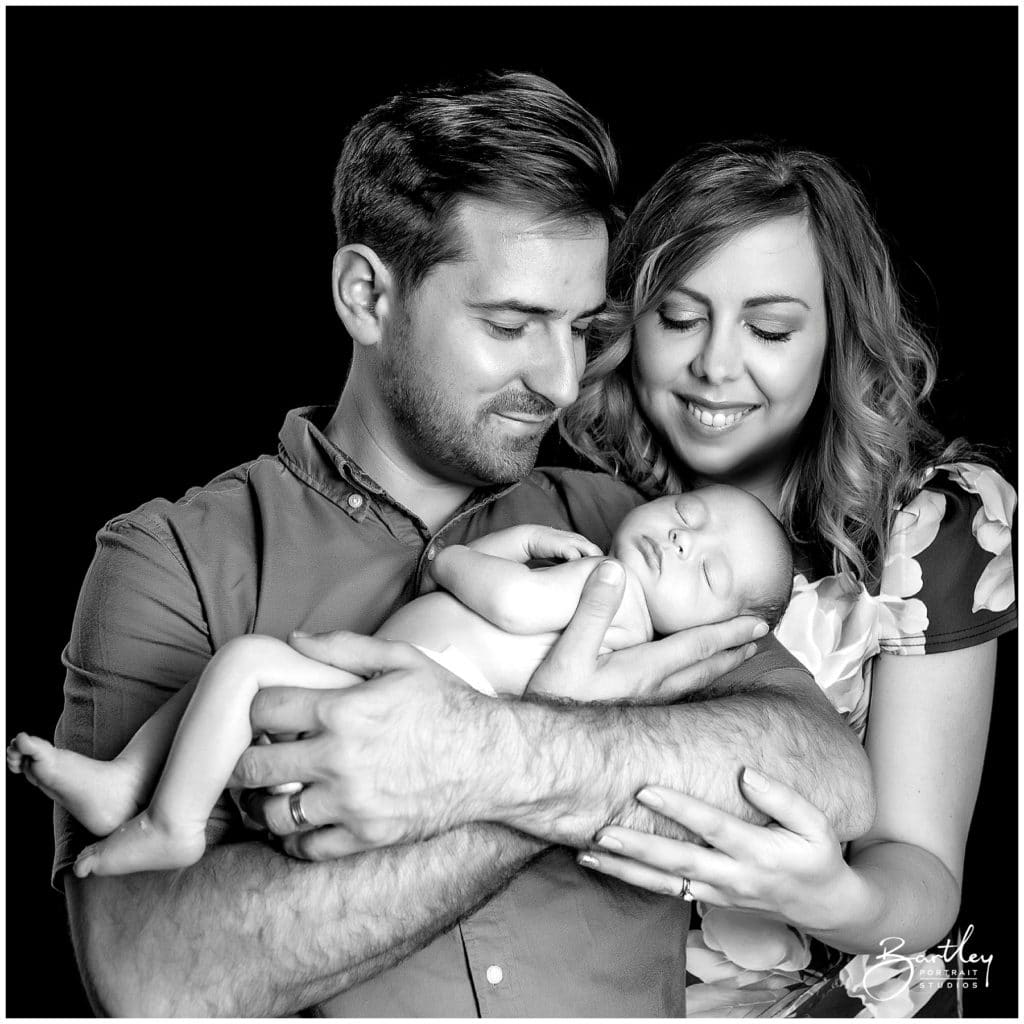 Tell us about your family

Well Paul is a social worker and I work for the NHS in child mental health but enjoying starting maternity leave with Ameila.  In our spare time, we enjoy spending time with our families and friends.  Paul is a loyal wire fan! My new interest is learning lots of new nursery rhymes to sing to Amelia as she loves to be sang to!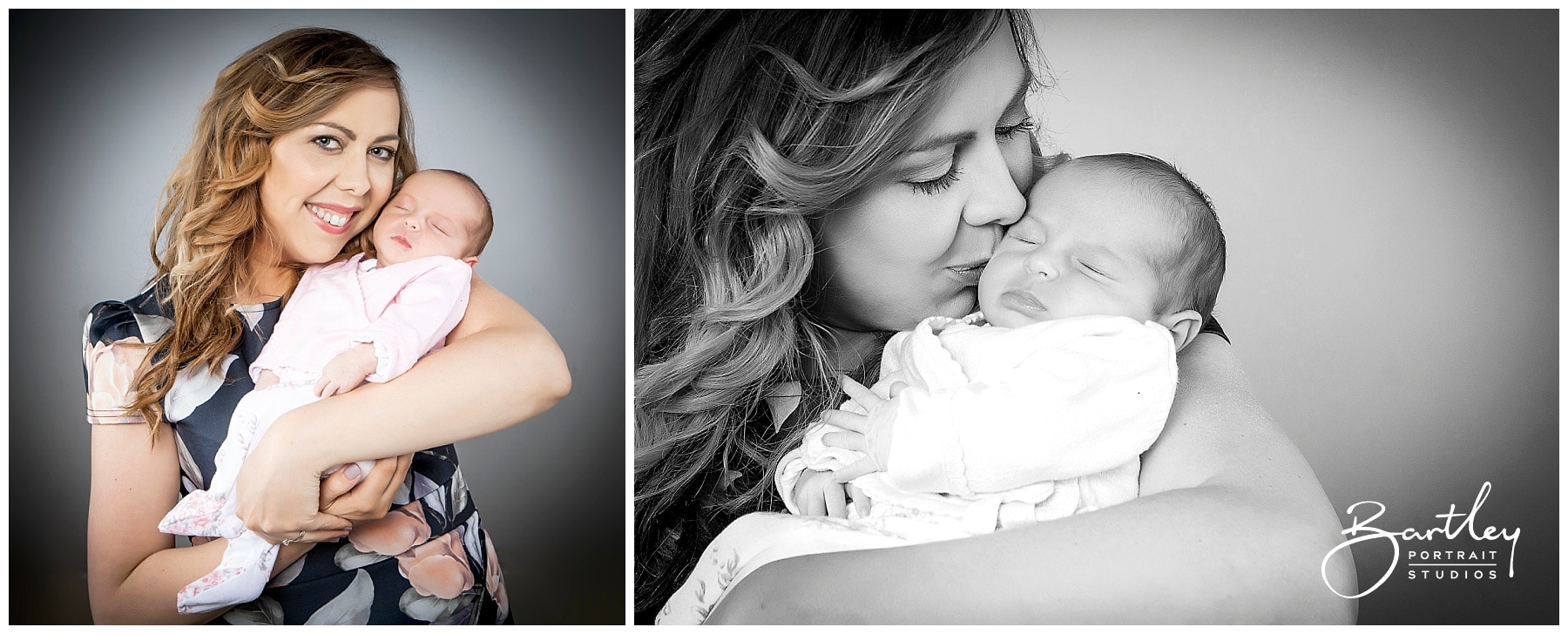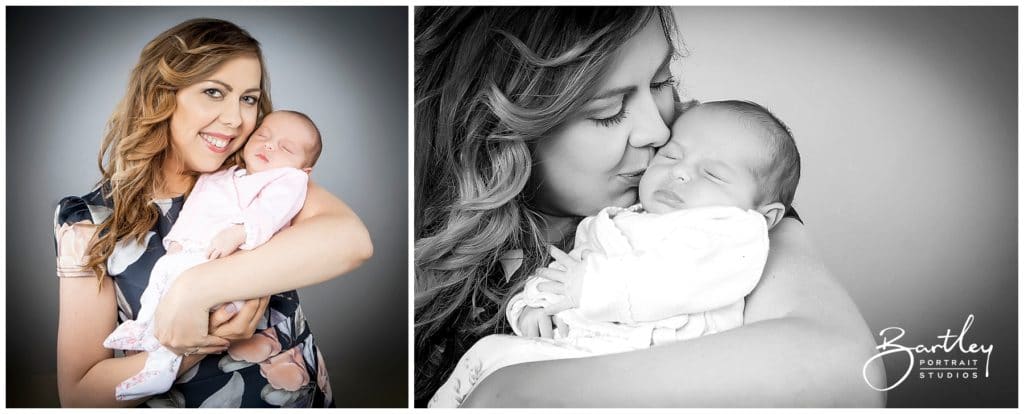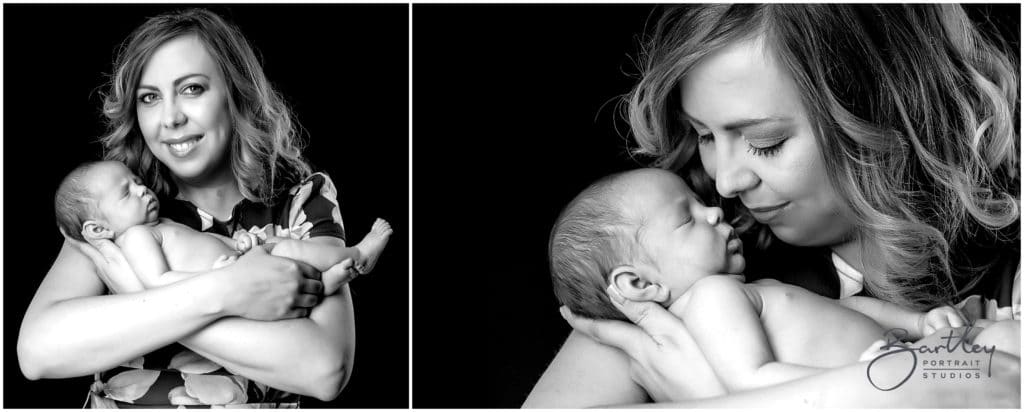 Had you ever done anything like this before?
We have never done anything like this before – it was a completely new experience.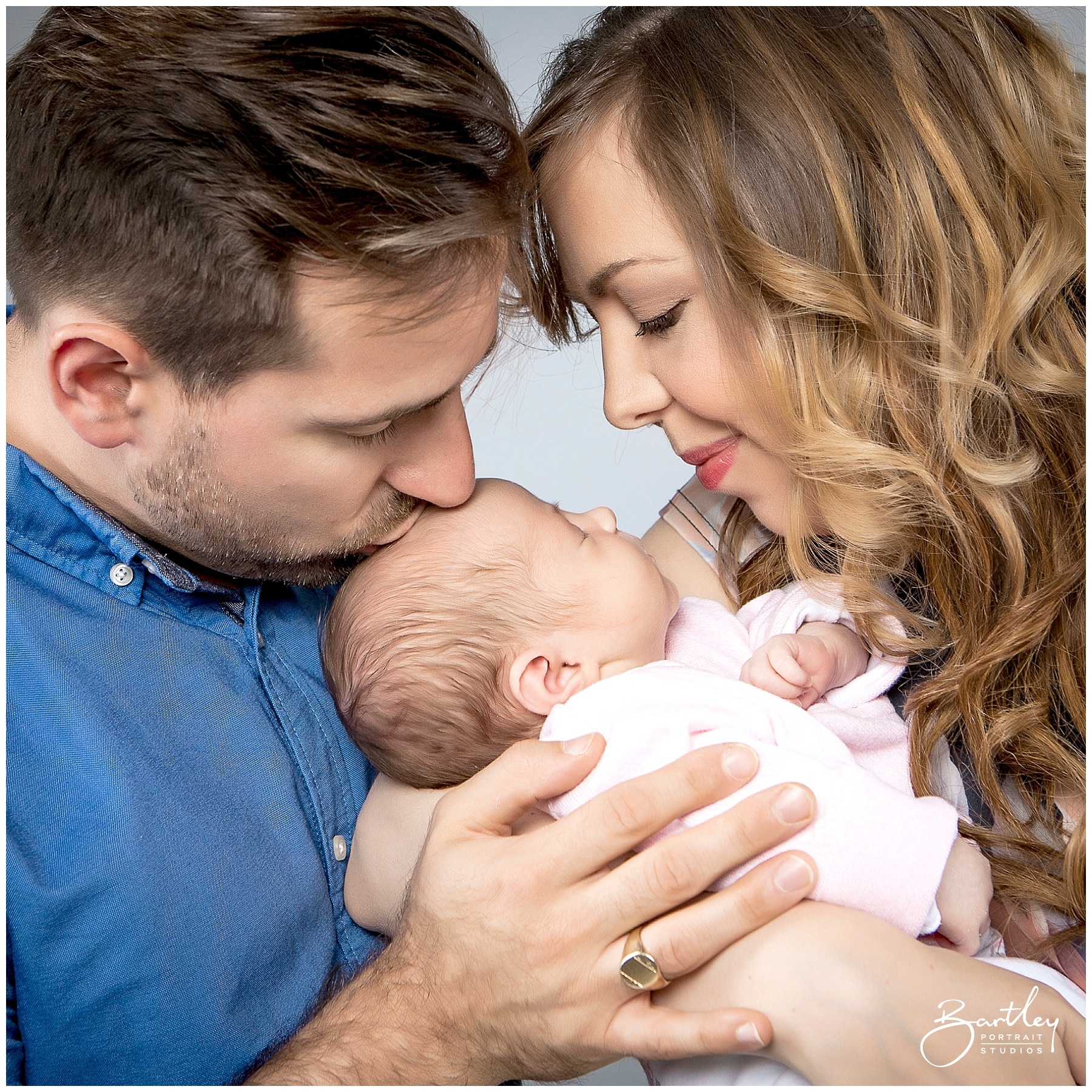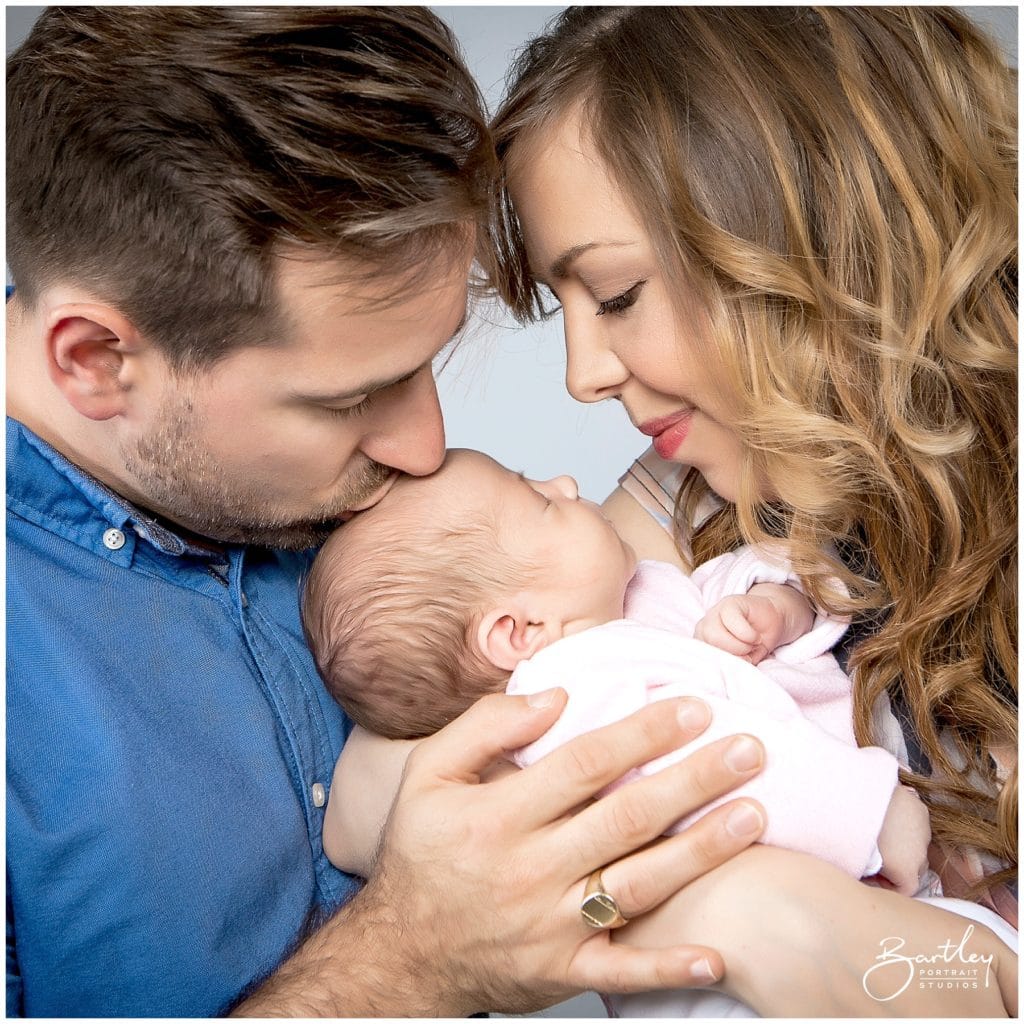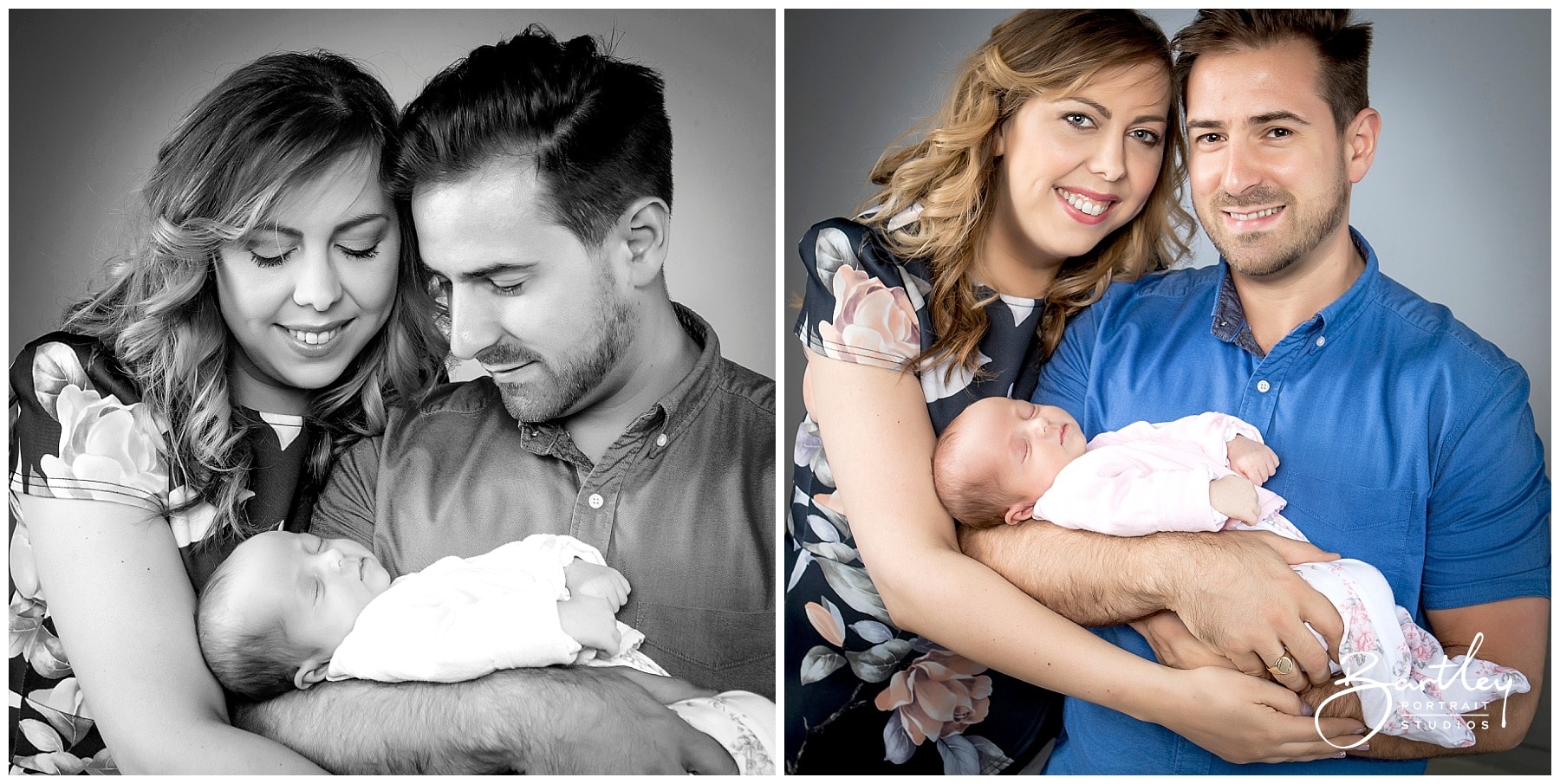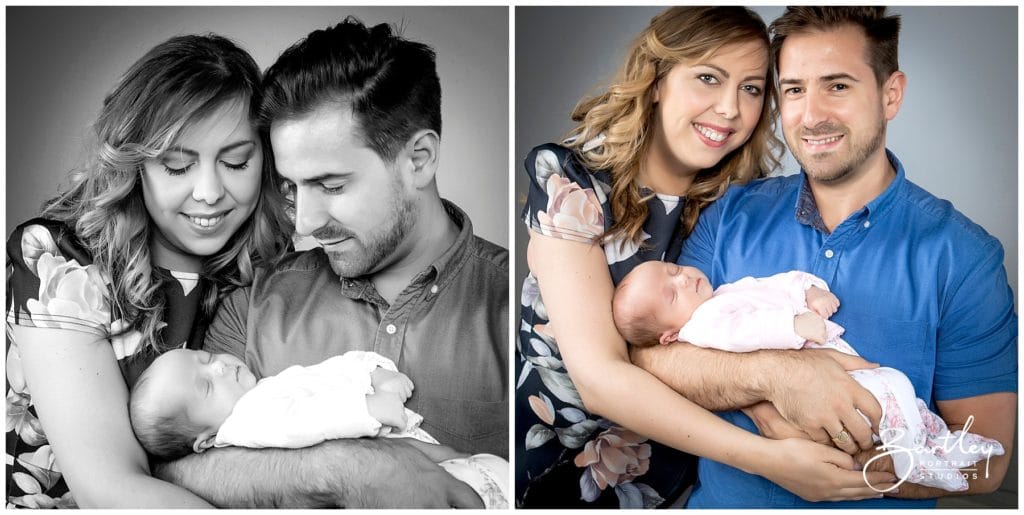 Why did you think that Bartley Studios would be right for you?
We had looked around and online at a few different places and a family member had actually had a photo shoot with Bartley studios a few months earlier and were really pleased with their photos and enjoyed the experience, stating how relaxed and professional the experience was.  Paul was in town one day and walked past the studios.  We later looked on line at portfolios and really liked what we saw and so decided to book our photoshoot with Bartley's.
It was helpful to have phone calls beforehand to support us to think about things like props and what clothes to wear to bring out the best in the images.  This helped prepare us for the shoot.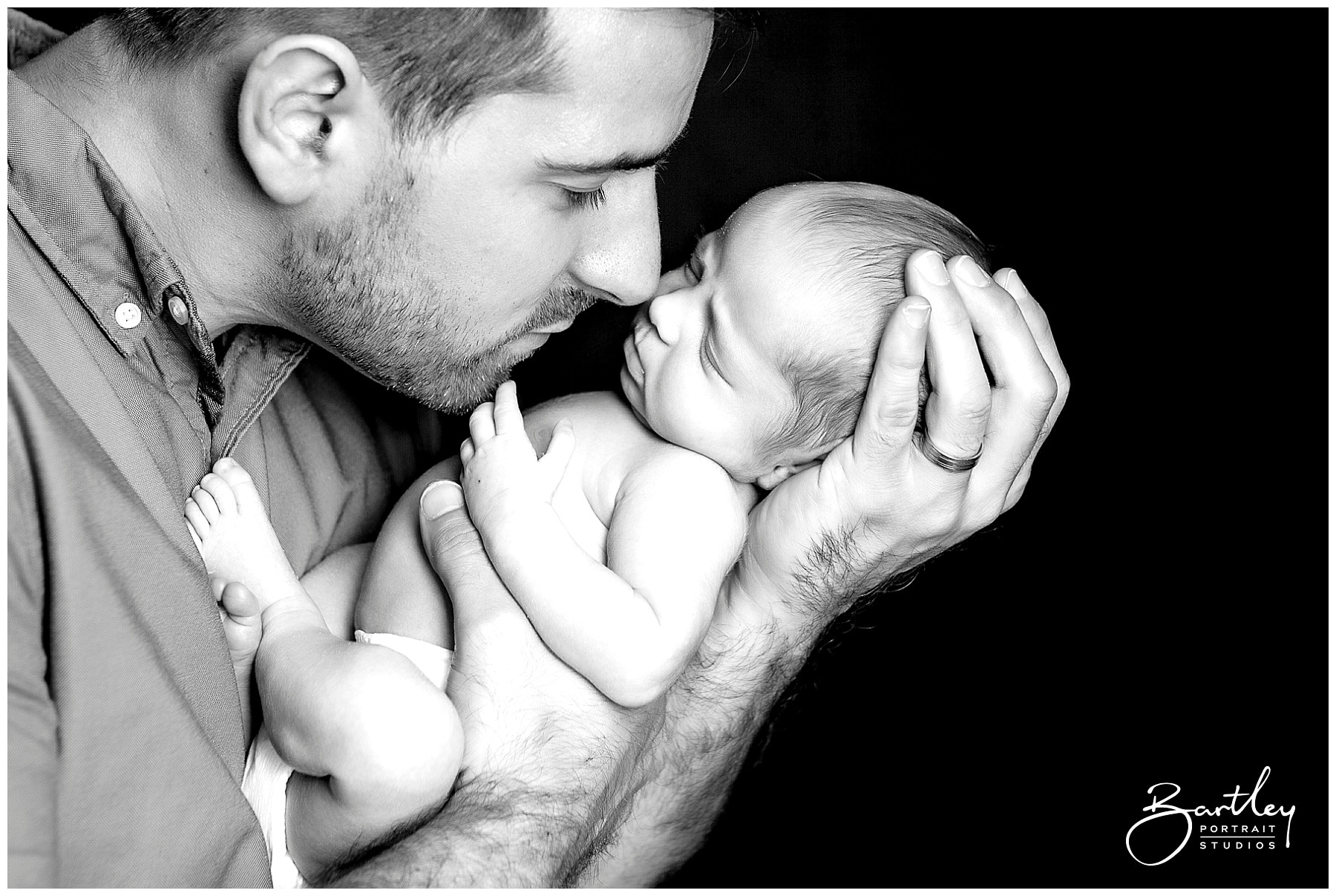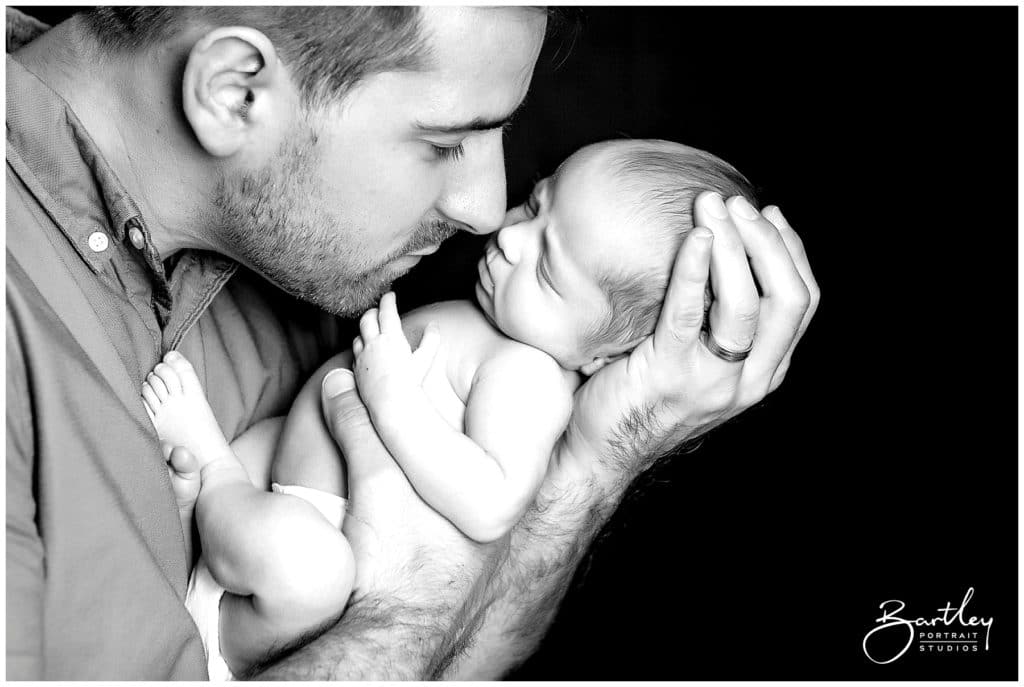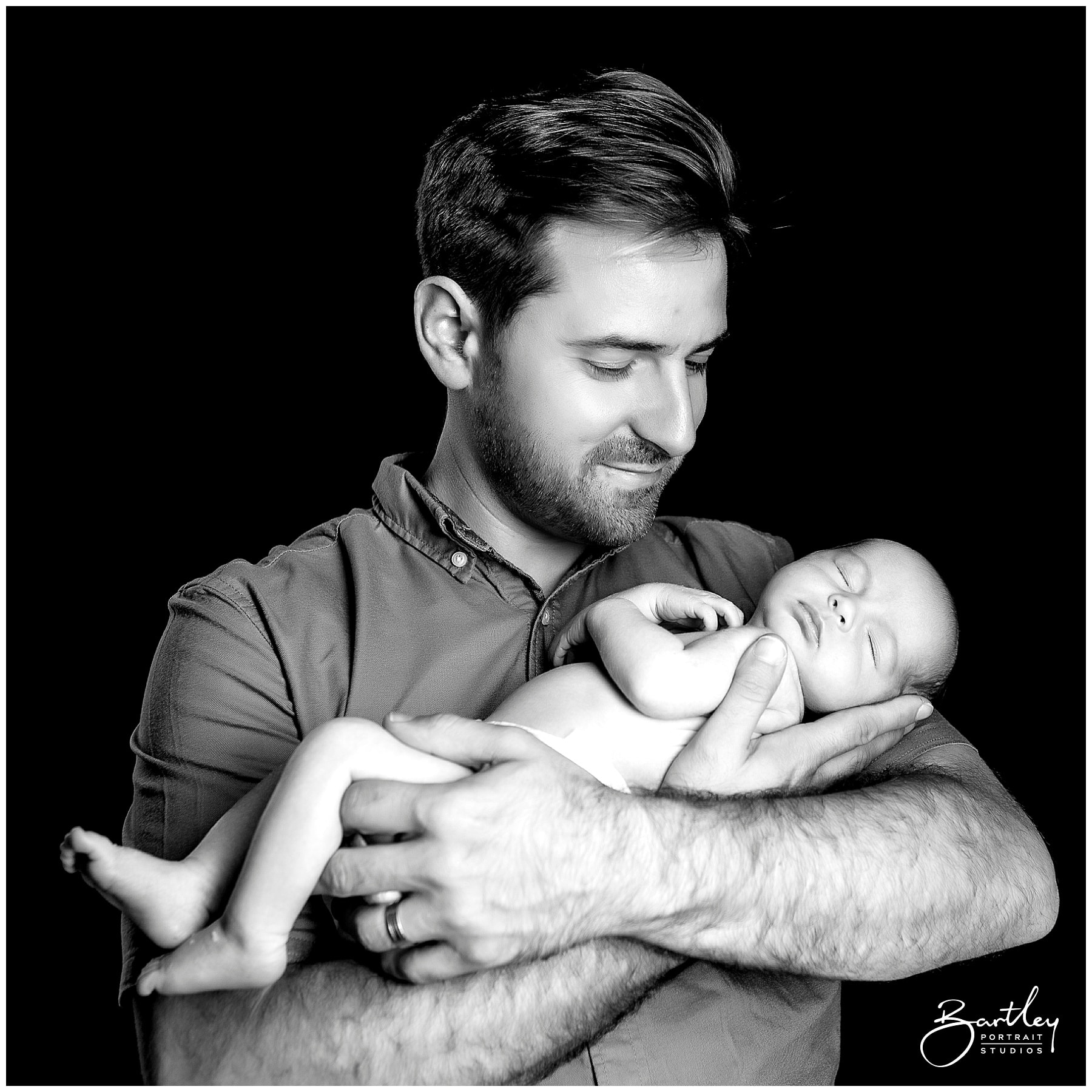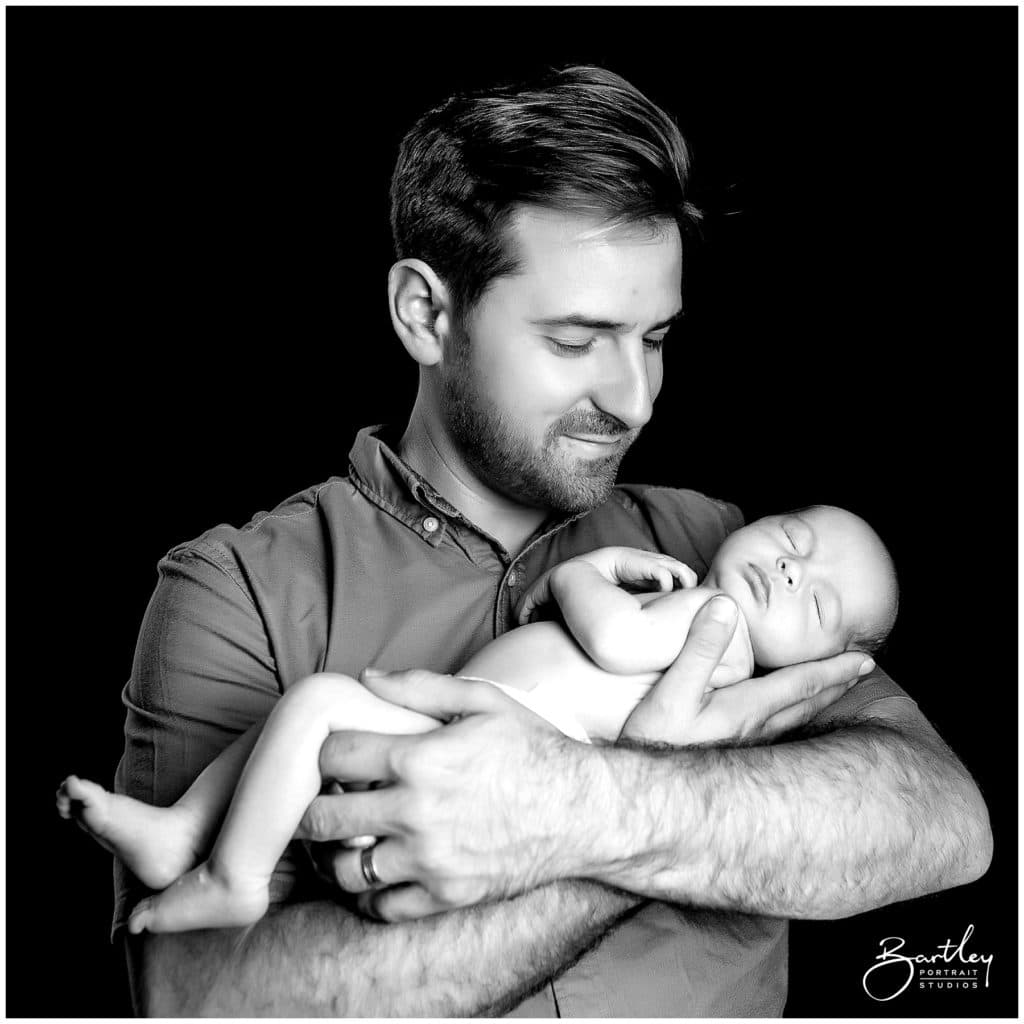 What props did you bring and why?
We brought a soft bunny comforter that Amelia has.  She had a pretty tough arrival and spent some time in hospital after she was born.  Bunny soothed her straight away and comforted her during her stay and so has grown quite attached to Bunny.  Its so adorable seeing her hug and snuggle with it! We thought it would be nice to include it in a picture with her.  We also brought a blanket that was a gift.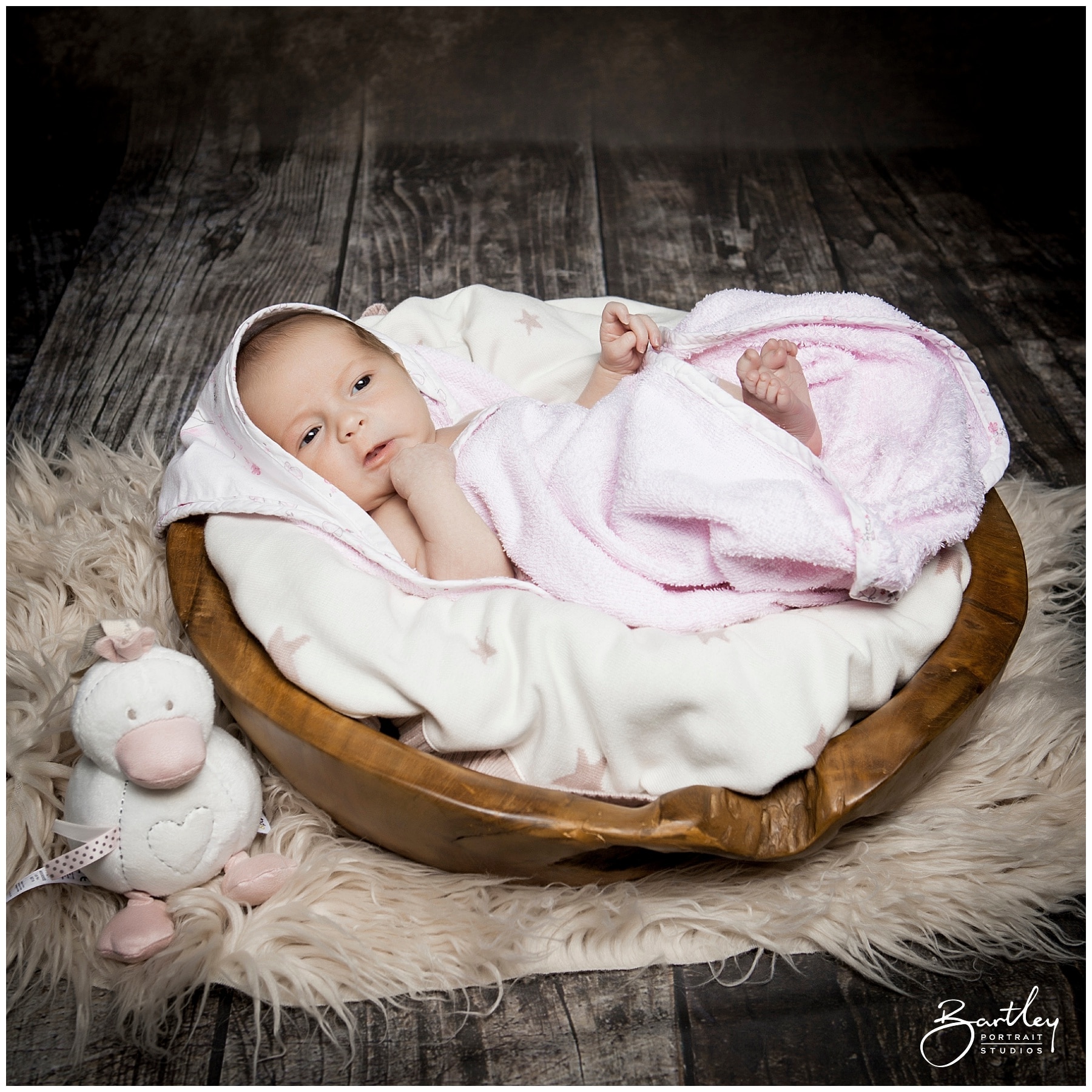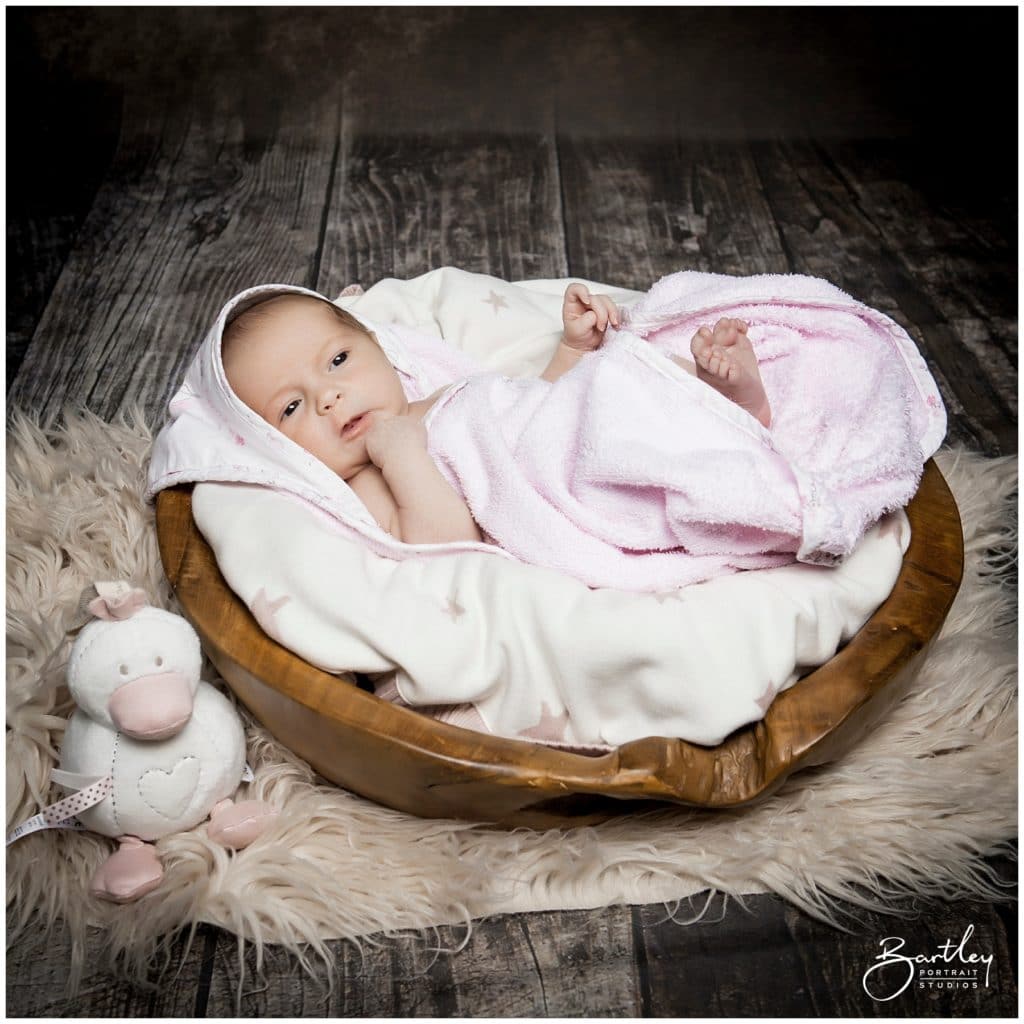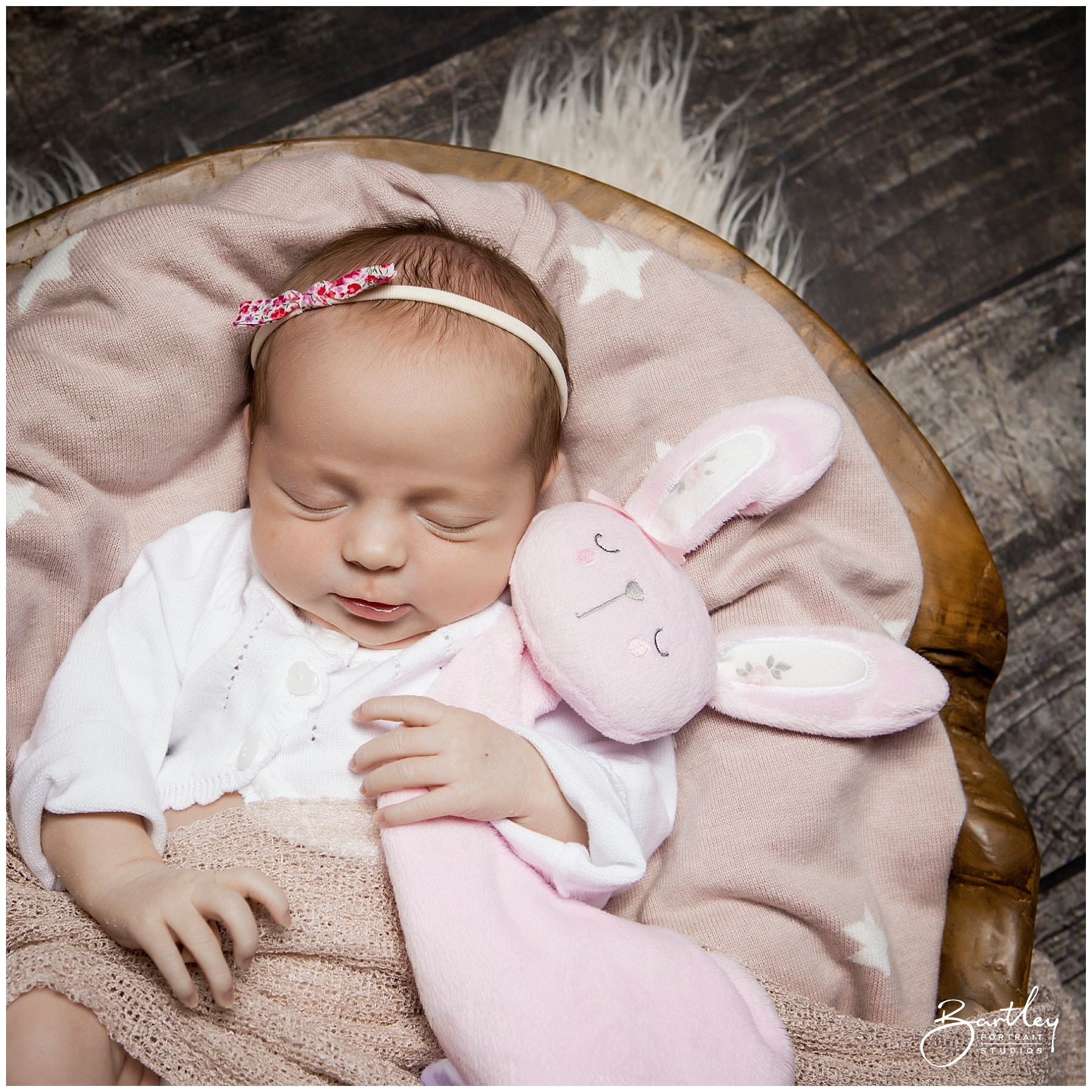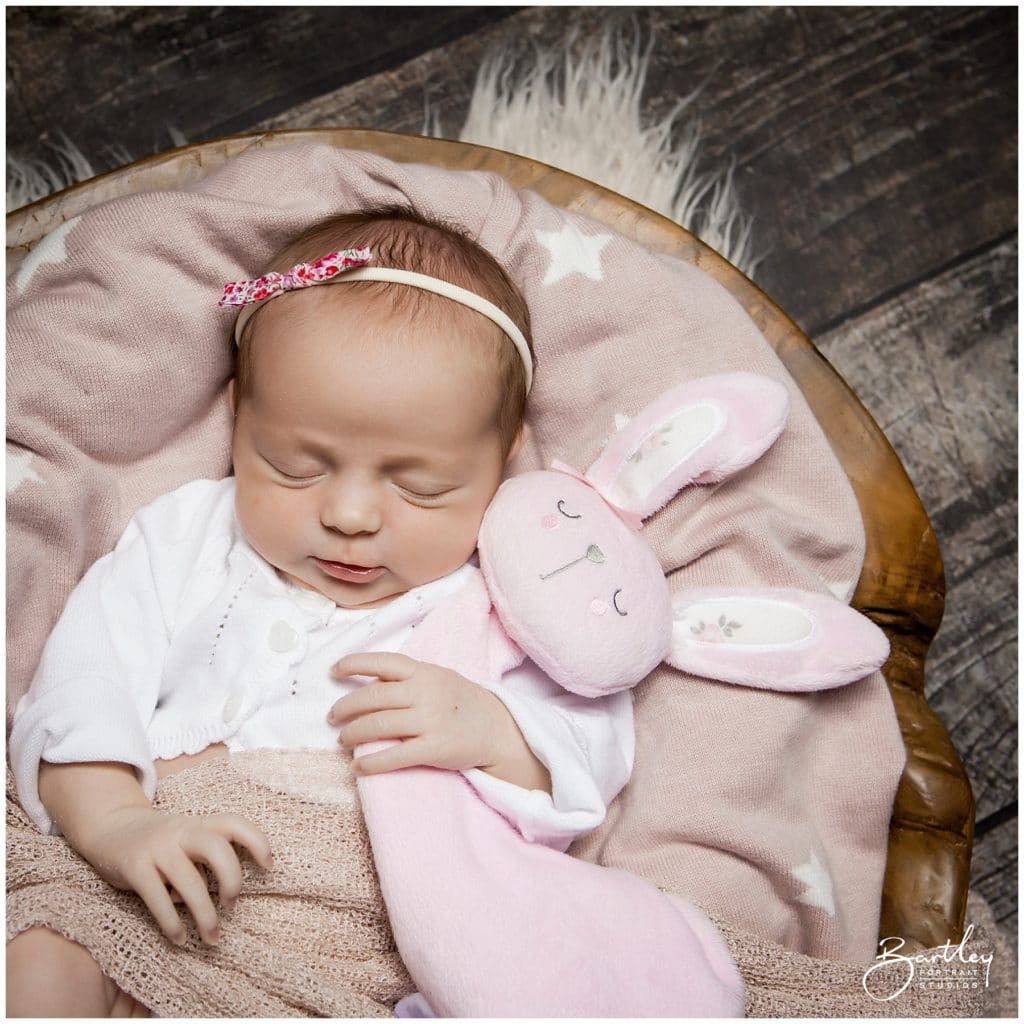 How did your photographer use your props to suit a style?
We were really open to suggestions and direction to be honest – we didn't go in with specific ideas.  The photographer had great ideas and even brought out props that we hadn't brought such as a large wooden bowl, which Amelia laid in with her blanket and a throw to put around Amelia for a different style of shoot with an infinity background.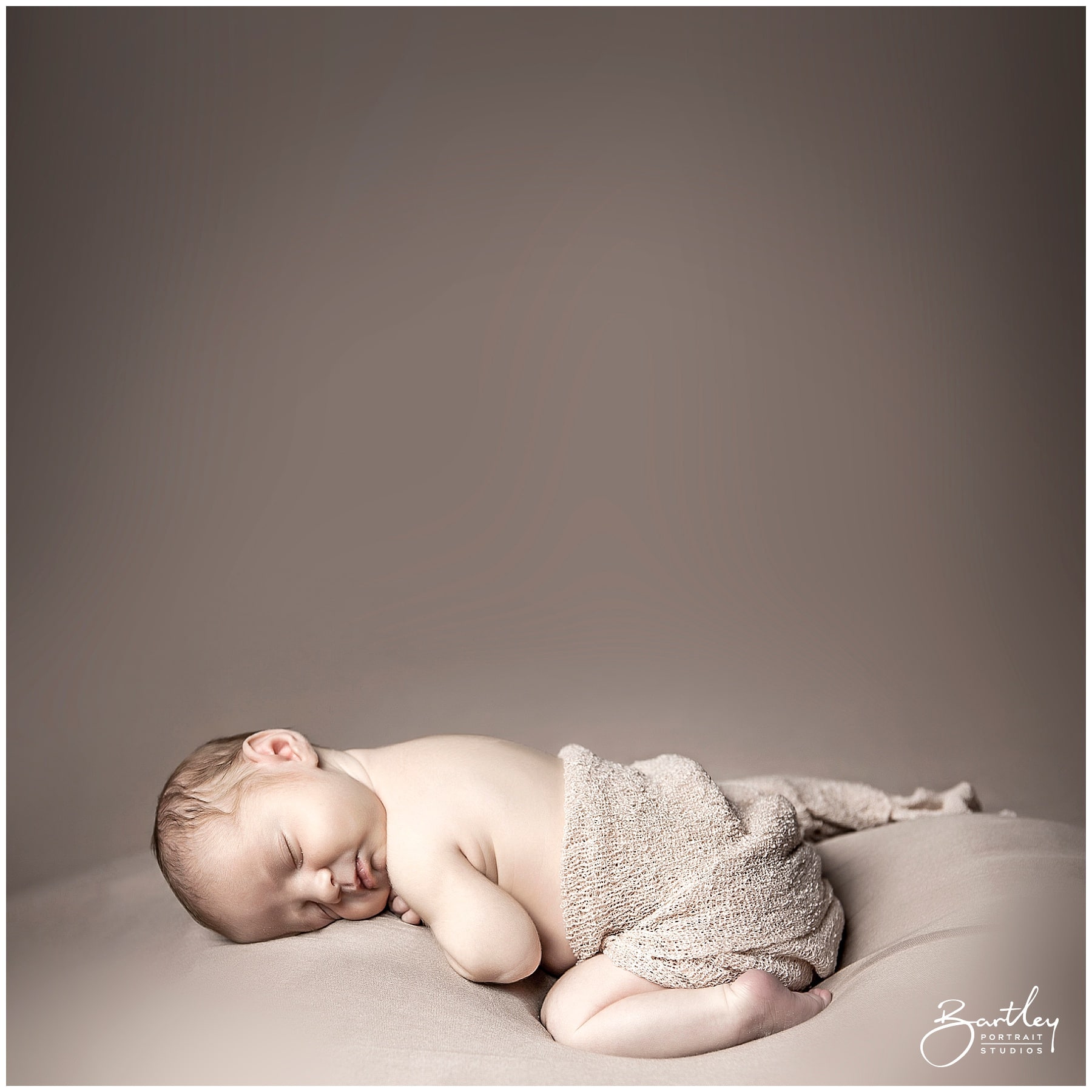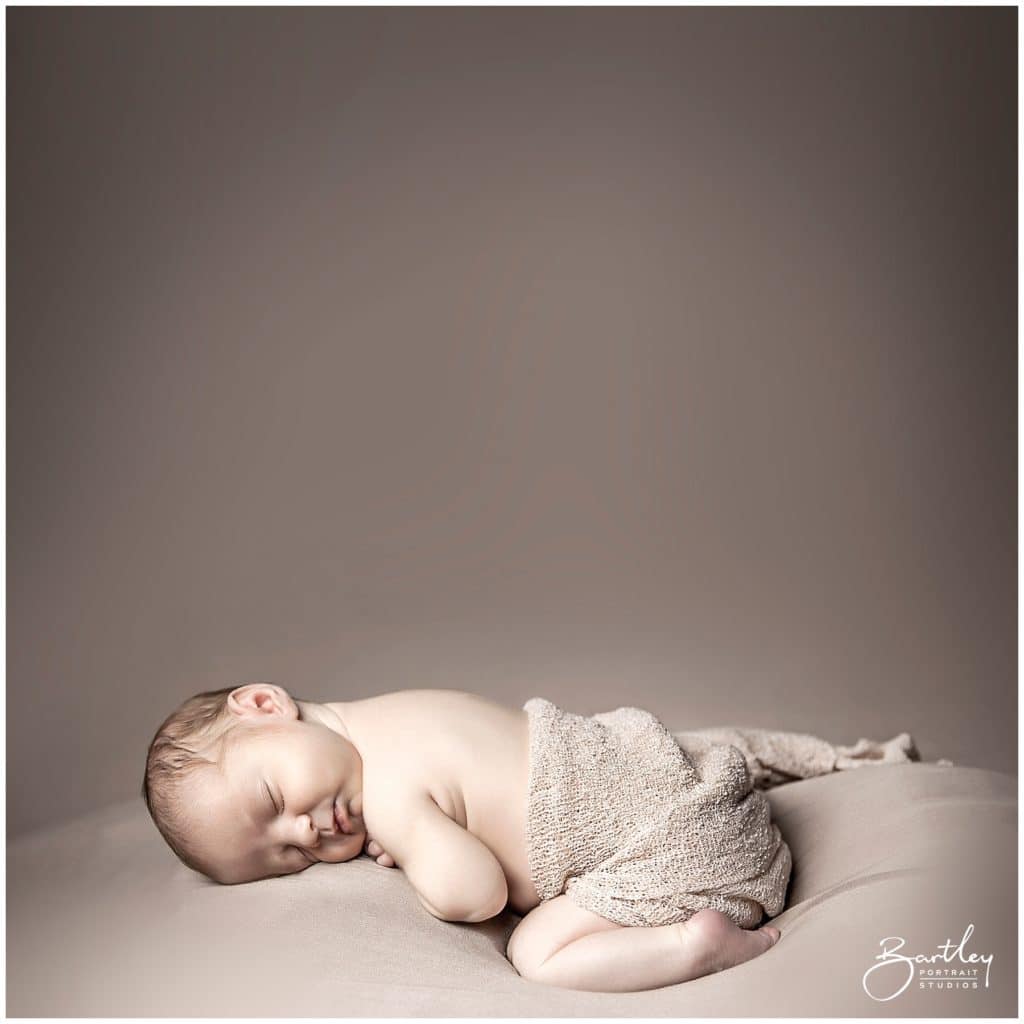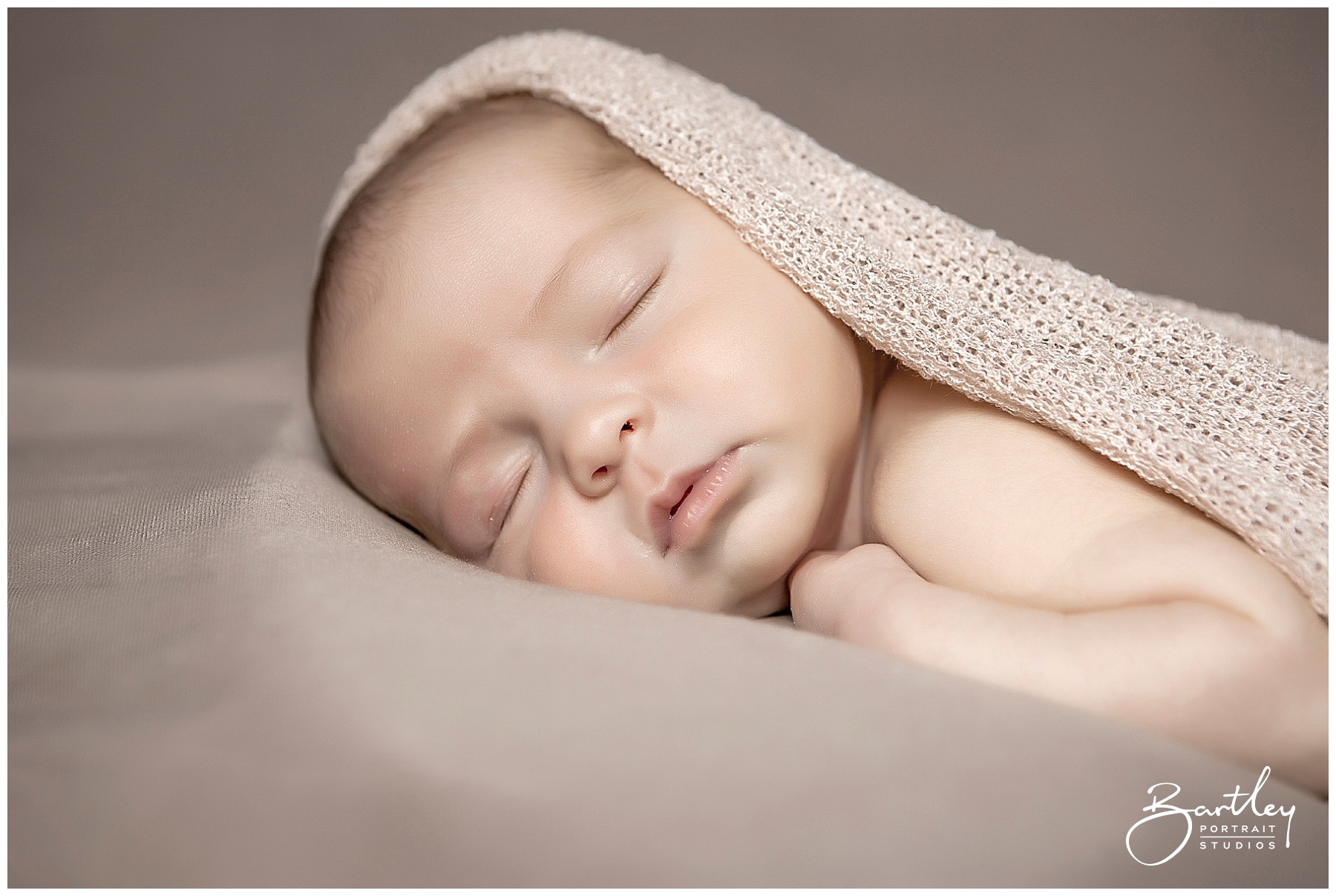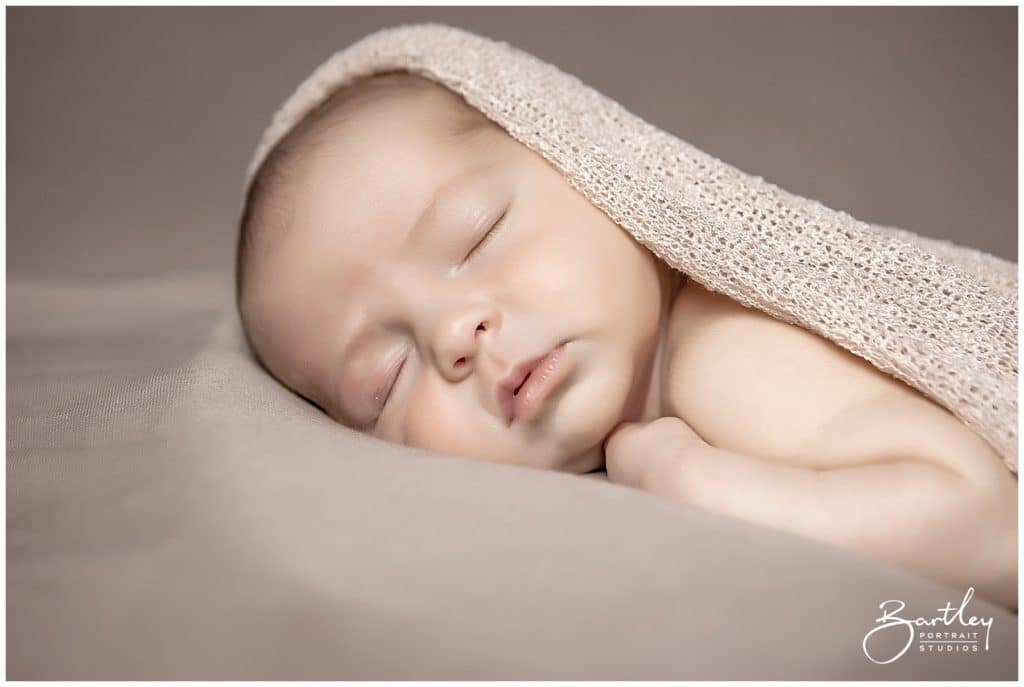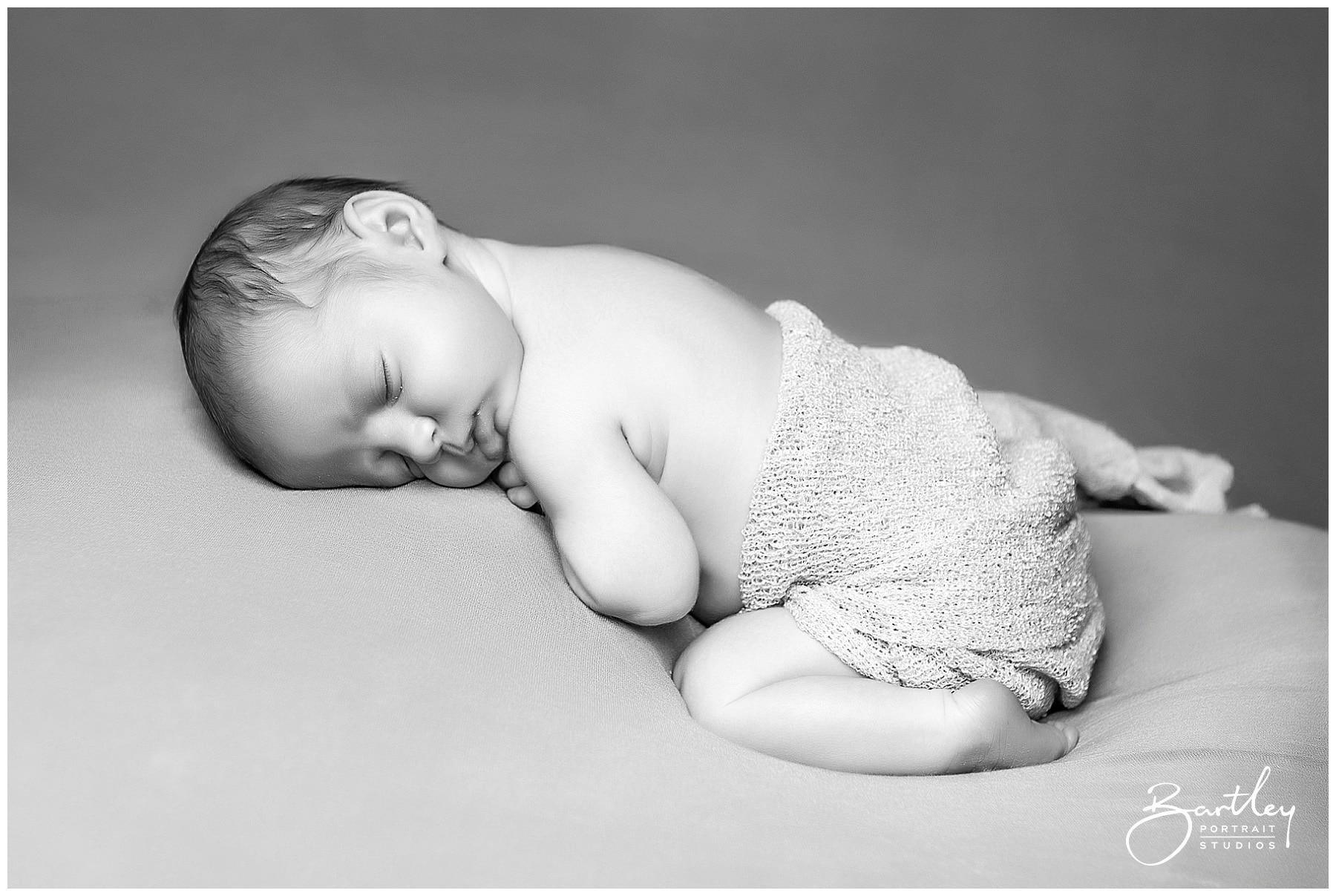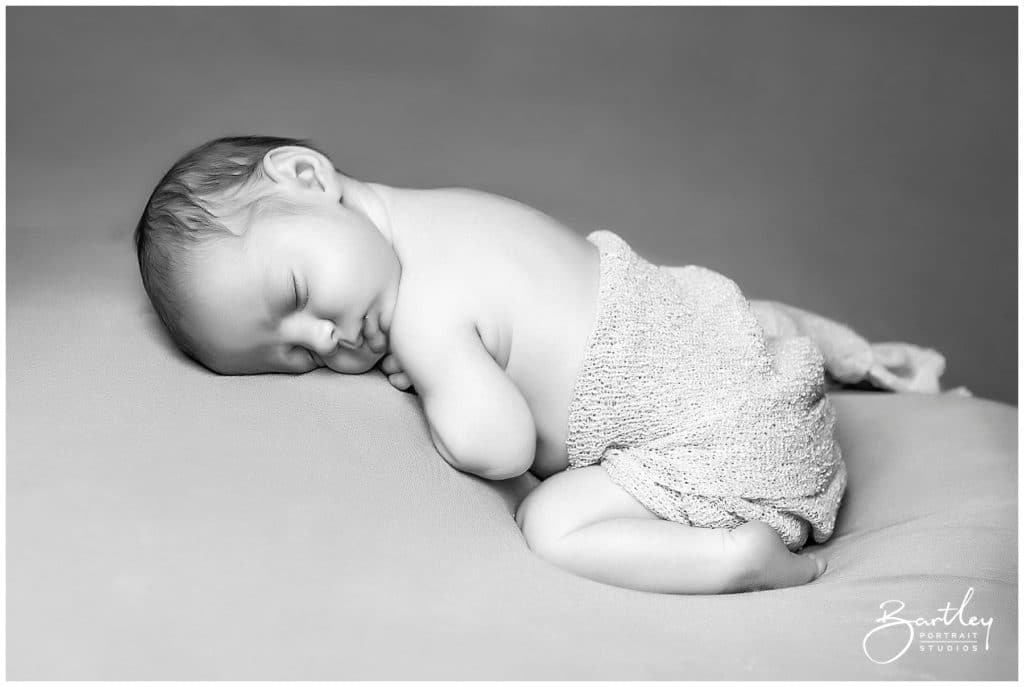 Were you worried about any parts of the session beforehand and if so what?
As this was a completely new experience for us, I think we were slightly worried we feel a bit awkward and embarrassed being put into poses and that it may come across a bit cheesy or forced.  It wasn't like that at all actually and it felt really relaxed.



Tell us about the favourite parts of your experience and why you enjoyed them
We all felt really special and it was a lovely experience for us as a little family to have. Ameila was a little star throughout and we were given time to feed and change her when needed.  It didn't feel like we were on the clock.  The photographer was really easy going and so it felt really relaxed.  Plus – the music being played in the background and the lighting and environment, I was getting a bit emotional looking at her having her picture taken!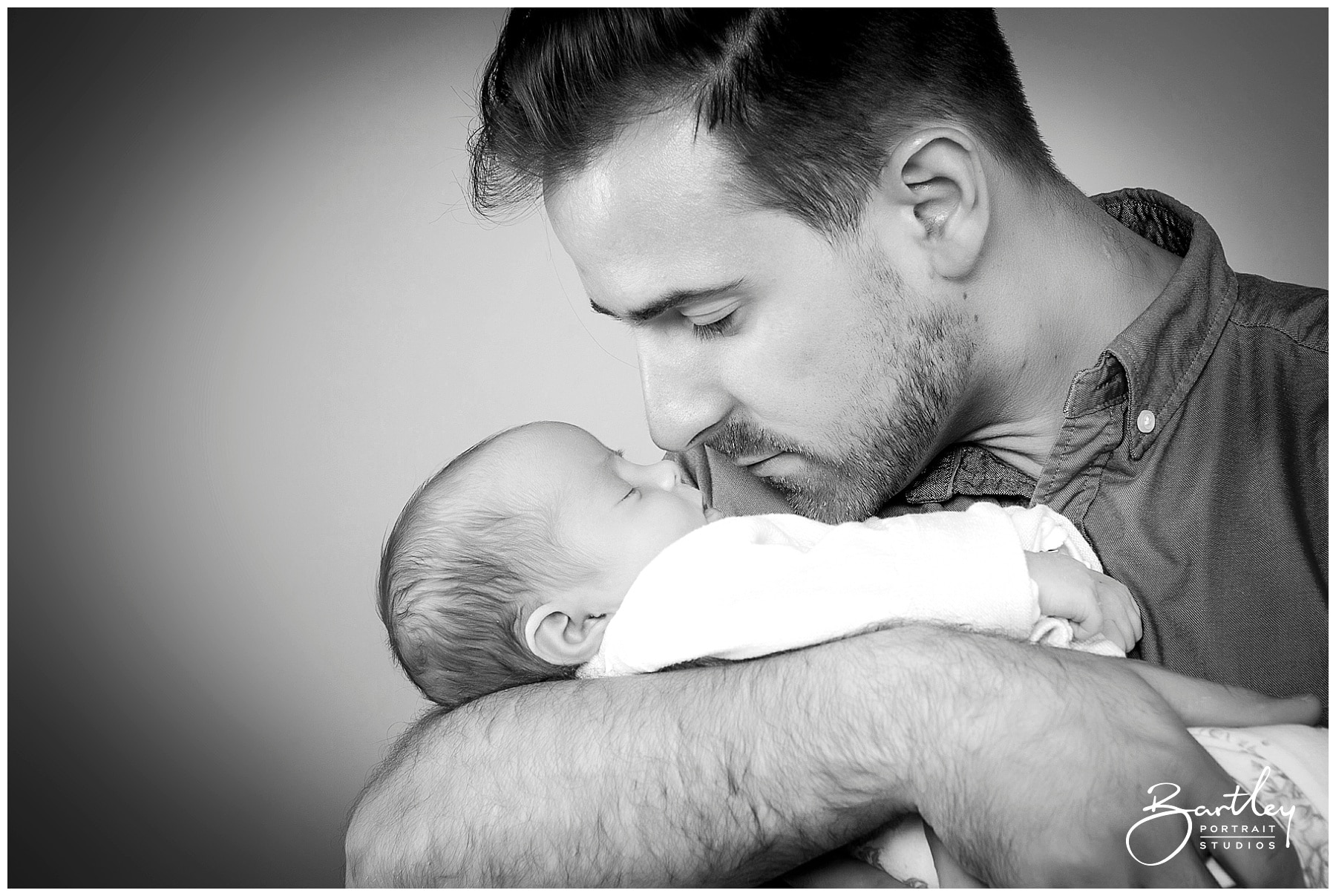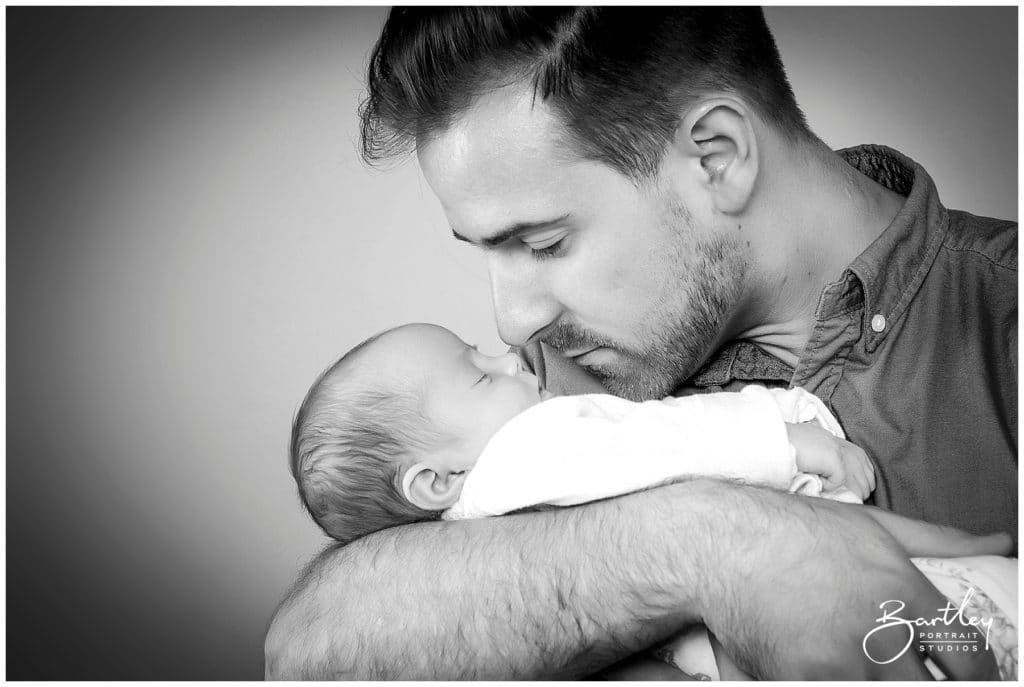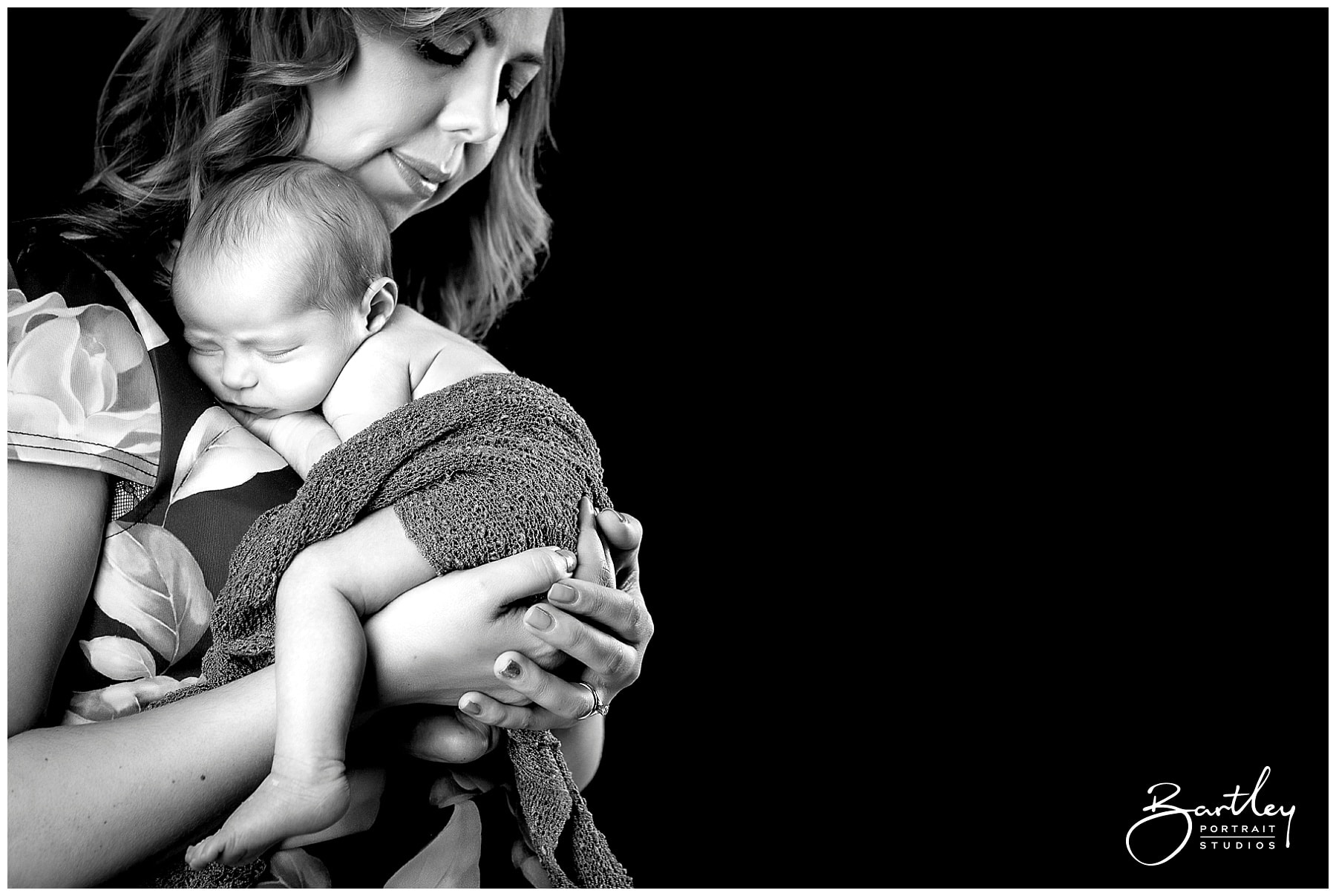 What advice do you have for other clients coming for a shoot with us?
Think about what it is you are after in terms of how big an image you want and where it is going to go or whether you want more smaller pictures as this will help you choose what you would like to order at the viewing.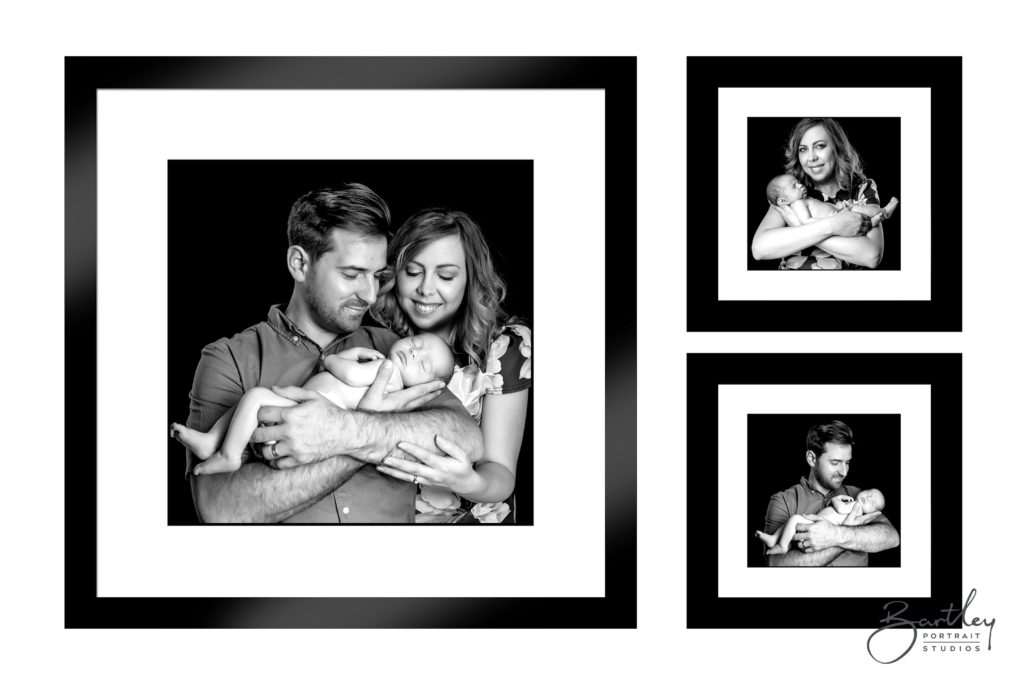 What was your favourite image overall?
We loved so many! I think we both agree that the picture of Amelia lay on her front with the infinity background is our favourite.  Natasha must have the magic touch because we couldn't believe she lay so comfortably on her front for that long!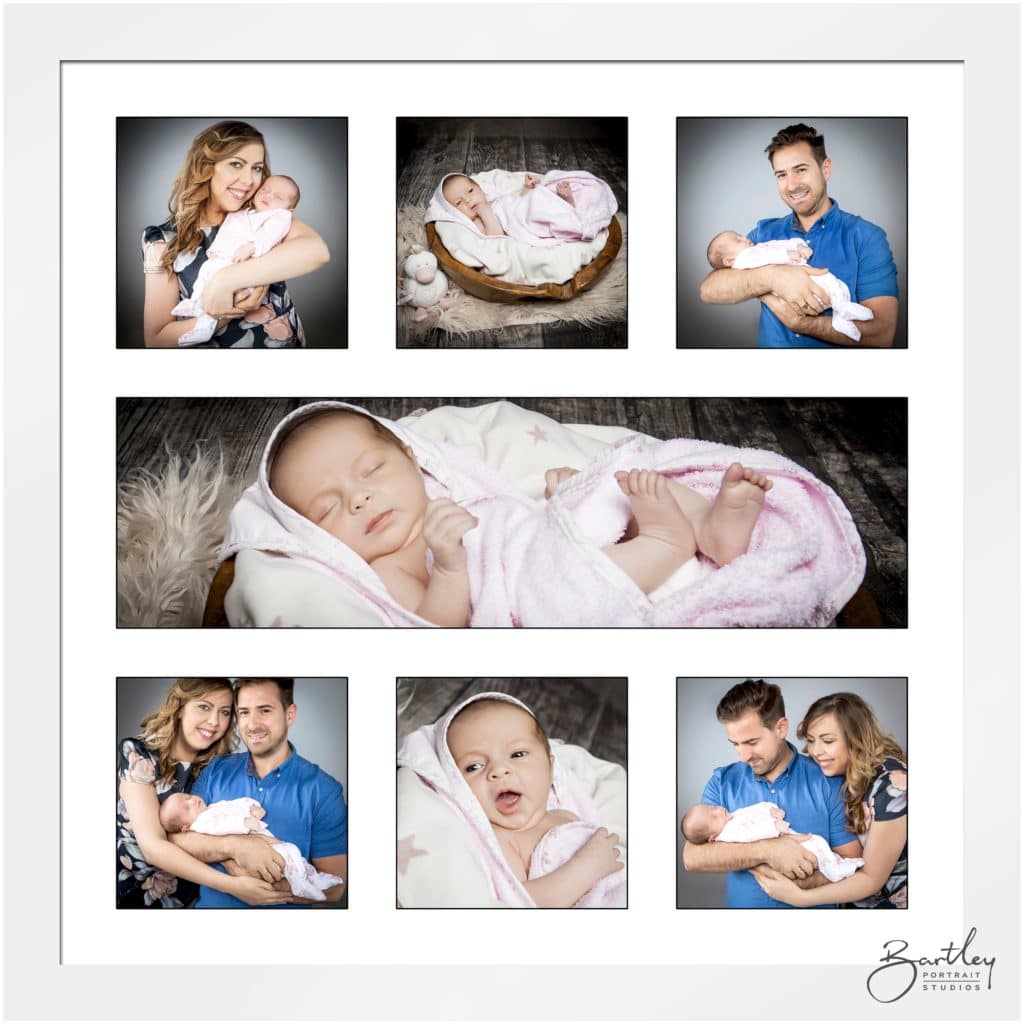 Are there any other comments that you would like to add?
Thankyou for a special experience and photographs we will cherish.
If you are interested in coming along for a photoshoot yourselves, then please take a look at the following pages…