What were you looking to achieve from your shoot with us?
We really wanted to achieve some really nice natural family shots of us. Austin is so cheeky and happy and we wanted his character to come through – which it very much did! We enjoy playing and reading with him and we really wanted to incorporate this in some of the shots, which Natasha pulled off perfectly. This session was gifted to us at Christmas and we have only chosen recently to do it due to me not being well after having Austin.
It's been a very difficult year, a real roller coaster of emotions. Whilst in labour with Austin I was in a lot of pain and knew something was very wrong. After hours I was taken for a C-section and it was found that my uterus had ruptured in several places. The doctors said this was very critical and both Austin and I could have died.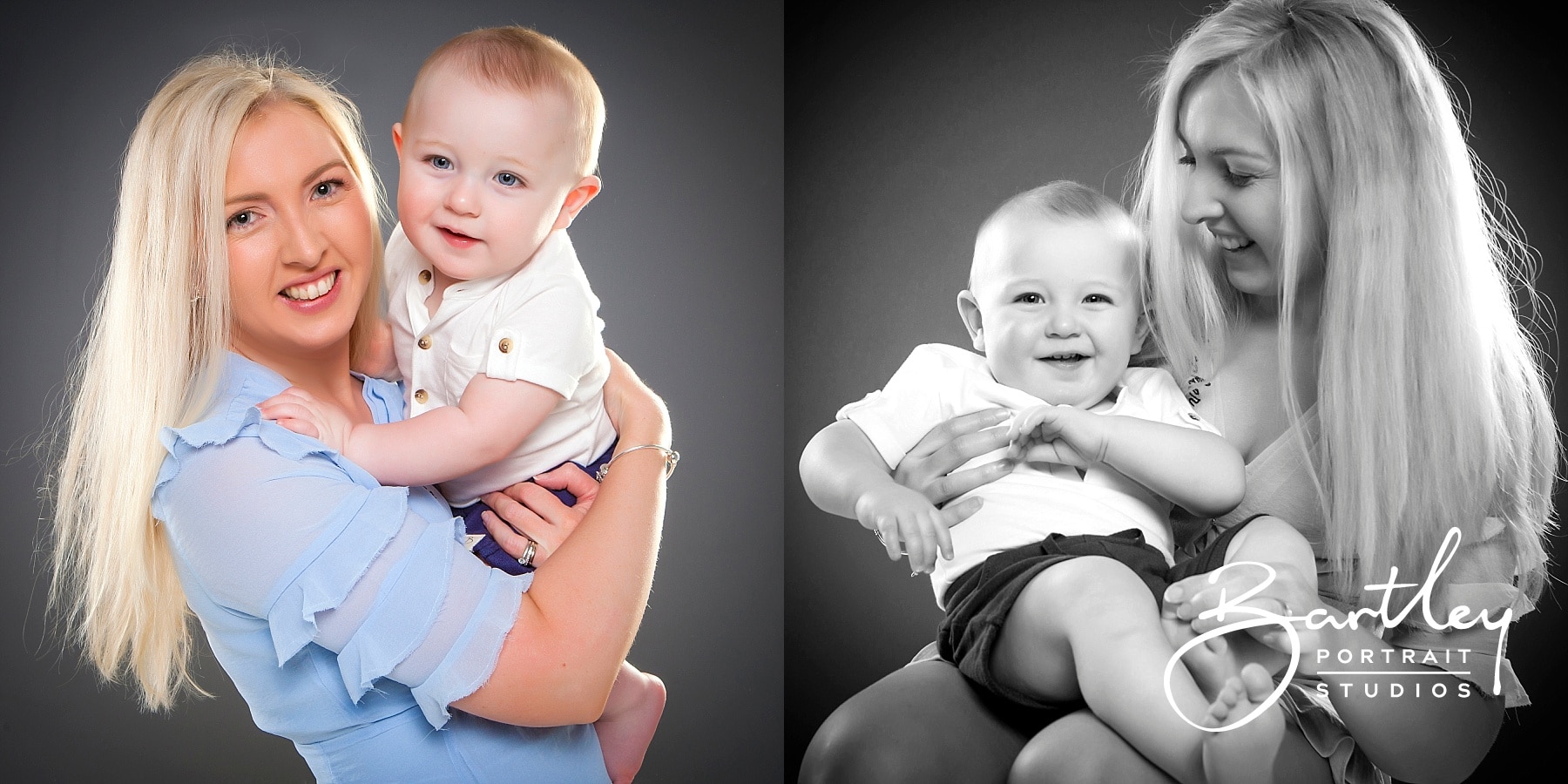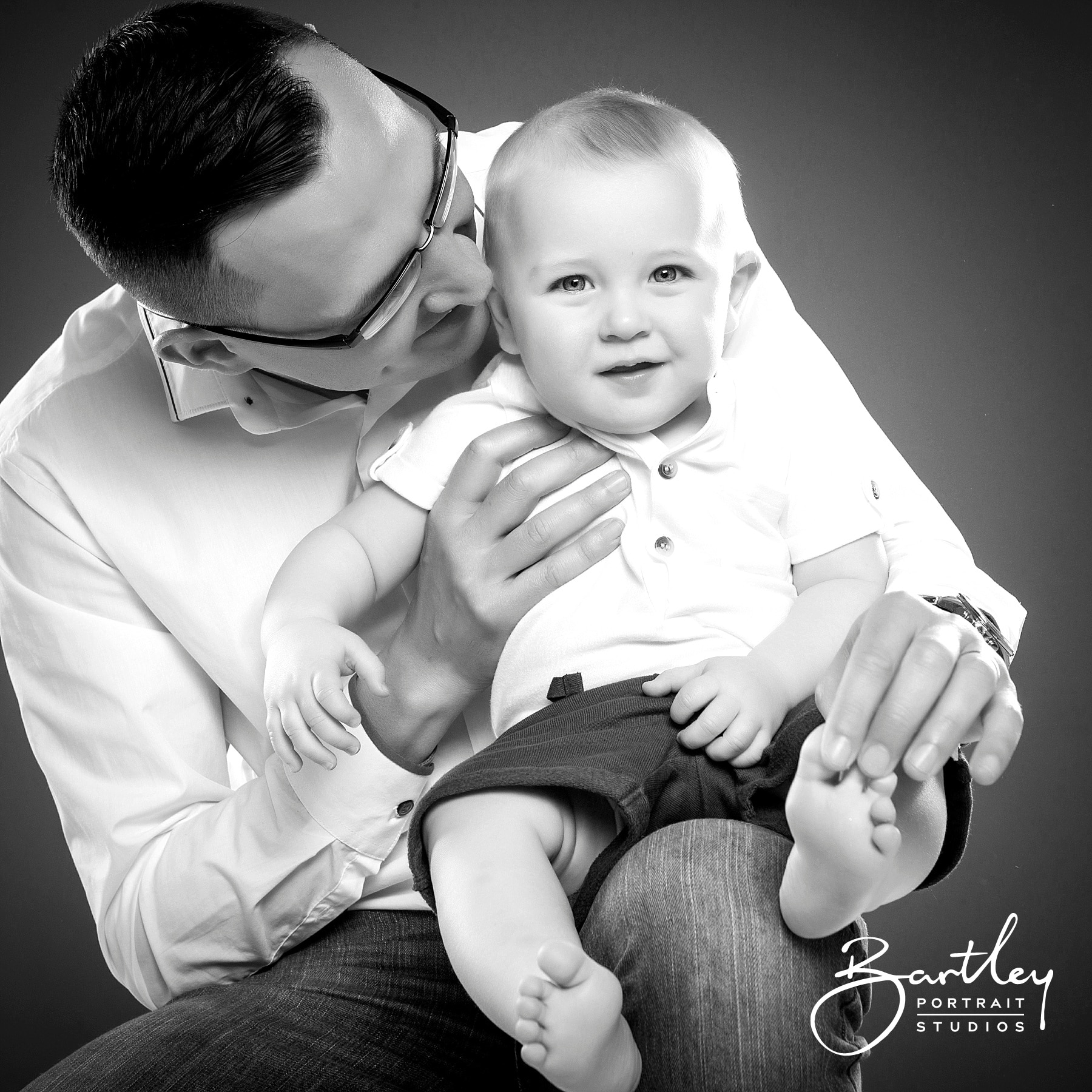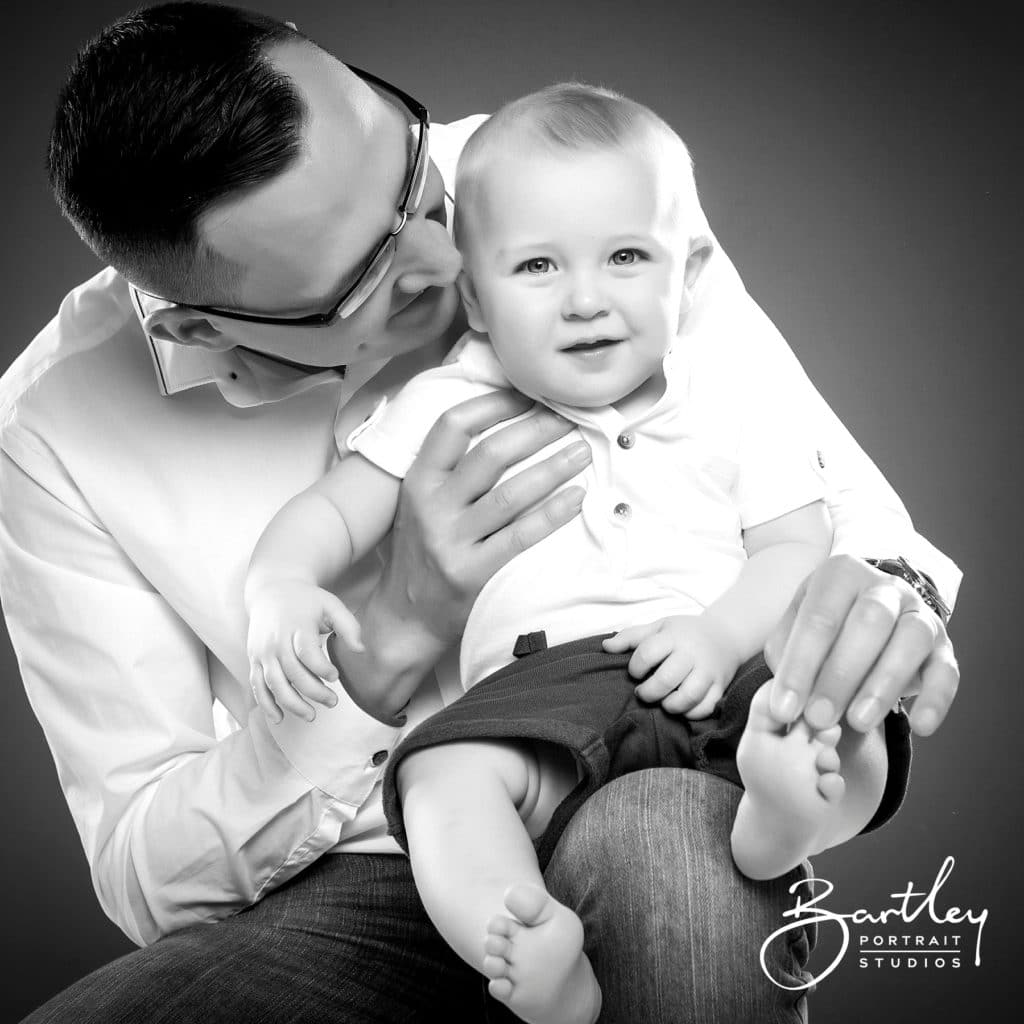 It was a long struggle to get better, after being in and out of hospital and being readmitted with sepsis left me very scared and very negative. My scar was not healing and I was not able to lift Austin. He is a wonderful baby but at the start I was not able to bond with him like I thought I would due to me not being able to care for him like a healthy mum would. We had Austin in April and it was only by November of that year that my scar was healing and I was able to start to care for him more.
We absolutely adore him and now we just don't know what we did with our lives before he came into our family. We are very lucky in more ways than one and we wanted to freeze time with these beautiful photographs that we could look back on and keep forever.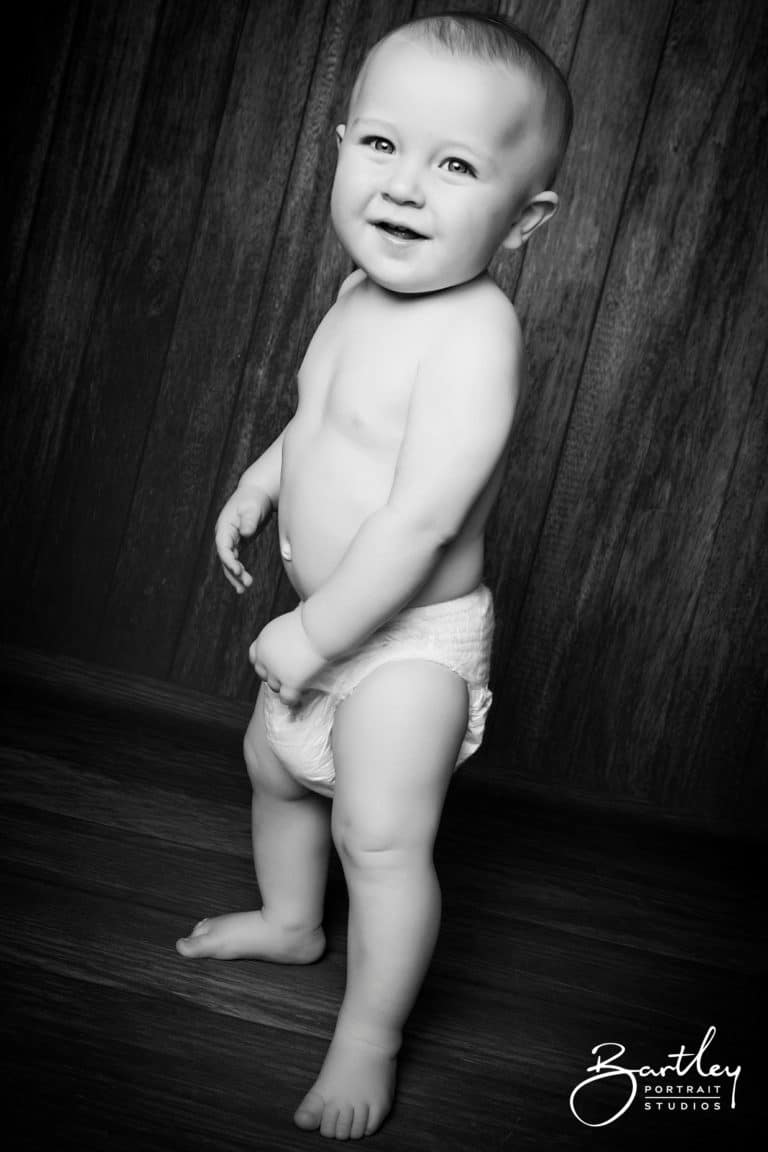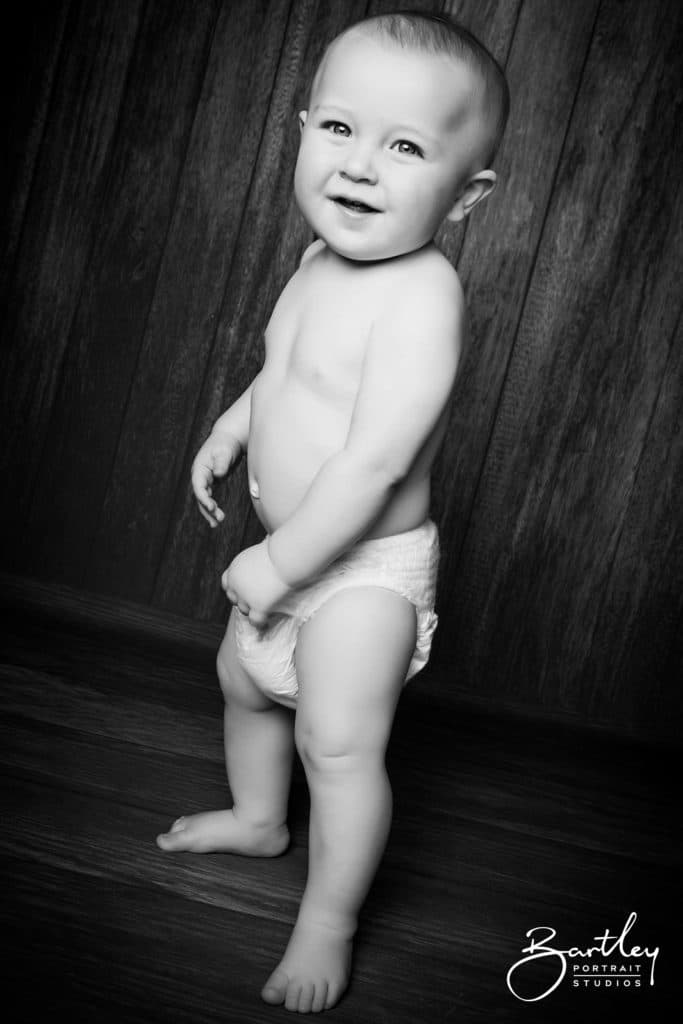 Tell us about your family and interests!
We are big kids ourselves and love family holidays. We love love love Orlando, the rides, the weather, the people, the food!! We love it all. We are very close to our families and like to get together as much as possible. Andy and I enjoy cooking for our parents and treating them now and again. We have a few close friends whom now have children so we are looking forward to Austin growing up and building friendships also.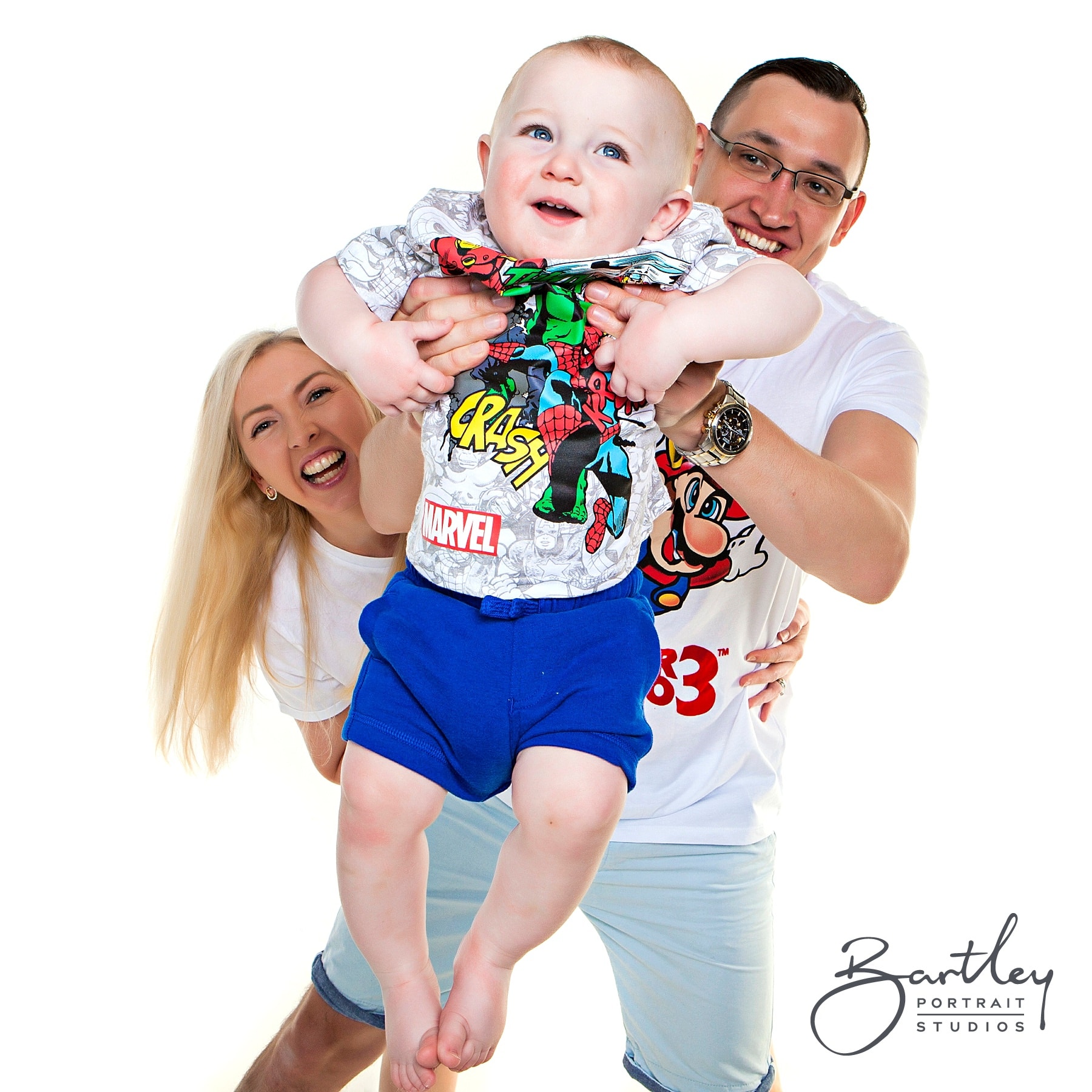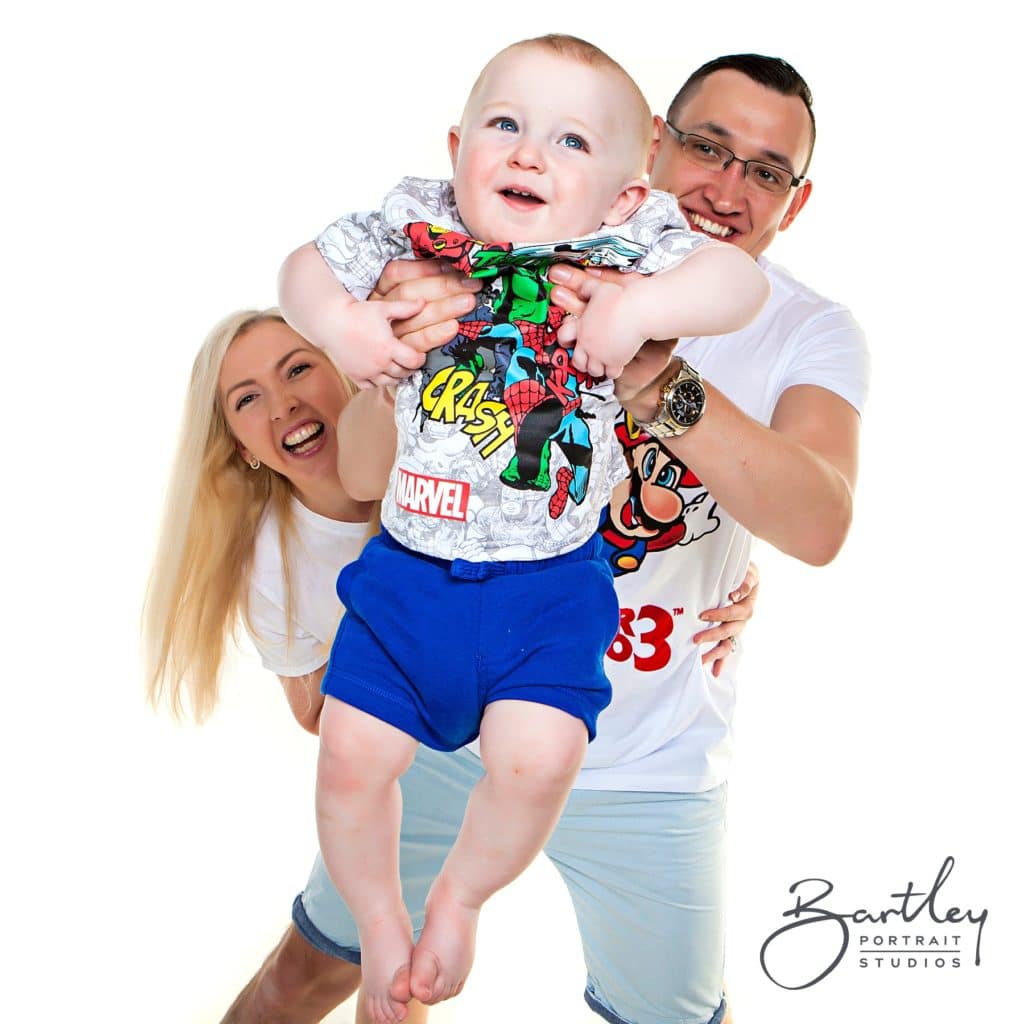 Had you ever done anything like this before?
We have only ever had our wedding photographs done, we have never been photographed in a studio before at all.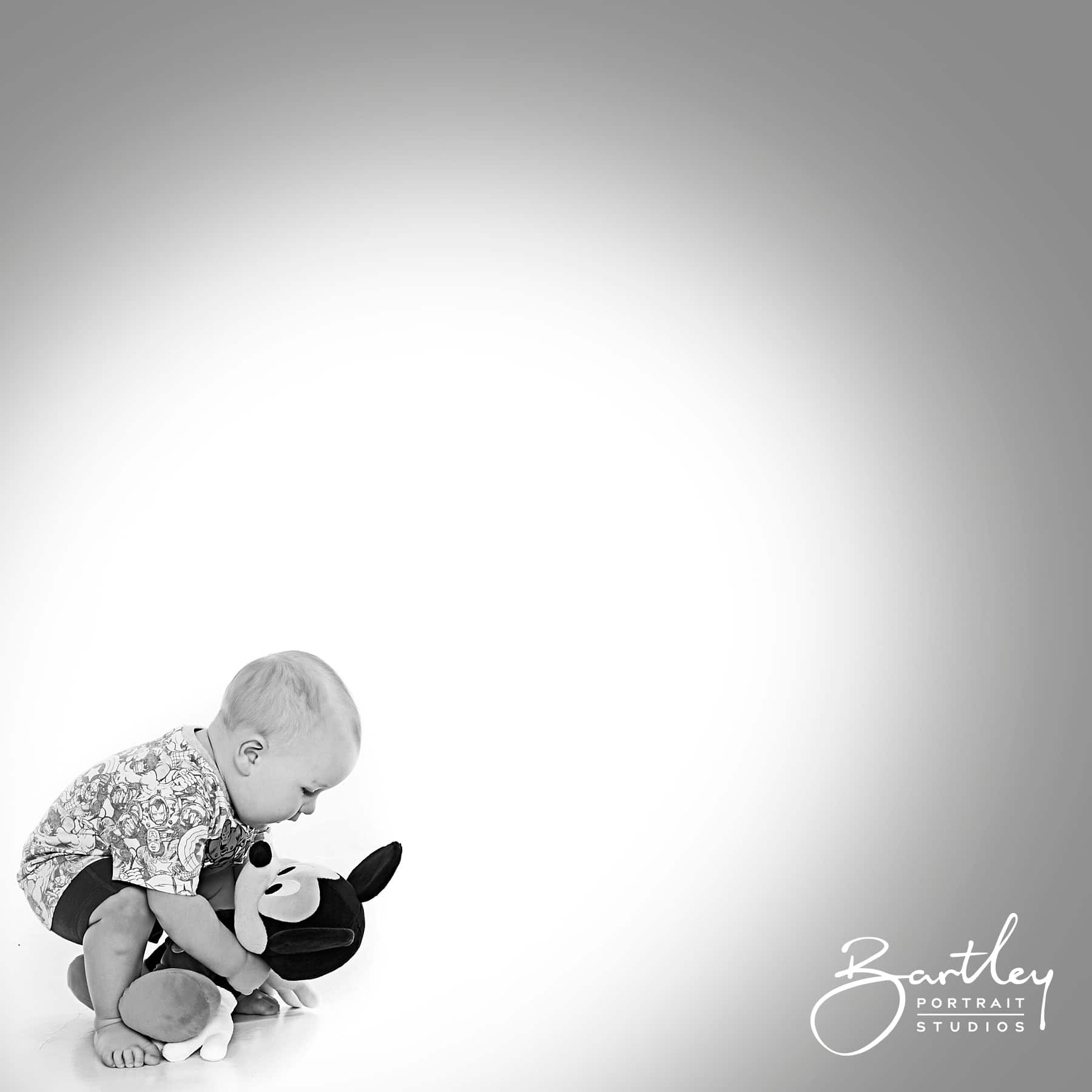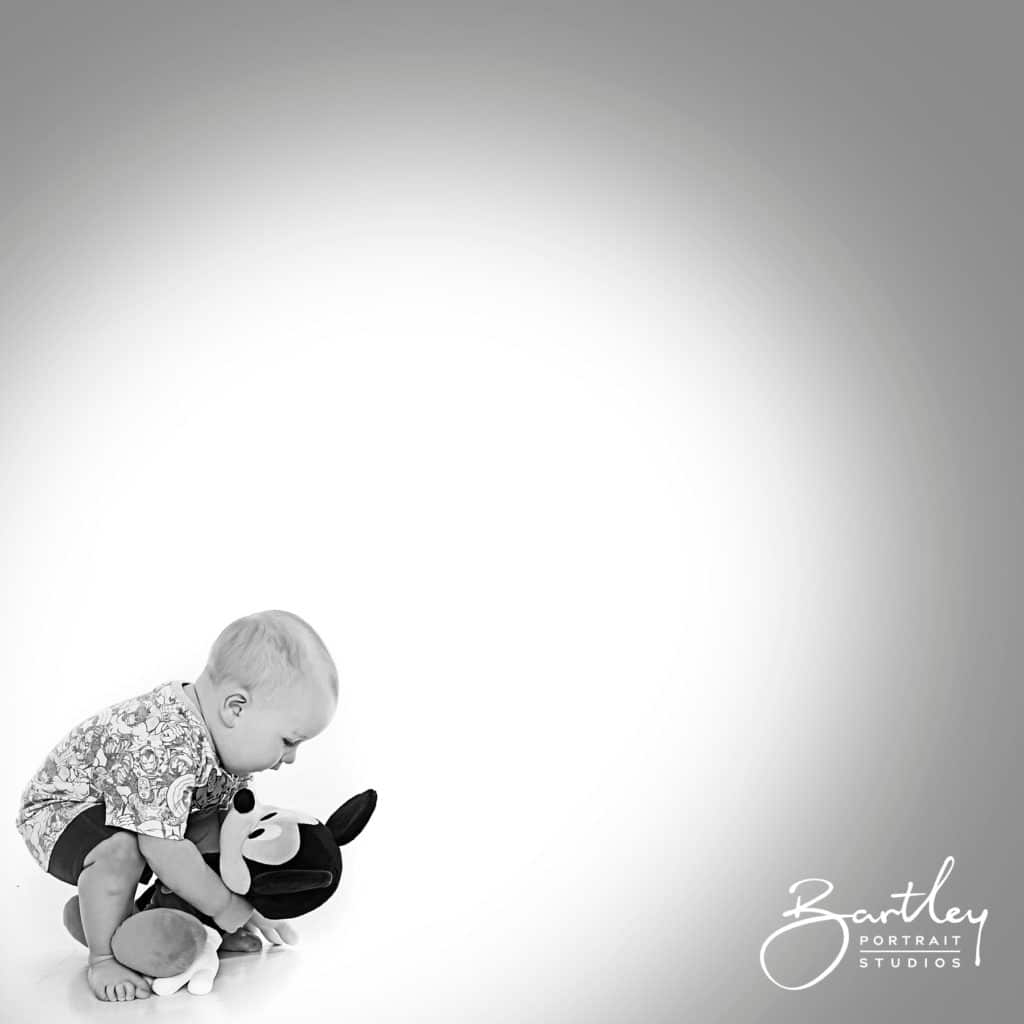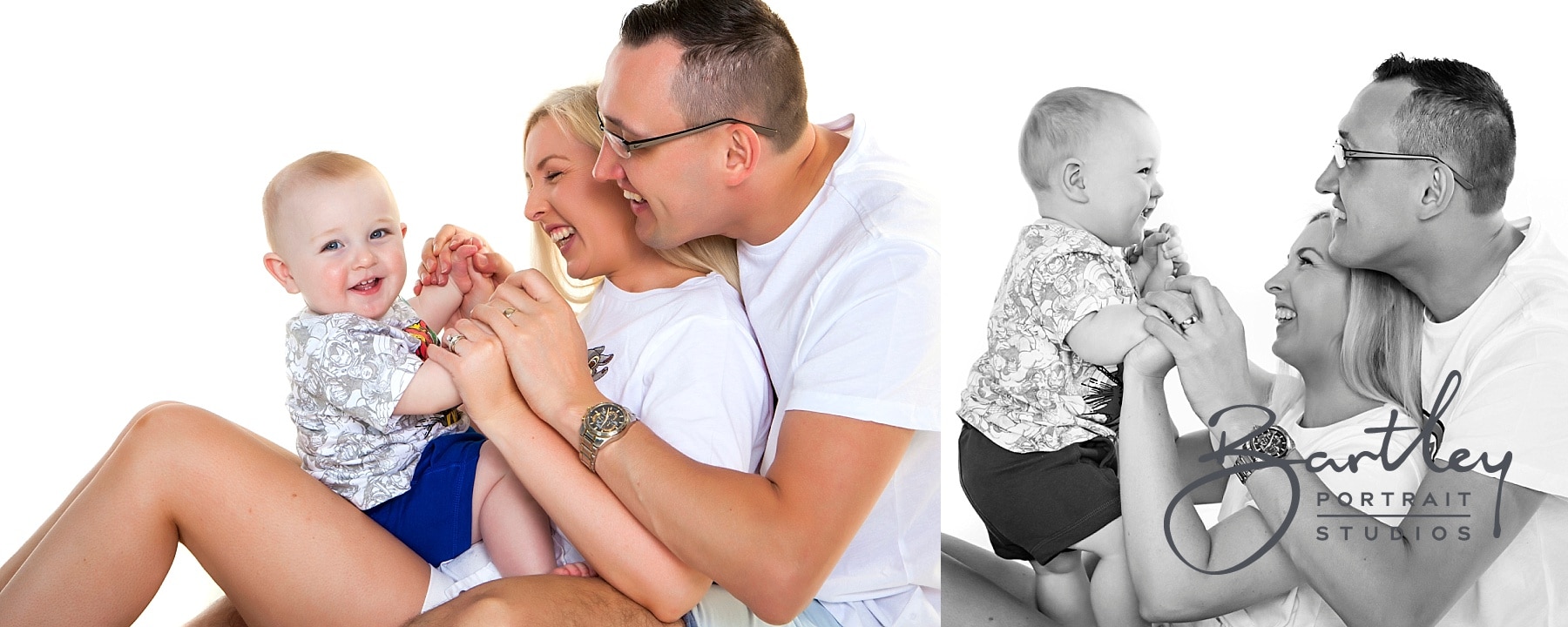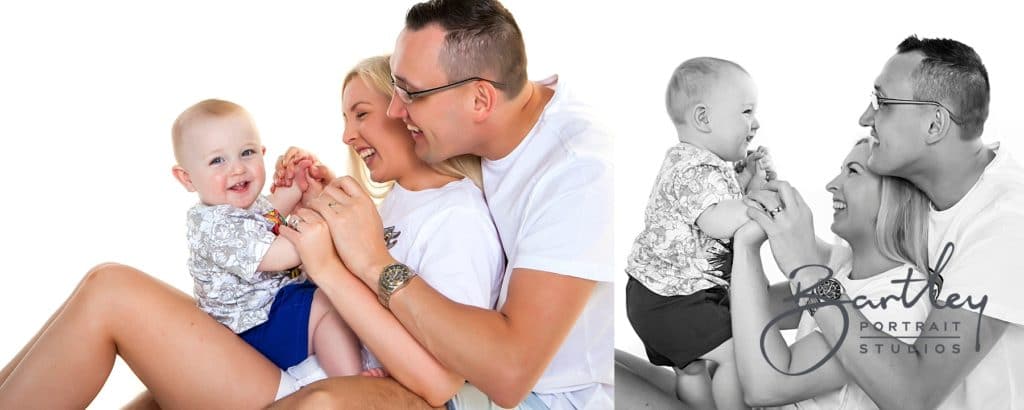 Why did you think that Bartley Studios would be right for you?
We visited Bents garden center over Christmas and got speaking to Bartley's. They were lovely and family orientated. It was easy to speak to them and they were friendly and professional.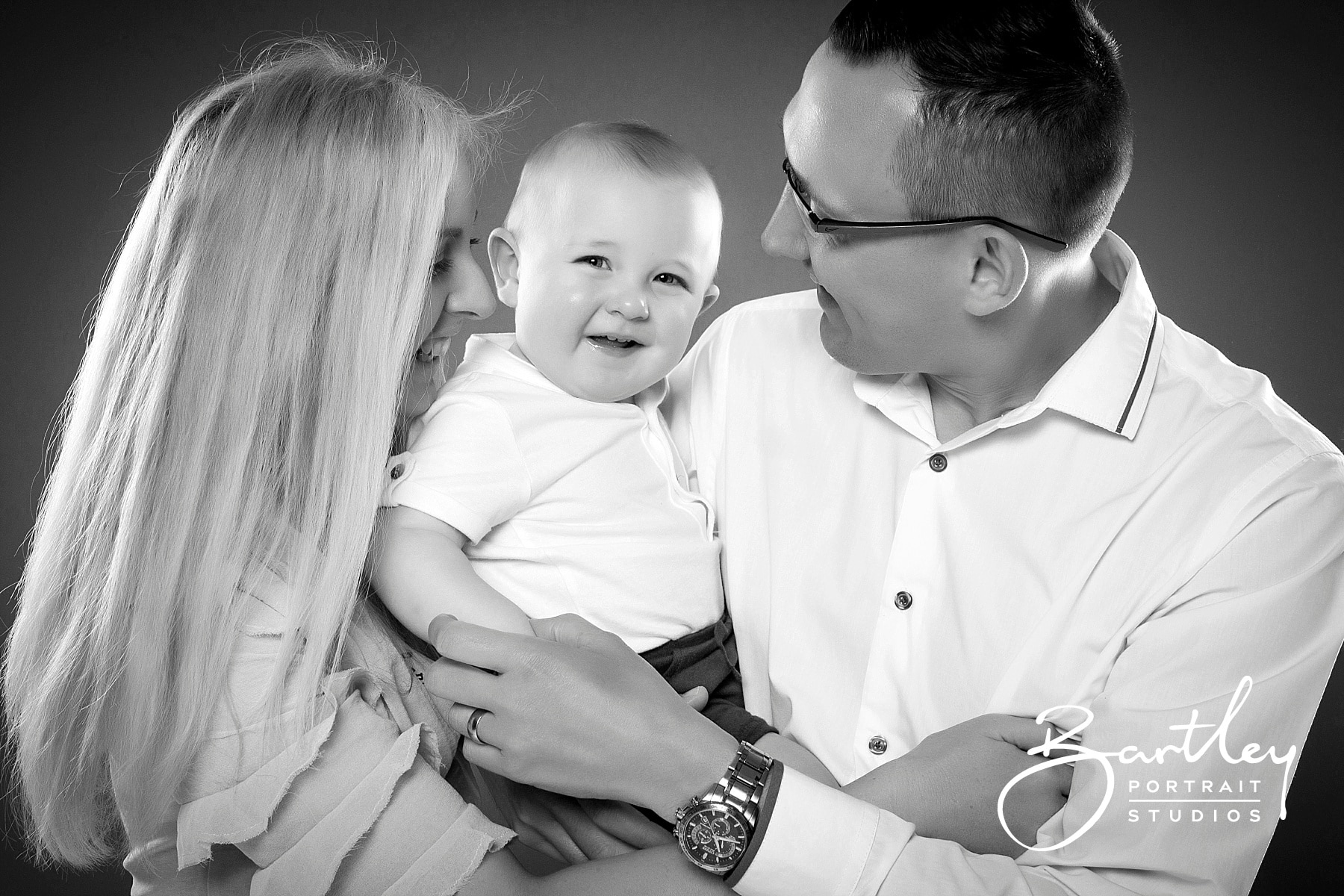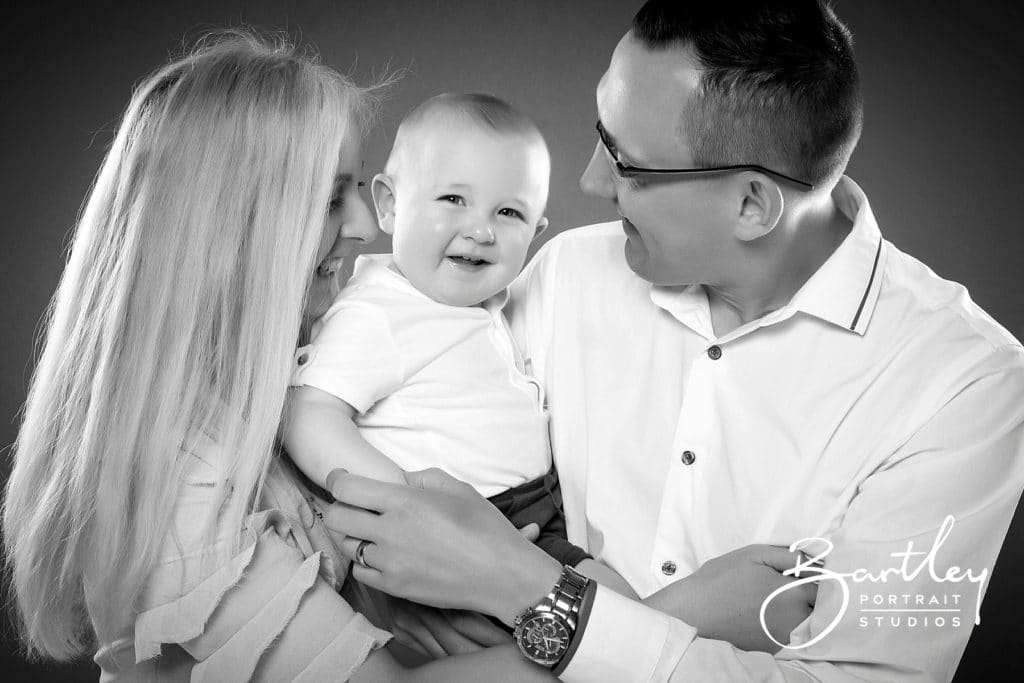 What props and personal items did you bring and why?
Austin is a book worm. He loves books so much so we brought most of his books with us to the shoot. We also brought his Disney teddies as he loves kicker mouse and we're taking him to Florida the week after. He had recently just turned one and his Aunty bought him a bright green dragon bouncer which we brought to the shoot too – it was lovely and colourful and made the photographs stand out.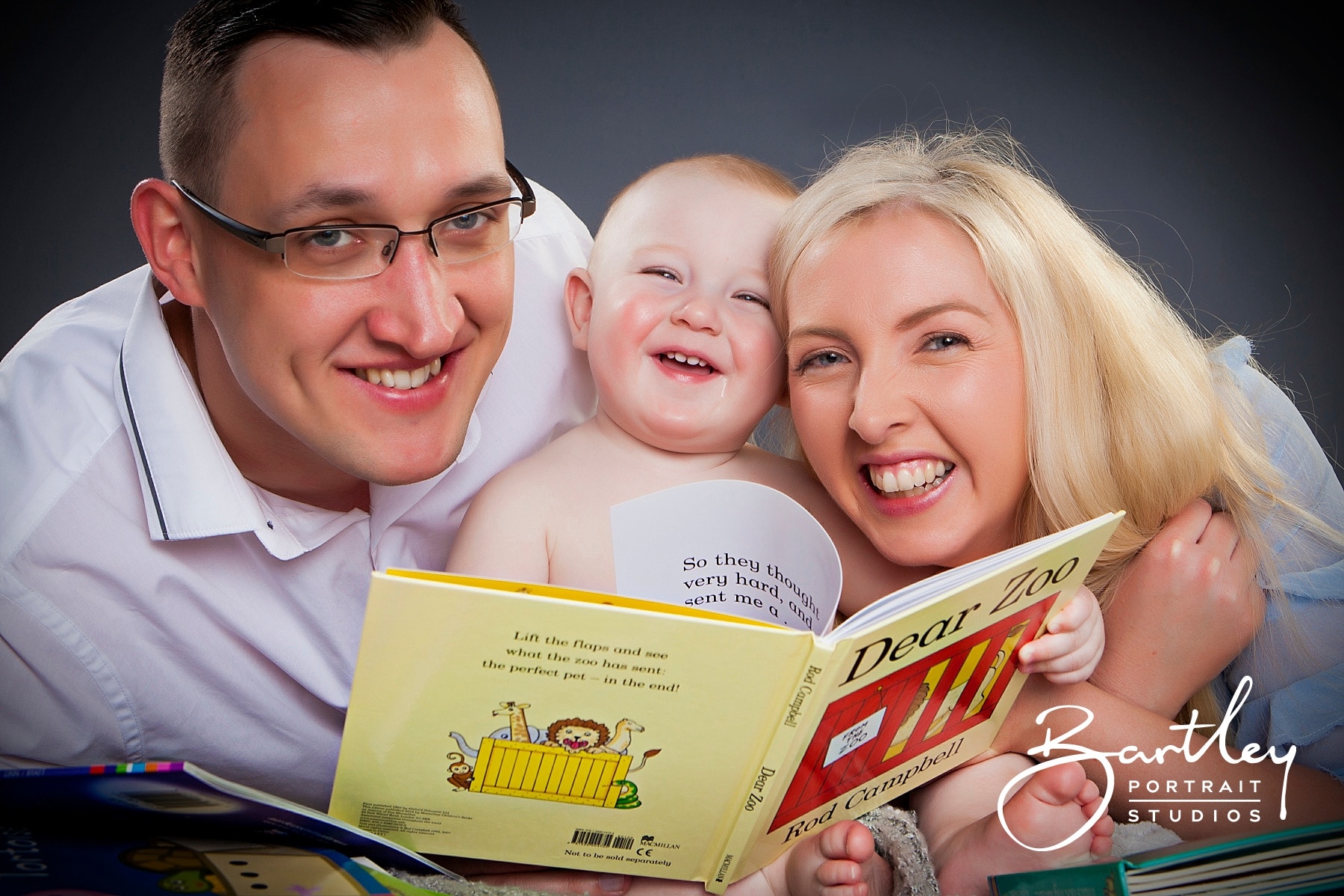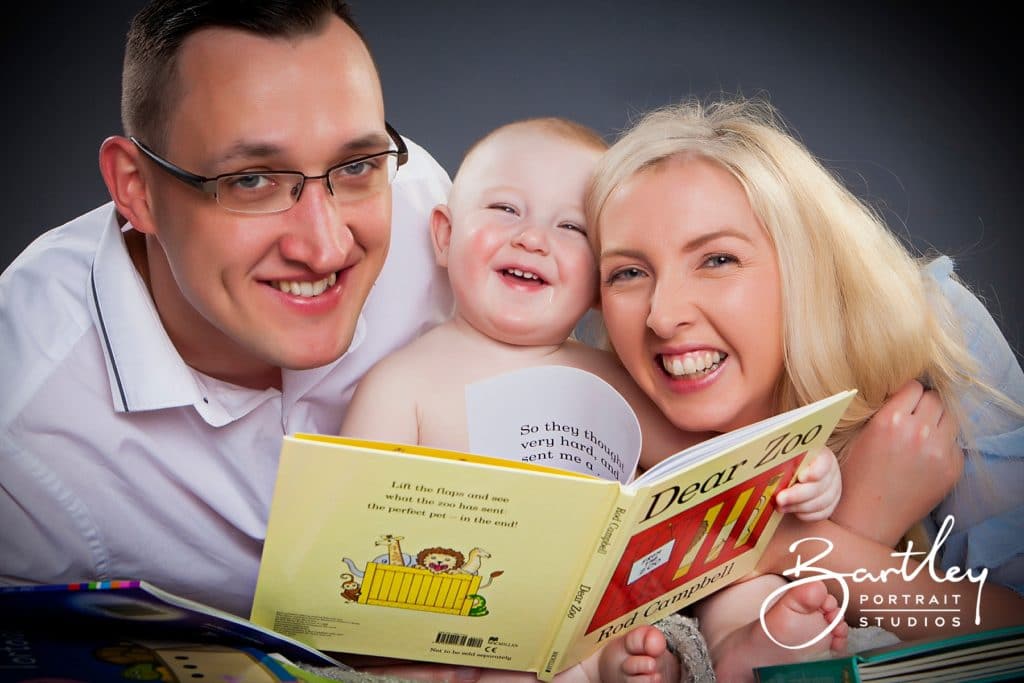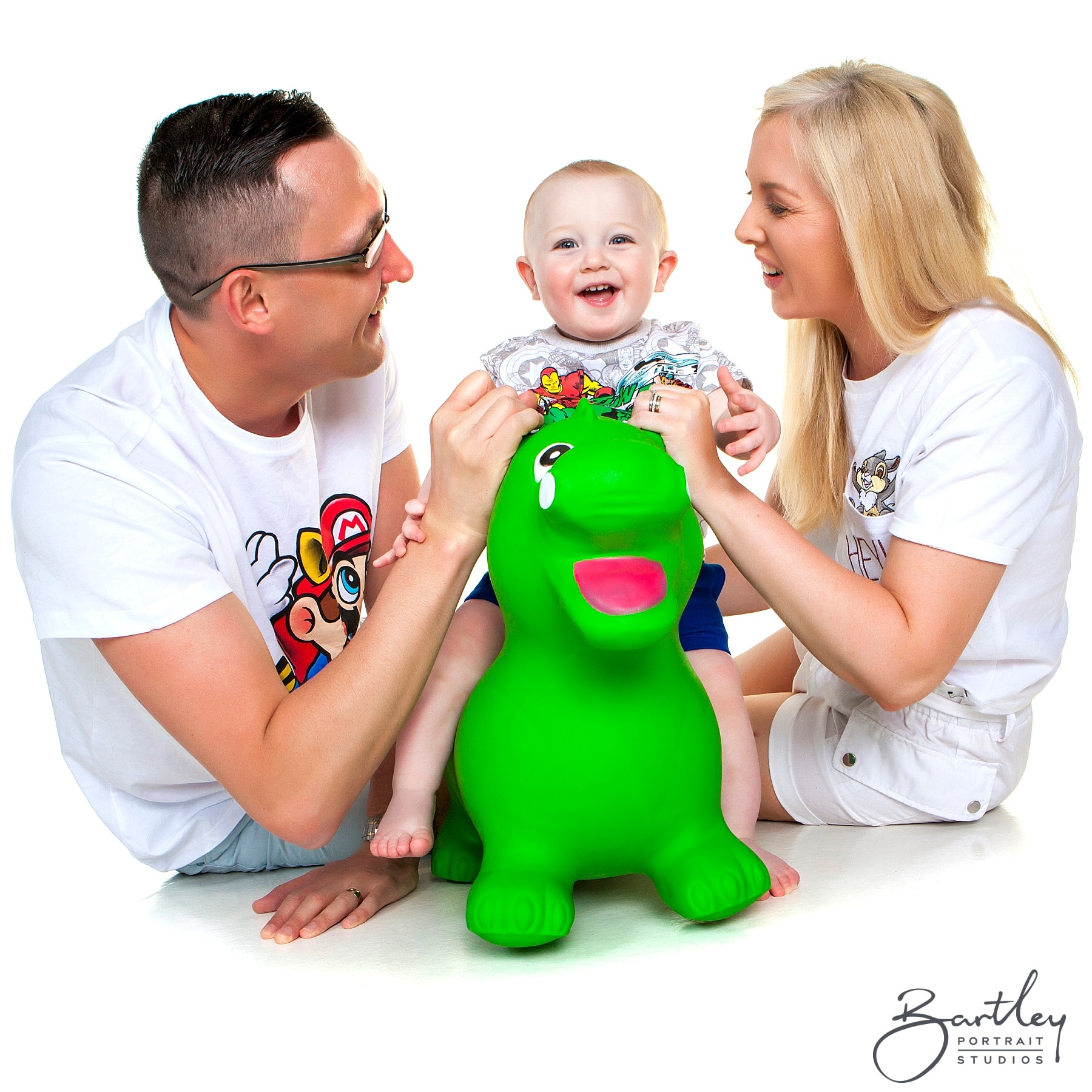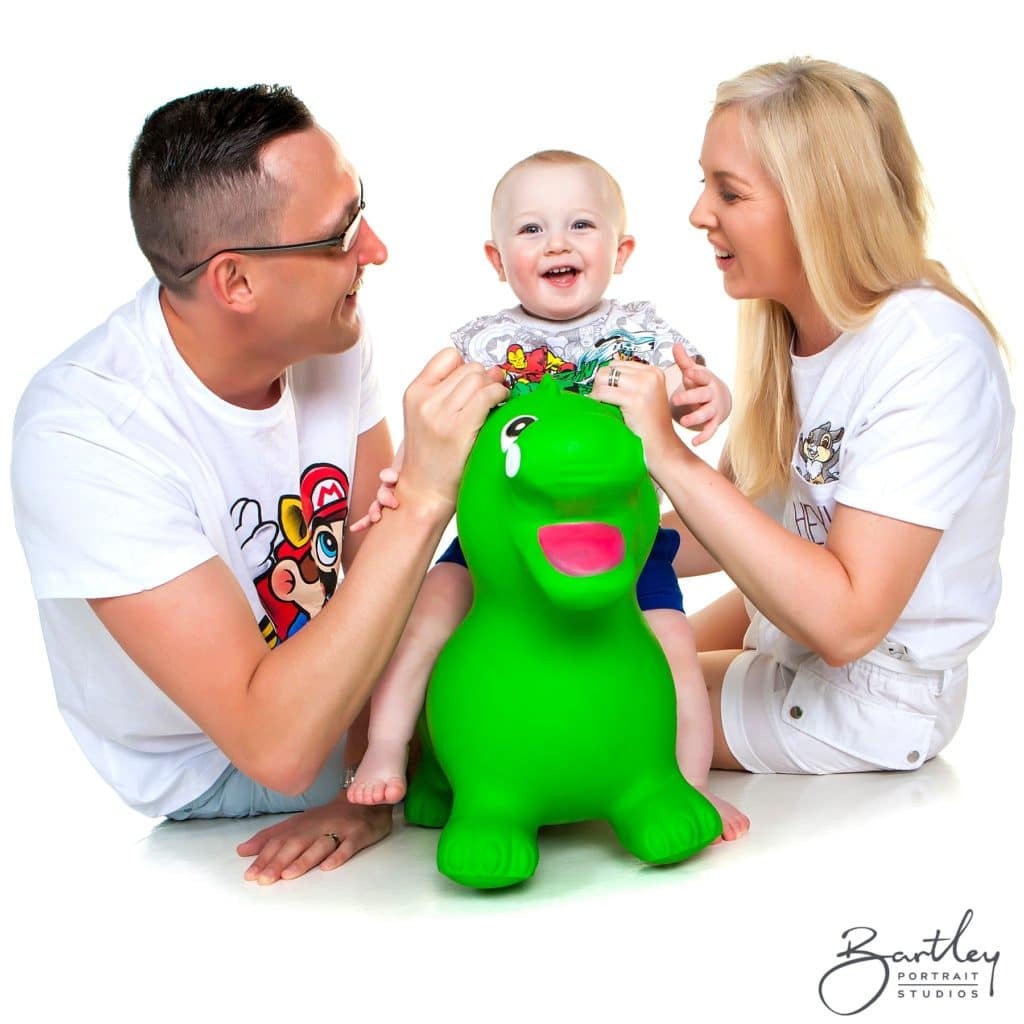 How did your photographer use your items to suit a style?
Natasha was fabulous. She really understood what we wanted right from the off and has great ideas for us. Natasha made each shoot look as natural as possible and we just had fun together. Natasha also made sure the backdrops suited the theme and was very thoughtful about the end result.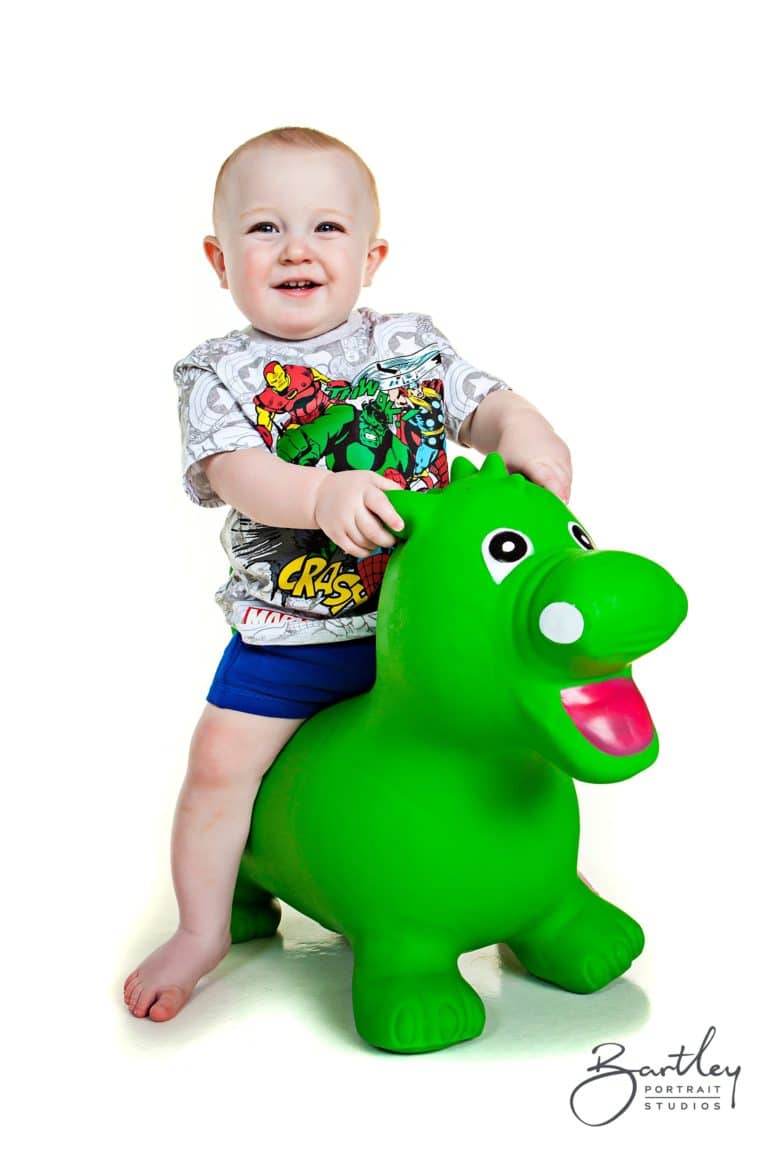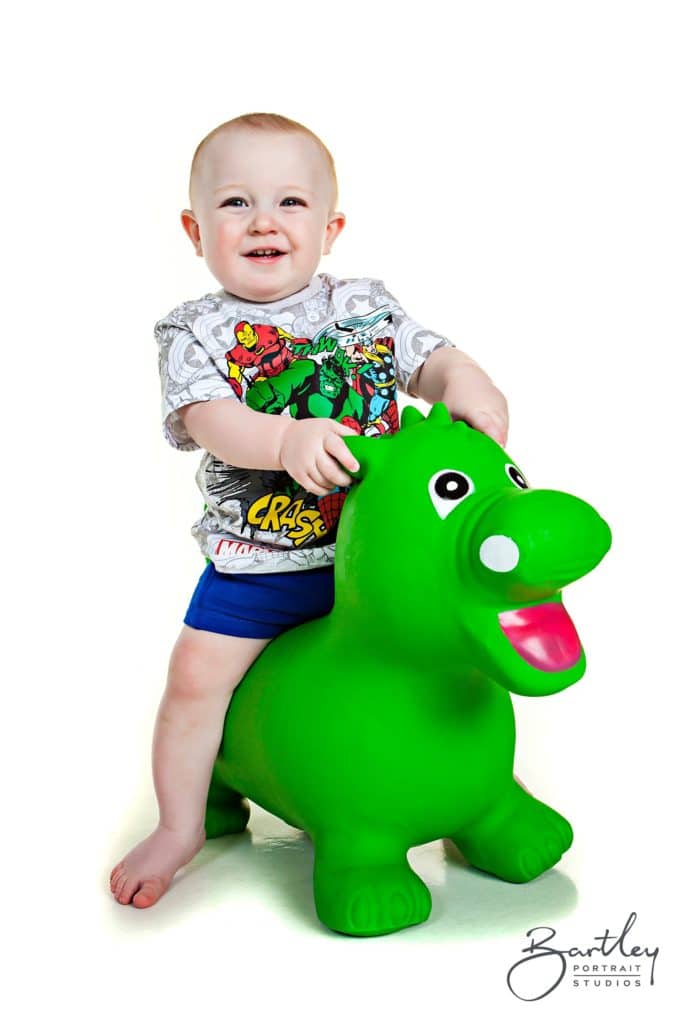 Were you worried about any parts of the session beforehand and if so what?
I was a little concerned that Austin would not be able to sit still or look at the camera, bit again Natasha was fantastic. She made us all feel comfortable and as soon as we walked into the studio she was playing Disney music for us. This really set the scene and helped Austin feel comfortable.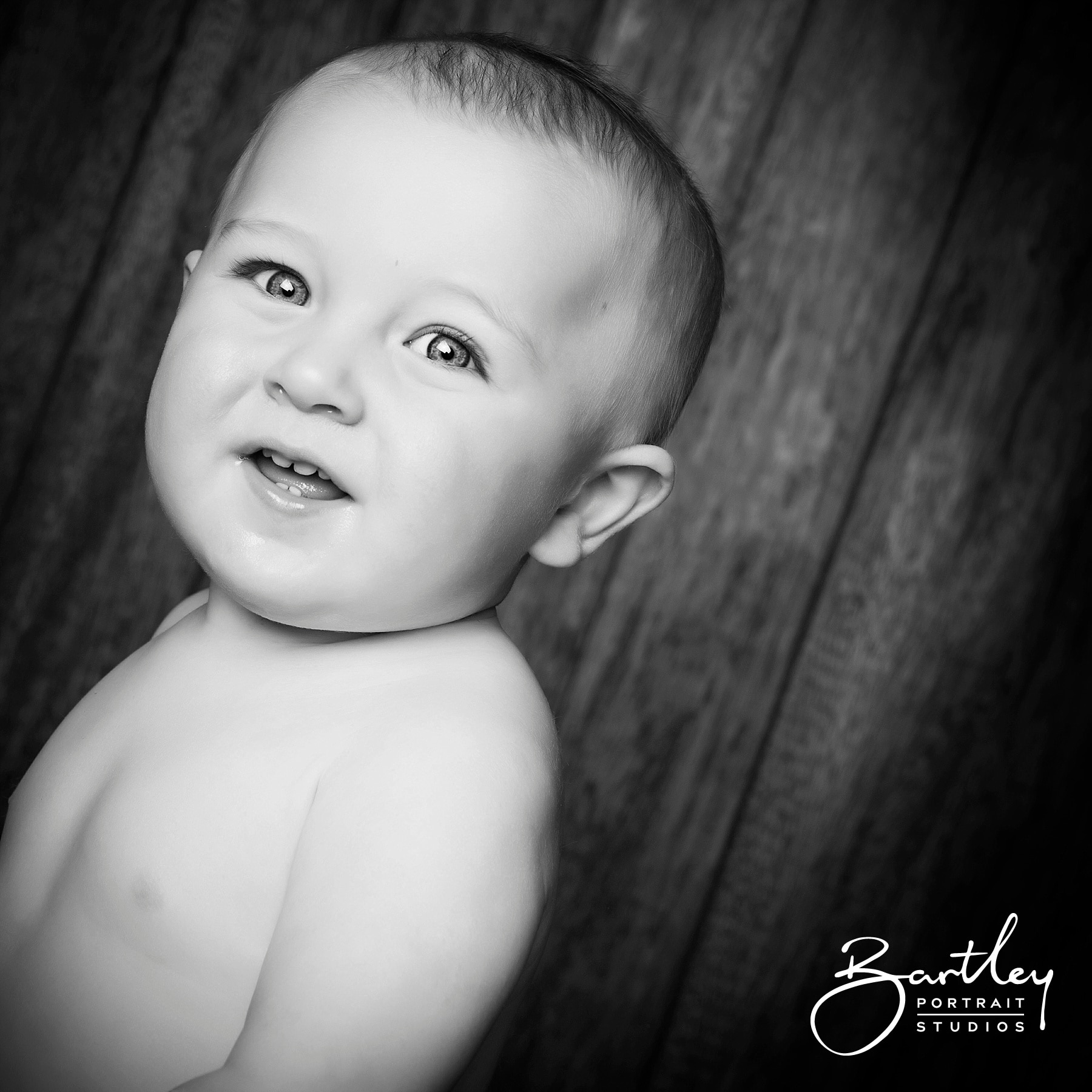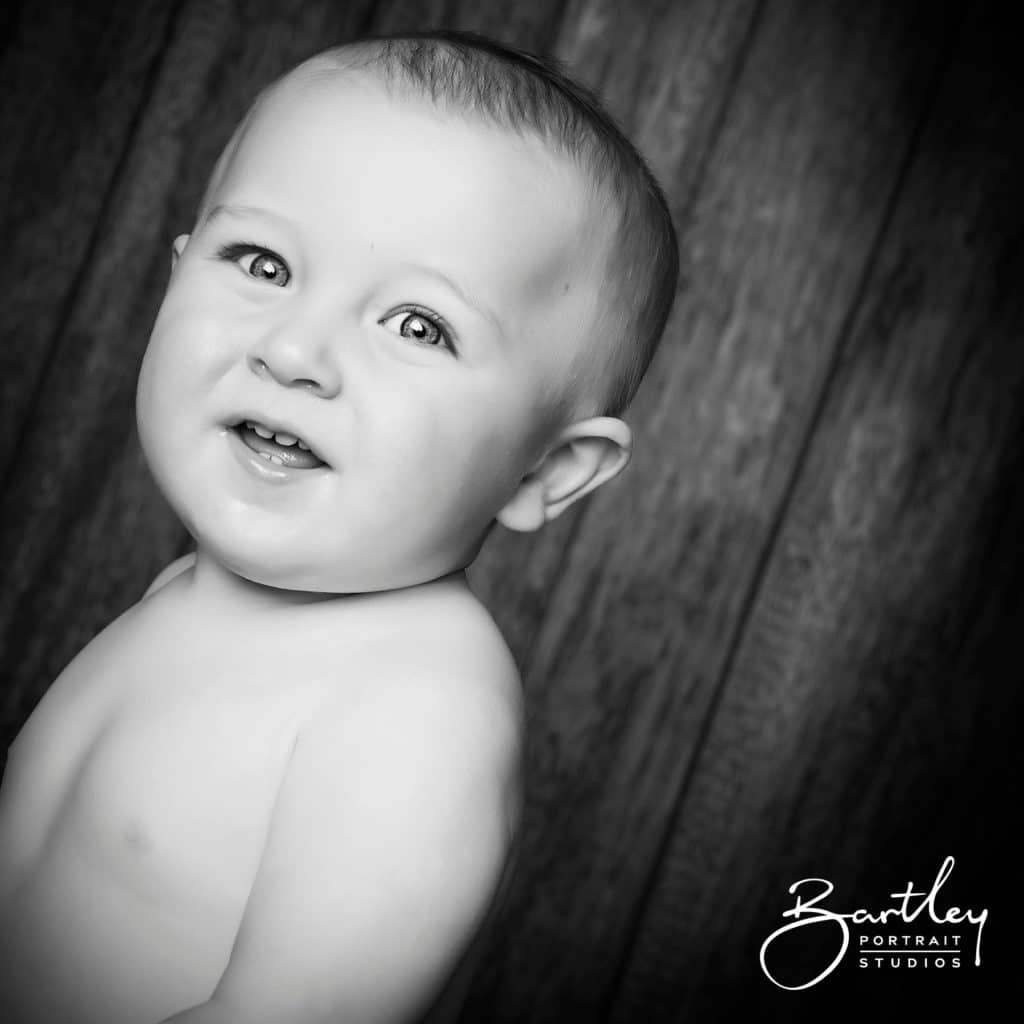 Tell us about the favourite parts of your experience and why you enjoyed them
From start to finish it was thoroughly enjoyable!! The highest of high professionalism from every member of staff I encountered. Everyone was very friendly and couldn't do enough to make our experience fun. I really enjoyed the part where Andy and I were playing with Austin. It just felt natural and the shots from this are fabulous.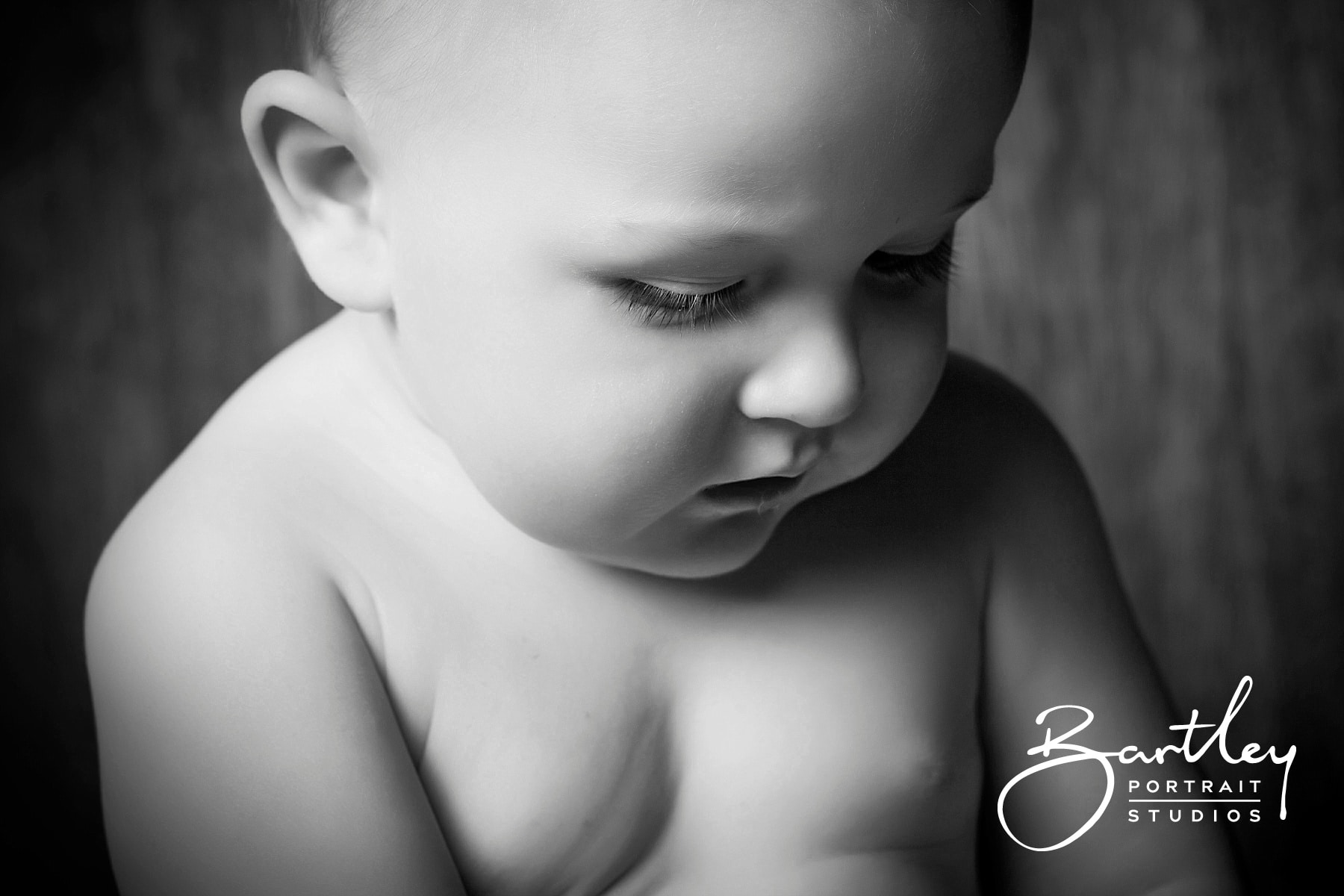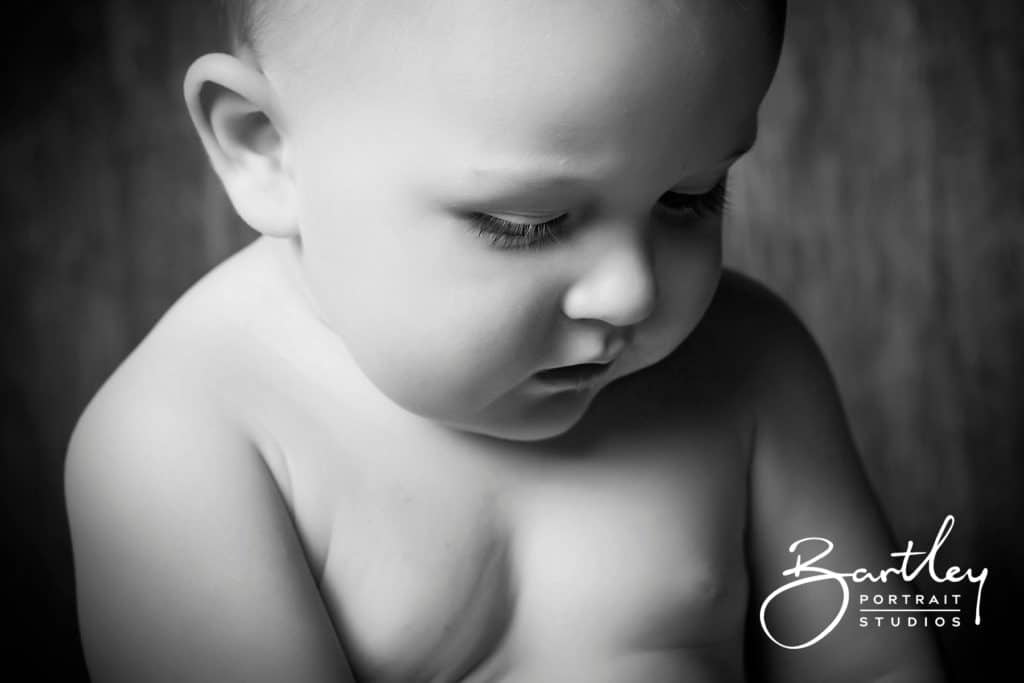 What advice do you have for other clients coming for a shoot with us?
The only advice I would give was to come along and be ready to just have fun and be safe in the knowledge that Bartley studios are there to get the best shots they possible can get. It's a fantastic experience and would recommend it to anyone.


What was your favourite image overall?
This is a very difficult question!!! It's like asking what flavour ice cream I like… I like them all!!! If I had to choose one I would say the shot with Austin and his Disney toys. It really captures his cheeky choppy character!! It's so lovely and we look forward to hanging it on our wall.



Are there any other comments that you would like to add?
I can't say anything more than, we had a great time at the shoot. It was so much fun but seeing the end result was so emotional. I was extremely proud to see myself looking so happy and proud of how Austin was. He really looked so grown up and that smile just melts me.
Thanks so much John and Natasha for everything. So glad I found you guys – you know we will be back as Austin gets older.
See you soon,
Chris, Andy and Austin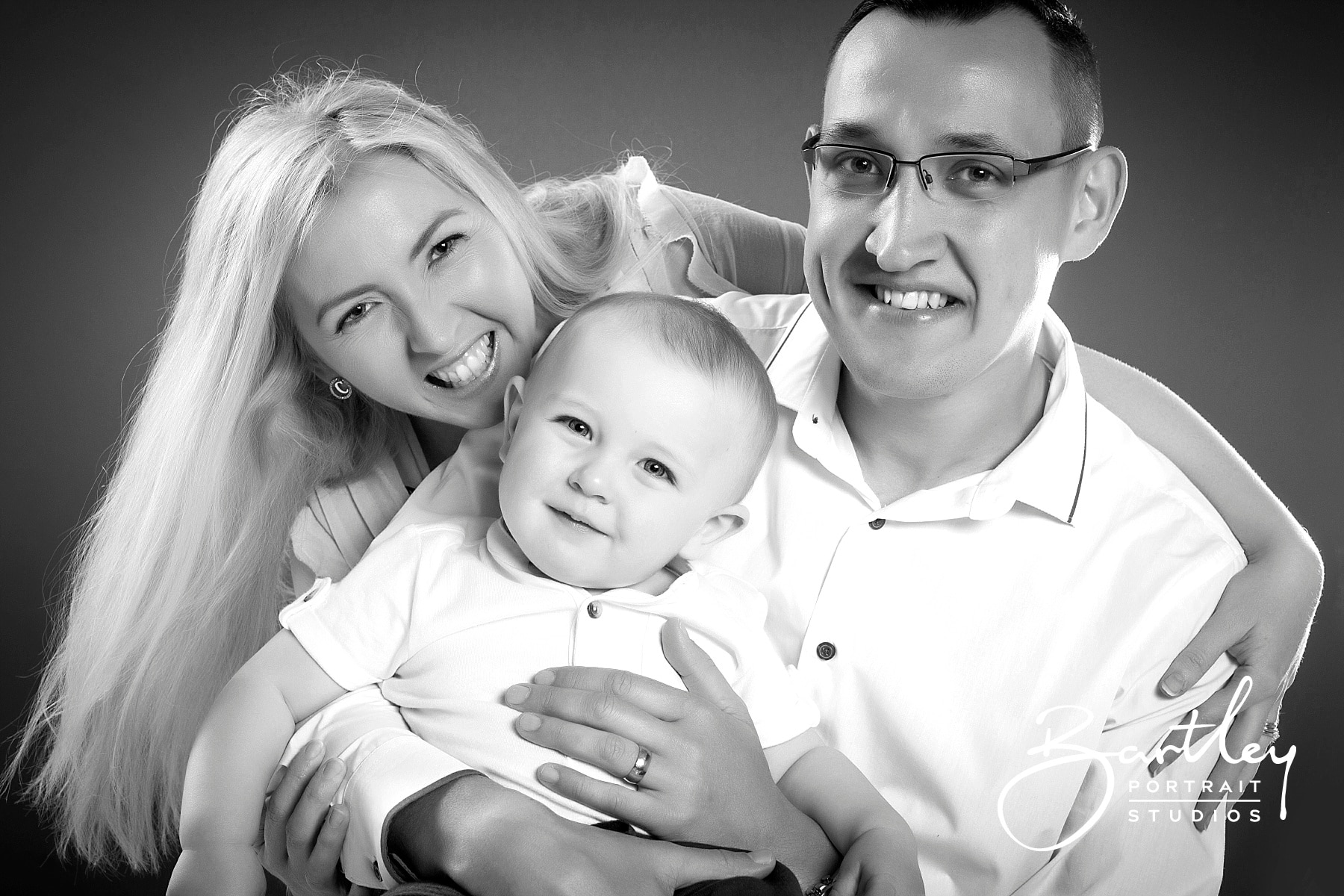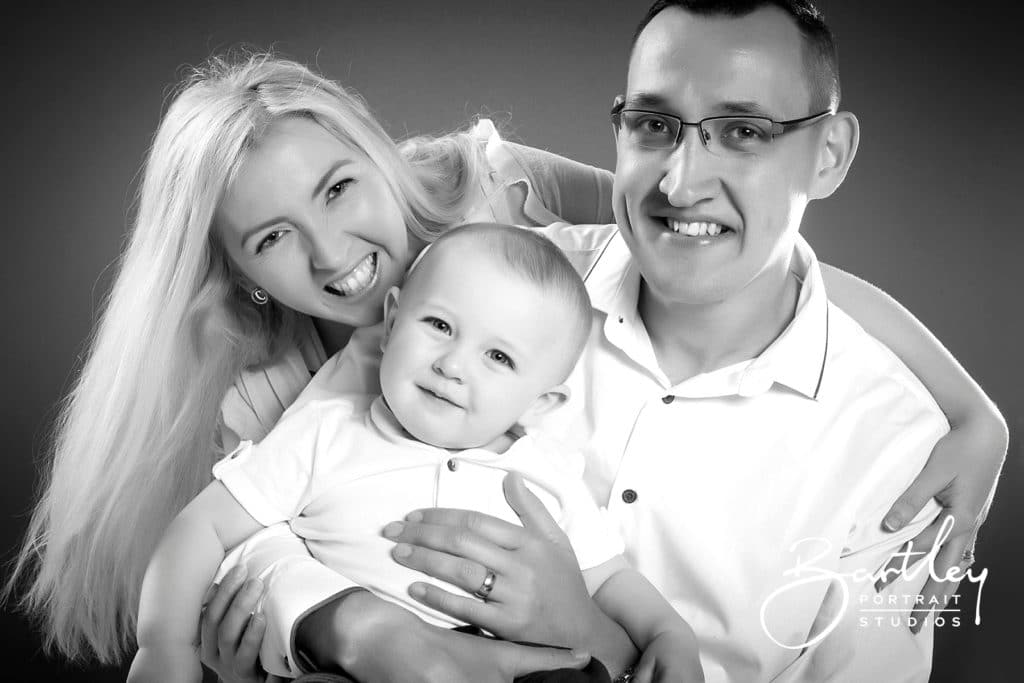 Family Photography at Bartley Studios