What were you looking to achieve from your shoot with us?
Originally the shoot was bought as a gift by Dan for our 5th wedding anniversary. In Dan's mind it was an opportunity for us to create some more special memories together, ones that we could treasure as art work. For me, I wanted some natural portraits/ images of the three of us together as it is very rare that we would all be together in a shot as usually one of us is taking the picture.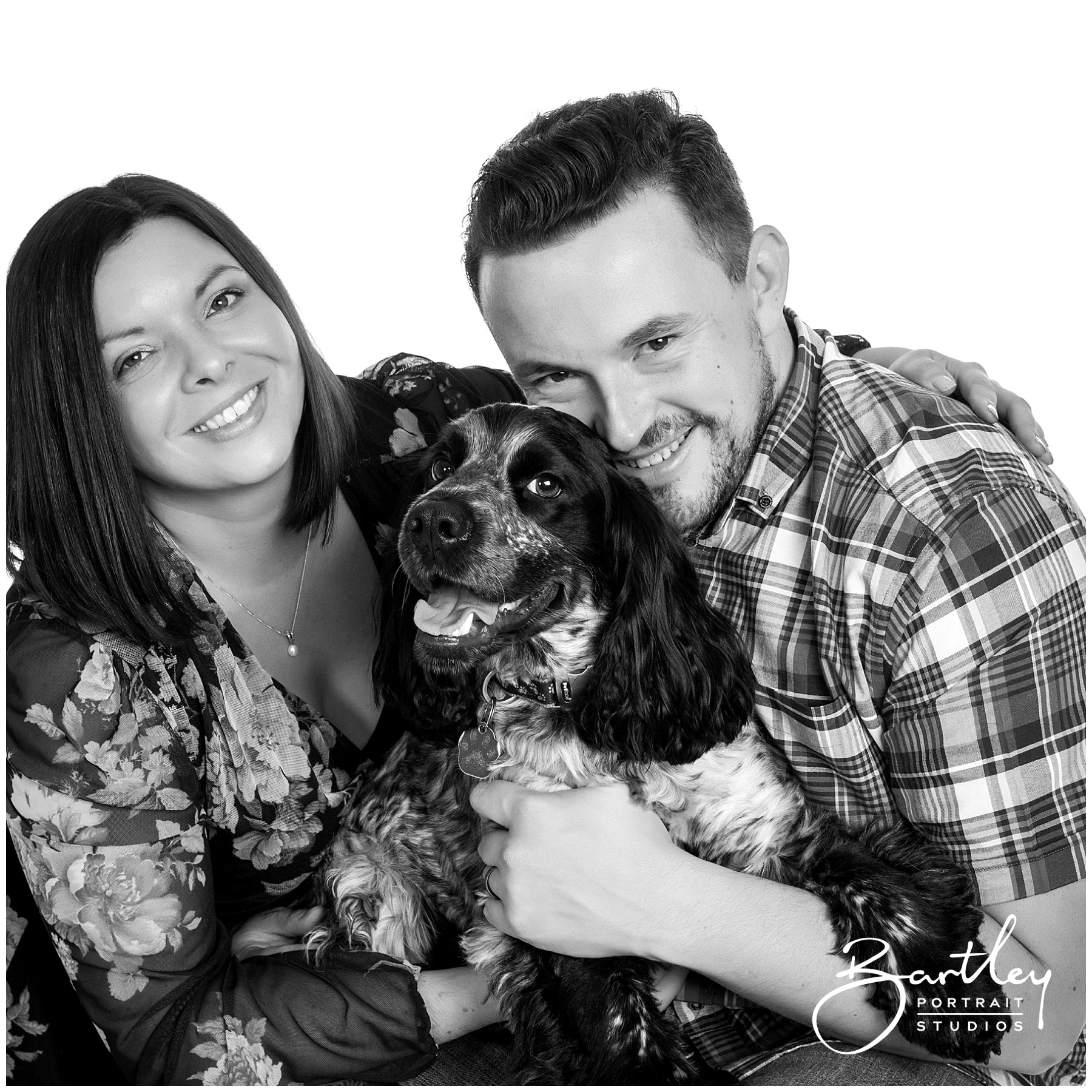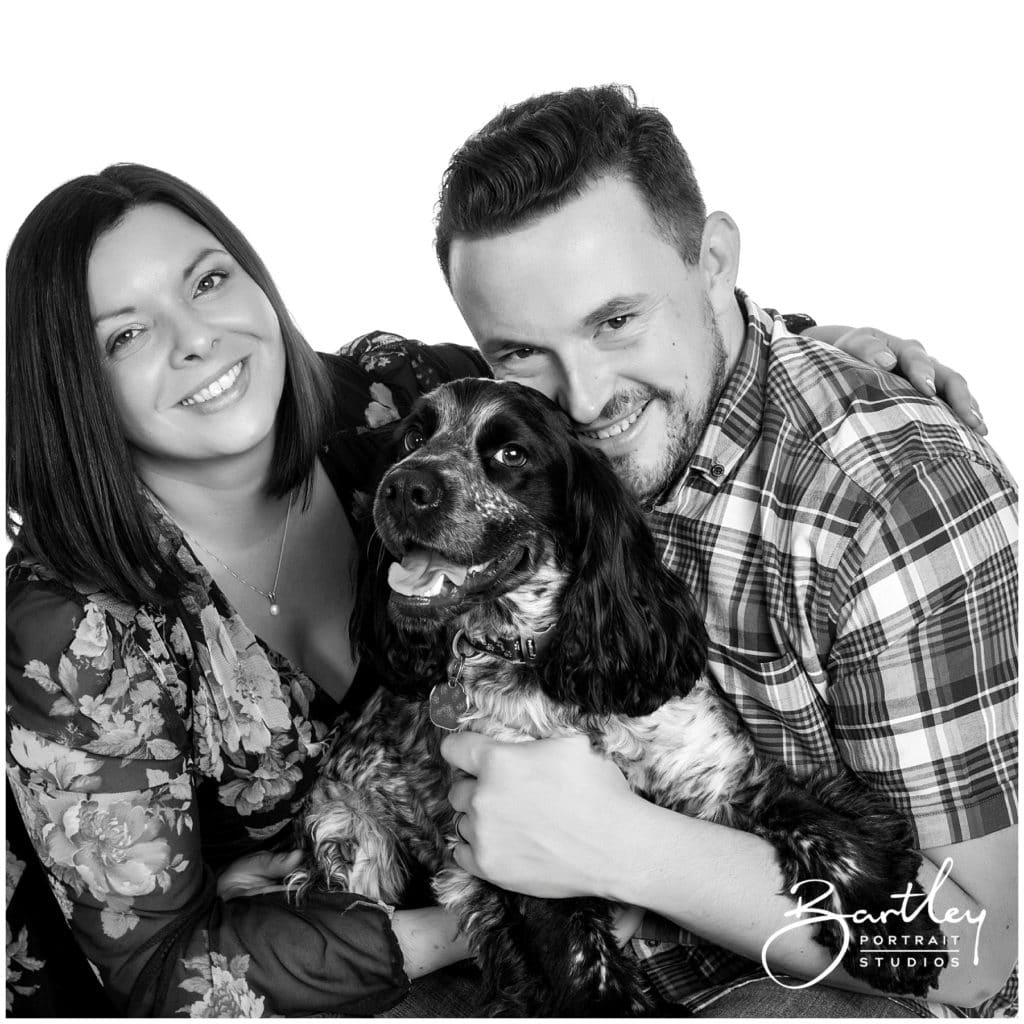 Tell us about yourselves
Dan and I have known each other since we were 18 through supporting ice hockey. I lived in Belfast at the time at university and Dan lived in Coventry. From meeting it took us another 5 years to actually start dating but we haven't looked back since. We have got married in 2012 at The Ashes in Endon but due to fertility issues children haven't happened. Kasper, our gorgeous Cocker Spaniel fur baby came along just over 2 years ago and has filled our lives with waggy tails, tennis balls, messy floors and lots of fun.
We love doing lots of things together but our main interests are North American sports, travelling, music and of course long walks with Kasper.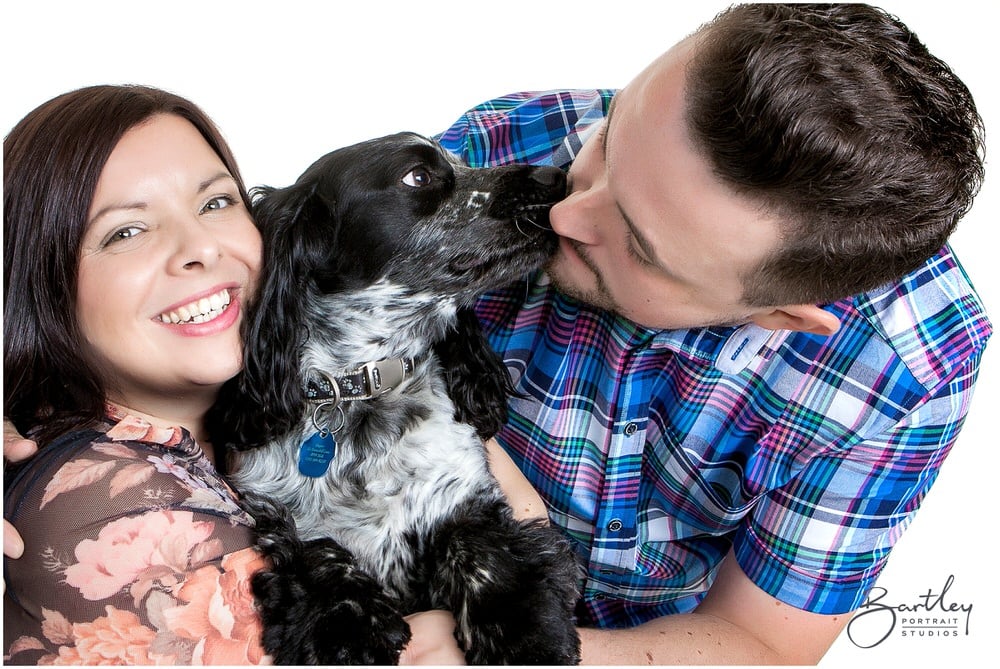 Had you ever done anything like this before?
Other than our engagement and wedding photographs we have never done anything like our experience at Bartley Studios and it was difficult to know what to expect.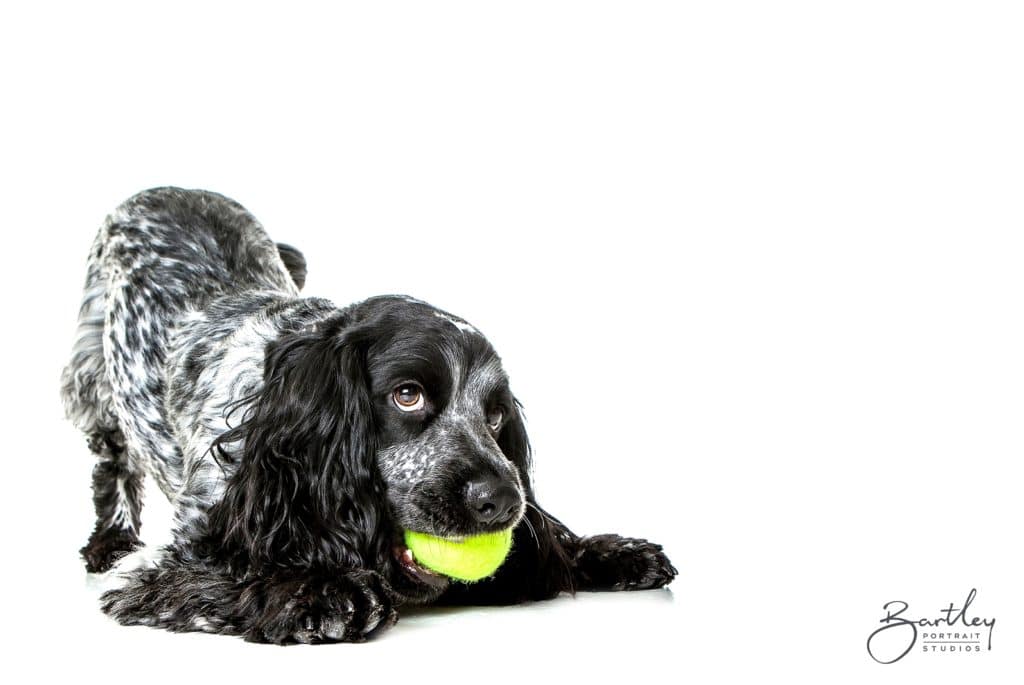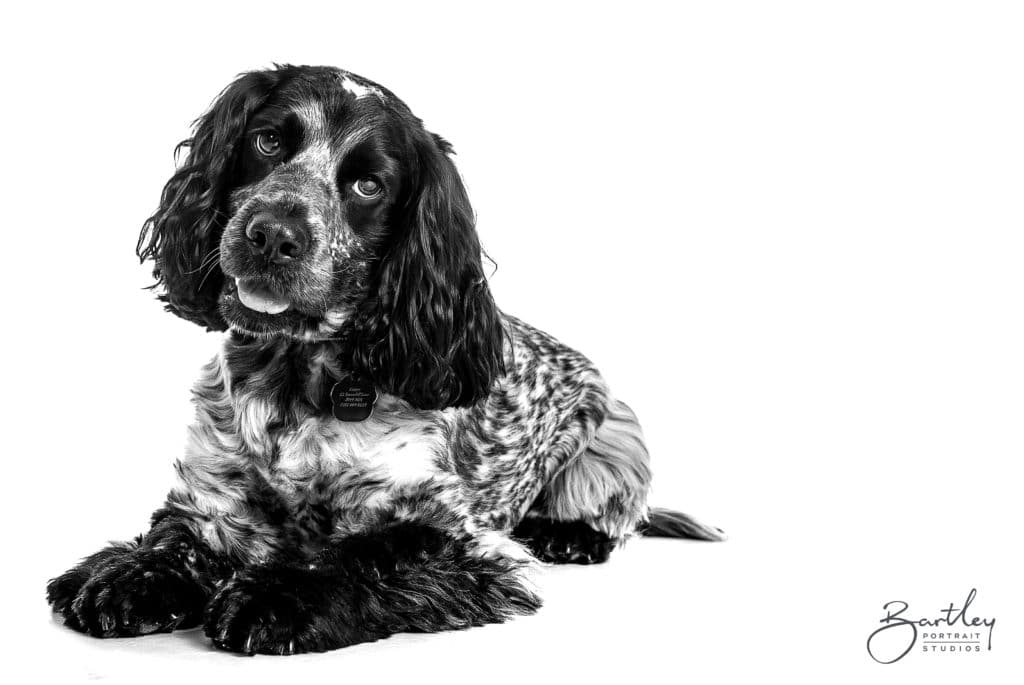 Why did you think that Bartley Studios would be right for you?
Dan had done a lot of research into different places in the North West and one of his friends had bought an experience with Bartley Studios and his photos were so personal and fantastic representations of their family. The Facebook and Instagram pages were fantastic for us to have a good look at the style of shoots you offered and once we had seen some of the portraits of the dogs we knew immediately that Bartley Studios was for us. We wanted a studio that were pet specialists as you see a lot of photography studios who really don't understand the complexities of working with dogs and Kasper is our 'baby' and therefore the main event.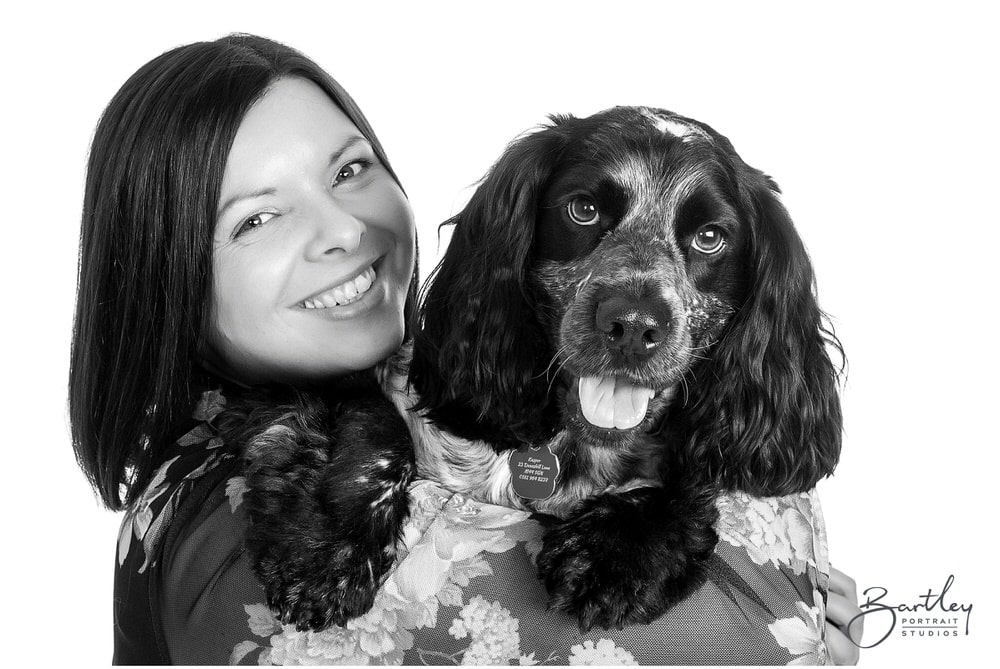 What props and personal items did you bring and why?
We didn't bring too many things as we didn't want to over complicate things. We brought a light box with 'The Lees Family Est. 2012' on the shoot was to celebrate our anniversary. For Kasper we brought his Wainwrights tweed bed as it was stylish and we wanted to make sure he was comfortable. We also brought his toy pheasant and tennis ball, which he loves to play with as we wanted to have as much of his personality at the forefront of the shoot.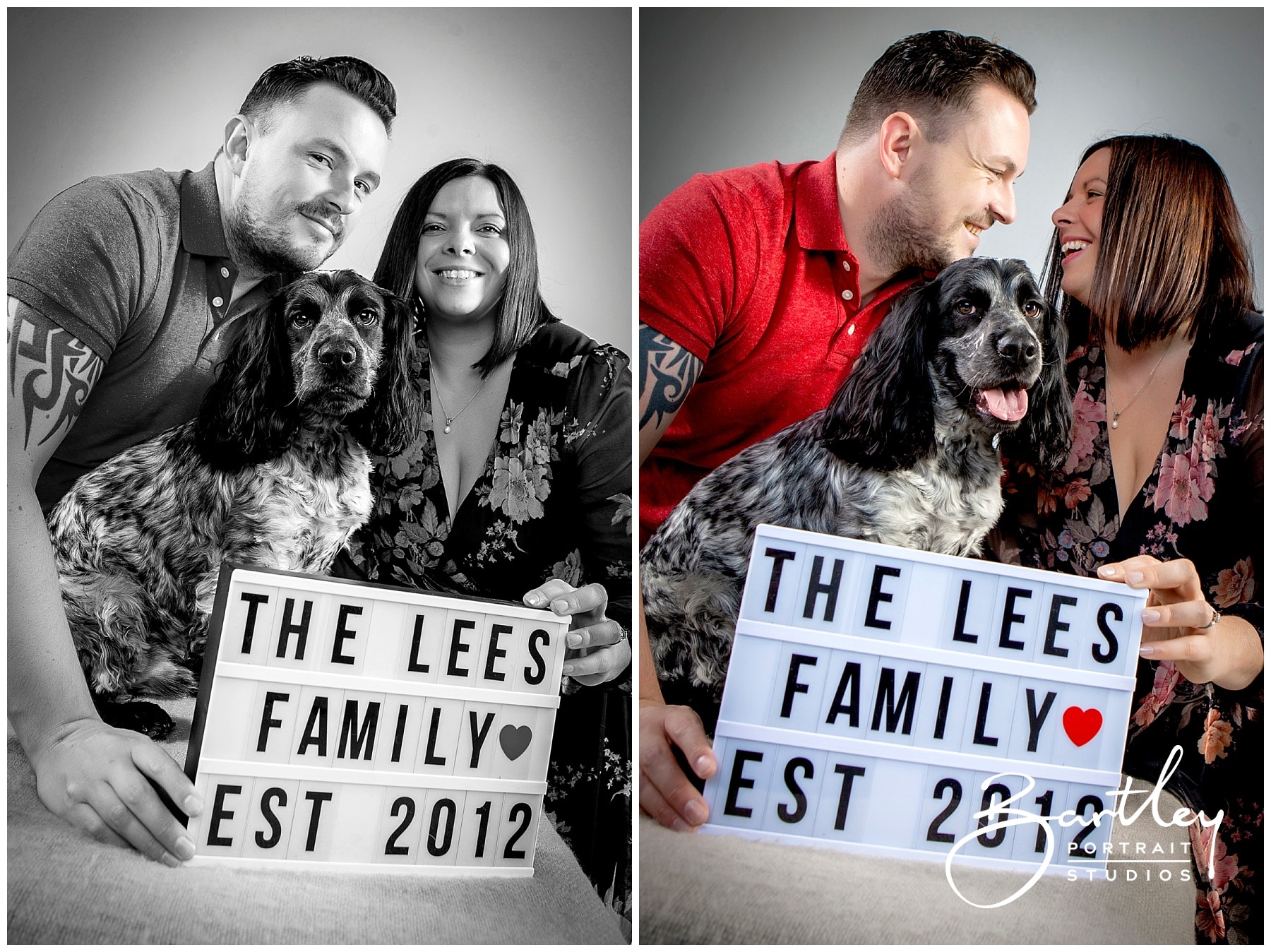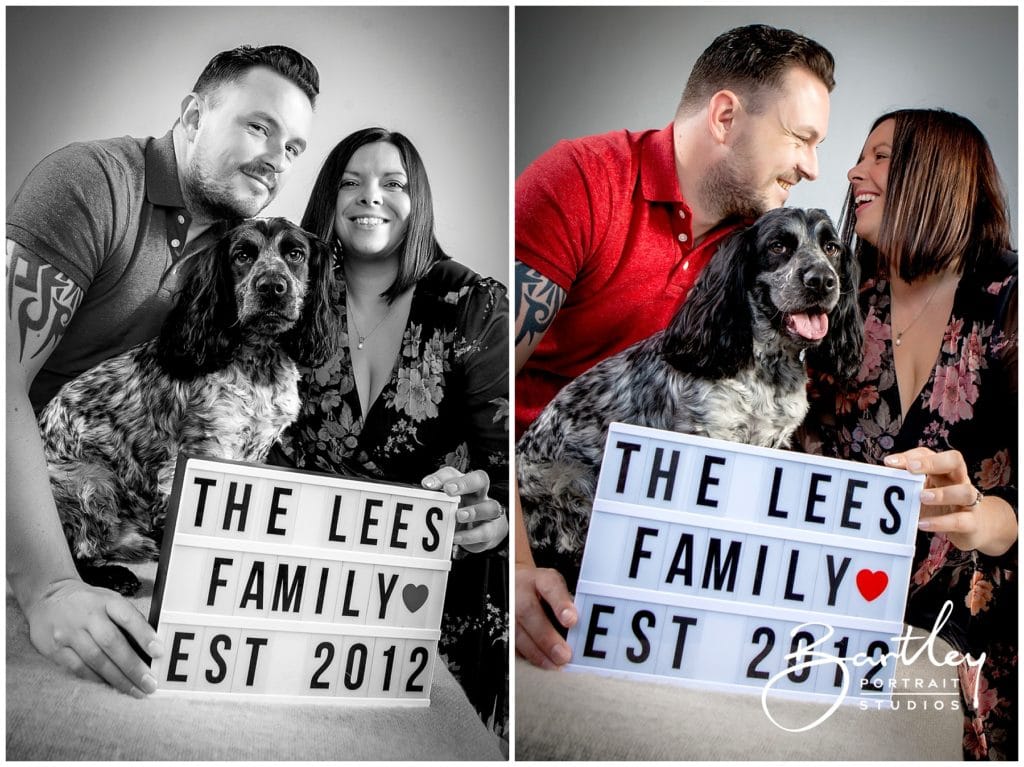 How did your photographer use your items to suit a style?
Chris was fantastic at advising us how to use the props in the shoot. We wanted something that blended old with new and we felt that Chris found that balance throughout.

Were you worried about any parts of the session beforehand and if so what?
Dan really finds having his photograph taken quite an uncomfortable experience so he was naturally worried that this would come across in the final images. During the shoot Chris handled this brilliantly and made Dan feel completely at ease throughout. It became almost like being around a mate. I was worried about how Kasper would cope in the studio environment. He is a very well behaved dog but can be quite boisterous and vocal when he is nervous. Chris was very patient with him and it wasn't an issue at all.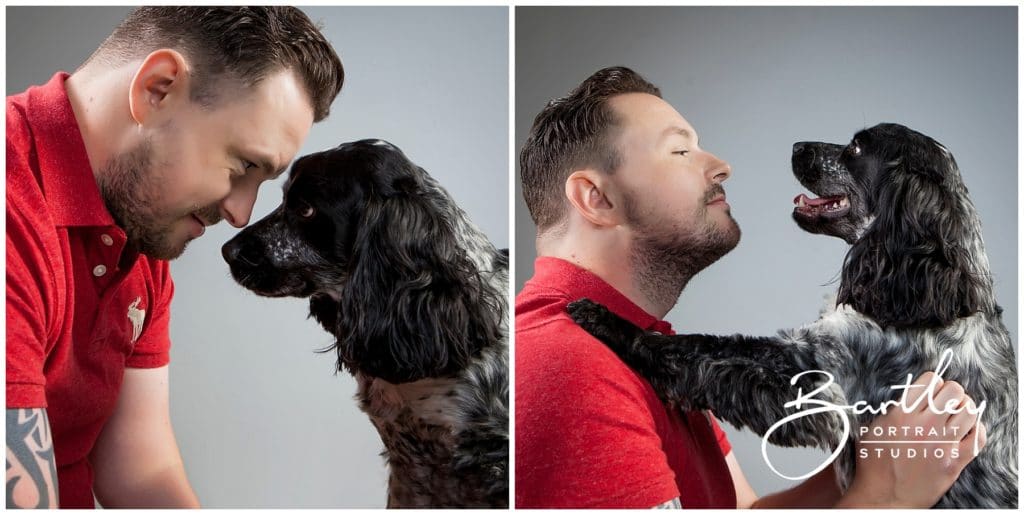 Tell us about the favourite parts of your experience and why you enjoyed them
I enjoyed all of the experience it felt so special and positive. I think capturing the images of the three of us together was my favourite as it was just funny trying to get Kasper focusing. The shots came out brilliant but also we have the memories of making them. The viewing was also very special – the video of the shoot was fantastic and we had so many WOW moments especially seeing the image of Kasper on his own with the grey backdrop… just stunning.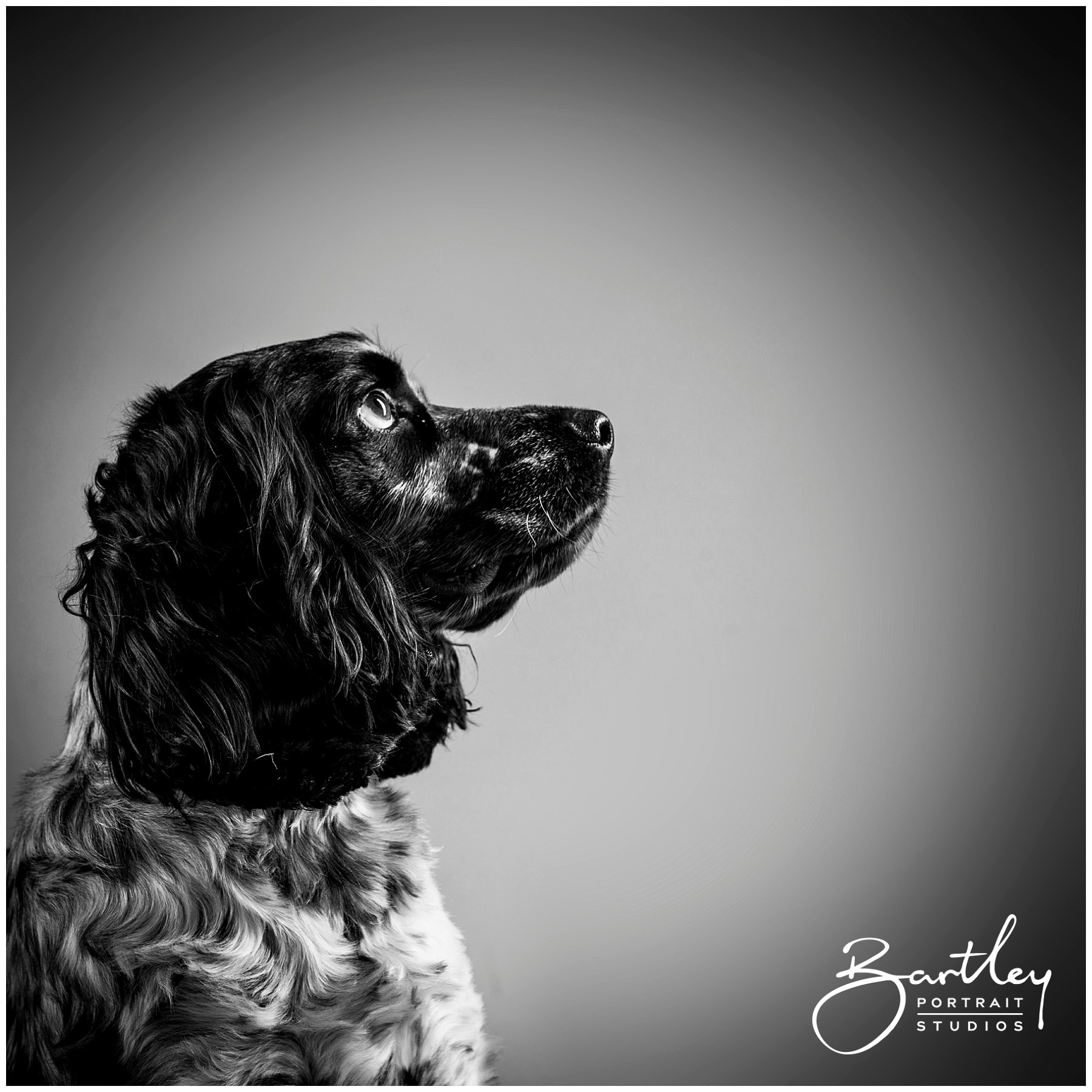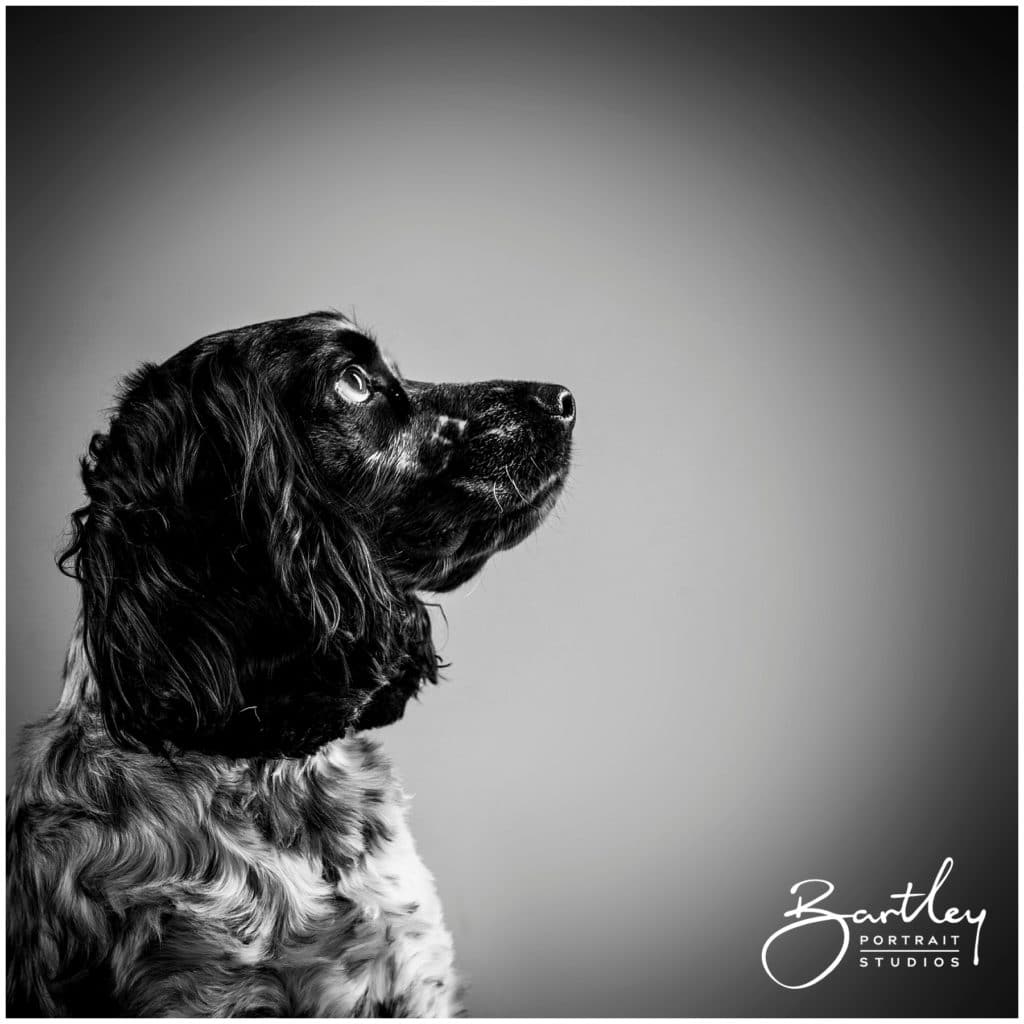 What advice do you have for other clients coming for a shoot with us?
Wear something comfortable that really shows your personality. Try not to overthink the experience and trust the photographer.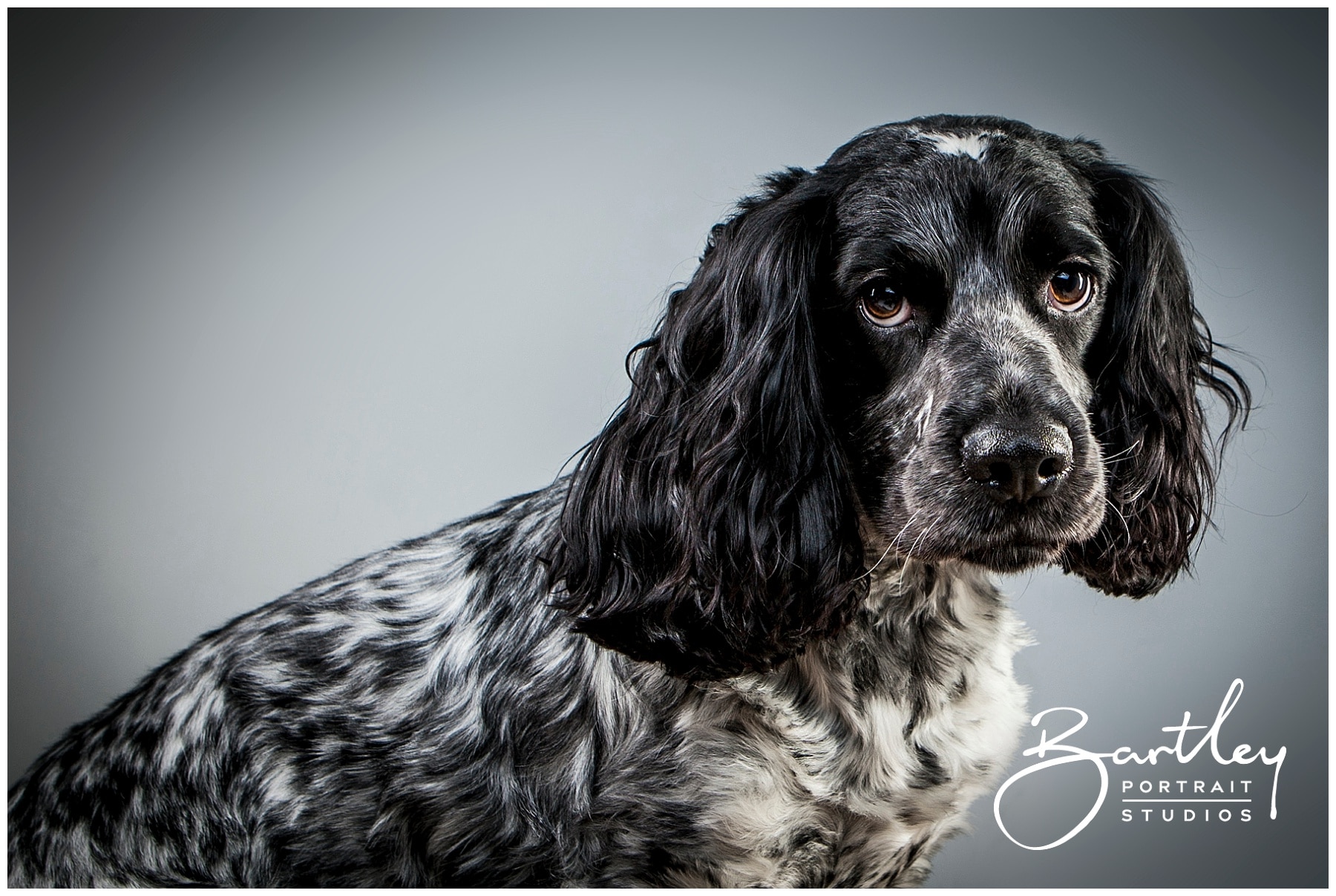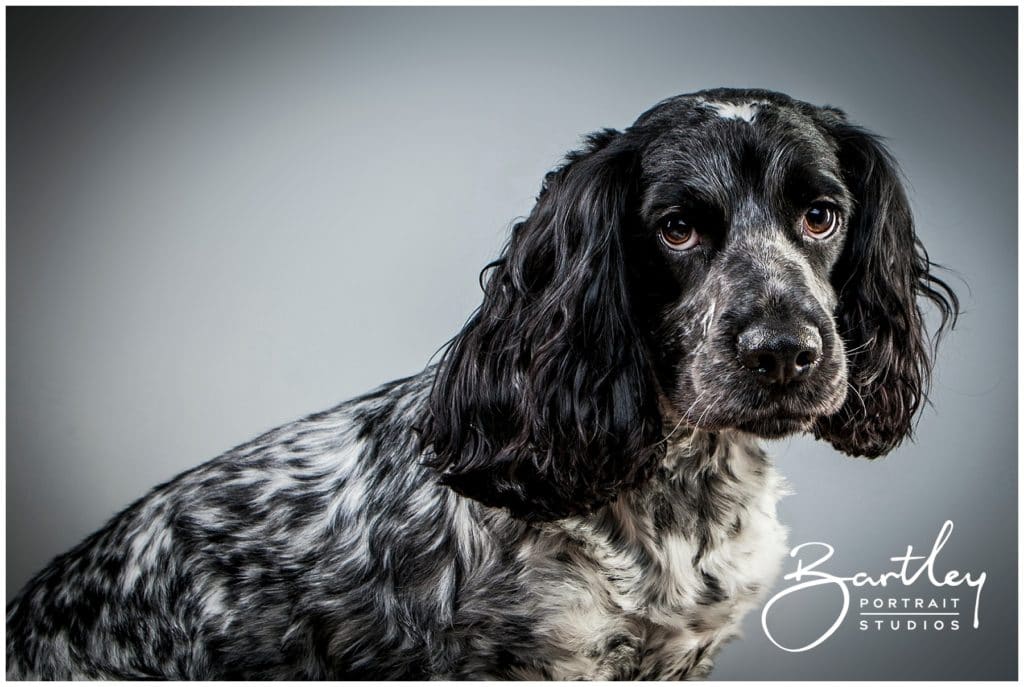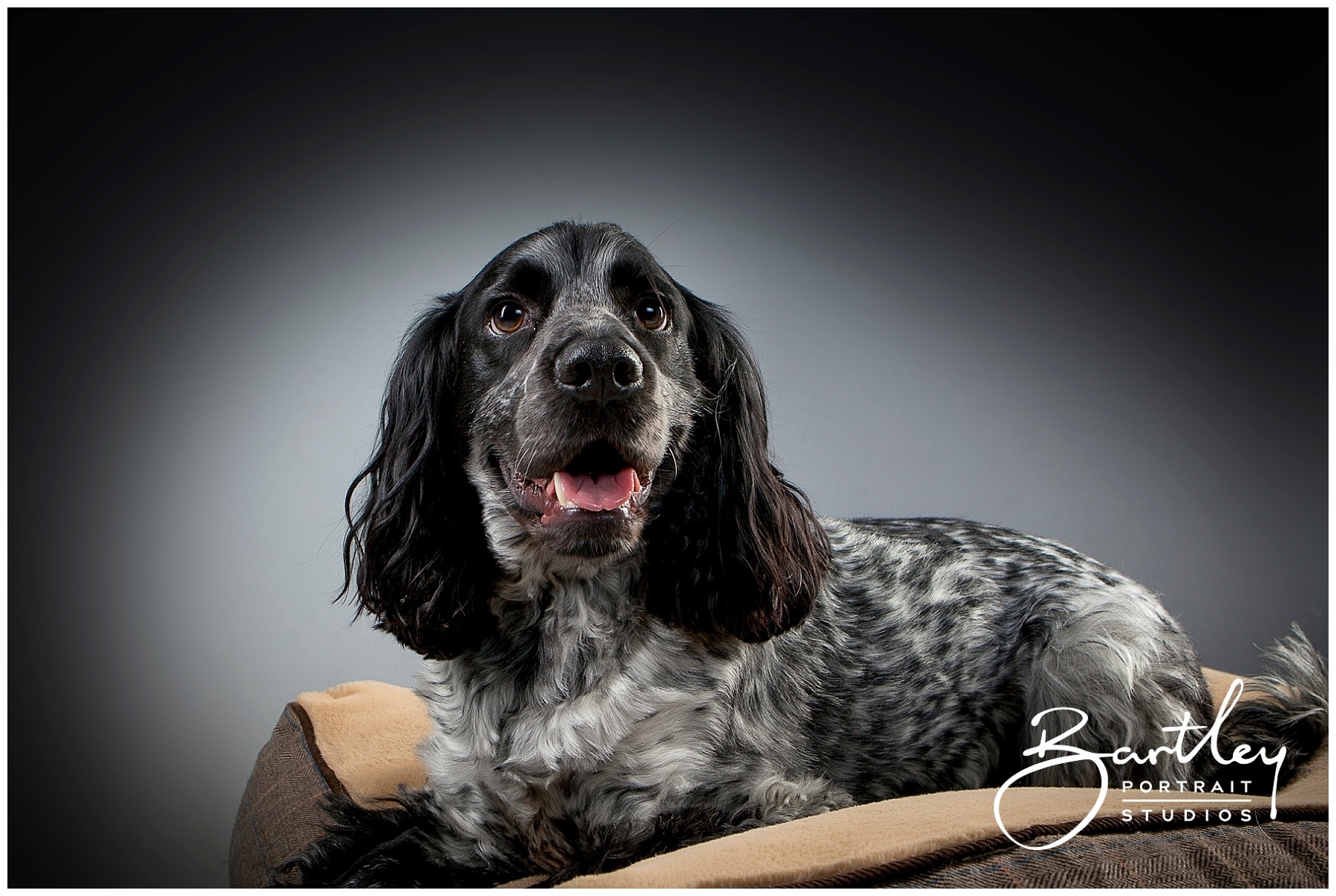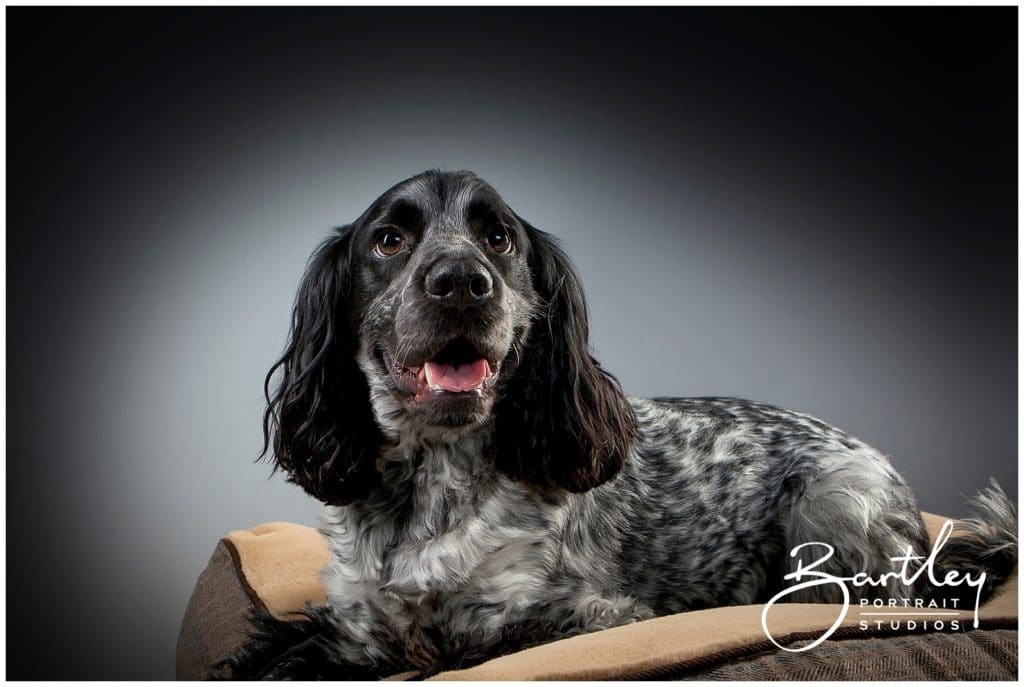 What was your favourite image overall?
I had a lot of images that I loved. The favourite was Kasper's individual portrait with the grey background. It was what people call the 'money shot' and exactly why we chose Bartley Studios.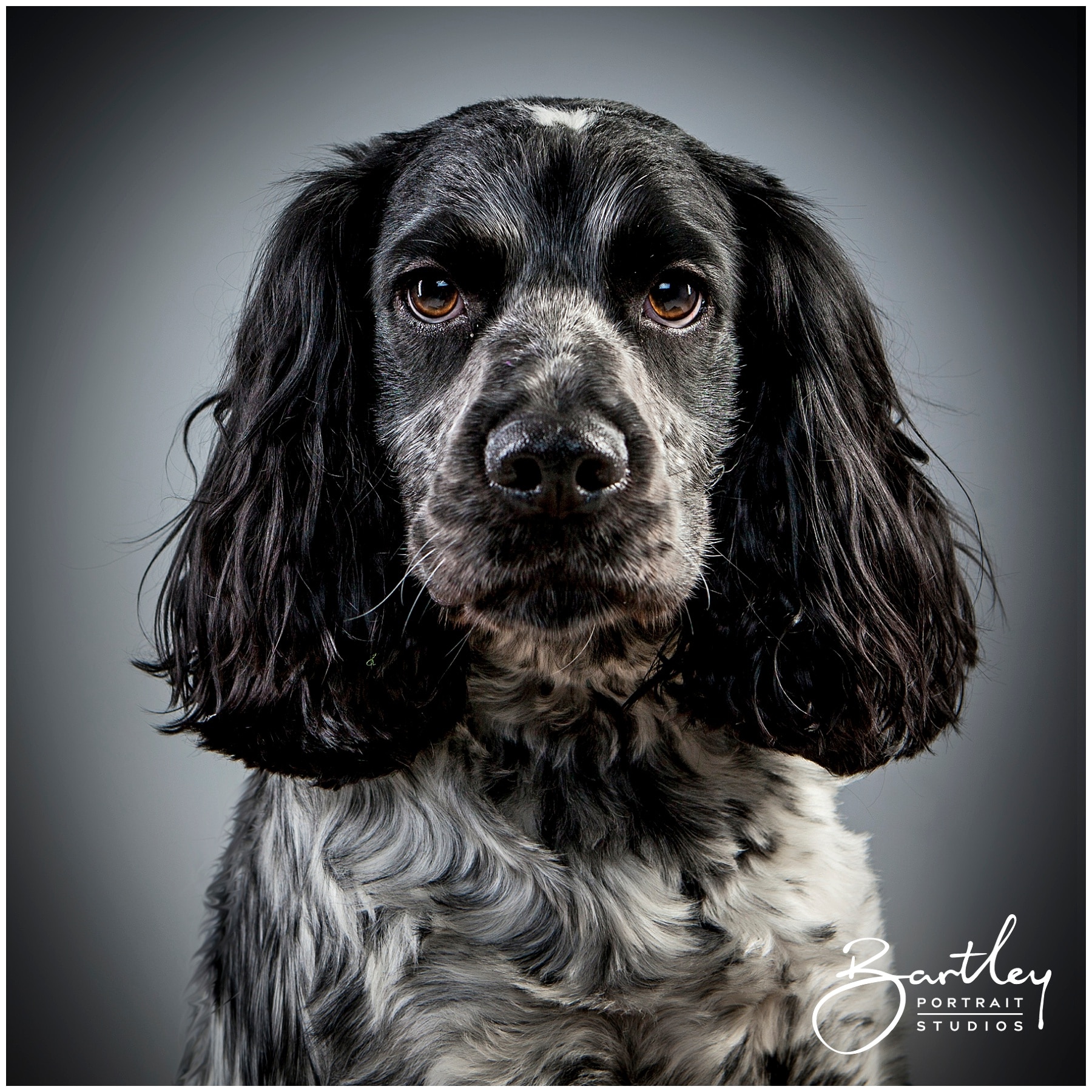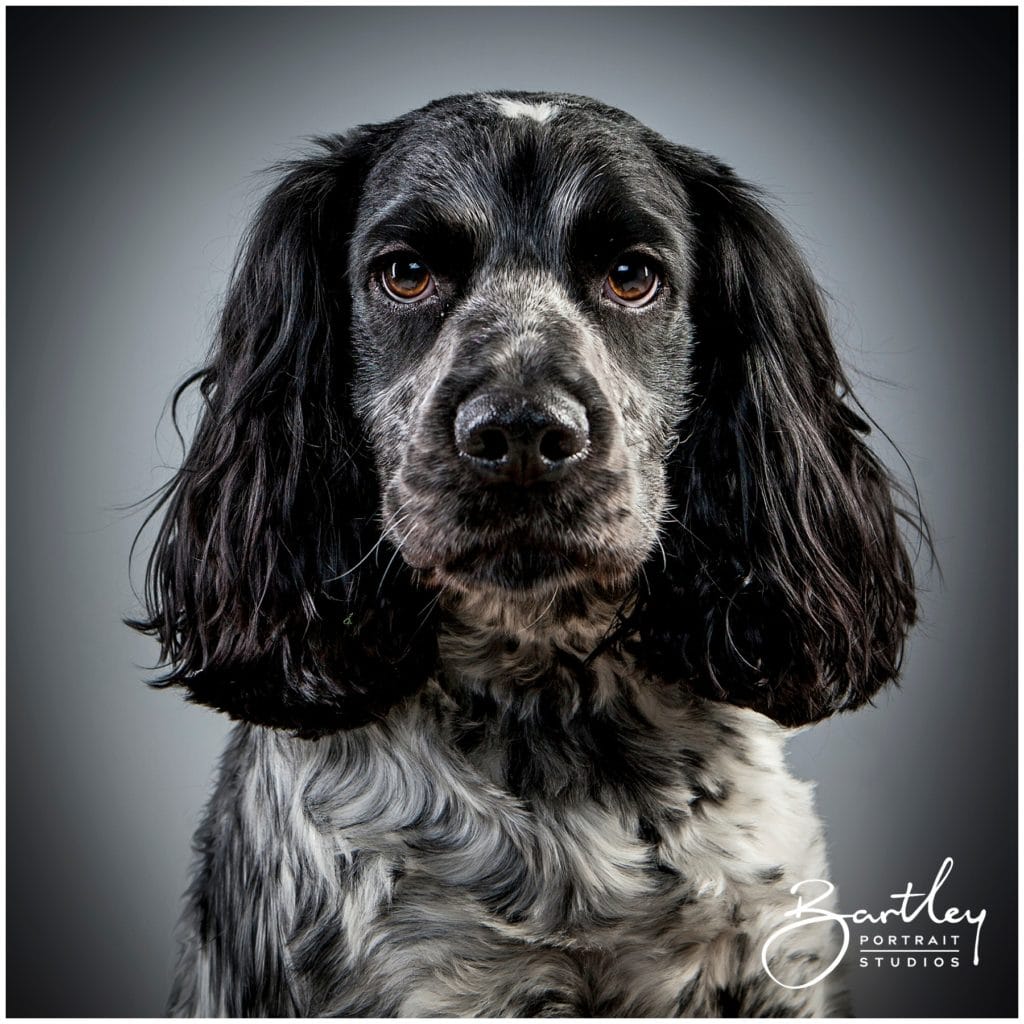 Are there any other comments that you would like to add?
I just wanted to say thank you for the whole experience it was an amazing way to celebrate our 5 years of married life.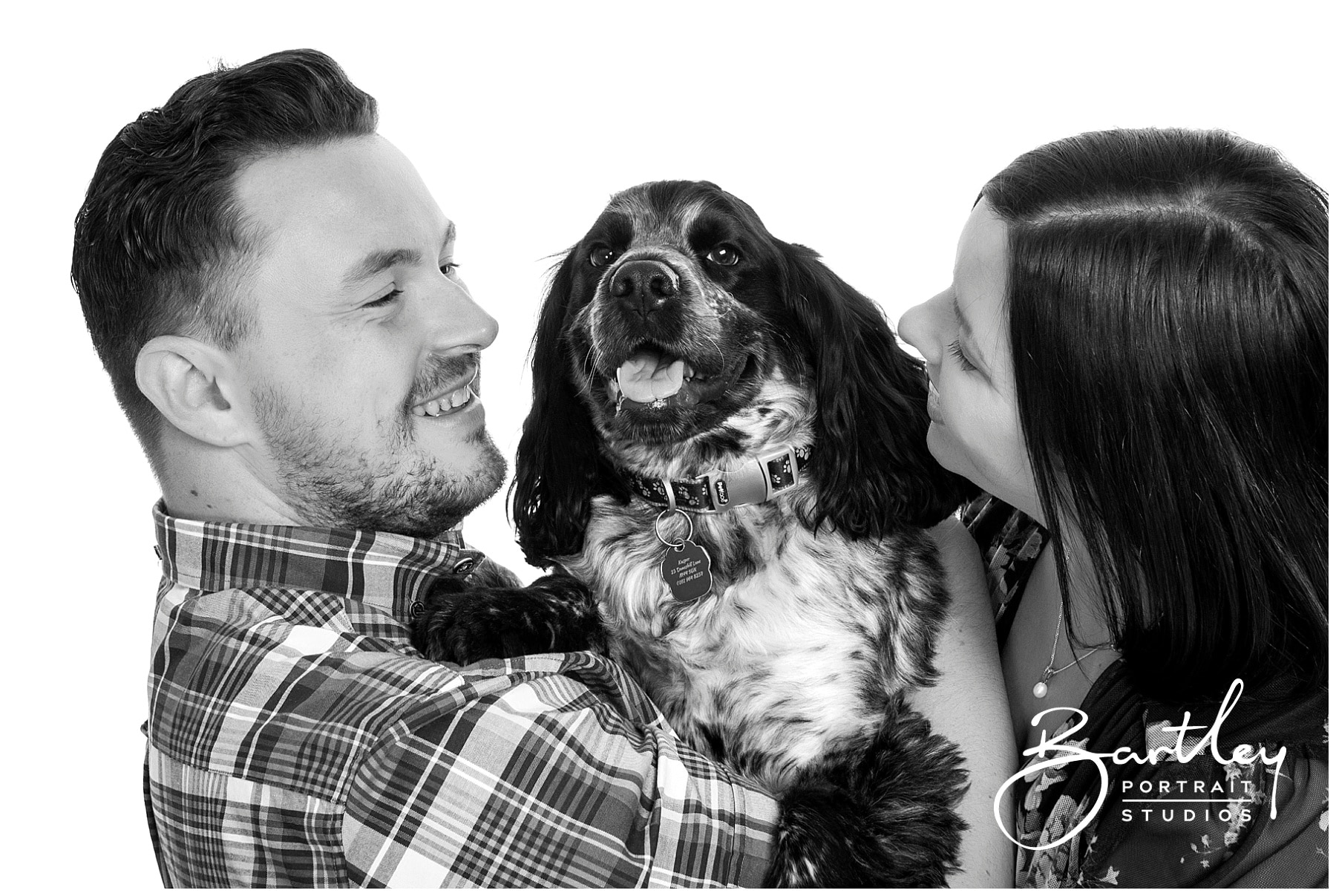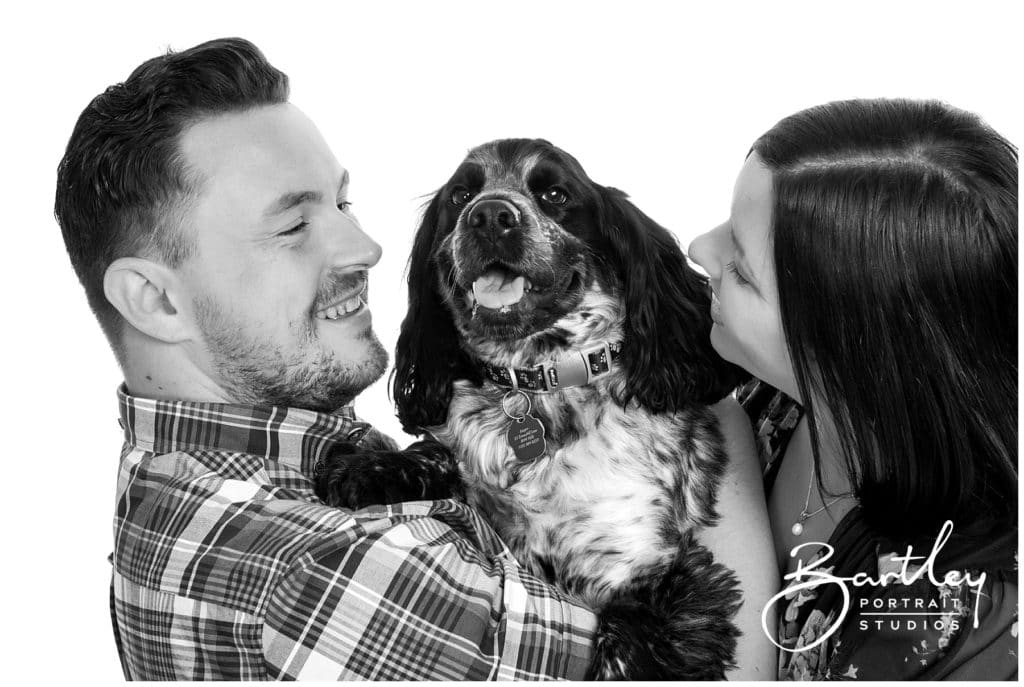 Are you are interested in coming along for a Couple or/and Pet Photoshoot?
Perhaps you have a special birthday or anniversary coming up that you would like to celebrate? If so, then please take a look at the following pages…
Couples Photography at Bartley Studios
Pet Photography at Bartley Studios