Proposing to your partner can be a tricky (and scary!) one depending on how you choose to do it. Here at Bartley Studios, we had the pleasure of being able to help a client achieve his proposal plan to his girlfriend. Keets organised a photoshoot for their anniversary as she has a love for photography, but this wasn't going be a normal anniversary occasion, as Keets came up with the brilliant idea of popping the question mid-shoot so they could capture their very special moment and treasure it forever. Carefully, he planned a signal with our photographer Natasha to when he would get into 'down on one knee' formation while they stood in the autumn leaves with their very cute pup, Ringo.
"Keets, why don't you kneel down to check Ringo's collar?"
Natasha had made the discreetly exciting signal, and with that, a beautiful proposal was made <3 Well done Keets! And Congratulations to you both!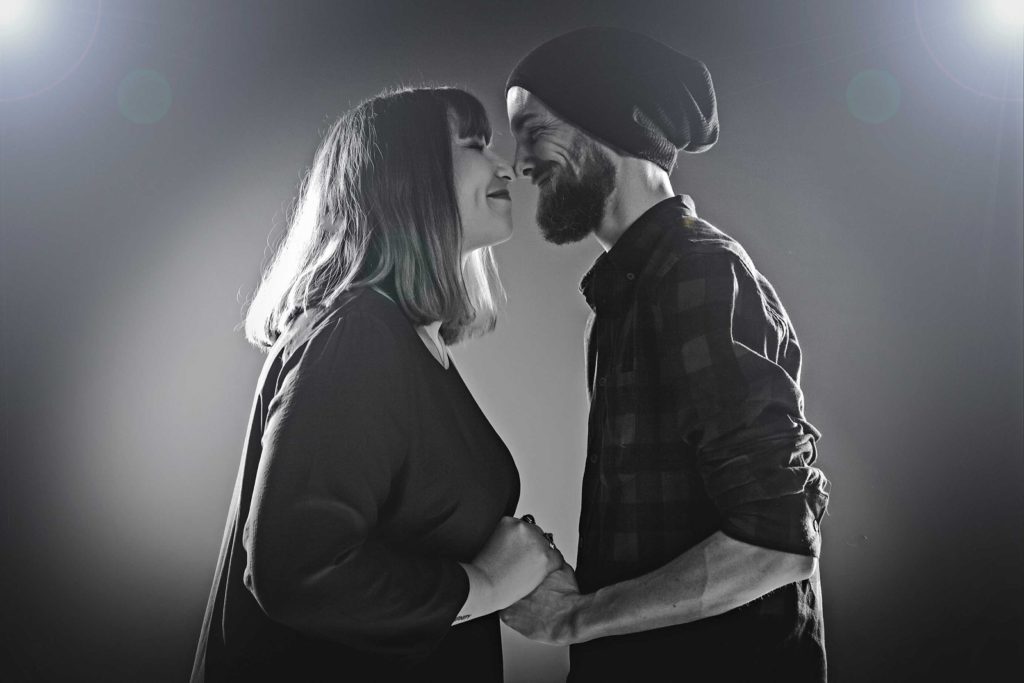 What were you looking to achieve from your shoot with us?
To create some memories, to celebrate our relationship, our family and us taking the next step.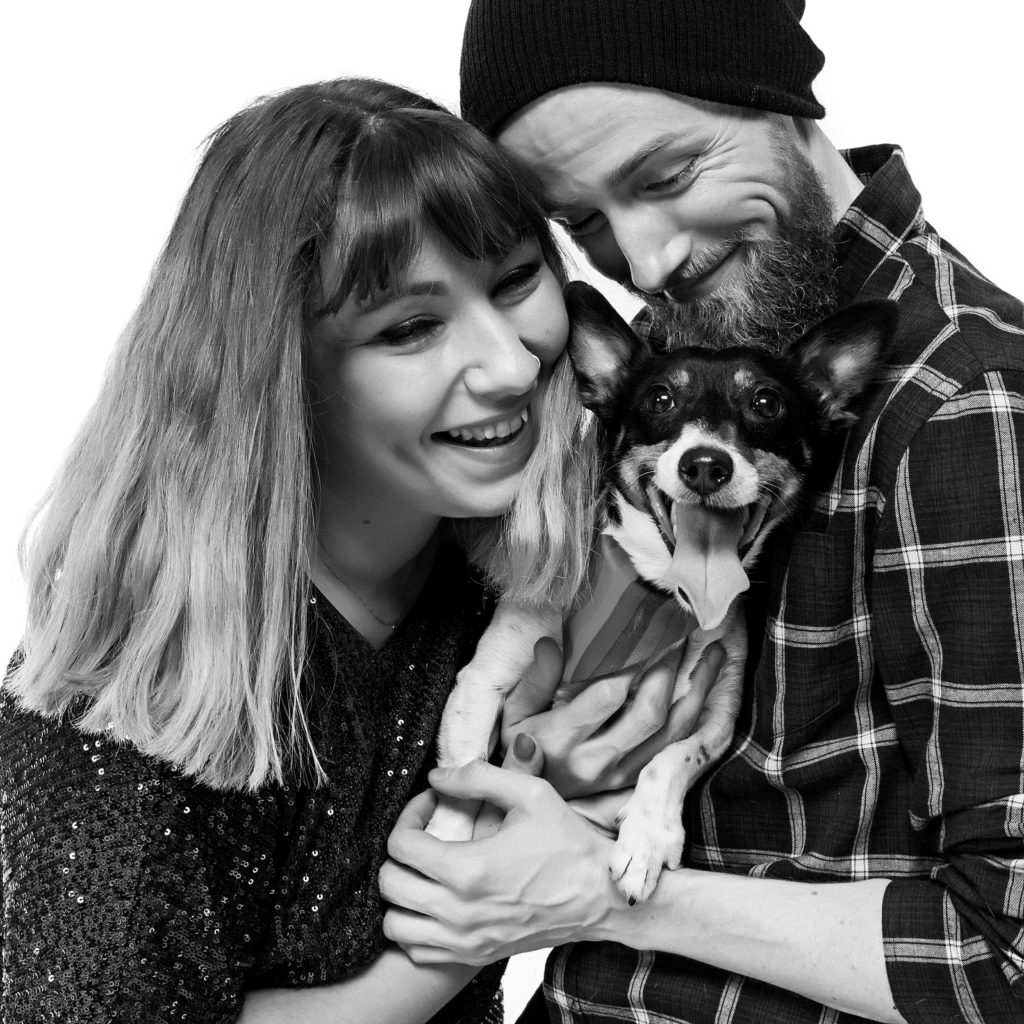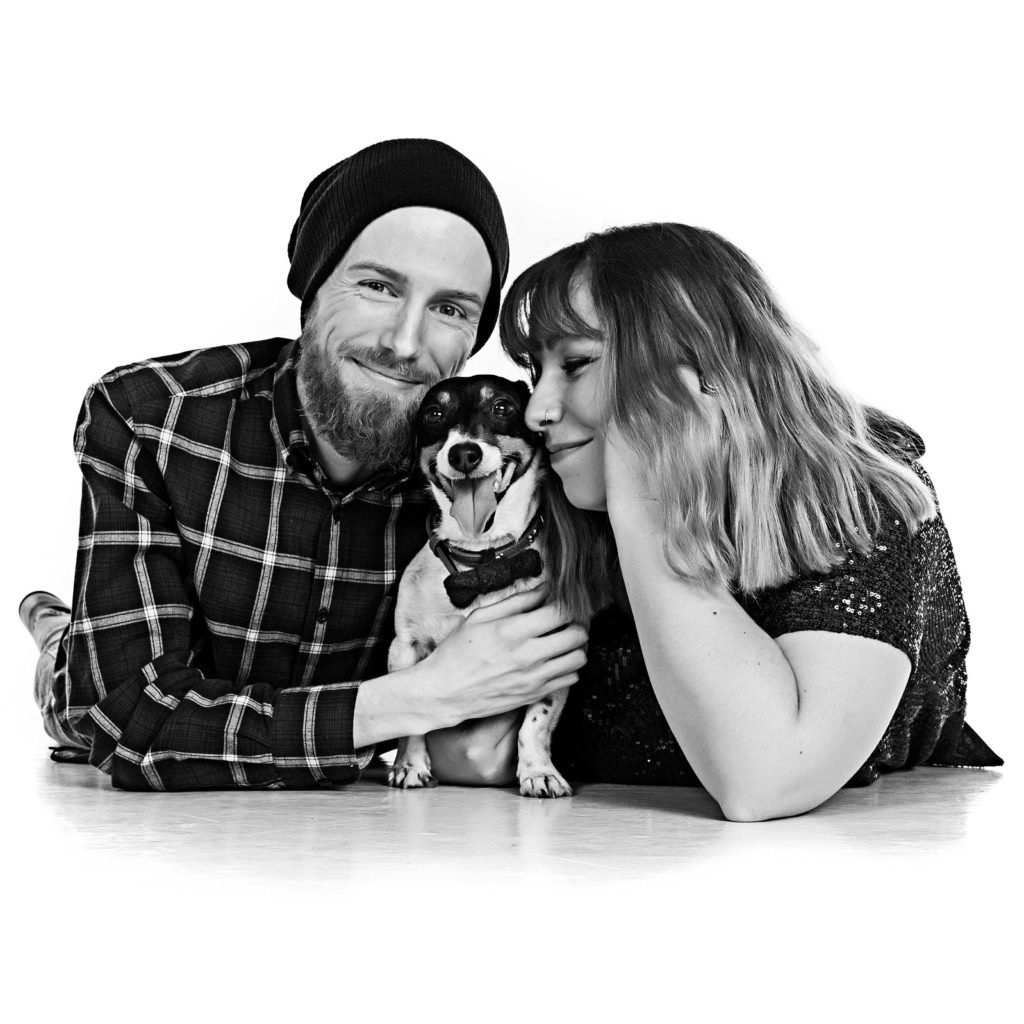 Tell us about yourselves…
Our family, at the moment, consists of us three. We are both nerds who like games (board and computer), we really love cooking and eating together, and we like cuddling on the couch with Ringo watching TV. We enjoy taking long walks with Ringo, who is our main interest at the moment, haha! We meet with our friends when we can because life gets busy, as you know. We make sure we see our families often as we are both close to them. Stella's family is in Greece, so we really enjoy when we meet with them.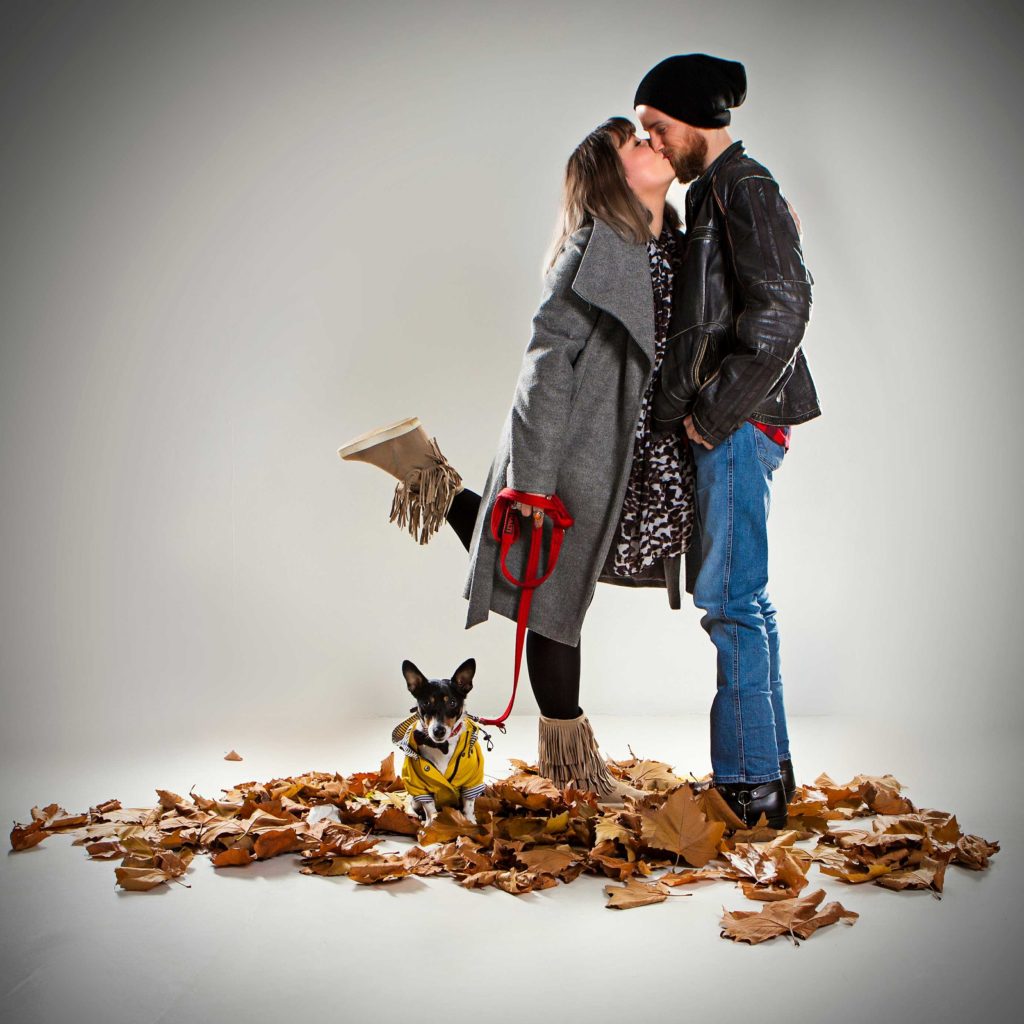 Had you ever done anything like this before?
No, never done anything like this before. Stella likes to be in front of the camera and she loves photography, so I came up with this idea for our anniversary.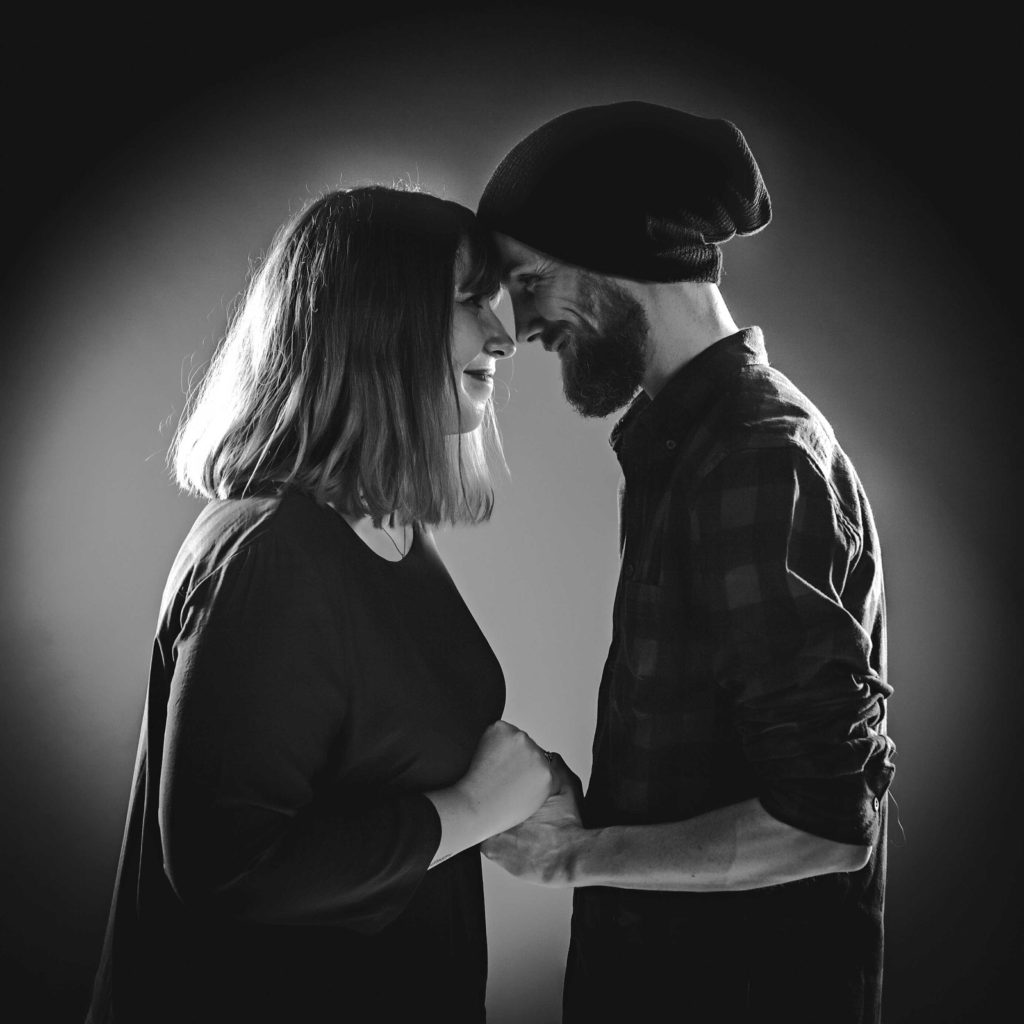 Why did you think that Bartley Studios would be right for you?
I had originally considered outdoor photographers, but due to the time of the year, this was not ideal.
After a lot of research, I came across your Studio, which not only was in a great location relative to us, but also the example photographs shown on your website were incredible. After a quick chat with the booking team, it became very clear that this was perfect.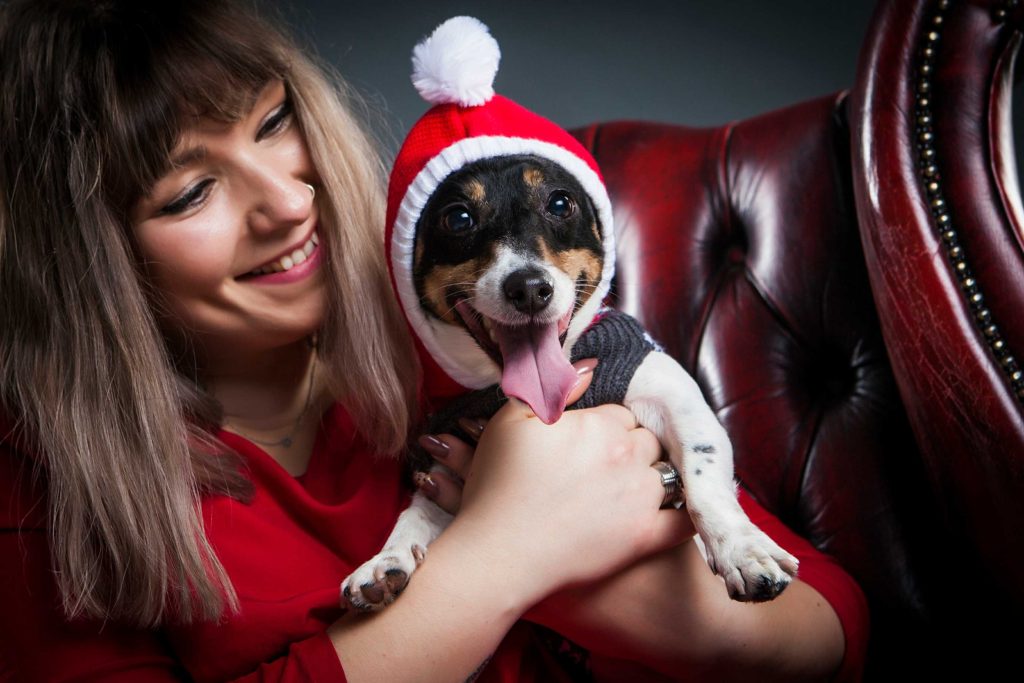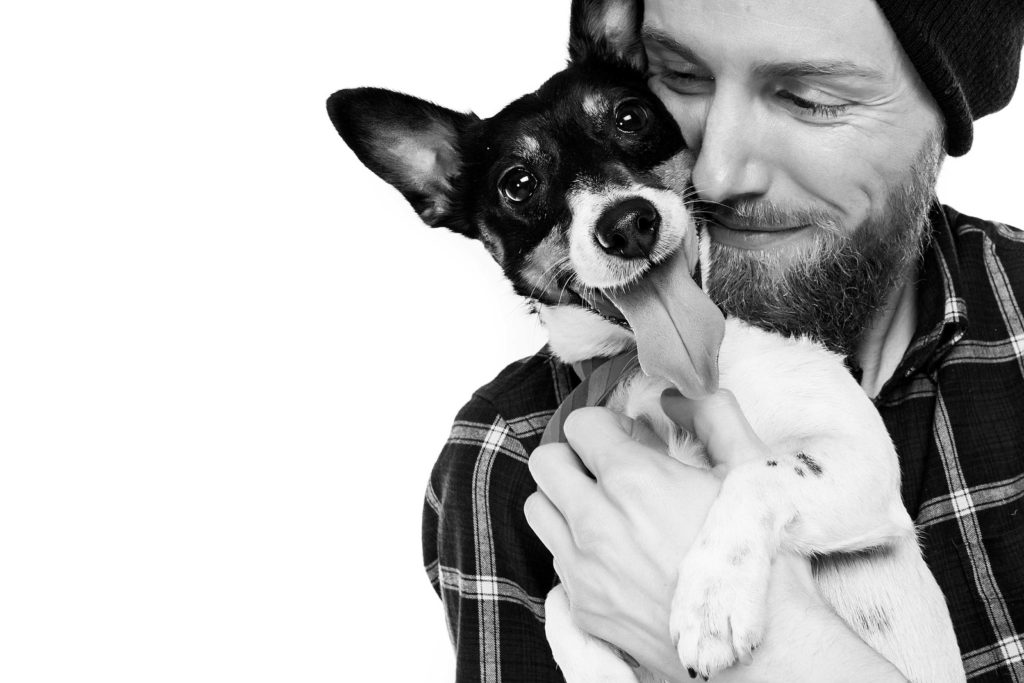 What personal items did you bring and why?
We brought toys for Ringo to keep him focused and treats for the same reason. Some leaves for the outdoor session, which was the most important one to me. There was also one gift for Stella that was secret, that ended up being used as a prop, which was the engagement ring, as I was planning to propose during the shoot. We also brought a couple of different outfits as suggested.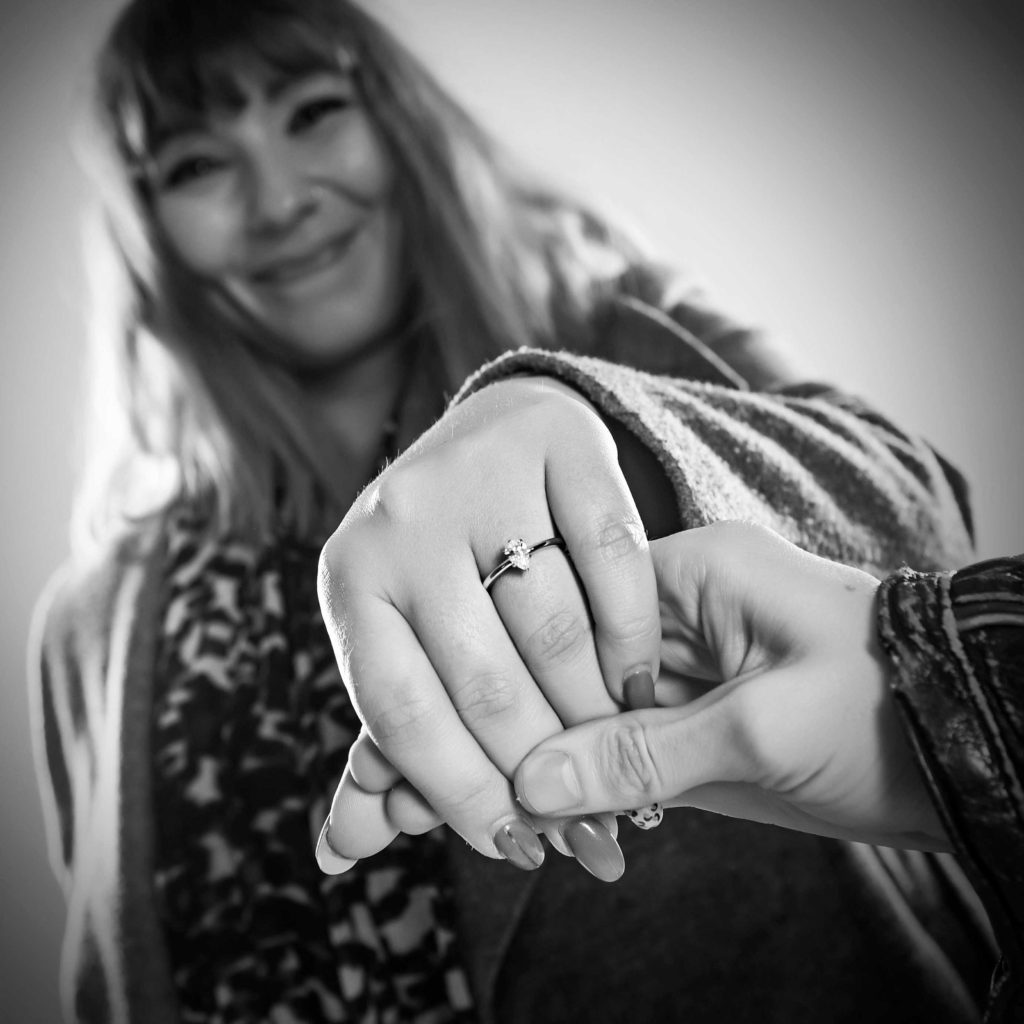 How did your photographer use your items to suit a style?
Natasha was really good at using the toys to get Ringo's attention. She looked at our outfits and made a plan with us so we could use them all in different themes. When it came to proposing, she not only helped organised the moment, she also helped captured some great shots showing the ring and the box after the big moment.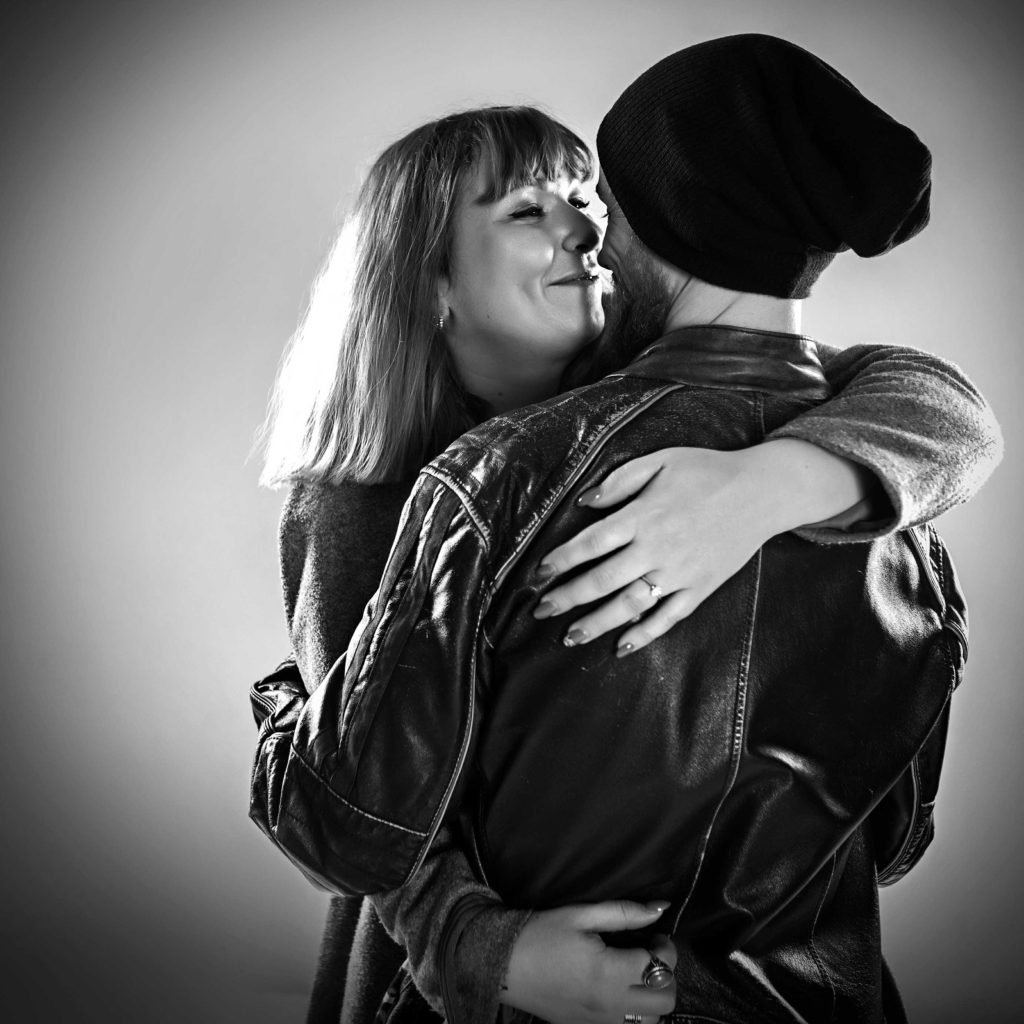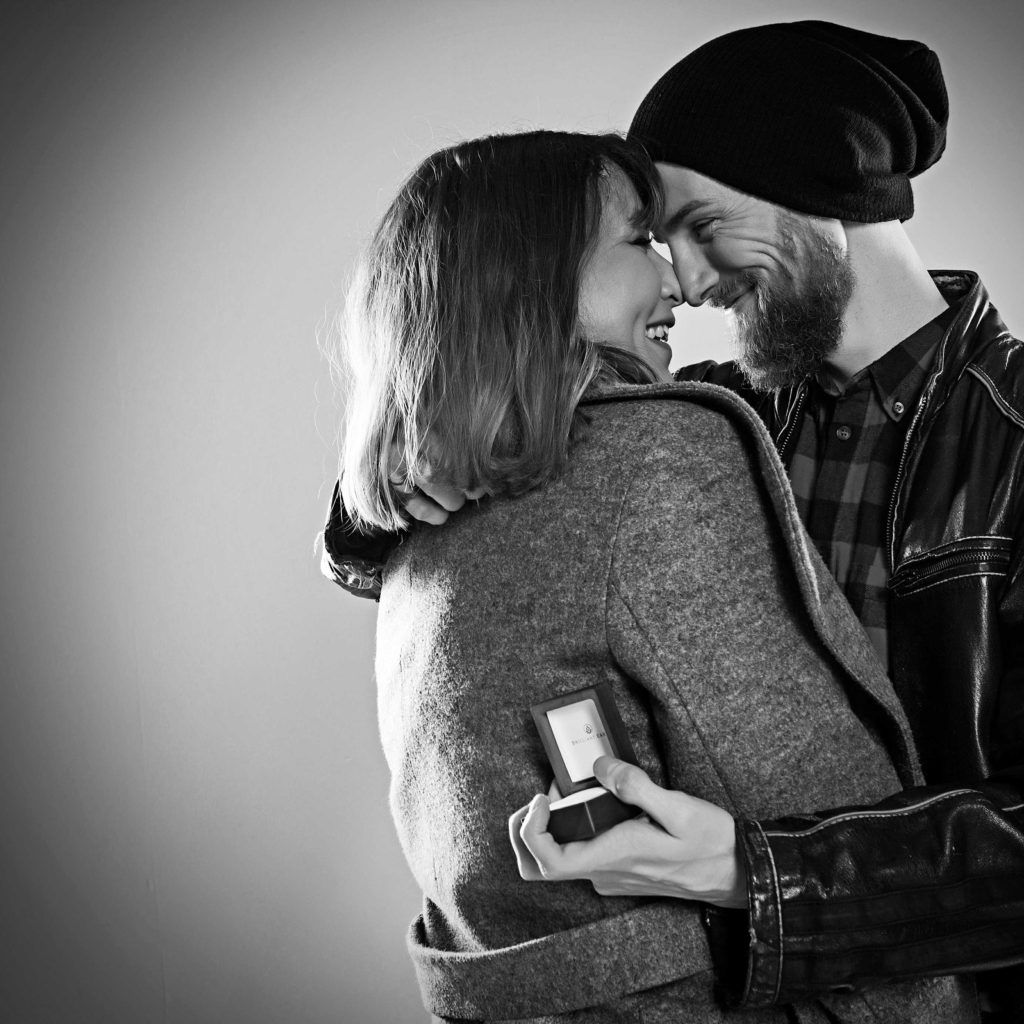 Were you worried about any parts of the session beforehand and if so what?
THE PROPOSAL!! But in all seriousness I am personally not particularly confident in front of the camera, but Natasha was so friendly that she helped us all relax and enjoy the session. We were a bit worried about Ringo and even though he was a bit difficult to begin with, he was fine later on, as Natasha was taking amazing shots, whilst holding Ringo's toys.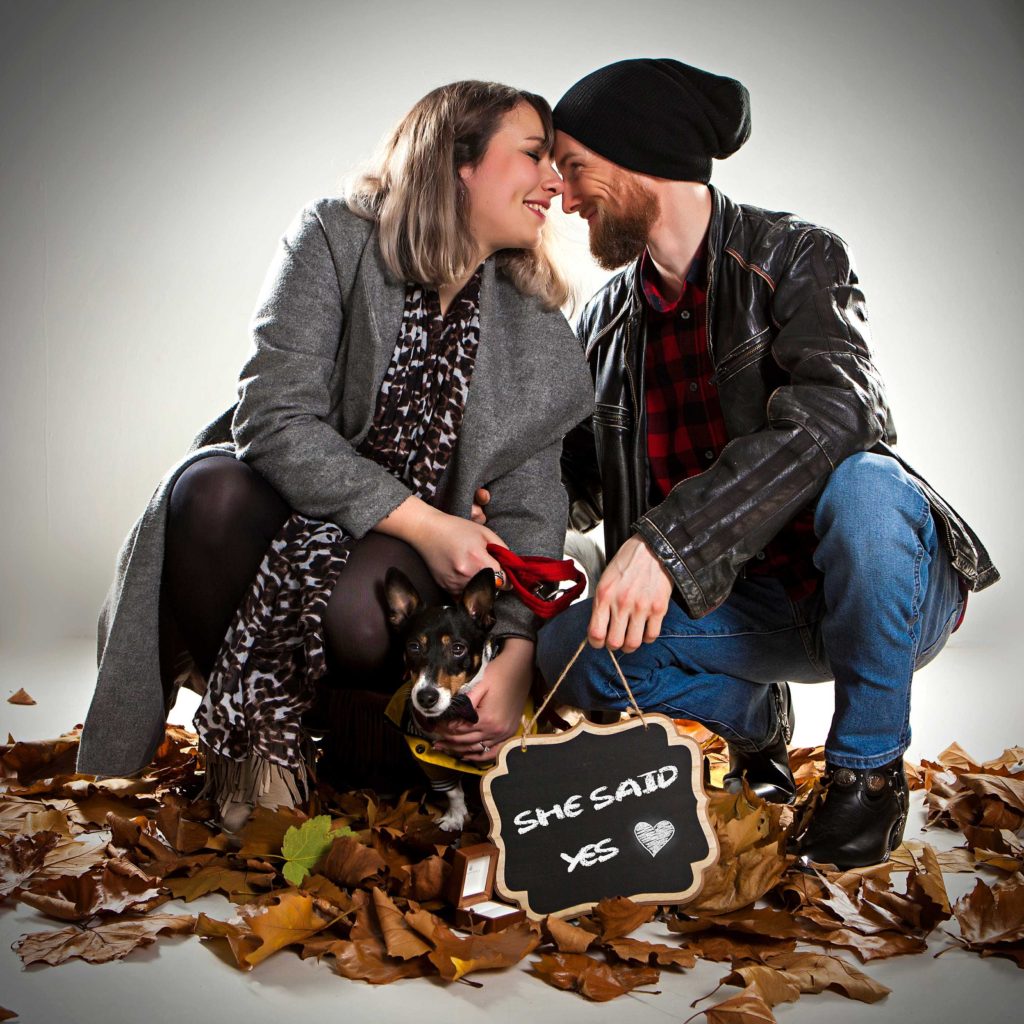 Tell us about the favourite parts of your experience and why you enjoyed them.
Every step has been amazing. Natasha made us feel so comfortable, she even played The Beatles throughout the whole session as it's Stella's favourite band and she even played her favourite song during the proposal. We were overall 100% happy with the whole experience.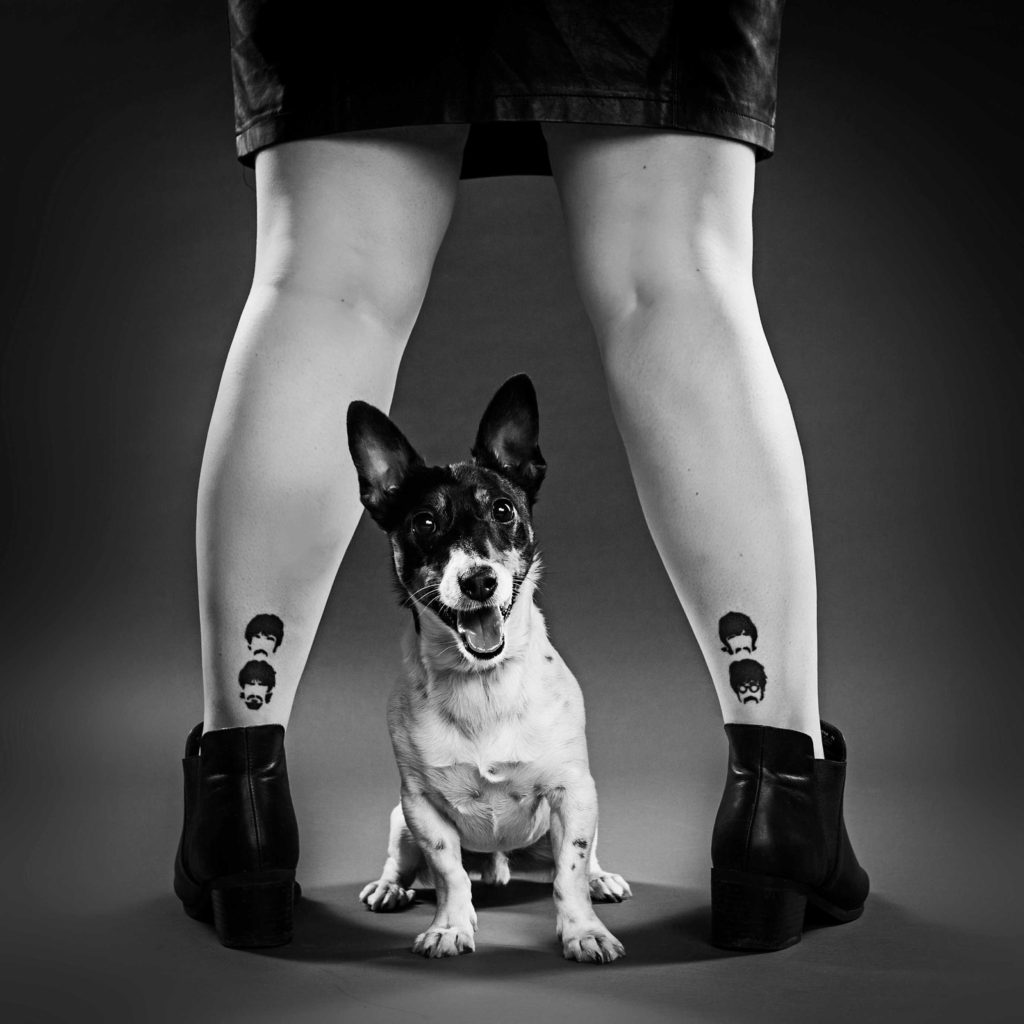 What advice do you have for other clients coming for a shoot with us?
DO IT!! (Stella's input). If coming with a partner, make sure you discuss your ideas beforehand, as it makes the whole process easier. You get more out of it and your images will end up just like you wanted them. Discuss outfits in advance and wear clothes that make you feel comfortable.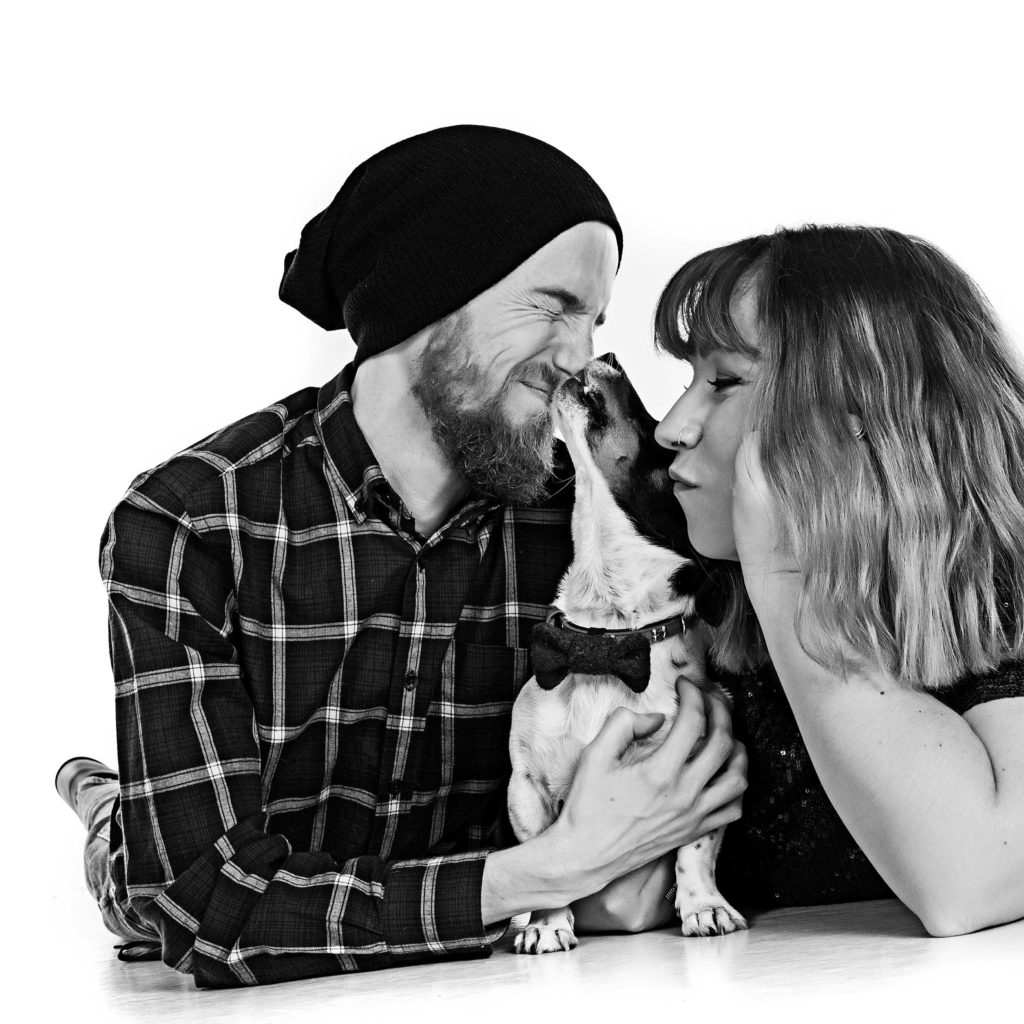 What was your favourite image overall?
It has to be the one me, Stella and Natasha loved, the one you ended up sending us as a preview, the one where Stella and I kiss, while Ringo is looking up at the camera!! Although it was a magical day doing the proposal, everyone agreed, including us, that Ringo was the star of it.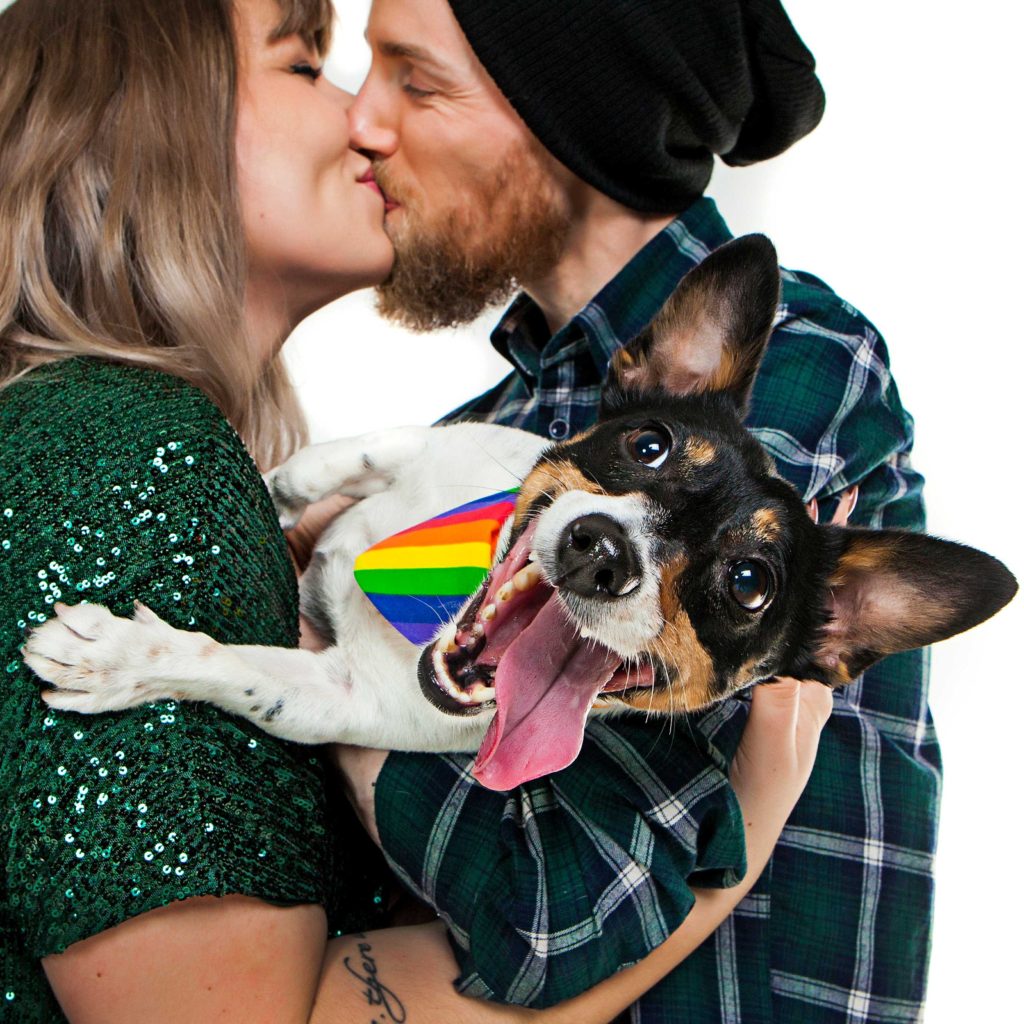 Are there any other comments that you would like to add?
We had an amazing time. Thanks to the whole team who made this moment so special for us! The hard part is the wait for our wall products, but it will be worth it! We will come back 🙂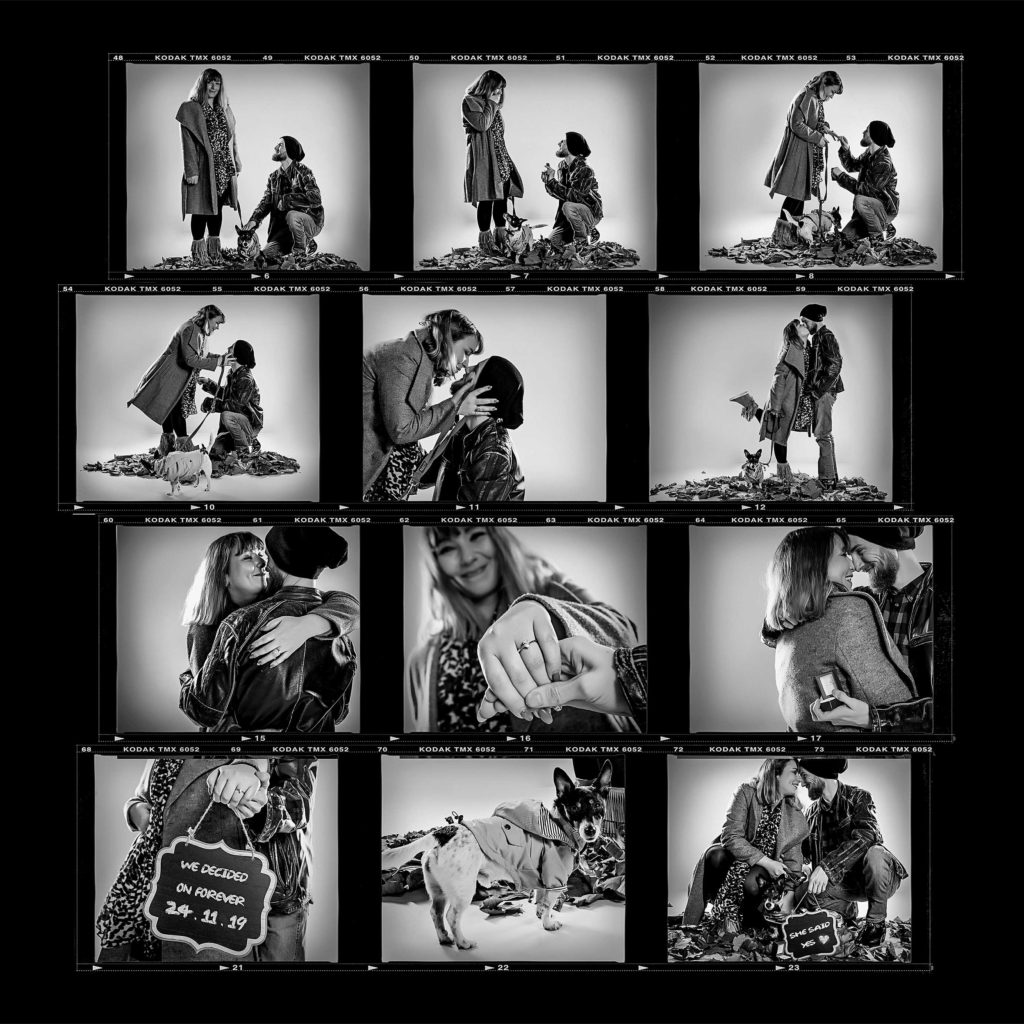 Are you are interested in coming along for a Couple Photoshoot? Perhaps you are thinking of a creative way to propose?
Maybe you have a special birthday or anniversary coming up that you would like to celebrate? If so, then please take a look at the following pages…
Couples Photography at Bartley Studios